This article was a product of teamwork between staff members and external contributors.
Coupon Codes & Deals:
Save $50 off Kaabo and EMOVE electric scooters with Code: VROOOMIN
Save $50 off VSETT, Begode, King Song, Segway with Code: VROOOMIN
Get $50 worth of accessories at Apollo scooters with Code: VROOOMIN
A stunning, powerful, and reasonably priced electric motorcycle
The Sondors Metacycle has been making waves in the electric vehicle sector for months, and it's easy to understand why: this bike looks stunning. Its flawlessly sculpted chassis, hollow frame, large battery pack, motorcycle threads, and tire hugger tell us that yes, it is 2022, and we are indeed in the future.
Stunning design
There are so many motorbikes, e-bikes, and electric mopeds on the market these days that it can be challenging to know what you're searching for.
The experience
Are you looking for speed, range, or power? Aesthetics Do you want to improve your commute by purchasing a bike that can provide you with a motorcycling experience? Do you want to take your electric moped experience to the next level?
Power: 8KW
Top Speed: 80 MPH
Battery: 400WH
Range: 80 miles
Weight: 300 lbs
Brakes: Hydraulic Fixed/Floating Rotors
Price: $6,500
Push it
Sondors encourages you to push your limits with the 8KW Metacycle. Sondor claims that it is more than just an e-bike or a motorcycle; it is something unique and very remarkable in the way it moves you.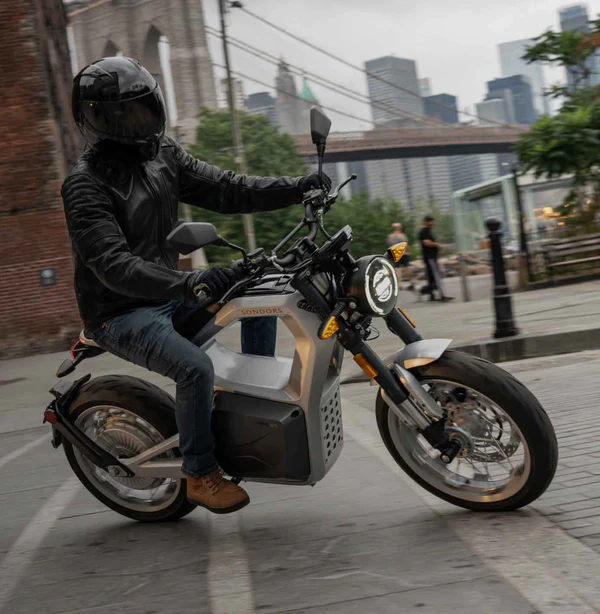 8KW drivetrain
The Metacycle has some ridiculous specifications. For starters, it sports an 8KW drivetrain with a maximum output of 20 HP. This bike is driven by a PMAC Hub Motor (Permanent Magnet, Alternating Current), a 4000WH battery pack, and can travel up to 80 miles on a single charge. Instead of using the bus or metro, this +60 mph electric motorcycle will make your commute more enjoyable.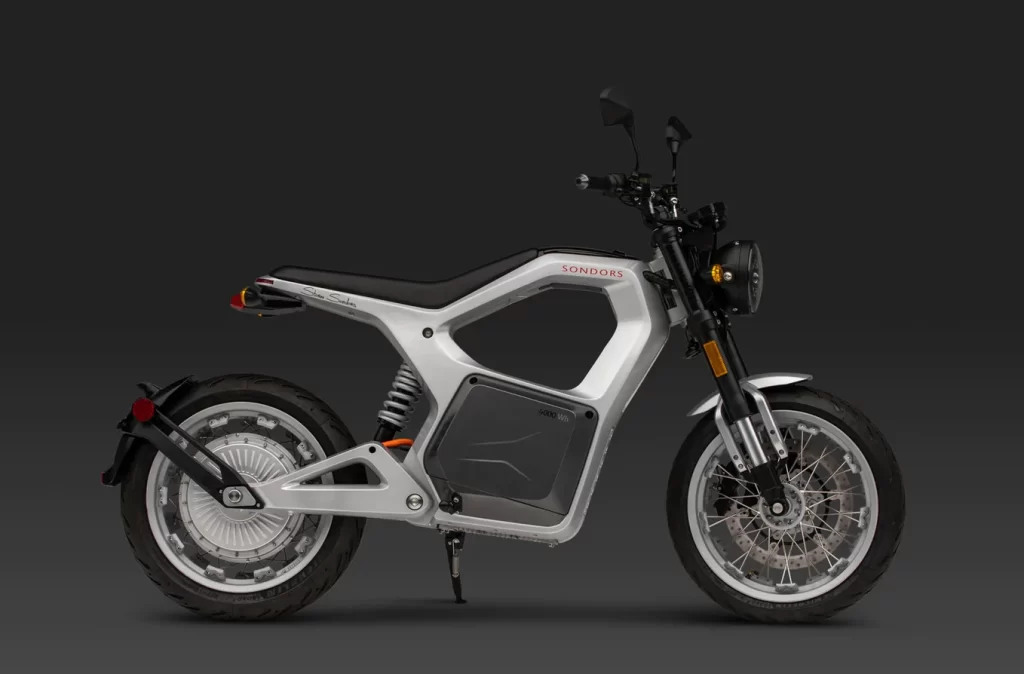 Forget about all the terrible commutes you have in the past; the Metacyle is the reason to get into the office in the morning. The remarkable 8KW drivetrain system is mounted on a cast aluminum chassis with CST CM-NK 01 tires and is stopped by hydraulic fixed and floating rotor brakes.
Heavy-duty
Guys, this bike is heavy. Don't expect to be able to lift it. It weighs a whopping 300 pounds. While in sport mode, this bike can achieve speeds of up to 80 mph, and most riders will appreciate it at speeds of 20-30 mph.
The bike's top speed in driving mode is 60 mph, which is impressive for an $6,500 electric mototbike. This powerful motorcycle is available in three colors: supermassive, arctic, and naked silver, with a starting price of $6,500. The estimated delivery time is Winter 2022-2023.
Change the way you move
Experience the future of riding in its purest form with the electric Metacycle that defies comparison—designed for the adventurous, freedom-seeker in you.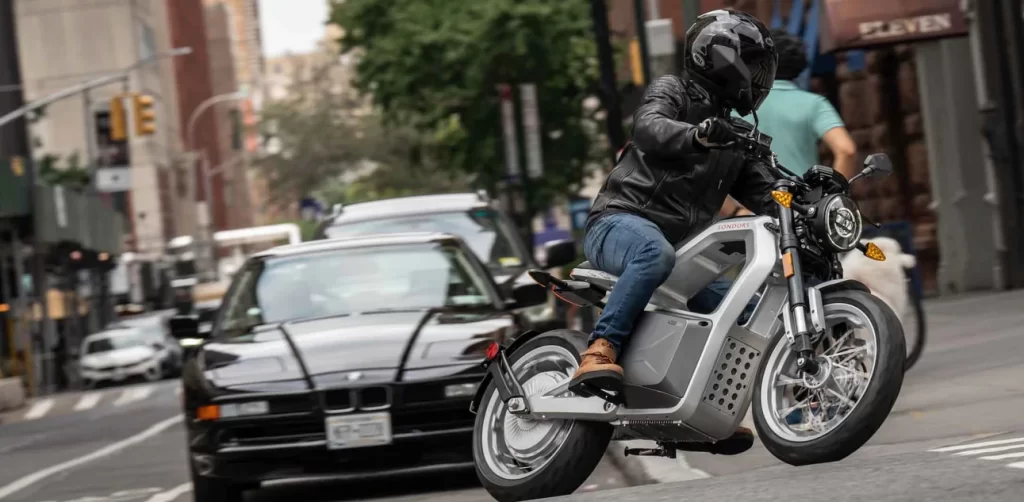 META FORM – Go Beyond design with METACYCLE's stunning and radically efficient design. No shifting, clutching, uncomfortable seat, or hard-to-maneuver frame. Just you and a new adventure.
META FUNCTION – Go Beyond range with METACYCLE's 4000-watt hour 72-volt battery that gives you an accurate world range of 60 miles with up to 80 miles under ideal conditions. Add the power to cruise around the city or up and down the coastline at speeds up to 80 MPH where permitted.
META FUN – Go Beyond what you believe possible with METACYCLE. Guilt-free riding pleasure, optimized for how you want to live your life. Be the hero in your own story with METACYCLE. Go Beyond.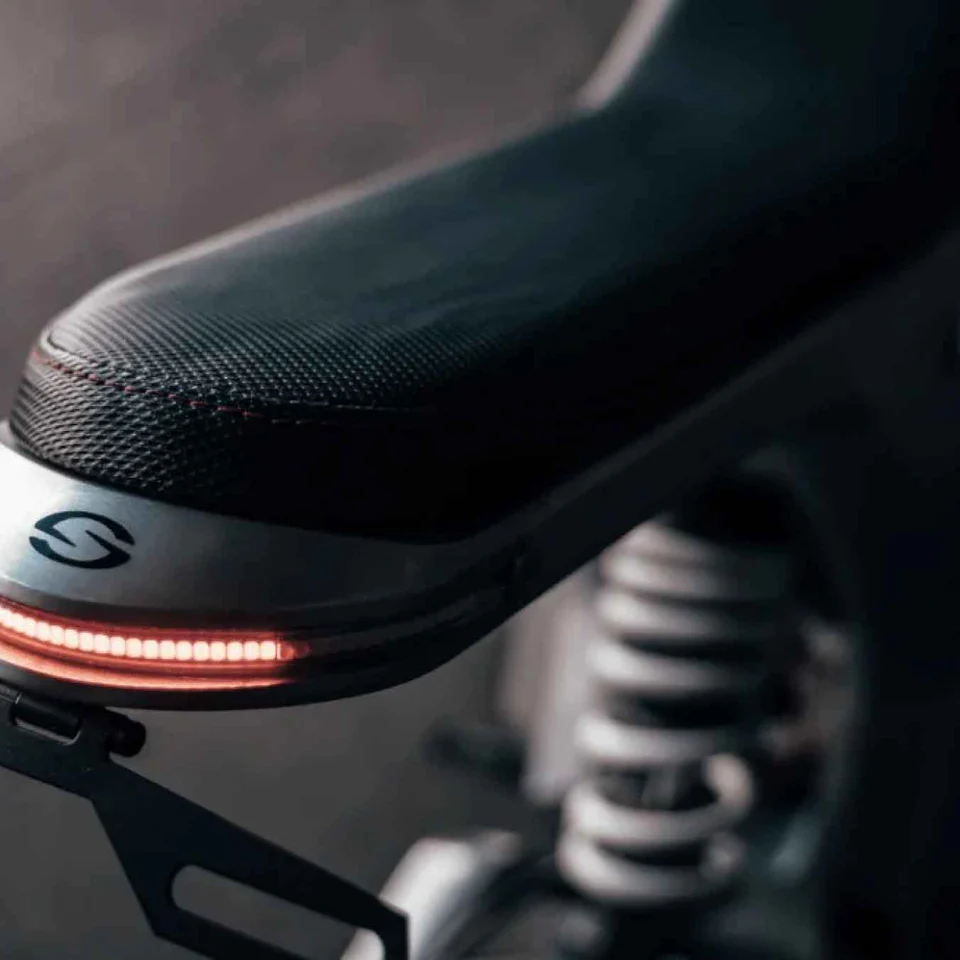 Technical specs
Range: Real world range of 60 miles with up to 80 miles under ideal conditions
Power: 8 kW (11hp) nominal, 14.5 kW (20hp) peak
Motor: PMAC Hub Motor (Permanent Magnet, Alternating Current)
Battery: 4 kW Hours (4000 Watt Hours)
Tires: CST CM-NK 01
Top speed ("Drive Mode"): 60 mph (100 kph)
Top Speed ("Sport Mode"): 80 mph (130 kph)
Battery Type: Lithium-ion
Torque: 80 ft-lbs. nominal, 130 ft-lbs. peak
Frame: Cast Aluminum
Front Brake: Hand-Operated, Two Piston/Floating Rotor Hydraulic Brake
Wheelbase: 52 inches
Rear Brake: Hand-Operated Single Piston/Fixed Rotor Hydraulic Brake
Seat Height: 31.5″
Curb Weight: ~300lbs.
Charger: Standard 110v AC charger (included) – Optional Level 2 charger (accessory in development)
Climbing Ability: 15% grade (maximum climbable slope)
Best Electric Unicycles
Hi guys! This post may contain affiliate links, sponsored content, and advertisements. We get a small commission for covering topics that interest us (helps us keep the doors open). For more information, please see our privacy policy and disclaimer. Ride safe yall!
2023 Electric Scooters:
2023 Electric Unicycles:
Coupons & Deals:
Apollo Scooters: Get $50 USD worth of free accessories, upgrades, or spare parts with the purchase of a scooter. Code: VROOOMIN
REV Rides: Save $50 off Scooters and EUC's, Code: VROOOMIN
EVOLV Electric Scooters: Free Folding Lock (worth C$80) for every EVOLV model! Use Code: VROOOMIN-LOCK
To keep the site running and information flowing, Vrooomin.com participates in affiliate linking programs. We're also an Amazon Associate, which means we get paid for referring people to Amazon. Please support the channel by clicking on our links.