My name is William the Street Slayer. My EX.N and S2 are my 2022 preferential rides. Any SLAYER weekend ride done well must start with cold beverages, clean under garments, good tunes, and pleasant attitudes. 2010's EDM is acceptable, but only after midnight and before sunrise.
Electric unicycles are ideal for running errands, commuting to work, shopping, and getting fresh air!
Lightweight, low cost, powerful, and affordable
🛑 Heads up – Riding an Electric Unicycle can be highly addictive; some riders have reported taking the long route to work, ditching their cars, and even arriving home later than usual to enjoy their wheels.

If you're already aware of your need for speed, we suggest starting with a 30 MPH wheel and cutting to the chase. Nothing beats riding an electric unicycle to work, grocery stores, or seeing friends. There are no cars, tickets, parking lots, or traffic to deal with; all you need to do is put on a helmet, and you're ready to go! Beginner wheels are friendly to your wallet, easy to lift and carry, and they are also super nimble for easy carving, riding, and gliding. All you need is a beginner wheel to get around town.
eWheels New Inventory: Sherman Max, Inmotion V12 HS, Inmotion V12 HT, Inmotion V11, Master, MonsterPro, EX20S HS, EX20S HT, EX.N HS, RS HS/HT, Nikola+, and Hero HT.
Best Electric Unicycles for beginners
Battery Range 400-800WH
Top speed averages 15-28 MPH
Power: 500W – 2000W
Pros: Lightweight, nimble, powerful, affordable, portable
News & Deals
Outgrowing your Wheel
Once riders have mastered the basics of riding, it is natural for them to seek out wheels with larger motors, batteries, and controllers. Please remember that your entry-level wheels can be used for daily commuting, whereas the larger and faster wheels can be used for weekend or long-distance riding. We recommend that riders learn on a cheaper wheel because it is a lower cost of entry, and beginner wheels make excellent backup wheels if something goes wrong.
Top Beginner Wheels to Learn EUC Riding:
MTen3 10" Electric Unicycle – 460/512Wh Battery/800W Motor
King Song 14D Electric Unicycle – 420Wh Battery/800W Motor
King Song 14S Electric Unicycle – 840Wh Battery/800W Motor
Inmotion V8S Electric Unicycle – 728Wh Battery/1000W Motor
King Song 16S Electric Unicycle – 840Wh Battery/1200W Motor
Begode MCM5 v2 Electric Unicycle – 800Wh Battery/1500W Motor
---
Best 10″ Short Range Torque Commuter
Here's a EUC that defines the term "pocket rocket." Coming in at 22 lbs, with a top speed of +23 mph, you can't beat the size and power of the MTen3 unicycle. This portable and powerful mini EUC is excellent for short-range riding and tight stowage space. For riders who want the best bang for their buck and a supplementary wheel for their extreme performance EUCs, the MTen3 is a crowd favorite among the community.
Why you'll love the MTen3 Electric Unicycle
Powerful beginner electric unicycle
Upgraded 800W motor capable of 23 MPH
Battery: 512WH pack capable of 30 mile Range
Weight: 22 lbs
Max Load: 200 lb
You can't beat this power and portability combination, there's nothing on the market close to the MTEN3
---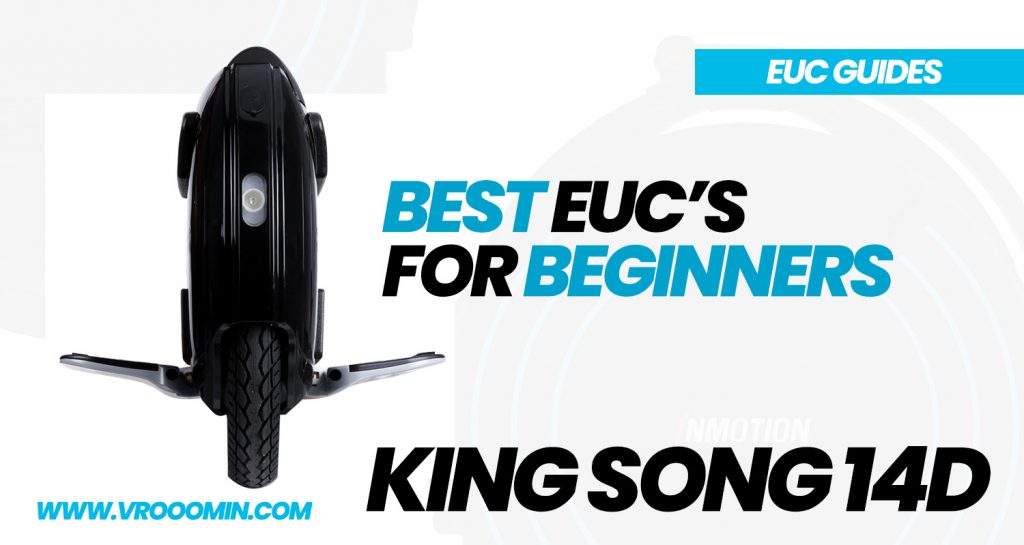 King Song's Entry-Level 14″ Commuter
The KS14D was designed for neighborhood cruising and last-mile commuting. It is small, compact, and lightweight. The 14D can withstand much abuse and be over-engineered to ensure years of trouble-free riding. With a top speed of 18 mph and a range of 20 miles, the 14D is ideal for riders who prefer to stay below the speed limit for comfortable and enjoyable commuting. The 14D is also lightweight and portable, making it suitable for use on public transportation.
Why you'll love the King Song 14D Electric Unicycle
Powerful beginner electric unicycle
Upgraded 800W motor capable of 18.6 MPH
Battery: 420WH pack capable of 20 mile Range
Weight: 30 lbs
Max Load: 200 lb
---
King Song's Larger Capacity 14″ Commuter
The 14S is nearly a carbon copy of the King Song 14D, except it has double the battery capacity. Sharing the same shell, motor, and controller as the 14D, the 14S has an advantage over the 14D due to its 840WH battery, allowing the 14S to outperform the 14D range. The 14S is popular for riders who want to go even further on their daily adventures.
Why you'll love the King Song 14S Electric Unicycle
Powerful beginner electric unicycle
Upgraded 800W motor capable of 18.6 MPH
Battery: 840WH pack capable of 40 mile Range
Weight: 34 lbs
Max Load: 220 lb
Inmotion V8S Entry-Level 16″ Commuter
The V8S is the most recent model in Inmotion's V8 series. With a 1KW motor and a top speed of 21 MPH, the V8S is a beautiful and capable companion that can take you around the block and back. The V8S's lightweight and 728WH battery pack make it an excellent last-mile option; with a range of up to 38 miles per charge, commuting to work will be more enjoyable.
Why you'll love the Inmotion V8S Electric Unicycle
Powerful beginner electric unicycle
Upgraded 1,000W motor capable of 21.7 MPH
Battery: 728WH pack capable of 38 mile Range
Weight: 33 lbs
Max Load: 265 lb
---
King Song's Entry-Level 16″ Commuter
Do you want a larger wheel for better ride comfort? The King Song 16S is a 16-inch entry-level wheel with a range of 40 miles and a top speed of 22 miles per hour. Compared to smaller 14″ wheels, the 16S is a great 16″ option that provides a smoother and more stable ride. Riders will also appreciate the bright headlights, Bluetooth speaker, and mobile app on the 16S.
Powerful beginner electric unicycle
Upgraded 1,200W motor capable of 22 MPH
Battery: 840WH pack capable of 40 mile Range
Weight: 38.5 lbs
Max Load: 250 lb
---
Begode's Entry-Level 14″ Commuter
It's easy to see why the MCM5 has a cult-like following. The 37 lbs. MCM5 is known for its high torque, lightweight, and thrilling ride. Whether you're going to the grocery store, climbing a steep hill, or navigating the busy streets of New York, the MCM5's raw power will deliver without fail. The MCM5 is a cult favorite among short-range riders.
Powerful beginner electric unicycle
Upgraded 1,500W motor capable of 27 MPH
Battery: 800WH pack capable of 40 mile Range
Weight: 37.5 lbs
Max Load: 250 lb
Which entry-level electric unicycle is for you?
My personal recommendation is the Begode MCM5. I have yet to get bored of its high torque motor and agile lightweight chassis. Let me know your preferred electric unicycle in the comment section below. For more extreme performance electric unicycles, check out the most anticipated electric unicycles on the market.
More Beginner EUC's
Cruising Speed: The maximum manufacturer-designed speed for a 70kg rider on a level, smooth road with no audible warnings. This should be the average speed from 100 percent to 33% battery capacity.
Max Sustained Speed: unlike cruising speed, this is the speed at which the Wheel can be ridden 'safely' with minimal chance of power cut-outs, but after the [first] auditory alarm has gone off.
Maximum Speed: the highest speed at which there is still a margin of safety (e.g. 3 kph) before the power cuts out (same criteria as above). The cruise speed can be a 'peak' figure when the battery pack is fully charged. Max Speed does not apply to wheels with a pedal tilt rearward more than 15 degrees.
Braking Distance: the distance a 70kg rider must travel to come to a complete stop from a speed of 16 km/h (a speed at which most Wheels should be able to reach)
Range: continued riding with a 70kg rider on a flat and smooth course until the EU sounded the 'get off now' warning. The manufacturer can conduct the test at any speed but must state so on the results.
Sustained Power is the constant mechanical motor power rating that does not put the battery pack, control board or motor at risk of harm.
Peak power is the maximum output of a mechanical motor for no more than 10 seconds. The battery pack, control board, and engine may be subjected to temporary stress,' but no irreparable damage or degradation should occur.
Wh Rating: the EU's useable Wh, defined as the energy from a fully charged cell down to the BMS/control-cut-off board's level.
Maximum incline: to support a 70kg cyclist up a 10m slope (at a minimum).
Charging time: the amount of time it takes to charge a battery after it has been fully discharged.
💪 Hi friends! We hope you find our content useful! Make sure to use our affiliate links, it helps support our site and keep the fresh content, apps, videos, and updates coming. Ride safe!

- Team VROOOMIN
⚡New: 2022 Best Electric Scooters
⚡New: 2022 Best Electric Unicycles
Editor's Note: VROOOMIN.COM reports the advertised speed and range from the manufacturer. The exact results will vary depending on the rider's weight, overall payload, road conditions, and charge level. Most PEVs will deliver at least 60-70 percent of the quoted range, if not more. The top speed and range will be decreased for heavier riders.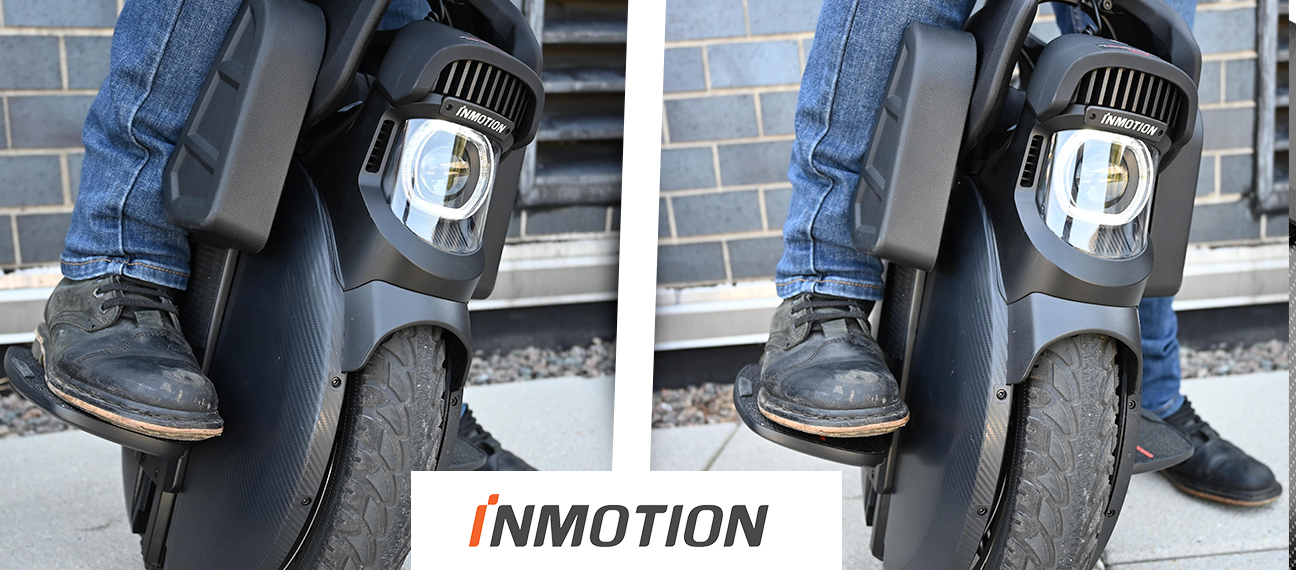 2022 Electric Scooters:
2022 Electric Unicycles:
Coupons & Deals:
Apollo Scooters: Get $50 USD worth of free accessories, upgrades, or spare parts with the purchase of a scooter. Code: VROOOMIN
REV Rides: Save $50 off Scooters and EUC's, Code: VROOOMIN
EVOLV Electric Scooters: Free Folding Lock (worth C$80) for every EVOLV model! Use Code: VROOOMIN-LOCK
To keep the site running and information flowing, Vrooomin.com participates in affiliate linking programs. We're also an Amazon Associate, which means we get paid for referring people to Amazon. Please support the channel by clicking on our links.