Begode introduces the Extreme Bull Commander, a heavyweight electric unicycle with a top speed of 50+ miles per hour!
Our mid-range wheels were adequate, but we now need more power, higher torque, and higher speed.
Let's face it, guys… riding electric unicycles has completely transformed our lives. Some of us have become obsessed. We're spending more time outside, running errands whenever we can, and tackling steep hills and work commutes without hesitation. Some of us now ride 2KW wheels that cruise at 30 MPH, but we want more… much more.
Let's take it up to 40, past 50 MPH!
With the latest release of the Inmotion V12 and the upcoming release of the Kingsong S22 Eagle and Veteran Abrams, it was only a matter of time before Begode (formerly known as Gotway) would release their latest 3600WH, 50 MPH Electric Juggernaut, the Extreme Bull Commander.
But wait, isn't the Begode Master now in the mix? What about the Hero?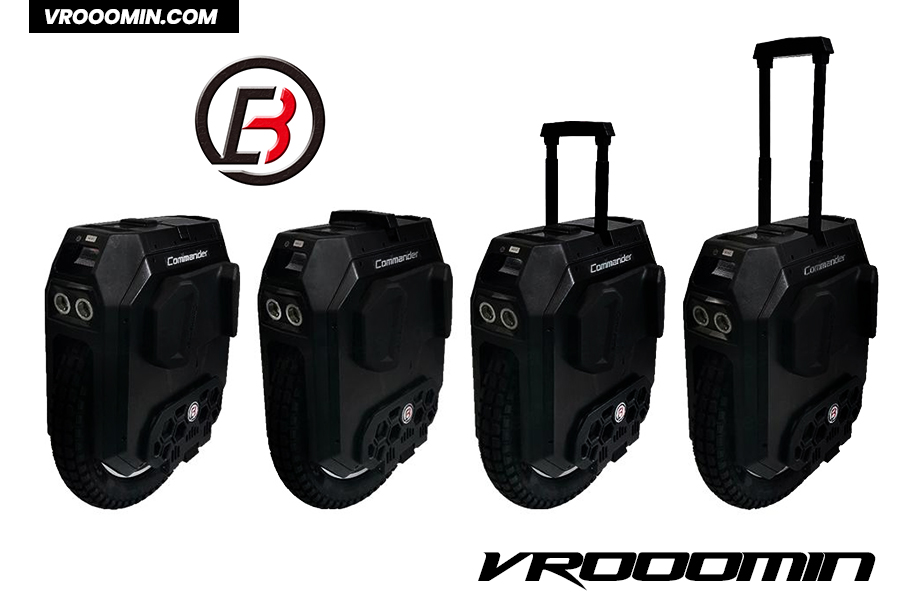 News & Deals
What we know so far about the Extreme Bull Company
Subsidiary to the Begode Intelligent Technology Co.LTD
Extreme Bull is a newcomer to the market for personal electric vehicles. The business is marketed as a separate entity from Begode (Gotway). Simultaneously, familiar performance components, motors, and electronics from flagship Begode products are used. Extreme Bull's first effort into the EUC industry is the Commander, with its subsequent products focusing on the electric scooter sector.
Extreme Bull is a new spin off company of Begode
Leverages tested Begode Components
Place of Origin: China Guangdong
Brand Name: Begode
Model Number: Commander
View the Most Best Electric Unicycles 2022
View the Most Best Electric Unicycles 2022
View the Most Best Electric Unicycles 2022
3KW Hollow Bore Motor
Look no further if you want to dabble in the extreme performance area. Going faster than 40 MPH and up to 50 MPH requires a large motor, controller, and batteries, all of which the Commander has.
Massive 3000W Hollow Bore Motor (large phase wires)
Available in two motor types: High Speed (C30), High Torque(C38)
High torque models reach 40 MPH, High-Speed models reach 50 MPH
Custom eWheels Commanders are expected to land in February.
Preorders have opened up at with an Initial $100 deposit
Cost:

Estimated release price for $3,999

Tires: Choice of 20″ street/knobby tire
Battery Pack: 3,600WH Samsung 21700 50E cells (eWheels improved battery packs)
Power: 3,000W Hollow Bore Motor
Option 1: C38 Motor (High Torque): 43+ MPH
Option 2: C30 Motor (High Speed): 50+ MPH
Weight:

85 lbs
Dare I say, Veteran Sherman Slayer?
The Veteran Sherman was the world's unquestioned best electric unicycle in range, speed, and extreme performance. The Sherman was the most sought-after electric unicycle on the market, even though no wheel was flawless. The enormous 3200WH Veteran Sherman caused shockwaves through the EUC community when Leaperkim first released it.
With significant range, power, and increased expectations, a minimum of 2700WH is now the new benchmark for any long-range wheel. With a massive 3600WH battery pack, the Extreme Bull takes it a step farther, ups the ante, and one-ups the Sherman! Most Commanders will ship with LG M50T 21700 cells that provide an expected range of 150 miles, and 75 miles of fast riding.
Battery Pack: 100V, 3600WH, LG M50T 21700
eWheels Battery Pack: 100V Samsung 217000 50E
Range: 150 Miles rated, 75 Miles for fast speed riding
Charger

: 100V 3A
Custom Samsung Battery Packs
eWheels sells a customized version of the Commander, with Samsung 21700 50E cells rated at 3,600Wh. For more information, check out wheels.
Exclusive Custom Commanders available by eWheels
Custom Samsung Packs are designed for better power, performance, and reliability
Shipment for Commanders coming in February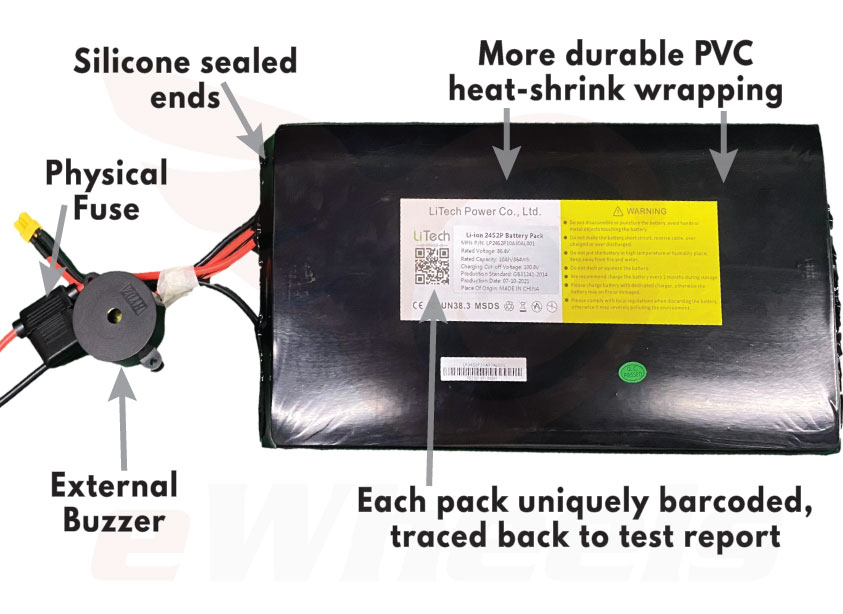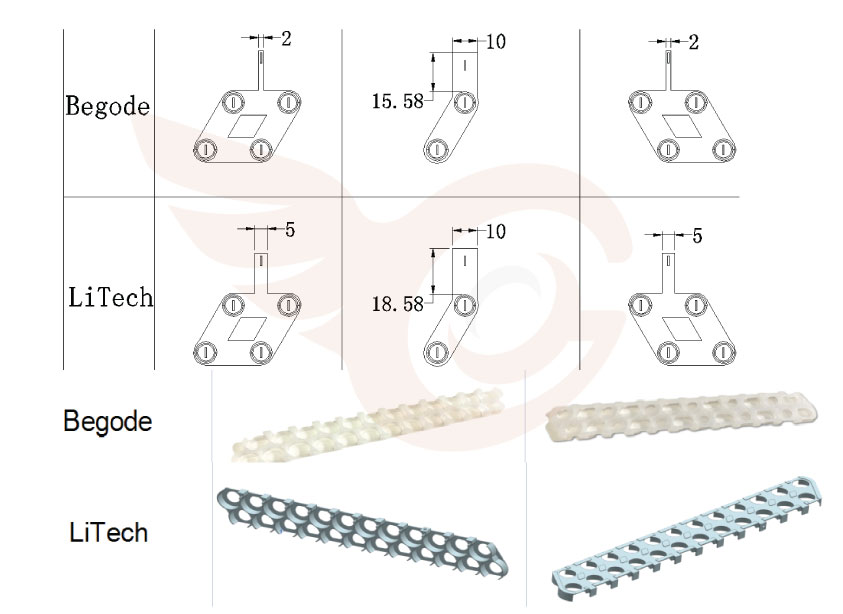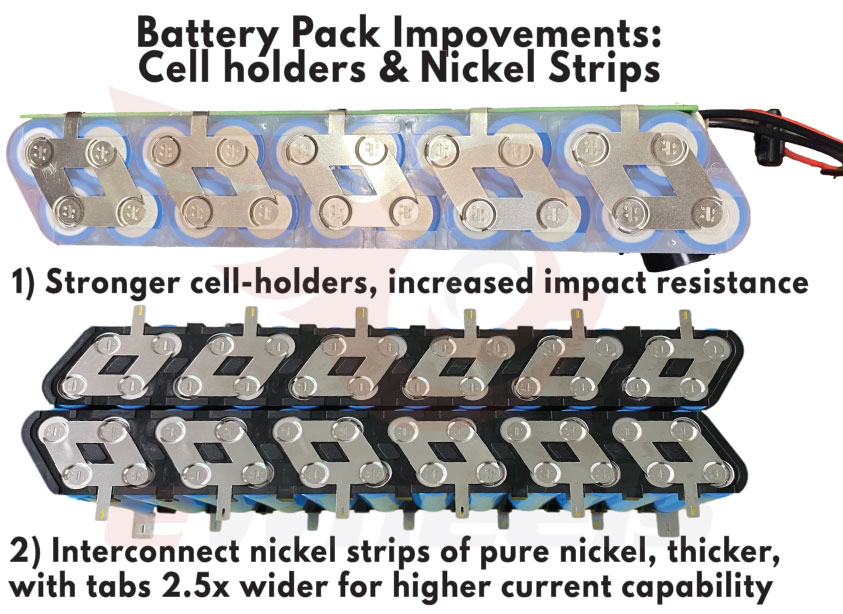 Massive Wheel with Upgraded Features
The Commander is a big deal by design and a tremendous one. With a weight of 85 pounds and a maximum payload of 330 pounds, this extreme performance wheel is neither a toy nor a learning wheel. Extreme, powerful, and heavy wheels like this are a lot of fun, but they should be used cautiously. Here are some more characteristics that enhance the Commander's appeal:
Accessories: Includes fitted CNC pedals
New Rear Bluetooth Speakers
NEW Top Mounted Display
NEW Trolley Handle
Upgraded LED Lighting
Upgraded Wheel Lift handles
Extreme Bull Commander Specs:
Power: 3000W
Voltage: 100.8V
Certification: ce
Charging Time: 8-10h
Range Per Charge: 170-300km
Max Speed: 80km/h – 50 MPH
Smart Type: Sensor, bluetooth, Electronic
Product name: Commander
Battery Pack: 100V 3,600WH Samsung 21700 50E
Motor power: 3000W
Color: Black
Max load: 150kg / 300 lbs
Motor: Brushless
Tire: 20 Inch
Battery capacity: 3600WH
More EUC's Like the Begode Commander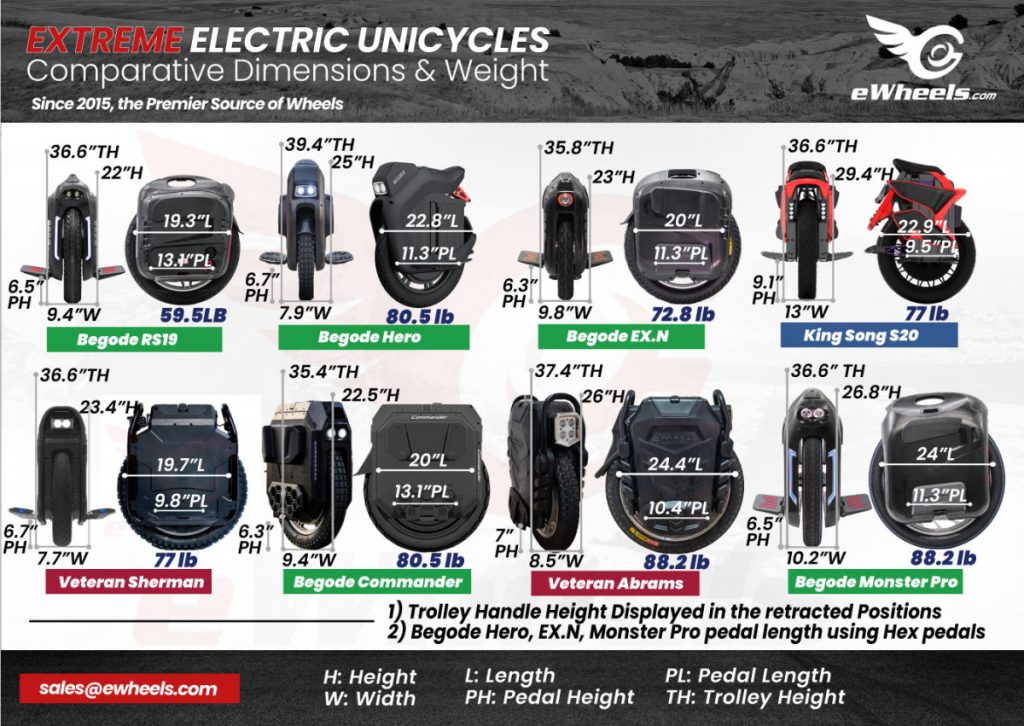 Disclaimer: The information presented in this article is derived from extensive research, user reviews, and publicly available information. Our aim is to provide accurate and up-to-date content; however, it is crucial to understand that the opinions expressed are based on the information available at the time of writing. We strongly encourage readers to conduct their own thorough research and carefully evaluate their individual needs before making any purchasing decisions.
eWheels 2023 Summer Deals and New Launches are here!!!
Cheap, reliable, and powerful! TurboAnt Electric Scooters 2023 Sale!
Hi guys! This post may contain affiliate links, sponsored content, and advertisements. We get a small commission for covering topics that interest us (helps us keep the doors open). For more information, please see our privacy policy and disclaimer. Ride safe yall!
2023 Electric Unicycles:
Coupons & Deals:
Apollo Scooters: Get $50 USD worth of free accessories, upgrades, or spare parts with the purchase of a scooter. Code: VROOOMIN
REV Rides: Save $50 off Scooters and EUC's, Code: VROOOMIN
EVOLV Electric Scooters: Free Folding Lock (worth C$80) for every EVOLV model! Use Code: VROOOMIN-LOCK
To keep the site running and information flowing, Vrooomin.com participates in affiliate linking programs. We're also an Amazon Associate, which means we get paid for referring people to Amazon. Please support the channel by clicking on our links.