eWheels announces the latest Begode Hero, 20″ Suspension Electric Unicycle
After the latest release of the Inmotion V12 and the upcoming releases of the Kingsong S20 Eagle, Veteran Abrams, and the The Commander, Begode Stuns the EUC community with another suspension wheel, the Hero Electric Unicycle.
Looking for a way to get off the beaten path? You're covered by the Begode Hero.
Begode has just announced its new 100v 20″ suspension wheel, the Begode Hero Electric Unicycle, for riders who want to take their electric unicycle riding to the next level. The Hero has a 78-pound chassis and a 100V 1800WH, 2800W High Torque Motor. The Begode Hero is no slouch, and was designed to handle the most difficult of routes, climbs, leaps, and routes, based on the specs.
News and Deals
First shipment from factory expected to arrive into US by late October 2021 has been pushed off to January 2021. The eWheels models come shipped with custom Samsung LiTECH battery packs and fitted CNC pedals. Check with Jason and team about shipping times.
Preorder: Initial $100 deposit
Cost: Estimated release price $4,100
Tires: Choice of 20″ street/knobby tire
Battery Pack: 1,800Wh Samsung 21700 50E cells (eWheels improved battery packs)
Suspension: Similar to the S18 system
Motor: 2800W High Torque
Accessories: Includes fitted CNC pedals
Top Speed: +35 MPH
Weight: 78 lb
2800W High Torque C38 Motor
The C38 is the sam motor on the RS HT, making it the perfect pairing with the Hero's Suspension. Off-Road Riders will appreciate this winning performance combo.
35 MPH Top Speed
The High Torque Hero was built for low end torque but still has respectable top end speed. For riders looking for more pepper of the line, the Hero has plenty to give, on and off road.
1800WH Samsung Battery Pack
Samsung custom eWheels packs will give you plenty of power to get you where you need to go. While the Hero lacks the 3600WH pack seen on many other large high-speed wheels, the 1800WH is still plenty of range for all-day off road adventure.
Suspension Upgrade
Begode takes a page from King Song's book and gives the Hero Chassis an adjustable 80mm suspension. Suspension dampening will give a cushy ride, and your knees and feet will appreciate you for it.
New Display:
A big, top-mounted display is now standard on this generation of wheels, allowing for convenient monitoring of speed, charge, and temperature.
Suspension Race with High Torque Archetype
The truth is that King's Song has fundamentally altered the landscape of electric unicycles. As a result of the S18's comfort and popularity, a new paradigm of off-road, high-torque suspension wheels has emerged. Wheels like the Begode EX2S, Begode Hero, Begode Master, and King Song's sophomore suspension, the King Song S20 Eagle, follow in its footsteps.
Could HT suspension models be the final frontier? Riders appear to be torn between high torque and fast speed at times; most of us can't have it both ways.
You May Also Like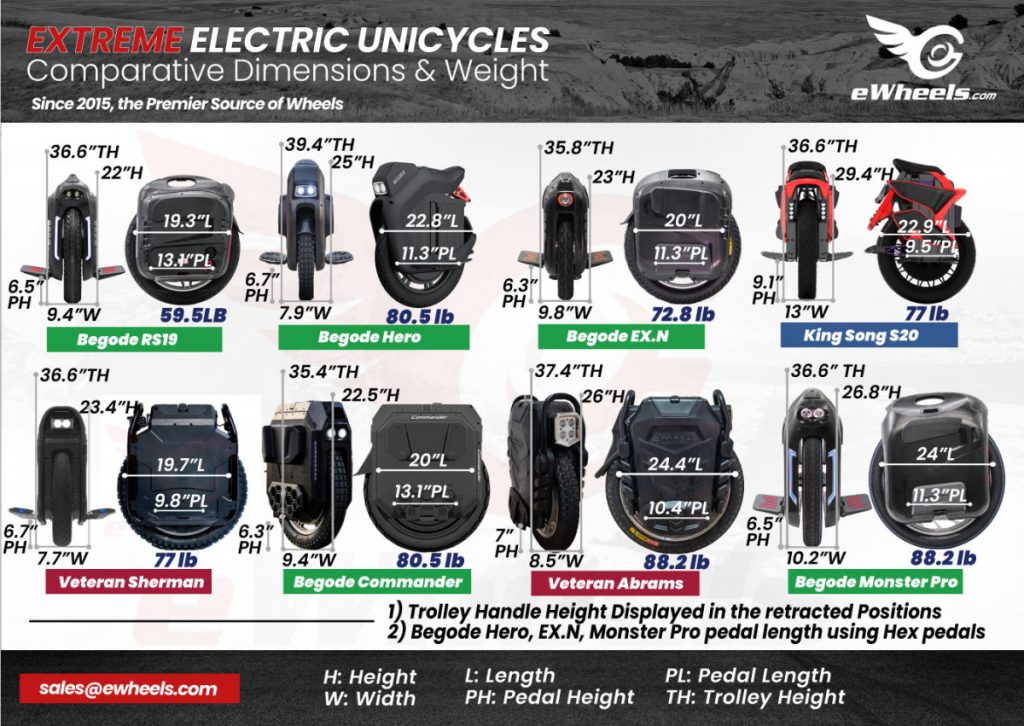 New York City – I'm VROOOMIN, avid E-Scooter, EUC, and E-Bike rider, reviewer, and modder! I began my PEV Journey looking for the perfect PEV to replace my subway commute… 5 Scooters, two EUC's, and 2 E-bikes later, I started VROOOMIN.COM to connect with PEV riders, modders, distributors, manufacturers, and vendors from all around the world. I personally ride a Veteran Sherman, Begode MCM5, Dualtron Ultra 2, and SUPER73 daily… and loving every single minute of it! I also swim, bike, Muay Thai & BJJ…OSS! Connect with me at info@vrooomin.com.
💪 Hi friends! We hope you find our content useful! Make sure to use our affiliate links, it helps support our site and keep the fresh content, apps, videos, and updates coming. Ride safe!

- Team VROOOMIN
⚡New: 2022 Best Electric Scooters
⚡New: 2022 Best Electric Unicycles
Editor's Note: VROOOMIN.COM reports the advertised speed and range from the manufacturer. The exact results will vary depending on the rider's weight, overall payload, road conditions, and charge level. Most PEVs will deliver at least 60-70 percent of the quoted range, if not more. The top speed and range will be decreased for heavier riders.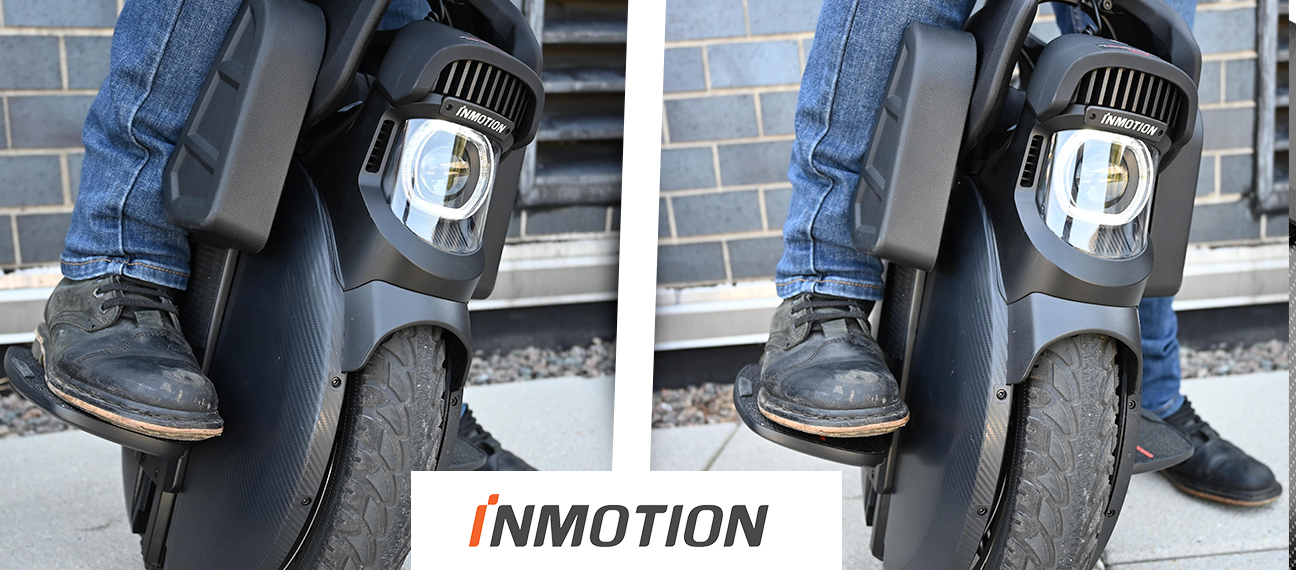 2022 Electric Scooters:
2022 Electric Unicycles:
Coupons & Deals:
Apollo Scooters: Get $50 USD worth of free accessories, upgrades, or spare parts with the purchase of a scooter. Code: VROOOMIN
REV Rides: Save $50 off Scooters and EUC's, Code: VROOOMIN
EVOLV Electric Scooters: Free Folding Lock (worth C$80) for every EVOLV model! Use Code: VROOOMIN-LOCK
NEW VIDEO: 2022 Inmotion V11 Suspension Electric Unicycle
To keep the site running and information flowing, Vrooomin.com participates in affiliate linking programs. We're also an Amazon Associate, which means we get paid for referring people to Amazon. Please support the channel by clicking on our links.