Batch 3 Veteran Sherman-S Now Shipping!
Batch 3 is now shipping! Available with three different suspensions—58lb, 62lb, 66lb— and choice of tire, knobby K262 or street K340A
Price of $4,150, with $1,000 deposit & $3,150 balance before shipping
3,600Wh battery pack with the Samsung 50E battery cells
3,000W high-torque motor [7KW peak], no-load max rotational speed of 64MPH (not riding speed!)
All new electronics/controllers, 24x MOSFETs with 680A peak load!
Adjustable suspension shock system, with a rebound, up to 90mm of travel. Light and Heavy on offer.
Choice of 20″ knobby or street tire
Upgraded look, more robust body, integrated seat & fender
Veteran Sherman Manual download here
eWheels releases 3D Rendering of the Veteran Sherman-S
The Sherman-S electric unicycle now has a new 3D rendering tool from eWheels. Prospective EUC researchers can now look at the Sherman-S as a 3D model. This lets them see this much-anticipated wheel's intricate details, craftsmanship, and geometry.
EUC riders can examine angles, rotations, and views that the average person cannot. Is this the new benchmark for EUC shopping? We hope so; kudos to the rendering artists; the work appears to be a labor of love, with many hours put in.
Few Questions with Linnea Lin
In the past week, our team got Linnea's attention and asked a few questions about Sherman's impending suspension. This 100V suspension powerhouse wheel has gotten so much attention that everyone in the community is thrilled about it. Here are some questions that numerous unicyclists have recently posed on the threads. We were able to get some answers. Please let us know if you want to purchase a Sherman suspension in the comments section.
What's the Sherman Suspension's top speed? Sherman s top speed will be a little faster than Max's.
What's the Sherman Suspension range? Similar range to Sherman Max.
Fastace Collaboration – We always design wheels with many innovations, Fastace is a suspension company specializing in motorcycle and scooter suspension.
Will Leaperkim release a +126V wheel in the future? We don't have a plan to make 126 or higher voltage wheels at the moment, the higher the voltage, the less range it will be for the same battery capacity!
Would you ever make a 16-18″ wheel with suspension? I don't know it yet, but our engineering team will always design new models
Sherman-S High Speed Mode
Hello Sherman-s riders, anyone who is interested in High-Speed Mode, please download the APP from the following link and update firmware. Thanks!
https://github.com/…/f156f…/LeaperKim-1.0.3%20221206.apk
** Added: Please note that the maximum speeds listed in the attached chart, are not max riding speed, but max free spin. Do not try to ride the Sherman S to the maximum speed listed in these charts!
OatBBA takulmane Veteran Sherman First Impression Video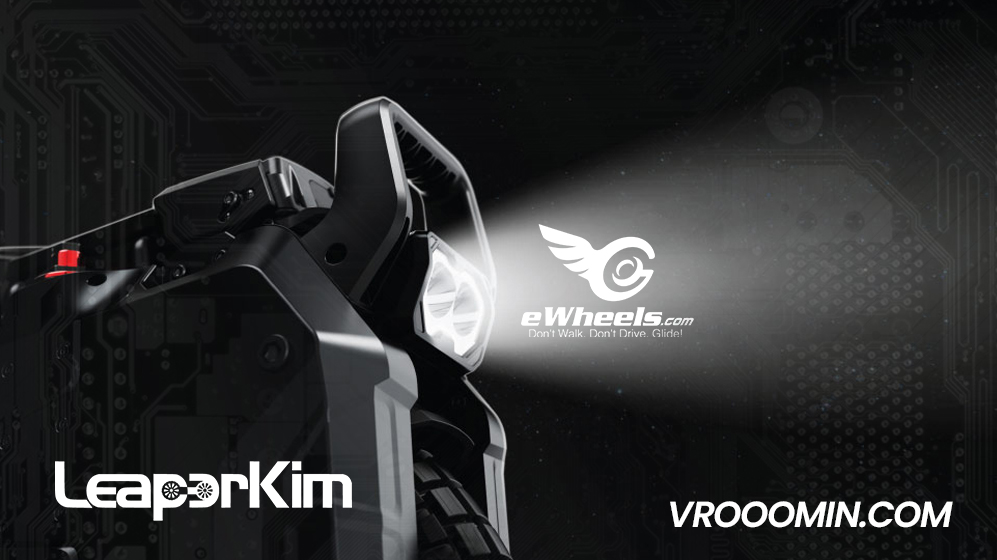 Ten-hut!
Soldiers salute
True to its name, the Veteran Sherman franchise is back and in full action. The good guys at Leaperkim have taken the Sherman Max and made it even better. Everything from its geometry, beefy exoskeleton magnesium alloy shell, supercharged 24 MOSFET controller, and the 7KW max high torque motor, this military-inspired alien-like one-wheeled electric unicycle is back with full force. Are you looking to learn more about the Sherman-S?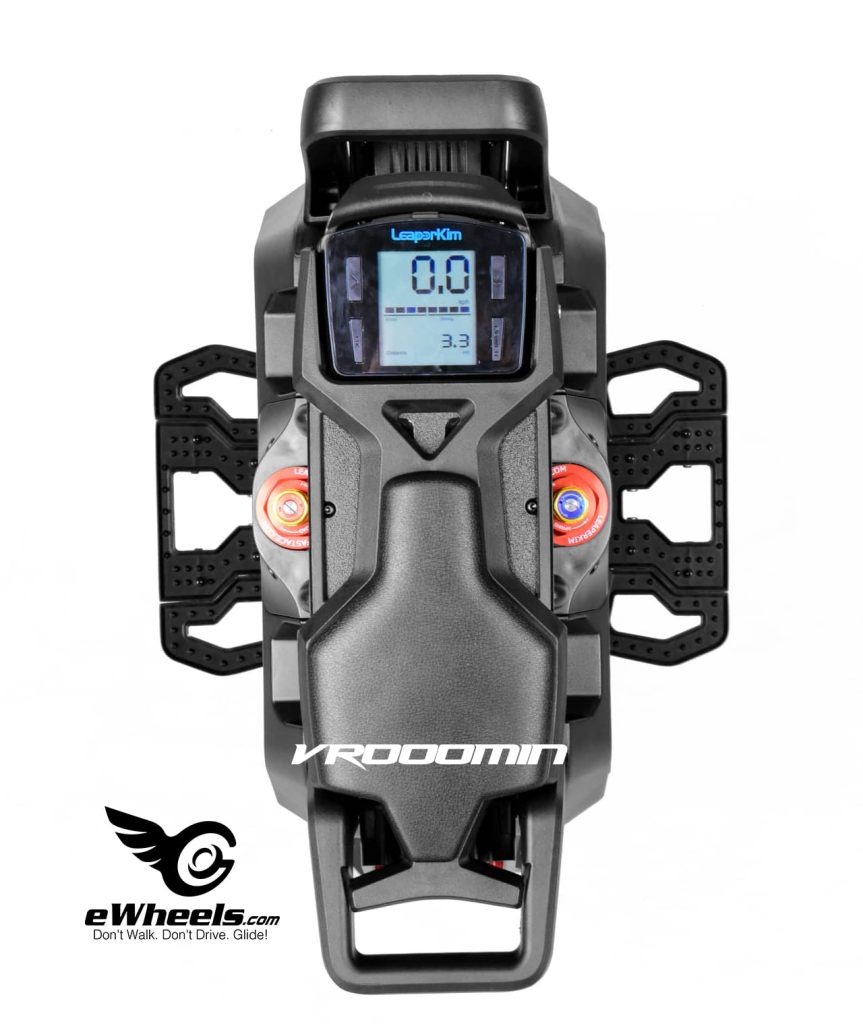 Decisions Decisions
Premeditated preorders
Analytical paralysis is a real thing. Call it indecision, being overwhelmed with options like the time we browse through Netflix, or even scanning a long Mexican or Vietnamese dinner menu. There are too many damn options, and we want it all. We can't have it all, especially with extreme performance wheels.
Veteran Sherman-S Electric Unicycle
Let's be decisive
Let's pretend we chose this Veteran Sherman over its counterparts, the "inferior" (emphasis on the quotes here) V13, Master Pro X, Masters', and S22s of the world. We'll head to the bank for this article to get the necessary funds.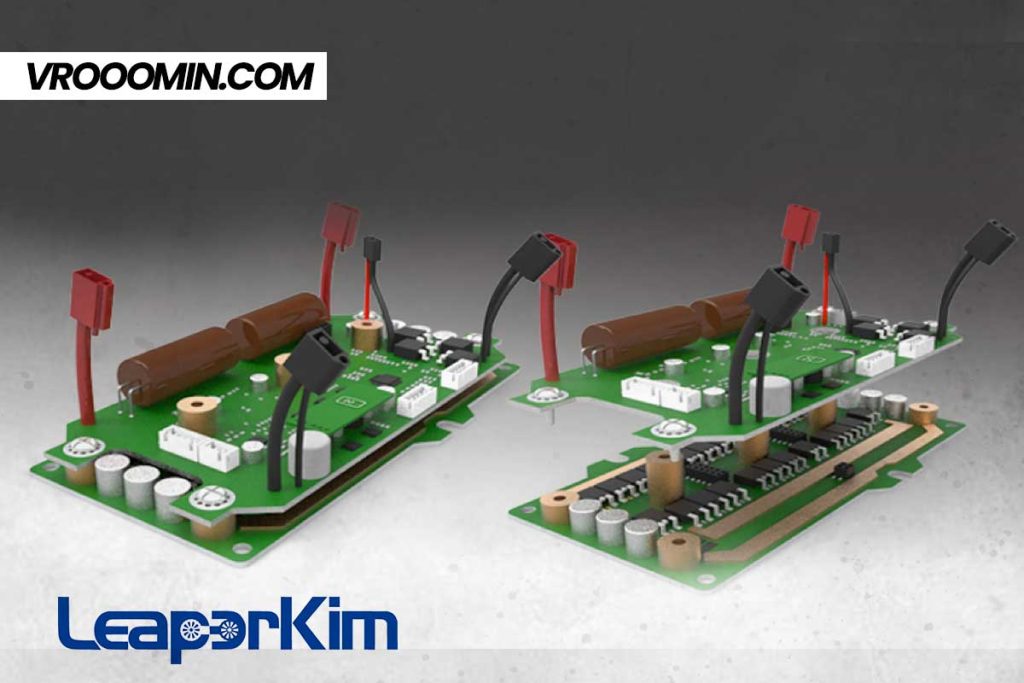 The Sherman OG was the World's Finest Wheel
Can it retain its title?
Leaperkim nailed it with the original series. The Veteran Sherman OG was a huge deal then (still is now), and no other wheel came close to its durable shell, roll cage, performance, and 3200WH battery pack. Quality is of the utmost importance regarding outstanding extreme performance electric unicycles, and some companies fail to accept that.
We all acknowledge that the Veteran Sherman may be the best electric unicycle ever made, and we also recognize that the Veteran Abrams was a secondary liability in the same catalog.
The Big Picture
Powerful motor & long battery life: The 7000W max high torque motor allows for speeds up to 46 mph. High-capacity battery (3600WH) with a max travel range of up to 144 miles under specific conditions and a max load of 265 lbs.
Upgrade your commuting: Veteran Sherman-S electric unicycle equipped with 20-inch tire (and full fork shock absorbers) to provide max comfort, even on rough surfaces or speed bumps.
Safety: Features upgraded shell, control board, suspension, pedals, bright 18W headlights, and laser warning taillights.
Quality warranty: The Veteran Sherman-S electric unicycle is equipped with more powerful performance and becomes your best long-range riding or outdoor travel companion. 12-month warranty offered by eWheels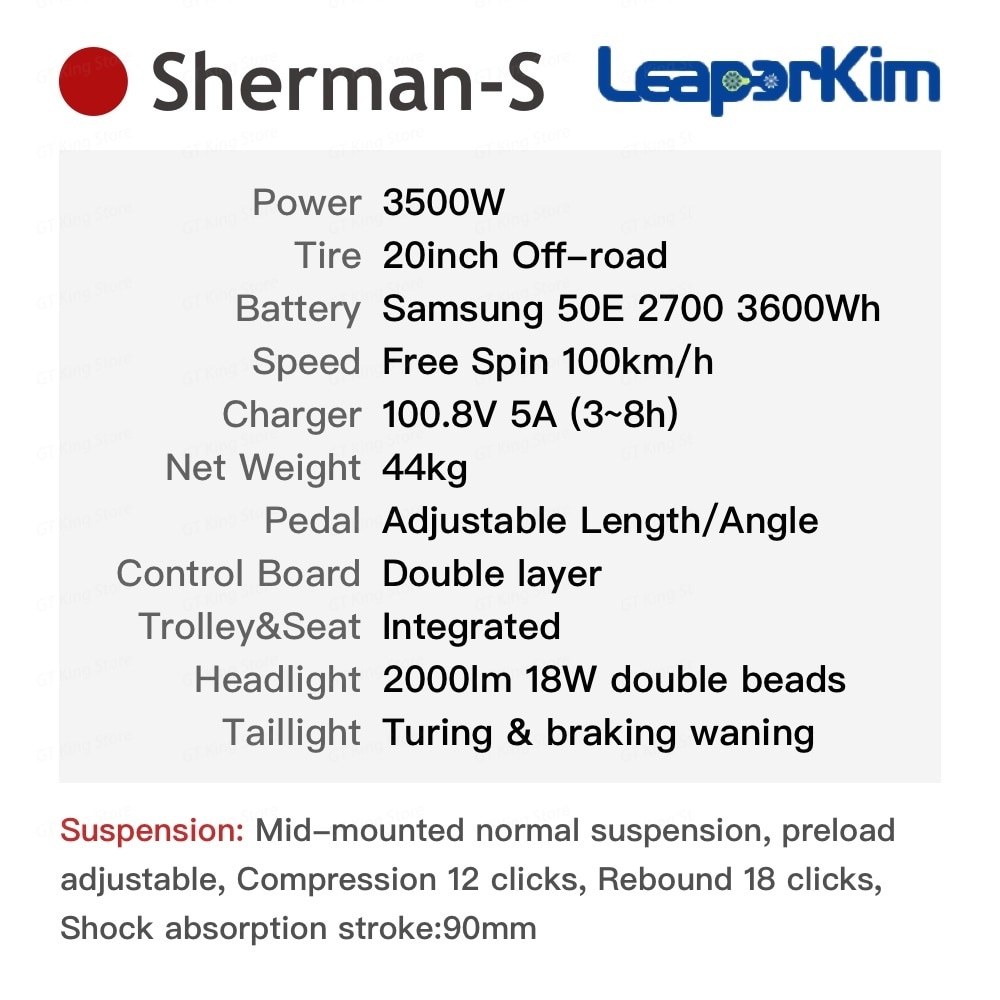 Hype Hype
Fun-filled, full suspension, complete speculation
If you're the type of rider that likes to take a breather on open roads, and clear some head space, the cutting-edge 7000W 100V 3600WH Veteran Sherman-S electric unicycle is intended to provide you with the best possible riding experience on long stretches of highway. The OG model provided that with very little upkeep. Will the suspension and new board create the same experience or introduce new issues?
Features
Pricing: $1,000 holding deposit, expected release price of $4,150
Shipping: First arrivals are expected to ship out from the US in late November
Battery: 3,600Wh battery pack with the Samsung 50E battery cells
Motor: 3,000W high-torque motor (7KW peak), the no-load max rotational speed of 64MPH (not riding speed!)
Motherboard: All new electronics/controller, 24x MOSFETs with a 680A peak load!
Suspension: Adjustable suspension fork shock system with a rebound, up to 90mm of travel
Tires: Choice of 20″ knobby or street tire
Shell: Upgraded look, more robust body, integrated seat & fender
Features: Carrying handles, spiked pedals, top display, folding flip handles, mudguard, laser taillights, headlights
When Preparation Meets Patience
Let's go to the bank
Alright, gentlemen, let's start planning. We have to make some good money moves to welcome our new wheel. First, let's go to the bank and pull some funds from the retirement account. Next, we head home and check for loose change under the couch. Also, go through the closet and sell any old electronics. We can all agree that these 3600WH street demon wheels don't come cheap.
More Magnesium and Samsung 50E, Please
I almost forgot the emergency shoebox with the loose singles. We'll need two bottles of sealant (mix the cheap one with the expensive one, so we get more end product), some power pads, velcro, a new selfie video stick, and a fresh pair of knee pads. Who can forget a new full-face helmet because safety first, am I right? Let's be responsible, guys. It's all about being prepared when you're killing the streets, shredding on a new Sherman suspension, the admirers ogling you, and elders paying mad respects.
100V Dilemma
Is 100V going the way of the Dinosaur?
There are a few other 100V wheels, suspension wheels, and even 100V ones, but they don't stack up to the Sherman-S's specs. Some people prioritize quality very much, and the Veteran Sherman-S extreme performance electric unicycle is not an exception to this rule. This wheel is designed for pioneers looking for the best 100V mono-wheels available in terms of quality, comfort, range, speed, and dependability.
The Sherman has been arguably the best wheel ever created, owing to its range, power, and shell at the time.

It wasn't perfect, but it was pretty damn close

, a work of art
There have been a few call-outs to the rim and software, all of which were fixed in later iterations.
This is a first-generation wheel – Leapkerim has better perform the proper testing before roll-out
Motor Power
Wheel Weight: Lighter/more powerful
Materials: Uses magnesium alloy materials
Power: 3KW, nominal 7KW, peak
Strength: Stronger, reinforced motor rim
Tires: Choice of Knobby (K262) or Street (340A) tire
Winter is coming
Sell your older wheels, place your preorders, and do what you have to
There's been clamoring for months about this wheel, and we are only learning that it's been in development and under wraps for about a year. Riders have remarked that the Veteran Suspension is built with state-of-the-art technology and is ahead of the competition in terms of innovation in the market. This electric unicycle can reach up to 46 miles per hour, and it is now available as one of eWheels premium extreme performance electric unicycles for the 2022-2023 riding season. It is also ready to ship sometime this winter.
Wheels are slated to arrive in the winter, and please be mindful of shipping delays and world events that may affect your order
Most modern-day wheels require preorder to reserve your spot in line
Motherboard & Wiring
Phase wires are mounted on pure copper columns for improved conduction.
Independent power sources.
Separated Communication & Driver-boards 24x TO-247 MOSFETS, up to 680A peak current loads.
Shell and Pedals
All new integrated display, with more data telemetry
Light-weight, high-strength nylon protective carrying handle
Dual-purpose flip-up trolly-handle & seat
Magnesium alloy side-panels
Rear carrying handle & seat extension
Suspension adjustment point
Rear mud-guard fitted as standard
Adjustable-width spiked pedals (as standard equipment)
Constructed of high-strength magnesium alloy, 320 lb max load
High Speed, Long Range, Self Care
Big performance to make it a little more enjoyable
Your commute will be less stressful, easier, and more pleasurable with this electric unicycle that is more compact, cleaner, simpler, and more durable than its competitors. The Veteran Sherman-S has 7000W high-torque motors and a 3600WH Samsung 50E battery pack, allowing riders to experience exhilarating long-distance riding for up to 144 miles* on a single charge. I can still remember the archaic days of myself being stuck in traffic, looking for parking spaces, and even being trapped underground in a subway. I look to these wheels for a bit of headspace that only lithium-powered motors can provide.
*Real-world range is likely +100 miles of mixed riding
This wheel is hefty and not practical for short trips or areas with constant stop-and-go traffic
Suspension
The design developed by Fastace
12mm pretension adjustment
90mm Suspension travel range
She's Hefty and Fully Loaded
99 lbs of Pure Electric Unicycle
The Sherman series is a heavyweight machine, and we all accept that with its 3600WH range and high-speed performance. The heavyweight chassis, top-level and sturdy magnesium alloy shell, stronger reinforced rim, brilliant headlights and taillights, foldable trolley seat, rear mudguard, improved motherboards, and softening Fastace 90mm adjustable suspension system are just a few of the features of the 99-pound Sherman-S.
Battery: 100.8V 3600WH – 192 pcs cells Samsung INR21700-50E 2 sets, 24 series, 4 parallel
Suspension: mid-mounted standard suspension, Fastace, and Leaperkim co-development, maintenance-free, linear smoothing rebound 18 clicks, compression 18 clicks, 12mm pre-load adjustable
Pedals: Magnesium alloy material, 280mm*130mm adjustable length, wilder and thicker rim, and side covers
Motors: increase speed by 5% and torque by 8% compared to Sherman max motor rated power of 3000W, peak power 7000W
Handles: Nylon and lead-material handlebars
Shell: Magnesium alloy shell
Display: New display showing more parameters
Controller: Double layer controller, aluminum substrate heat conduction, use copper bars and columns to accelerate conduction and heat dissipation, 24 MOSFET withstands 125V voltage and supports max 680A current.
Trolley/Seat: Integrated trolley handle and seat, Nylon plus lead materials trolley handle, PU foaming seat, Paddle switch
Headlight: 18W dual-headlight external buzzer
Taillight: independently controlled laser warning taillight
Charging: Dual charge ports support a max of 15A
Do you believe it's worth the $4,150 price tag?
Too early to say. Its all hype at the moment. Test units are being sent out soon
Quality:
This wheel is a work of art. Leaperkim's external exoskeleton designs are consistently exceptional. It always amazes me how well-made and designed an electric unicycle can be.
Drivetrain:
The motor, boards, battery, wiring, and construction all contribute to the success of this wheel. We're waiting for video reviews because we want to witness someone push this wheel to its breaking point, allowing for safe passage for ordering.
Even though it is not a 126V – 134V wheel, the 100V system appeals to me. It's a surprise to me why Leaperkim hasn't gone much higher than 100; perhaps their technology isn't quite there yet, and they don't want to release a wheel without confidence.
Thoughts:
$4,100 is a lot of scratch, and the world events and inflation rates don't help the purchasing process. For my hard-earned money, I would still consider this wheel based on its quality, looks, feel, and innovation. Let me let you in on a little secret (whispers). On most days, I won't travel faster than 38 mph, and I surely don't want to go faster than 50, but it's nice to have the headroom (in case a group of younger riders wish to throw down some pink slips).
I am in no way an off-roader or a track rider. For me, a wheel of this size is unsuitable for that type of riding. The Sherman suspension has the muscle to flex, a new suspension system for comfort, an upgraded sexy shell for protection, and 24 new MOSFETS capable of handling a high amperage load.
Being a highly visual person, the appearance of this wheel would be enough to sell it to me, but it is hefty, which comes with the territory. Would you prefer this wheel over the V13? It is currently more expensive with the special preorder price.
Preorders:
It's unbelievable how fast new wheels are announced, faster than orders can arrive in local markets. Do you have anything on preorder? Would you change the demand for a Sherman-S? Let me know in the comment section. I'm still waiting on my Master 40T, and I can't keep pushing the next wheel out. This one does make me bite my knuckles.
Technical Specs
Top Speed: 46 mph
Motor: 3000W, 7000W Max Motor, stronger reinforced rim
Materials: Magnesium alloy shell
Price: $4,150
Battery: 100V 3600WH Samsung 50E battery pack
Charge Time: 8 hours
Max range: 144 miles
Tire Size: 20″ street or knobby
Suspension: Fastace 90mm adjustable suspension
Weight: 99 lbs
Max load: 265 lbs
Lighting: headlight/taillight
Display: New Top LCD
Release Year: 2022
Ambient LED's: n/a
No Load: n/a
Pedal Height: n/a
Pedal Size: 280mm*130mm adjustable length
Full Size: n/a
Trolley Handle: Folding
Anti Spin Button: n/a
Speakers: n/a
USB: n/a
FAQ
Is the Veteran Sherman-S reliable?
Many first-batch owners have praised the quality, finish, power delivery, and ride stability of the wheels. The wheels have been meticulously crafted with precision and care, ensuring that they meet the highest standards of quality. The finish is impeccable, with every detail carefully attended to, resulting in a visually stunning product.

Moreover, the power delivery of the wheels is exceptional, providing a smooth and efficient ride experience that has left many owners thoroughly impressed. Additionally, the ride stability is unparalleled, allowing for a smooth and comfortable ride even on bumpy roads.

The suspension system of Veteran Sherman's owners has been described as robust but buttery smooth, a testament to the quality engineering that has gone into its design. The suspension system has been carefully calibrated to provide a comfortable ride while still being able to handle rough terrain.

Despite the rigorous testing and quality assurance processes involved in the manufacturing of these wheels, no major defects have been reported, a testament to the exceptional quality of the product. Overall, the quality of these wheels is unmatched, making them a top choice for many satisfied owners.
How far can a Veteran Sherman-S go on a single charge?
Veteran Sherman's riders who are familiar with the electric unicycle's capabilities can expect an impressive range of at least 90 miles per charge. However, it is important to note that the range may vary based on several factors such as the rider's weight, road conditions, and average speed.

The weight of the rider plays a crucial role in determining the range of the unicycle. Heavier riders may experience a shorter range due to the additional weight that the motor has to carry, which can put more strain on the battery. On the other hand, lighter riders may be able to achieve a longer range as the motor has to work less to carry their weight.

The road conditions also have a significant impact on the range of the unicycle. Riding on flat and smooth surfaces may result in a longer range compared to riding on hilly or rough terrain, which may require more power to traverse.

Additionally, the average speed of the rider can also impact the range of the unicycle. Riding at a slower pace may result in a longer range, as the motor has to work less to maintain a lower speed. Conversely, riding at a higher speed may reduce the range as the motor has to work harder to maintain the increased speed.

Overall, veteran Sherman's riders who are mindful of these factors can expect to achieve a range of at least 90 miles per charge, making it an ideal choice for longer rides and commutes
What's the Veterans Sherman-S top speed?
With a top speed of over 45-50 mph, the Veteran Sherman-S electric unicycle is designed to provide an exhilarating ride experience for riders who crave speed. However, it's important to note that the actual top speed may vary depending on various factors, such as the weight of the rider and road conditions.

Latest Updates from Linnea Lin, Responds to Begode Commander Pro
Linnea and team are not too happy with the latest Begode literature
In the world of electric unicycles, there is never a dull moment, and Begode is here to ensure that everything moves quickly and is full of "excitement." Linnea Lin of Veteran answers to the latest offering from Begode, the 100V Extreme Bull Commander, after weeks of teasing from Veteran Sherman. Many people will argue that the newly released suspension Commander Pro is a loose duplicate and copycat clone of the latest Sherman Suspension, which has been kept secret and in development for an entire year.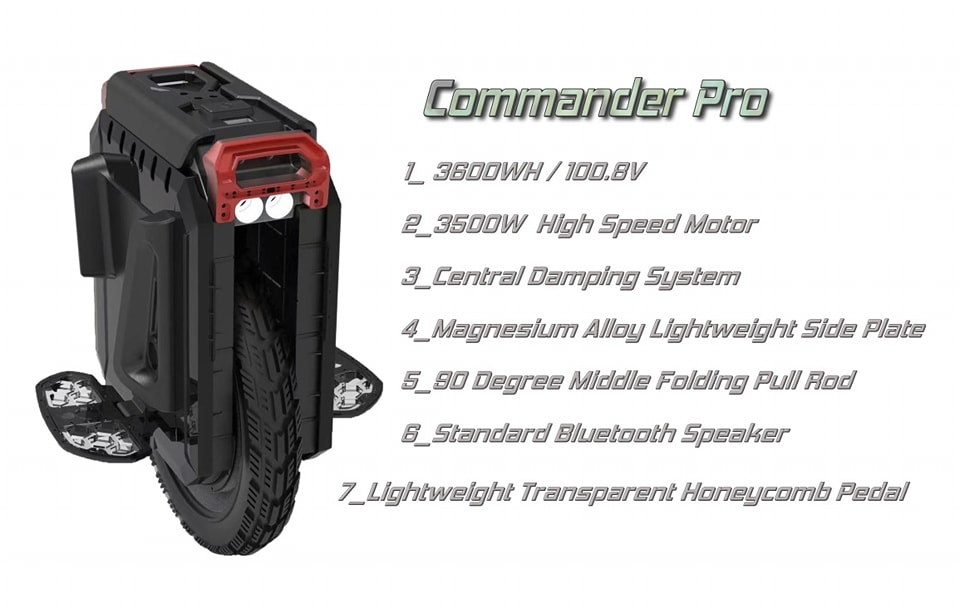 Legal Issues
Some users have pointed out the irony that in the country where all electric unicycles are designed and manufactured, a place that some people regard as the world's factory, Begode is finally being called out for the quick prototypes and strongly inspired features.
Leaperkim is not be able to make good suspension wheels? Definitely not, we are trying to make the top performance suspension wheels. With more than 300 days and nights hard working to design such a top performance suspension wheels, we will emphatically say "NO" to such copy action. Hope such low practice would be stopped once the lawyer's letter published. We firmly protect our own legal rights and hope the market will be go forward to a good phenomenon under each brand's own efforts and talent.

Linnea Lin Veteran
Innovation
Riders are smarter than that. We also have limited budgets. We can't afford a wheel every year. You better make it worth it.
In my perspective, an investigative team or black light equipment is not necessary to determine that Begode is drawing from the innovations of other EUC companies and flexing its manufacturing infrastructure to beat the competition in who is first to market.
But at what expense?
The price of quality, originality, integrity, and consumer confidence
While this will be Veterans' third wheel, Begode has already published more than ten wheels in the past 12 months. Following the examples and features of other brands, imitation may be the highest form of flattery. Even so, would you rather have quantity or quality? The community cannot adopt each wheel. Regarding quality, Leaperkim has a better reputation for innovation and quality management, even with the Abrams debacle.
Latest Veteran Sherman Suspension Specs
(from Jon Wall per eWheels/Veteran Sherman Page)
Speed: Max free spin speed 103 KM/H (64 mph)
Top Speed: Max riding speed 75KM/H (46 mph)
Suspension: Suspension travel 90mm
Tires: off-road tires and street tires are optional.
Battery safety: the height of the cell supporter is higher than BMS to protect it; EVA on the surface of BMS, BMS has short-circuit protection and added 35A fuses as a second protection
Latest Veteran Sherman Suspension Video
Leaked videos hit the threads and youtube
Leaperkim has just released a video showcasing the Sherman Suspension in action. The community has been anticipating the new release for weeks, and now Leaperkim has given us a taste of what may be a strong contender for the best electric suspension unicycle.
More Extreme Performance EUC's
Disclaimer: The information presented in this article is derived from extensive research, user reviews, and publicly available information. Our aim is to provide accurate and up-to-date content; however, it is crucial to understand that the opinions expressed are based on the information available at the time of writing. We strongly encourage readers to conduct their own thorough research and carefully evaluate their individual needs before making any purchasing decisions.
eWheels 2023 Summer Deals and New Launches are here!!!
Cheap, reliable, and powerful! TurboAnt Electric Scooters 2023 Sale!
Hi guys! This post may contain affiliate links, sponsored content, and advertisements. We get a small commission for covering topics that interest us (helps us keep the doors open). For more information, please see our privacy policy and disclaimer. Ride safe yall!
2023 Electric Unicycles:
Coupons & Deals:
Apollo Scooters: Get $50 USD worth of free accessories, upgrades, or spare parts with the purchase of a scooter. Code: VROOOMIN
REV Rides: Save $50 off Scooters and EUC's, Code: VROOOMIN
EVOLV Electric Scooters: Free Folding Lock (worth C$80) for every EVOLV model! Use Code: VROOOMIN-LOCK
To keep the site running and information flowing, Vrooomin.com participates in affiliate linking programs. We're also an Amazon Associate, which means we get paid for referring people to Amazon. Please support the channel by clicking on our links.