First to market
Begode is working hard on their following wheel, the Super Torque 134V Commander Mini electric unicycle!
Begode is looking to disrupt Leaperkim's momentum in the EUC community by introducing its high-voltage 134V 16-inch suspension wheel, just as Leaperkim has dominated the headlines for weeks. Like many previous Begode Commander Mini was designed and conceived in response to the latest rival competition model, the 126V Veteran Patton.
eWheels is now carrying the Extreme Begode Commander Mini!
Set for July release, order now.
eWheels now carrying the Extreme Bull Commander Mini
Batch 1: ETA mid-late July
Color-way: The Mini will come in black/grey colorway (not orange)
Price: $2,799. With an initial $1,000 deposit & remainder payment before shipping out
Motor: 3,200W high-torque motor C38, a no-load max rotational speed of 60MPH (not riding speed!)
Battery Pack: 2400Wh/134V battery pack with the Samsung 50E cells
Control board: All new electronics/controller, 24xMOSFETs high-performance aluminum substrate
Suspension: Adjustable suspension shock system with a rebound of up to 80mm of travel
Tires: Choice of knobby or street tire
Quality Control: All of our Extreme Bull units will go through inspection for firmware, battery voltage, motor, chassis, and more.
Fei Che Biao Drops a video of their Commander Pro Mini executing high drop
Will their further EUC diversification yield high rewards or lay indirect sentences on their extensive lineup?
Technical Specs:
Model: Commander Mini Electric Unicycle
Battery: 134V 2400WH
Top Speed: Our prediction is 45-50+ mph
Range: Our prediction is 30-80 miles
Weight: 35 kg,
Speakers: Bluetooth Speakers
Shell: CNC Handlebars
Display: Large display
Pads: Functionally adjustable pads
Motor: 16" C38 super torque motor
Suspension: Hydraulic suspension adjustable
Pedals: Honeycomb lightweight spike pedals
Will the Begode T4 receive a 134V upgrade? I prefer the Commander Mini enclosed design over the T4 exposed.
Visit the forum.electricunicycle.org for more info and feedback
Extreme Bull has released footage of an improved version with black pads; it's starting to now grow on us.
134V 2400WH Upper Hand
Visit Begode and eWheels for more info
Commander Mini steals the show with its 134V drive train system, 130mm suspension system, and 2400WH battery pack. Except for the fact that it intends to dominate the 16-inch electric unicycle segment, little is known about the performance of this 16-inch wheel. The wheel still appears unfinished, with these loud orange side pads and seats that feel a little out of place and rushed out. Will the final model be more refined?
The latest footage shows the Mini with black pads
Begode dominates the voltage category with its high 134V system
130mm suspension matches the 126mm King Song S22 travel
Pricing is rumored to be $2,800 – $3,000, undercutting the Patton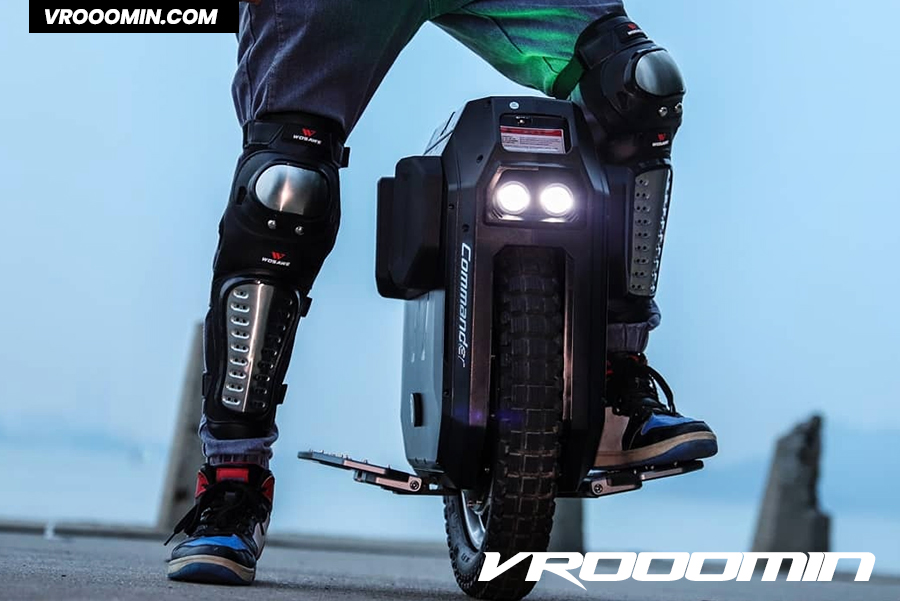 Extreme Bull and Begode will release the Commander Mini Electric Unicycle.
Do you notice the external shell rails reminiscent of the Inmotion V13? It almost resembles an Inmotion product from a distance, but a closer look reveals a Begode wheel: one massive indicator are its foot pedals and distinct dual-led headlamps. The Boxy chassis appears to carry over from the Commander Pro, as they share the sought-after 134V high-voltage battery pack.
Veteran Patton Slayer? Maybe, maybe not.
Could Commander Mini be Extreme Bull's next big thing?
It's too early to tell, but I would err on caution based on past patterns. ? It's difficult to say because their last three models have been a flop regarding adoption. The original Commander, created in response to the Veteran Sherman, is still remembered by the community as lackluster, as was the Extreme Bull Xmen, who never really took off and remained unsold, as seen on Aliexpress.
The rapid prototypes seem to be a recurring failure in an attempt to compete with every new wheel release. With competitor manufacturers upping their voltage specs, it could be only a matter of time before Begode can hit a performance ceiling. Perhaps they'll slow the release cycle and focus their energies on the remaining features of the wheel, like software, amenities, and outer shell.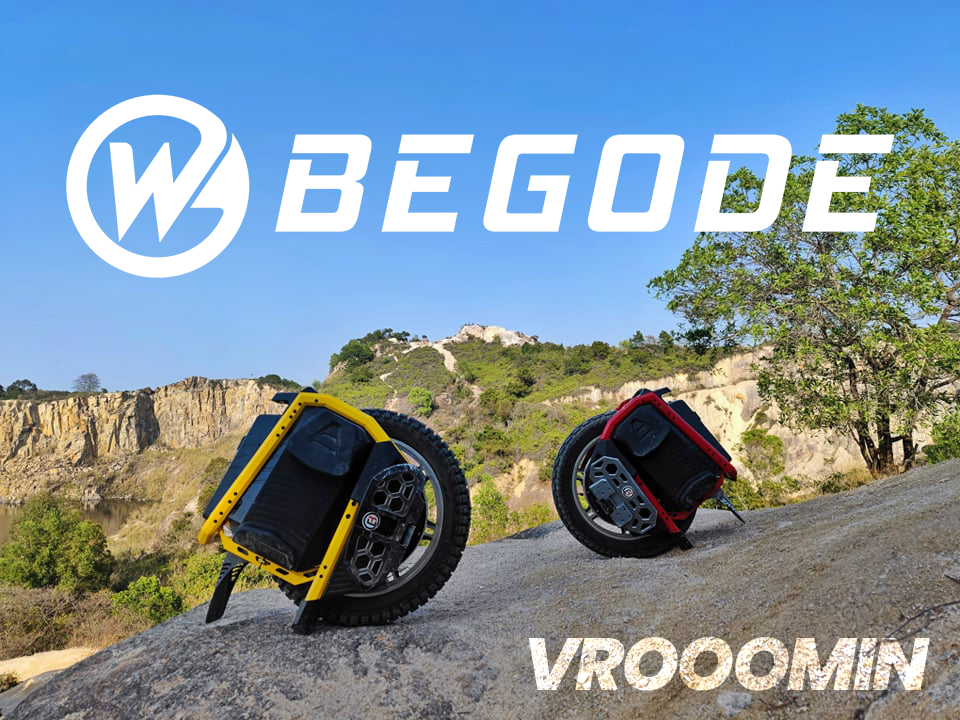 Are you interested in this electric wheel?
There's still a lot of information about this wheel; we only know that it will be fast and super agile. What is the top speed rated? What type of battery cells will they be using? It should be the fastest 16″ wheel in the business, but don't make any assumptions; the community also recalls quality control flaws discovered in the first Commander Pro iteration, such as half-ass charge ports and trash wire management. Will they learn from their mistakes?
We prefer a quality wheel over and rushed one.
Batch 2-3 usually fixes the first shortcomings; I hope this won't happen. For now, I would recommend people consider the Veteran Patton, a well-thought-out production machine that will be ready to rock in May. To Begode's credit, they prototype quickly and deliver products on time. It may be a boon or a curse depending on who you ask.
More Extreme Performance EUC's
Disclaimer: The information presented in this article is derived from extensive research, user reviews, and publicly available information. Our aim is to provide accurate and up-to-date content; however, it is crucial to understand that the opinions expressed are based on the information available at the time of writing. We strongly encourage readers to conduct their own thorough research and carefully evaluate their individual needs before making any purchasing decisions.
eWheels 2023 Summer Deals and New Launches are here!!!
Cheap, reliable, and powerful! TurboAnt Electric Scooters 2023 Sale!
Hi guys! This post may contain affiliate links, sponsored content, and advertisements. We get a small commission for covering topics that interest us (helps us keep the doors open). For more information, please see our privacy policy and disclaimer. Ride safe yall!
2023 Electric Unicycles:
Coupons & Deals:
Apollo Scooters: Get $50 USD worth of free accessories, upgrades, or spare parts with the purchase of a scooter. Code: VROOOMIN
REV Rides: Save $50 off Scooters and EUC's, Code: VROOOMIN
EVOLV Electric Scooters: Free Folding Lock (worth C$80) for every EVOLV model! Use Code: VROOOMIN-LOCK
To keep the site running and information flowing, Vrooomin.com participates in affiliate linking programs. We're also an Amazon Associate, which means we get paid for referring people to Amazon. Please support the channel by clicking on our links.