Looking to push limits?
Some riders of personal electric vehicles commute using PEV's, while others soar at top speeds. The AVS Race 'n' Ride event is now accepting registration if you have the guts and want fun on an open track! The makers of LAPEV, EBSA, and FLIX MVMNT are hosting a weekend of nonstop electric action in Apple Valley.
Riders can race, the race for fun, or cruise the tracks. Riders can test their ESK8, EUC, Onewheels, and electric scooter riding prowess at the event on November 19–20. Details are provided in full below.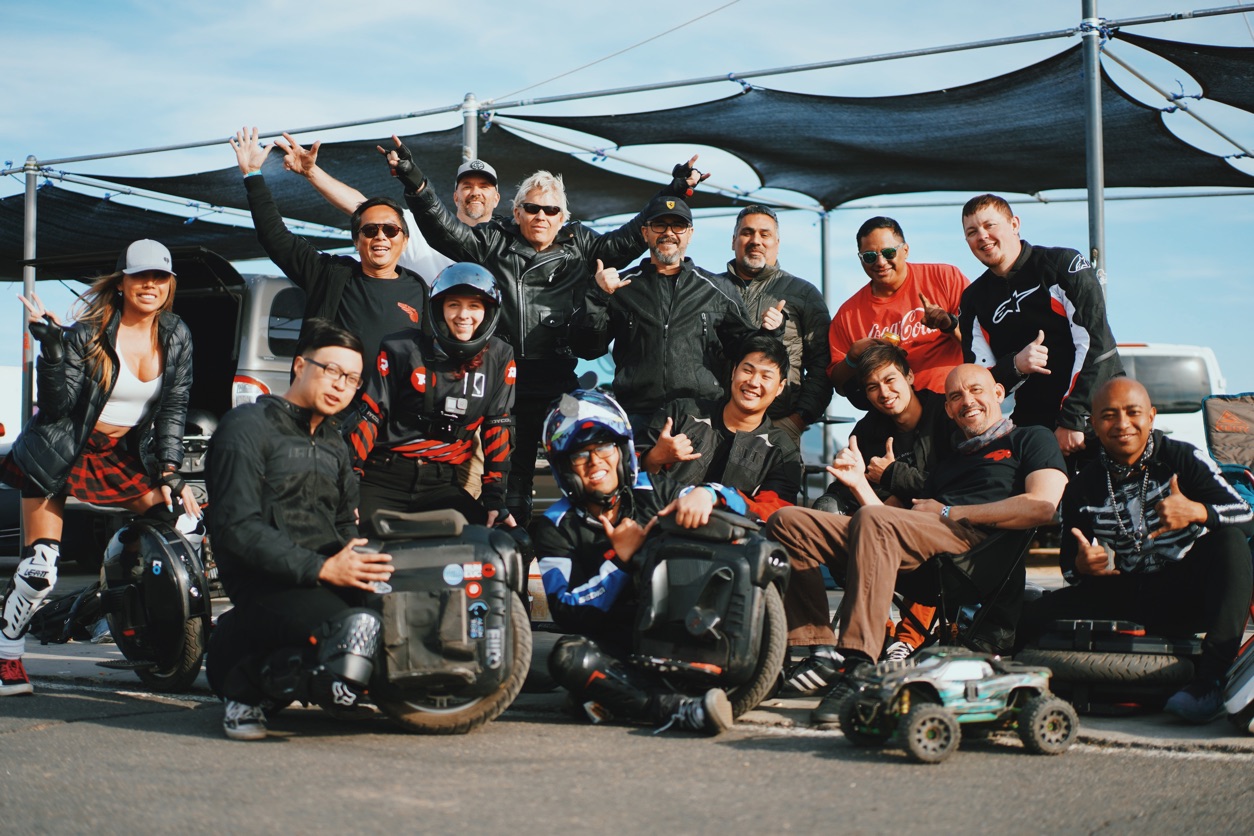 AVS Race 'N' Ride
Join us on November 19-20th!
Brought to you by EBSA, AVS Race N' Ride is a 2-day PEV event where you can put your skills to the ultimate test against the best riders around the country. Bring the stoke for an entire weekend of non-stop racing action. Also featured is an open track time for anyone and everyone to ride their PEV on the track without racing. Race, Ride, or both! Huge thanks to LAPEV for hosting this event and to our sponsors for making this all happen!
LOCATION
Apple Valley Speedway
20455 Central Rd Apple Valley, CA 92307
DATE & TIME
November 19, 2022, 8:00am to November 20, 2022, 5:00pm
When and where is the event? 2 days back-to-back Saturday, Nov 19 to Sunday, Nov 20 (8:00 am to 5 pm both days) at Apple Valley Speedway, 20455 Central Rd, Apple Valley, CA, 92307
Where can we stay? There are nearby hotels and lodging within a reasonable drive from the event site, and there is also the option of camping overnight on-site!
Is there food/Can we bring food inside the event site? There will be limited food options available inside the event site. You can get your food and water to the event site.
How much is admission to the event? There is a $10 mandatory daily entrance fee per vehicle to the event site that goes directly to and is required by Apple Valley Speedway. Entrance to the track and participate in the race events will need an open track free ride/racer registration ticket.
How much are tickets to race and ride? Prices for open track free rides and racer registration can be found on the registration page.
What can I race/ride? You can run any PEV, prebuilt or DIY, at your discretion. However, we reserve the right to refuse entry of any PEVs for any reason, including but not limited to the safety of the event site, our staff, and our attendees.
What gear do I need to have while racing/riding? Helmets are MANDATORY. NO EXCEPTIONS. You are not allowed on the track without a helmet. You will be removed from the event if you do not have your helmet on correctly on the way.
Please observe the rules and regulations of Apple Valley Speedway before entering the track. In addition to your helmet, you will need gloves, elbow and knee protection, and back protection to participate in the race events.
Is there on-site charging available? Yes, there is on-site charging available!
What are the different classes of PEV races taking place at the event? PEV Race Classes this event will include: ESK8, EUC, Onewheel, Escooter
Each PEV Race Class will have prizes to the winners provided by us and our sponsors!
Can I photograph/film the event? Yes. In doing so, we request grant us a license to use your photos/video to share, reminisce, celebrate, and for future promotions. Access to the track for nonriders is restricted. When granting you access, we request that you bring and wear a reflective vest when on the trail, that you respect the rider's right of way, and use common sense caution when in the track area. Further, you must respect staff instructions which may ask you to leave the track area for any reason. Including but not limited to: too many photographers in the track area.
Can I have a booth? Can I fly banners? Yes, however, we only have access to the track area and the pit area. The pit area is for pit activity, and the camping area is overnight. We have no dedicated booth area. Teams and companies are free to set up a booth like setups or fly banners around their pit/camping area. Just be respectful not to take significantly more space than you would normally
Best Electric Unicycles
Disclaimer: The information presented in this article is derived from extensive research, user reviews, and publicly available information. Our aim is to provide accurate and up-to-date content; however, it is crucial to understand that the opinions expressed are based on the information available at the time of writing. We strongly encourage readers to conduct their own thorough research and carefully evaluate their individual needs before making any purchasing decisions.
eWheels 2023 Summer Deals and New Launches are here!!!
Cheap, reliable, and powerful! TurboAnt Electric Scooters 2023 Sale!
Hi guys! This post may contain affiliate links, sponsored content, and advertisements. We get a small commission for covering topics that interest us (helps us keep the doors open). For more information, please see our privacy policy and disclaimer. Ride safe yall!
2023 Electric Unicycles:
Coupons & Deals:
Apollo Scooters: Get $50 USD worth of free accessories, upgrades, or spare parts with the purchase of a scooter. Code: VROOOMIN
REV Rides: Save $50 off Scooters and EUC's, Code: VROOOMIN
EVOLV Electric Scooters: Free Folding Lock (worth C$80) for every EVOLV model! Use Code: VROOOMIN-LOCK
To keep the site running and information flowing, Vrooomin.com participates in affiliate linking programs. We're also an Amazon Associate, which means we get paid for referring people to Amazon. Please support the channel by clicking on our links.