Best North American Electric Unicycle Dealers
Here's a list of the latest Electric Unicycle dealers and distributors that serve North America. The list of vendors have solid reputations and are household names in the EUC community.
---

Electric Unicycles, bicycles, and Scooters vendor. Line up includes Begode (Gotway), Inmotion, and Veteran Sherman. Visit Wheels
---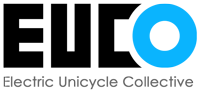 ---
Electric Unicycles Collective is a San Diego based EUC distributor that offers InMotion, Begode (Gotway), and King Song electric Unicycles. Visit EUCO
---
Alien Rides
San Francisco based Alien Rides is a new carrier of Electric Unicycles and Scooters.
Rev Rides
RevRides focuses offers the King Song, Gotway, and more. Visit RevRides
FreeMotion
US and Canadian based vendor who offers both Electric Unicycles and Electric Scooters. FreeMotion offers Veteran Sherman, Gotway, King Song, and more. Visit FreeMotion