Hi guys! This post may contain affiliate links, sponsored content, and advertisements. We get a small commission for covering topics that interest us (helps us keep the doors open). For more information, please see our privacy policy and disclaimer. Ride safe yall!

Do you want more top speed, torque, and range? 2KW Electric Unicycles are ideal for the task.
We all know that beginner wheels are compact, powerful, and light and can be easily transported on a bus or train. We've progressed past the beginner stage and are now in the performance phase of our EUC journey. Forget about riding the beeps at 19 MPH; a new era has begun. Add suspension, 30 MPH cruising speeds, 2KW drivetrains, and the glorious fusion of speed, range, power, and balance. Feeling more bold and spicy? Check out the Most Anticipated Extreme Performance EUCS.
eWheels New Inventory: Sherman Max, Inmotion V12 HS, Inmotion V12 HT, Inmotion V11, Master, MonsterPro, EX20S HS, EX20S HT, EX.N HS, RS HS/HT, Nikola+, and Hero HT.
🛑 Alert – Riding an Electric Unicycle can be extremely addictive, with some riders asserting to own two or even three wheels. Each unicycle is pricey, so do your research thoroughly before procuring your next wheel. With more power, these wheels become heavier, so make sure you can lift them if necessary.
News & Deals
Which Mid-Range Electric Unicycle has the best Power, Price, Portability, and Range?
A loaded question with distinct answers for each of our needs, desires, and budgets. Some riders may experience analysis paralysis at this stage as they research hundreds of thread comments, Facebook polls, blog posts, charts, graphs, spreadsheets, YouTube videos, and so on.
Best of the Best
To assist you in making what may be the most critical decision of your EUC career, we've carefully researched and curated the best of the best-advanced wheels for your speed-hungry wants and range-thirsty needs. Please let me know which one is your favorite in the comments section!
Key Takeaways
Advanced Wheels cost average between $1,000 – $2,200
Wheel Sizes: 16″ – 18″
Motors: 2KW
Battery Packs: 1000-2000WH
Helmets and gloves suggested!
The Best High-Performance Electric Unicycles for 2022
Inmotion V10F Electric Unicycle
Begode Tesla Electric Unicycle
King Song 16X Electric Unicycle
Begode Nikola+ Electric Unicycle
King Song S18 Electric Unicycle
Inmotion V11 Electric Unicycle
King Song 18XL Electric Unicycle
Inmotion V12HT Electric Unicycle
Begode T4 Electric Unicycle
The V10 appears to be a unit from the TRON film franchise, with its smooth, sleek, and sexy design. Do not underestimate the V10; this large pedaled, 2KW, 960WH ball of energy is an excellent option for getting you into the 2KW club.
Key Specs:
Speed: 25 MPH

Power: 2000W
Range: 40 Miles
Product Weight: 45 lbs.
Max Weight: 260 lbs.
Battery: 960WH
Unique Features:
Best Looking 16″ wheel
Large Pedals
Thinnest 16″ wheel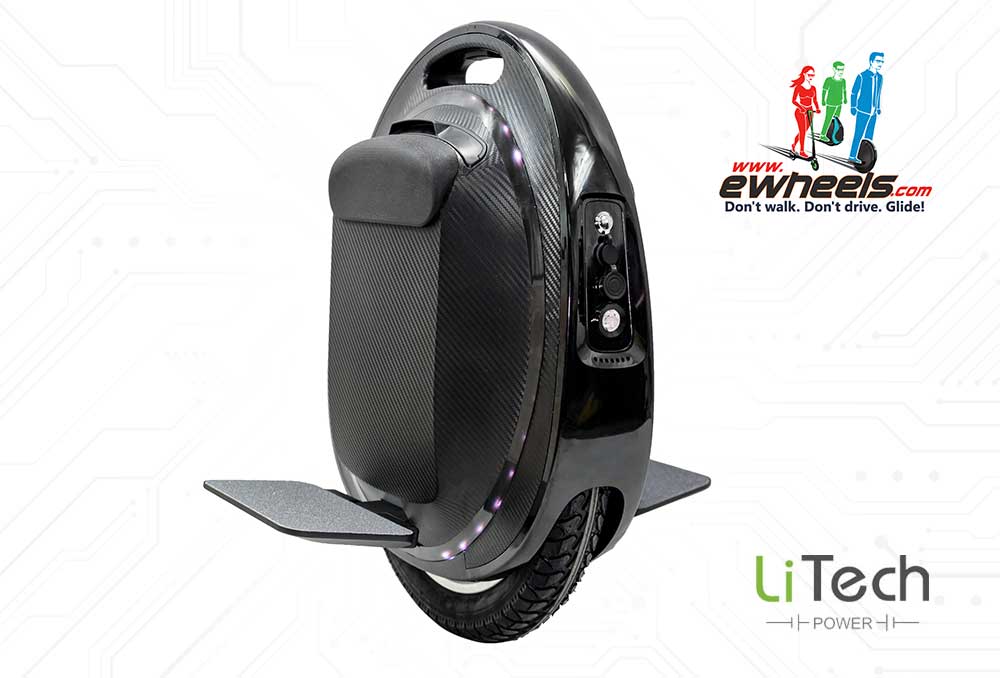 Begodes' first EUC tribute to Nikola Tesla, the legendary engineer, is simply out of this world. The Tesla V2 has a hollow bore motor, upgraded eWheels Samsung 50E battery packs, and doubled battery capacity, allowing for more speed and a significantly longer range. The Tesla V3 simplifies your next 2KW EUC choice.
Key Specs:
Speed: 31 MPH
Power: 2000W
Range: 60 Miles
Product Weight: 48 lbs.
Max Weight: 300 lbs.
Battery: 1500WH
Unique Features:
One of the strongest EUC in its class
New Hollow Bore Motor – more power/performance
Upgraded/Massive eWheels Custom Samsung Battery Pack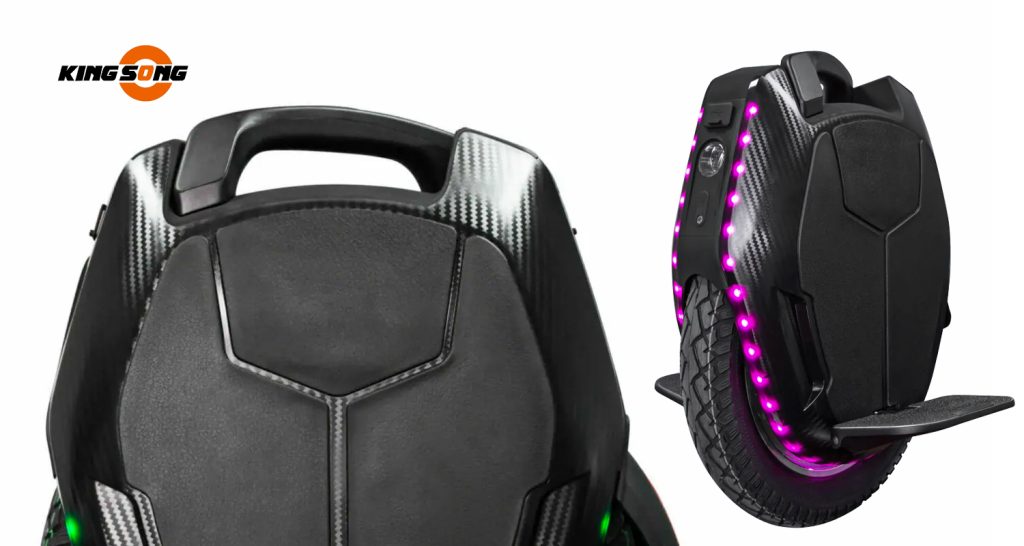 Are you looking for a complete, all-around 16″ 30 MPH wheel? You're in good hands with King Song. The 16X is a cult classic for the electric unicycle that isn't too big, too small, too weak, or too strong. With a 2KW motor and a maximum range of 65 miles, this weekday workhorse can also be your weekend warrior.
Key Specs:
Speed: 31 MPH
Power: 2200W
Range: 65 Miles
Product Weight: 51 lbs
Max Weight: 300 lbs
Battery: 1554WH
Unique Features:
Powerful 2.2KW Motor
Thicker 16×3 Tire
Powerful 25W Bluetooth Speaker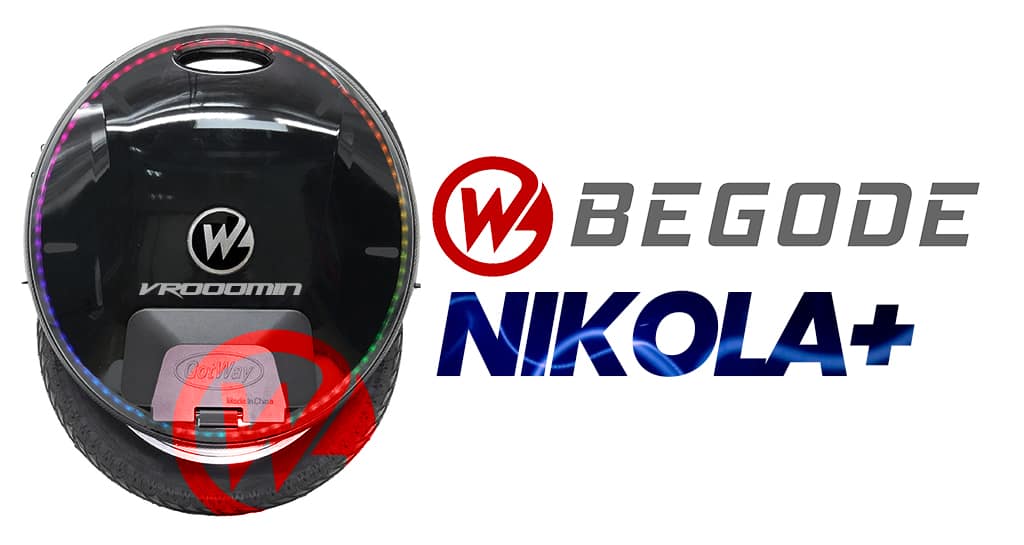 Honoring the legendary electrical engineer Nikola Tesla, the eWheels Nikola+ raises the bar with a top speed of 40 MPH, a range of 70 miles, and a 1800WH custom battery pack. The Nikola+ is a top contender for riders looking for the best in the mid-range class EUC.
Key Specs:
Speed: 40 MPH
Power: 2000W
Range: 70 Miles
Product Weight: 59 lbs.
Max Weight: 300 lbs.
Battery: 1800WH
Unique Features:
Powerful 2.2KW Motor
Thicker 16×3 Tire
Custom eWheels Samsung 50E Battery Pack
The King Song S18 combines form and function, as well as suspension, to create one of the most game-changing designs in the EUC industry. The S18 was designed for off-road sports riders, with a 2.2KW motor, a 31 MPH top speed, exoskeleton shell, and full suspension. The mechanical design and full suspension system of the S18 make it the most desired 18″ wheels on the market.
Key Specs:
Speed: 31 MPH
Power: 2200W
Range: 44 Miles
Product Weight: 55 lbs
Max Weight: 200 lbs
Battery: 1110WH
Unique Features:
Powerful 2.2KW Motor
Large 18×3 Tire
Exoskeleton Shell
Full body suspension
The V11 suspension wheel from Inmotion has the highest top speed in its class. The V11 is a strong competitor to the King Song S18, as it offers more power, range, and weight, while the S18 wins in nimbleness, exoskeleton chassis, and price. It has a 2.2KW motor, first-of-its-kind pedal suspension, and a 1500WH battery pack. The V11 is a strong candidate for the best suspension EUC in its class.
Key Specs:
Speed: 34 MPH
Power: 2200W
Range: 57 Miles
Product Weight: 59 lbs.
Max Weight: 300 lbs.
Battery: 1500WH
Unique Features:
34 MPH Top speed

First Integrated Pedal Suspension
Full suspension 85mm travel
Integrated kick stand
The King Songs 18XL is back, bigger and better than ever, with a 1554WH battery pack. This 30 MPH mid-range wheel includes a redesigned trolley, more oversized pedals, and a Samsung 35E battery pack with a higher capacity. The 18XL is another top-tier mid-class wheel that is powerful, improved, and a healthy option for mid-tier riders.
Key Specs:
Speed: 31 MPH
Power: 2200W
Range: 70 Miles
Product Weight: 53 lbs.
Max Weight: 300 lbs.
Battery: 1554WH
Unique Features:
2.2KW Motor for higher torque and quieter operation
31 MPH Top Speed
Upgraded 1554WH battery pack
NOTE: Early batches had MOSFET issues, this is no longer the case!
The fastest 16″ wheel available on the market, starting at $2,300, is also one of the most expensive models. The Inmotion V12 is a high torque, high voltage, +40 MPH wheel and is expected to be the best performing 16-inch wheel on the market. The V12 is in high demand and sold out in the North American market!
Key Specs:
Speed: 43.5 MPH
Power: 2500W
Range: 65 Miles
Product Weight: 64 lbs.
Max Weight: 265 lbs.
Battery: 1750WH
Unique Features:
2500W Motor
+40 MPH Top Speed
Most Advanced features on any 16″ EUC
Inmotion's V12HT Mountain Slayer
Without question, Inmotion makes some of the best electric unicycles on the market. You can have everything with their V12 HT torque variant: impeccable build quality/materials, stylish shell designs, a completely adjustable Bluetooth mobile app, and a potent 1750WH powertrain. The HT's 2800W motor, 45-degree slope, and peak speed of 37 mph set it apart from the HS, making this ferocious wheel a potent adversary for mountain climbs and off-the-line acceleration. The V12 HT is difficult to ignore for riders looking for a moderately sized wheel with enormous power.
Model: Inmotion V12 HT Electric Unicycle
Wheel Type: Advanced Riders
Price: $2,199
Power

: 2.8KW/5KW motor

Top Speed: 37 MPH
Range: 70 Miles
Battery: 100.8V, 1,750Wh
Weight: 64 lbs
Features: Color touchscreen display, Bluetooth speaker, atmospheric LED lighting
Reasons to buy:
Top performance high torque 37+ MPH wheel on the market
Built for performance and high build quality and materials
Integrated app and extra features
Improved controller board, MOS, providing a boost of 23% max power output
Reasons to avoid:
Very powerful and heavy wheel
No suspension
First generation wheel
Begode's newest entry into the mid-range suspension electric unicycle category has us excited.
This 100V Samsung-powered machine is the cornerstone of mid-range performance for riders. The T4 has everything you need to satisfy any off-road performance mood you may be in, including spiked pedals, 100mm of rebound, 16×3 street tires, and a 1,440WH power pack. There is a new Sheriff in town, and the T4 is looking to get names, so watch out for V12HT and V11, the T4 is here.
Price: $2,450
eWheel Battery: 1,440Wh Samsung 21700 40T high-powered cells
Begode Battery: 1,800WH (Battery options TBD)
Suspension system: Rebound 100mm of travel
Pedals: Spiked pedals
Tires: 16×3 CST-C-1773 street tire
Which High Performance Electric Unicycle is right for you?
There are many options to choose from; the selection process can be mind-numbing. Let me know what's your favorite wheel in the comment section below. For more speed, check out the most Extreme Performance EUCs. Check out the Best Beginner Electric Unicycles for fast food and grocery runs commutes.
Terms Adapted from Jason of eWheels
Cruising Speed: The maximum manufacturer-designed speed for a 70kg rider on a level, smooth road with no audible warnings. From 100 percent to 33% battery capacity, this should be the average speed.
Max Sustained Speed: Unlike cruising speed, this is the speed at which the wheel can be ridden "safely" with minimal chance of power cut-outs, but after the [first] auditory alarm has gone off.
Maximum Speed: The highest speed at which there is still a margin of safety (e.g. 3 kph) before the power cuts out (same criteria as above). Unlike cruising speed, it can be a "peak" figure when the battery pack is fully charged. Max Speed does not apply to wheels with a pedal tilt rearward more than 15 degrees.
Braking Distance: The distance a 70 kg rider must travel to come to a complete stop from a speed of 16 km/h (a speed at which most Wheels should be able to reach)
Range: Continued riding with a 70kg rider on a flat and smooth course until the EU sounds the 'get off now' warning. The manufacturer has the option of conducting the test at any speed, but must state so on the results.
Sustained Power is the constant mechanical motor power rating that does not put the battery pack, control board, or motor at risk of harm.
Peak power is the maximum output of a mechanical motor for a period of no more than 10 seconds. The battery pack, control board, and motor may be subjected to some temporary'stress,' but no irreparable damage or degradation should occur.
Wh Rating: the EU's useable Wh, defined as the energy available from a fully charged cell down to the BMS/control-cut-off board's level.
Maximum incline: in degrees, to support a 70kg cyclist up a 10m slope (at a minimum).
Charging time: the amount of time it takes to fully charge a battery after it has been entirely discharged.
Best Electric Unicycles under $2,600
Inmotion V12HT Electric Unicycle Review Video
To keep the site running and information flowing, Vrooomin.com participates in affiliate linking programs. We're also an Amazon Associate, which means we get paid for referring people to Amazon. Please support the channel by clicking on our links.