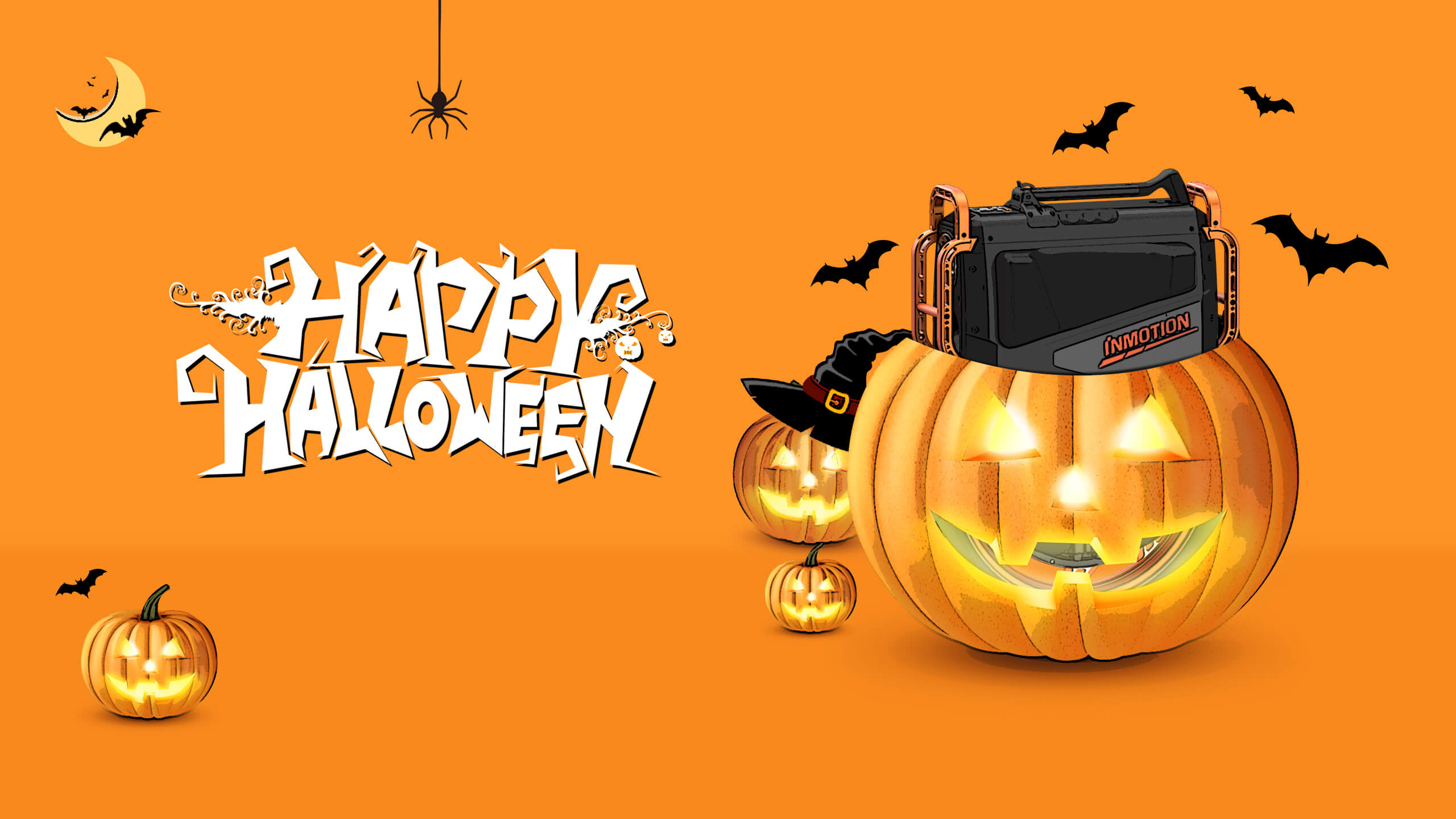 Inmotion is having a big sale on Amazon
Save on your purchase of the V11, V5F, V8S and S1
We're all suckers for sweet treats. Some tricks, but primarily treats! If you're in the market for a wheel or scooter, you can find some nice deals from the excellent Inmotion company.
Save up to 22% off the V11 Electric Unicycle
Discounts of up to $500 are available for a limited time on several different models. Have you ever heard of a better bargain? We can guarantee this is not a trick but a pleasant treat.
Inmotion V11 is now on sale!
Full power mid-range suspension wheel
The Inmotion V11 is on sale for around $1,900. This big suspension mid-range wheel is usually sold for around +2,200 USD, so you get a significant discount.
Inmotion S1 Electric Scooter on sale!
Fantastic wheels for heavier riders who want to save money
If you're in the market for a scooter, the S1 is currently on sale for $999. This isn't a huge discount, but it does help if you're trying to save money on the much-loved 18-mph model.
Inmotion V5F is now on sale!
Fantastic budget beginner wheel
The V5F 15″ is an excellent entry-level option for a beginner wheels, going for about $640. The discount for this 15-mph wheel is roughly 20%. Traveling short distances without breaking the bank is a breeze.
Inmotion V8S is on sale!
A beginner wheel with a little more power and riding range
The V8S, with its 22 mph top speed and $1,299 price tag, is ideal for riders who want a little more performance. A 7% discount isn't much, but if you're looking for a 22 mph wheel that can take you the distance, thanks to its 1000W motor and 728WH battery pack, it's a very nice to have wheel for your every day needs.
Save big on Inmotion
Who knows how long this sale will last!
Are you tempted to buy an electric scooter or unicycle by these discounts? We have had nothing but positive experiences with Inmotion wheels and are pleased with our purchases. Please let us know if you have any questions or feedback about these special holiday offers.
2022 Inmotion Electric Unicycle Catalog
Inmotion wheels are regarded as some of the best in the industry. Compare the Inmotion EUCs based on speed, range, pricing, and weight. Here are some of the best Inmotion Electric Unicycles on the market:
Disclaimer: The information presented in this article is derived from extensive research, user reviews, and publicly available information. Our aim is to provide accurate and up-to-date content; however, it is crucial to understand that the opinions expressed are based on the information available at the time of writing. We strongly encourage readers to conduct their own thorough research and carefully evaluate their individual needs before making any purchasing decisions.
eWheels 2023 Summer Deals and New Launches are here!!!
Cheap, reliable, and powerful! TurboAnt Electric Scooters 2023 Sale!
Hi guys! This post may contain affiliate links, sponsored content, and advertisements. We get a small commission for covering topics that interest us (helps us keep the doors open). For more information, please see our privacy policy and disclaimer. Ride safe yall!
2023 Electric Unicycles:
Coupons & Deals:
Apollo Scooters: Get $50 USD worth of free accessories, upgrades, or spare parts with the purchase of a scooter. Code: VROOOMIN
REV Rides: Save $50 off Scooters and EUC's, Code: VROOOMIN
EVOLV Electric Scooters: Free Folding Lock (worth C$80) for every EVOLV model! Use Code: VROOOMIN-LOCK
To keep the site running and information flowing, Vrooomin.com participates in affiliate linking programs. We're also an Amazon Associate, which means we get paid for referring people to Amazon. Please support the channel by clicking on our links.