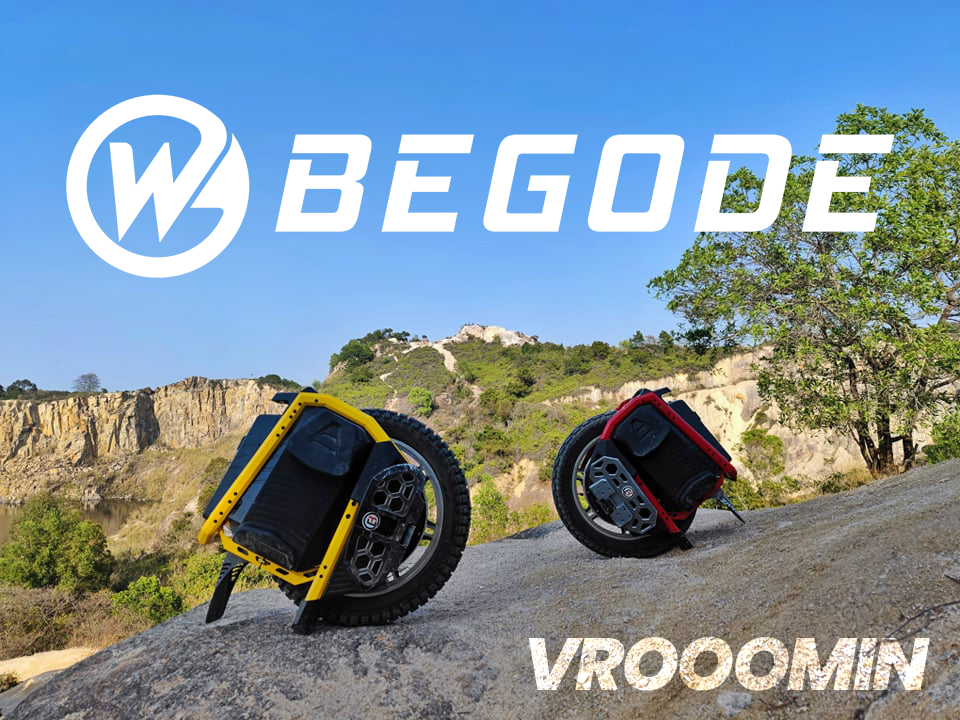 Extreme Bull X-MAX HT/HS electric unicycle
For electric unicycle enthusiasts in the market, all the OG riders are well aware of that Extreme Bull released their X-MAX HT/HS for about $2,800 not too long ago, but what happened to this model? Did it ever take off? Does anyone have one? It's been crickets in terms of adoption in the scene.
The X-MAX HT/HS is a pretty impressive unicycle from a performance perspective; it has the core components as the RS HT/HS models (the same that we all know and love). It features a 2800W motor and a 35/40 MPH top speed, and can climb steep hills without issue. But what is the issue?
On-road and, or, off-road.
Going through life and its daily grind on this wheel was supposed to make the mundane a smidge more exciting. A 100V powers the X-MAX HT/HS, 1800-watt-hour LG M50T 21700 battery pack, providing up to a 93-mile maximum range on a single charge. Realistically, riders should get a minimum of 55 miles on each ride; that's how it goes with lithium devices and their market. The LG M50T has also been controversial, are Samsungs the new standard?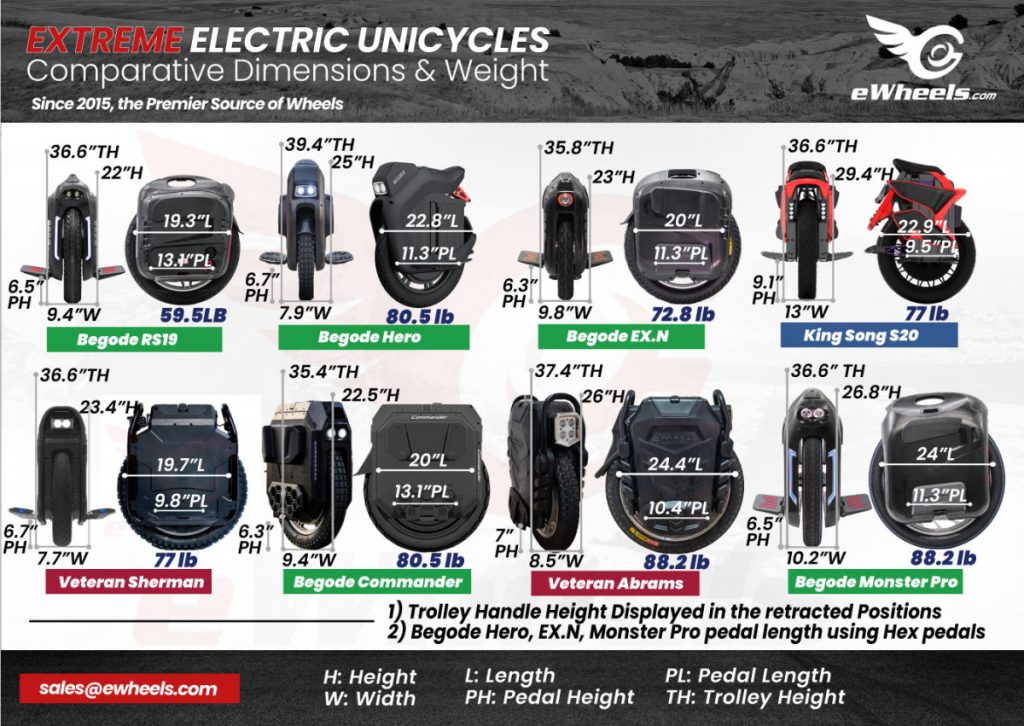 Motor Power
What riders in the unicycle community like about this model is its beefed-up shell and chassis, new pedals, C30 and C38 motors, and fair cost for its price. For the price of $2,800, I think this unicycle stands out as it takes the performance we liked about the RS and repackages it in a more aggressive and durable shell. Why couldn't the Master use a similar shell as this? The battery would be covered, and the exterior shell would be more durable to protect the precious battery.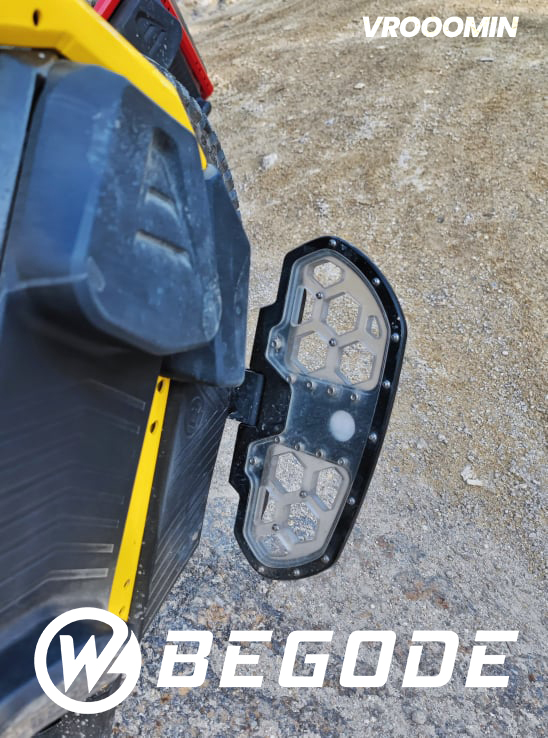 First generation
But was this mode enough, or maybe it never stood a chance? Would you prefer suspension? What do you think about Begode's reputation and the issues they've faced with every 1st generation model? The results have been disappointing for some, especially at the high prices we paid for each wheel. Would you spend the coin on the Extreme Bull X-MAX HT or HS? Is it worth the high price in today's market?
They're not available in the US at the moment, and who knows when or if they will be picked up by local distributors—there are too many models on the market right now for it to compete. Which model do you want?
On the horizon are the Sherman-S, Begode EX30, and Inmotion V13; let's hope none of these models have first-generation issues; they're too expensive for us to deal with customer service. That is the last thing I want to deal with; all I want is what I paid for, without any nonsense.
Technical Specs
| | |
| --- | --- |
| Brand Name | Begode |
| Model Number | X MAX |
| Power | 2800W |
| Voltage | 100.8V |
| Certification | ce |
| Charging Time | 8-10h |
| Foldable | NO |
| Range Per Charge | 100-180km |
| Max Speed | 80km/h |
| Category | E-Wheel Scooter |
| Applicable People | Unisex |
| X MAXSmart Type | Sensor, bluetooth, Electronic |
| Product name | X MAX |
| Battery | LG M50T 21700 |
| Motor power | 2800W |
| Color | Yellow, red |
| Max load | 150kg |
| Keywords | X MAX Electric Unicycle |
| Brake | Electric Brake |
| Motor | Brushless |
| Tire | 20 Inch |
| Battery capacity | 1800wh |
Extreme Bull X-MAX – specs
Best Electric Unicycles
Disclaimer: The information presented in this article is derived from extensive research, user reviews, and publicly available information. Our aim is to provide accurate and up-to-date content; however, it is crucial to understand that the opinions expressed are based on the information available at the time of writing. We strongly encourage readers to conduct their own thorough research and carefully evaluate their individual needs before making any purchasing decisions.
eWheels 2023 Summer Deals and New Launches are here!!!
Cheap, reliable, and powerful! TurboAnt Electric Scooters 2023 Sale!
Hi guys! This post may contain affiliate links, sponsored content, and advertisements. We get a small commission for covering topics that interest us (helps us keep the doors open). For more information, please see our privacy policy and disclaimer. Ride safe yall!
2023 Electric Unicycles:
Coupons & Deals:
Apollo Scooters: Get $50 USD worth of free accessories, upgrades, or spare parts with the purchase of a scooter. Code: VROOOMIN
REV Rides: Save $50 off Scooters and EUC's, Code: VROOOMIN
EVOLV Electric Scooters: Free Folding Lock (worth C$80) for every EVOLV model! Use Code: VROOOMIN-LOCK
To keep the site running and information flowing, Vrooomin.com participates in affiliate linking programs. We're also an Amazon Associate, which means we get paid for referring people to Amazon. Please support the channel by clicking on our links.