Taylor here, I work as a trader during the day, and in the evenings, I ride my 72V Ron. My e-bikes are my passion, and I can't imagine my life without them. I make the most of any chance I get to ride them. My go-to essentials include ice-cold Red Bull, souped-up e-bikes, and peanut butter and jelly sandwiches.
Electric Scooters for $1,000 Strike a balance between lightness, power, portability, and cost.
The market for electric scooters is booming as electric automobiles become more popular. While there are many excellent options in this price range, we've put together a list of the top $1,000 electric scooters available. These scooters offer it all, whether you're searching for speed, portability, or style.
2022 Best Electric Scooters for Everyday Adventures
BEST CHEAP ELECTRIC SCOOTERS • BEST 30 MPH SCOOTERS • BEST 40MPH SCOOTERS • BEST 50 MPH SCOOTERS • BEST 72V ELECTRIC SCOOTERS • FASTEST ELECTRIC SCOOTERS
News & Deals
+20 MPH Top Speed and +25 Mile Range
No air pollution or emissions while riding
What's better than a $1,000 scooter that gets you to work fast? There isn't much! Riding an electric scooter is also a lot of fun and a quick and easy way to travel about town. Using an electric scooter will make your trip more delightful and efficient. You'll have complete control over when and where you travel, which means you'll never be late or have trouble getting transportation because this scooter will handle everything.
Can save you time and energy.
A $1,000 scooter with a top speed of 20 mph and a range of 25 miles will get you to the majority of your city's destinations. Electric scooters are the ideal way to save money on gas while still being able to get around town quickly, so dump your car and switch to an electric scooter today – you'll be helping to protect the world!
Greenhouse gas emission savings.
Electric scooters are relatively eco-friendly.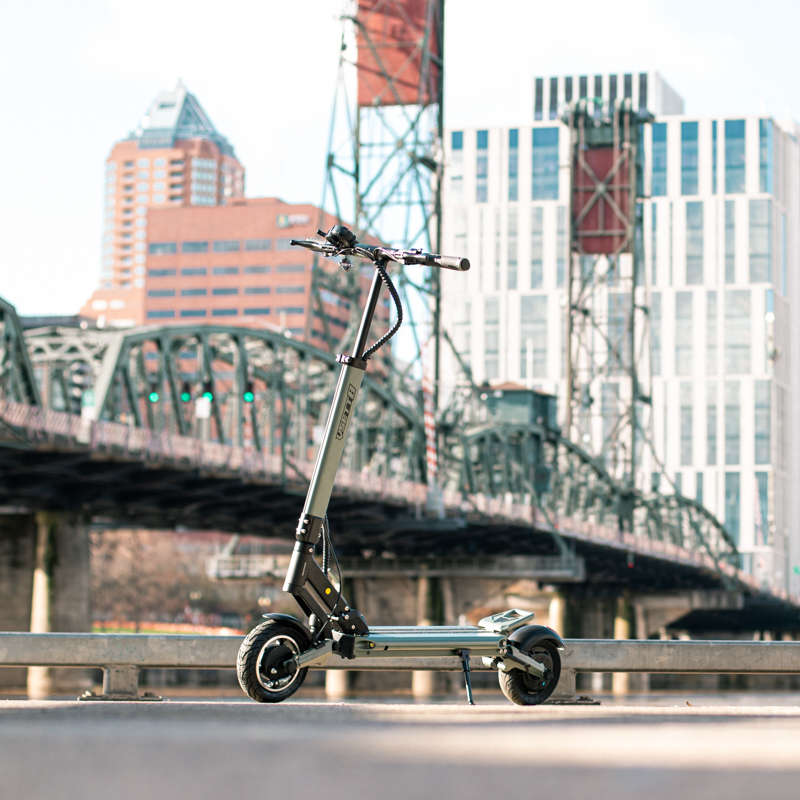 Here are the most cost-effective, practical, and light-weight scooters under $1,000.
Low operating costs compared to cars
This category of scooters is designed to get passengers from point A to point B without relying on buses, subways, or cabs. What's more, scooters are quite simple to maintain. Simply replace your brakes, tires, and battery to extend the life of your scooter. A scooter requires very less maintenance as compared to a car. There are no driver's licenses or insurance requirements; simply put on a helmet and ride.
When compared to autos, e-scooters can be relatively convenient and low-maintenance.
Don't need a driver's license.
No gas, simply charge your battery before riding
Easy to use, store, and charge
Lightweight, Portable, and Stowable!
For good reason, electric scooters are becoming more popular as a form of transportation. They're light and portable, so you can carry them with you everywhere you go. They're also cost-effective and environmentally friendly. The Inmotion S1 is a wonderful option if you're seeking for a functional and attractive electric scooter. The S1 is likely to turn heads everywhere you ride thanks to its elegant look and strong performance.
Technical Specs:
Power: 350W – 1000W
Speed: 10 – 28 MPH
Range: 10 – 59 miles
Weight: 20 – 60 lbs
Brakes: Mechanical and Disc
Battery: 36V – 48V

Price: $500 – $100
Pros:
Perfect for short commutes around town
Super lightweight for easy lifting into metro
Adequate battery life for local medium range commutes
Affordable and approachable price
Cons:
Heavier then $500 scooters
Lower cost materials and electronics
Good for long term usage
Stronger 30 MPH scooters are better for long term usage
Stronger drivetrains and longer ranges available on more expensive scooters
The Best Scooter Manufacturers in the $1,000 Scooter Range
SEGWAY Electric Scooters
Segway is the world's most popular personal transportation device. Segway was founded in 1999 by renowned inventor Dean Kamen with the goal of providing high-quality, safe, and dependable goods to its clients. Segway-Ninebot is a multinational company that specializes on intelligent short-distance transportation and service robots. The company's operations are global, with products sold in more than 80 countries and regions. Ninebot has a market capitalization of more than $1.5 billion dollars. Segway-Ninebot aspires to take users and the entire industry into the future with its world-renowned intellectual property.
INOKIM Electric Scooters
INOKIM Company aspires to make the world a little bit better. That's why, in 2009, a garage project named "MyWay" began developing environmentally friendly electric scooters for persons concerned about the environment. Nimrod Sapir Ricardo, the company's creator and a well-known Israeli industrial designer, sought to create a vehicle that would allow customers to live comfortably while saving time, money, and Mother Nature. His mission, he claims, is "to reduce car use in urban environments… and offer an alternative solution of personal light transportation for short distances."
Inmotion Technologies co.,LTD
Inmotion, based in Shenzhen, China, was formed in 2012 with the goal of becoming the global leader in self-balancing technology to improve commuting. Our team at Inmotion is dedicated to robotics and sensor-controlled vehicles research, development, testing, and promotion. Life should be interesting, engaging, and dynamic, according to the company's ethos. Inmotion is dedicated to bringing electric scooters and unicycles into every home and revolutionizing short-distance mobility. By constantly researching, inventing, and manufacturing, Inmotion's major goal is to create the most lightweight, ecologically friendly, portable personal electric vehicles conceivable.
EMOVE Electric Scooters
Voro Motors (EMOVE parent company) began as a retailer of personal electric scooters in Singapore. Voro quickly developed to become the leading luxury electric scooter brand by servicing one client at a time and pushing quality boundaries. Voro was forced to focus on other markets due to the Singapore government's ban on personal electric vehicles. Voro's goal is to make alternative transportation a mainstream means of transportation by making electric scooters cheap. Voro is a varied group of doers that are constantly reimagining the modern method of commuting.
E-Tow Electric Scooters
The E-TWOW – Electric Two Wheels brand is part of a larger international idea based in China, with the goal of ushering in a new age in urban mobility with our clever electric cars. The E-TWOW electric kick scooter is a convenient way to go around. It was created by a group of engineers with strong mechanical and electrical engineering backgrounds.
Gotrax Electric Scooters
GOTRAX is an American company headquartered in Texas. Tao Motors, a long-term partner, proudly manufactures Gotrax products, which are independently quality-controlled by a third party. Since 2017, GOTRAX has been committed to producing fun, affordable, and environmentally friendly electric ride-ables that push the frontiers of mobility. In just four years, Tao Motors has grown to become a prominent manufacturer of electric vehicles, having sold over 1,000,000 units since its inception. As a result of GOTRAX's expansion, Tao Motors' manufacture has moved from almost all gasoline-powered vehicles to largely electric-powered automobiles.
Hiboy Electric Scooters
Hiboy is owned by FREEMAN INVESTMENT HOLDING LIMITED, which was founded on the concept of bringing joy, color, style, and quality to daily commutes. Hiboy makes single-person electric scooters with an emphasis on quality, safety, and dependability at a reasonable price. With scooters sold in over 20 countries, Mark Liu and his skilled team are delighted to extend their vision of personal mobility to a global scale. Hiboy pledges to use the best design and environmentally safe materials available.
Levy Electric Scooters
With its custom-built electric scooters, Levy Electric is changing urban mobility. With headquarters in New York, Levy is one of the leading US-based companies designing lightweight electric vehicles. In addition to direct sales, Levy recently established a B2B platform that provides independent operators with a turnkey solution for creating their own rental fleets using Levy vehicles and software.
VSETT Electric Scooters
VSETT is a new brand created by China's Unicool/Titan electric vehicle company, which is best known for their Zero scooters. Their flagship models are the VSETT 8, 9, 10, and 11 electric scooters. VSETTs are a popular choice among electric scooter riders and distributors.
💪 Hi friends! We hope you find our content useful! Make sure to use our affiliate links, it helps support our site and keep the fresh content, apps, videos, and updates coming. Ride safe!

- Team VROOOMIN
⚡New: 2022 Best Electric Scooters
⚡New: 2022 Best Electric Unicycles
Editor's Note: VROOOMIN.COM reports the advertised speed and range from the manufacturer. The exact results will vary depending on the rider's weight, overall payload, road conditions, and charge level. Most PEVs will deliver at least 60-70 percent of the quoted range, if not more. The top speed and range will be decreased for heavier riders.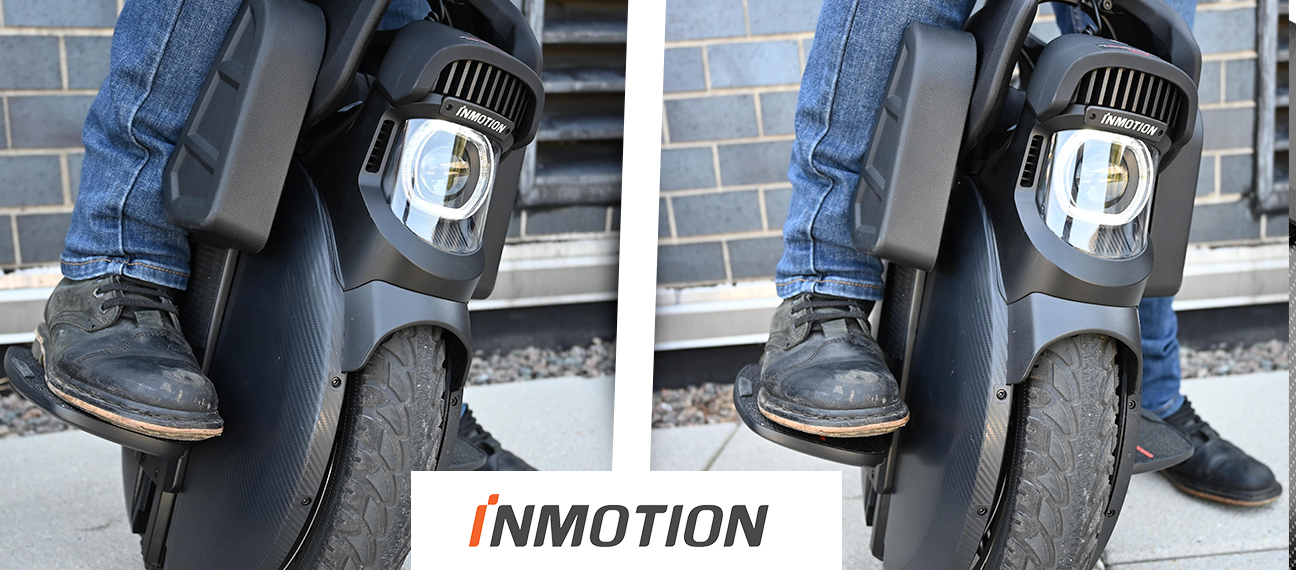 2022 Electric Scooters:
2022 Electric Unicycles:
Coupons & Deals:
Apollo Scooters: Get $50 USD worth of free accessories, upgrades, or spare parts with the purchase of a scooter. Code: VROOOMIN
REV Rides: Save $50 off Scooters and EUC's, Code: VROOOMIN
EVOLV Electric Scooters: Free Folding Lock (worth C$80) for every EVOLV model! Use Code: VROOOMIN-LOCK
To keep the site running and information flowing, Vrooomin.com participates in affiliate linking programs. We're also an Amazon Associate, which means we get paid for referring people to Amazon. Please support the channel by clicking on our links.