TurboAnt Coupon Codes, Black Friday and Cyber Monday Deals
Featured models from TurboAnt Electric Scooters
Electric scooters are a lot of fun, but they can also be expensive. The fall season has arrived, bringing with it the big end-of-year sales right before the holiday season, including TurboAnt electric scooters.
We all know that the electric scooter community loves the low-cost TurboAnt electric scooters, but some people may need assistance to afford one at full retail price.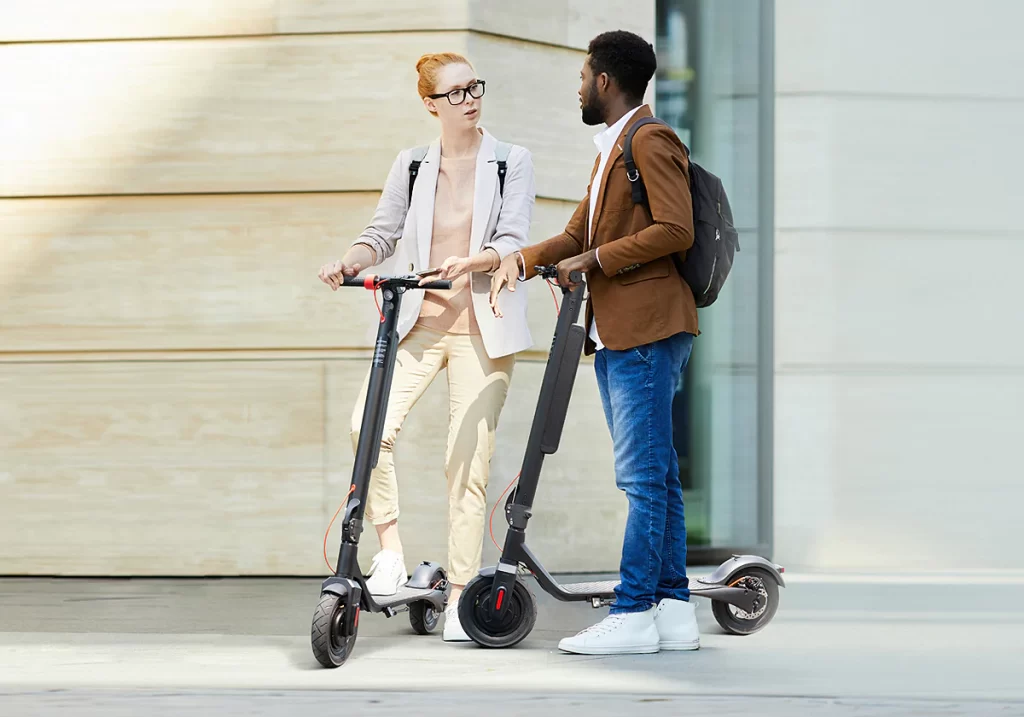 TurboAnt Black Friday Deals
The TurboAnt V8, X7, and M10 are excellent value scooters, but these electric scooter models may be out of reach for the time being.
This year, we're keeping track of all of TurboAnt's best deals for the biggest shopping week of the year. TurboAnt's Black Friday sale has officially begun as of this writing. You can currently save $230 off their Black Friday bundle.
TurboAnt Cyber Monday
This is an incredible deal; check out TurboAnt's promotion page to see all the sales. You could also participate in their scooter-giving game, in which riders can receive a free scooter and gift cards for their next purchase. You'll be entered to win some fun prizes if you spin the button.
About TurboAnt
Our name is TurboAnt. We are as quick as an ant and have more power than a turbocharger! At TurboAnt, we work hard to make your life easier and better. We sell lightweight electric scooters, sleek city bikes, and powerful all-terrain fat-tire bikes, which make your daily commute, leisure activities, and exciting outdoor adventures fun, cheap, and good for the environment. Why? Because they have the latest styles, the best performance and quality, the best service, and reasonable prices.
Disclaimer: The information presented in this article is derived from extensive research, user reviews, and publicly available information. Our aim is to provide accurate and up-to-date content; however, it is crucial to understand that the opinions expressed are based on the information available at the time of writing. We strongly encourage readers to conduct their own thorough research and carefully evaluate their individual needs before making any purchasing decisions.
eWheels 2023 Summer Deals and New Launches are here!!!
Cheap, reliable, and powerful! TurboAnt Electric Scooters 2023 Sale!
Hi guys! This post may contain affiliate links, sponsored content, and advertisements. We get a small commission for covering topics that interest us (helps us keep the doors open). For more information, please see our privacy policy and disclaimer. Ride safe yall!
2023 Electric Unicycles:
Coupons & Deals:
Apollo Scooters: Get $50 USD worth of free accessories, upgrades, or spare parts with the purchase of a scooter. Code: VROOOMIN
REV Rides: Save $50 off Scooters and EUC's, Code: VROOOMIN
EVOLV Electric Scooters: Free Folding Lock (worth C$80) for every EVOLV model! Use Code: VROOOMIN-LOCK
To keep the site running and information flowing, Vrooomin.com participates in affiliate linking programs. We're also an Amazon Associate, which means we get paid for referring people to Amazon. Please support the channel by clicking on our links.