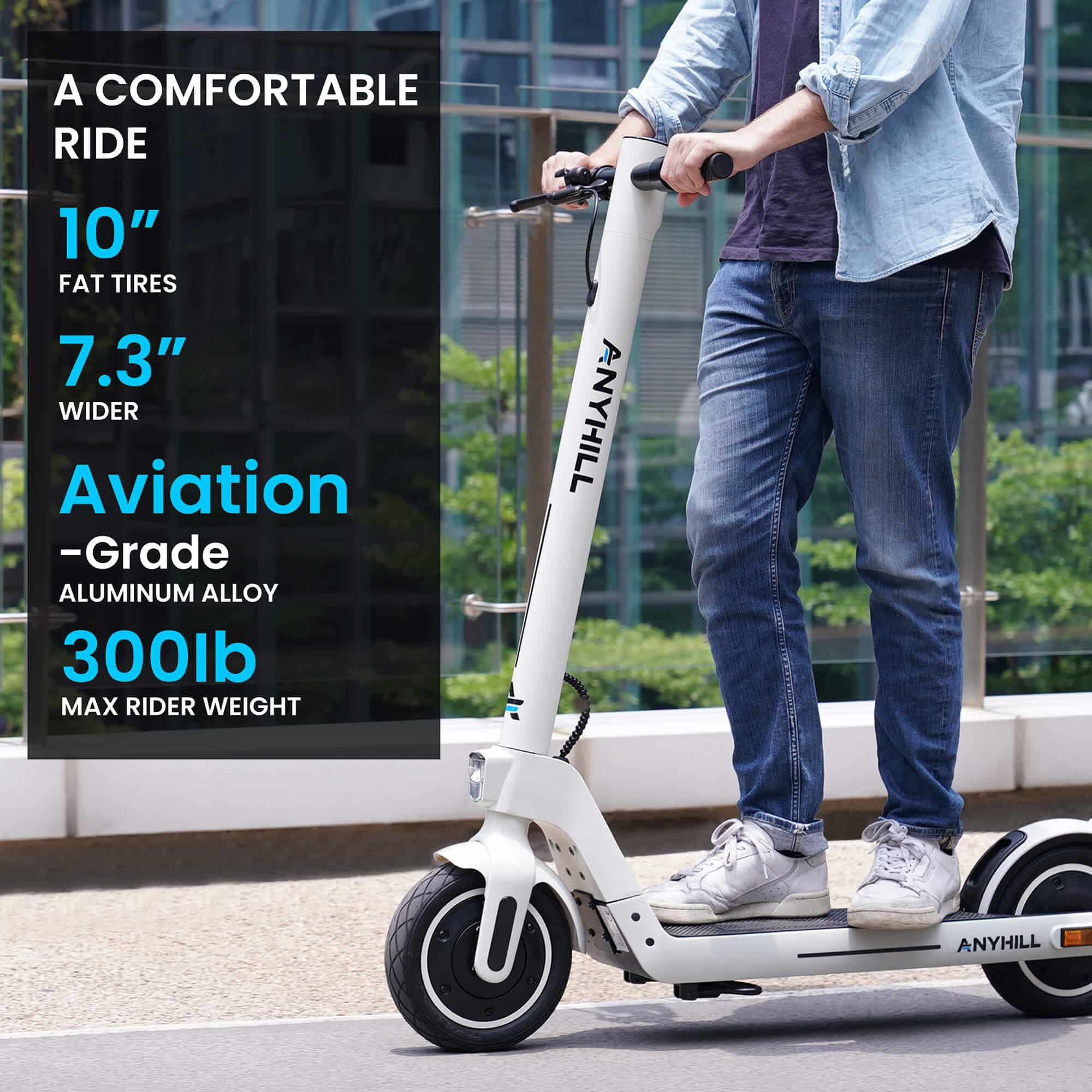 Anyhill UM-2 Budget Electric Scooter – $899
Save $50 with Coupon Code ANYHILL50
Do you want a fun, quick, and safe way to get to work or run errands? The Anyhill UM-2 electric scooter is intended for adults who want to have fun while saving money on their commute to work. The UM-2 has a 750W motor, a top speed of 19 MPH, and a sleek and powerful chassis that can carry riders weighing up to 300 lbs.
Fun, fast, and powerful
This scooter is powerful, stylish, and highly stable. Wherever you are, this scooter is ready for action. Did we mention the UM-2 has a maximum range of 28 miles? That's a lot of power, speed, and range, courtesy of its high-quality LG battery packs.
750 W Avg. Motor
Detachable LG battery cells
300 lbs ( Heavier Riders)
Regenerative Braking System
Folding Mechanism
Center Stand
24-28 Mile Range
19 Mph Top Speed
K-mark headlight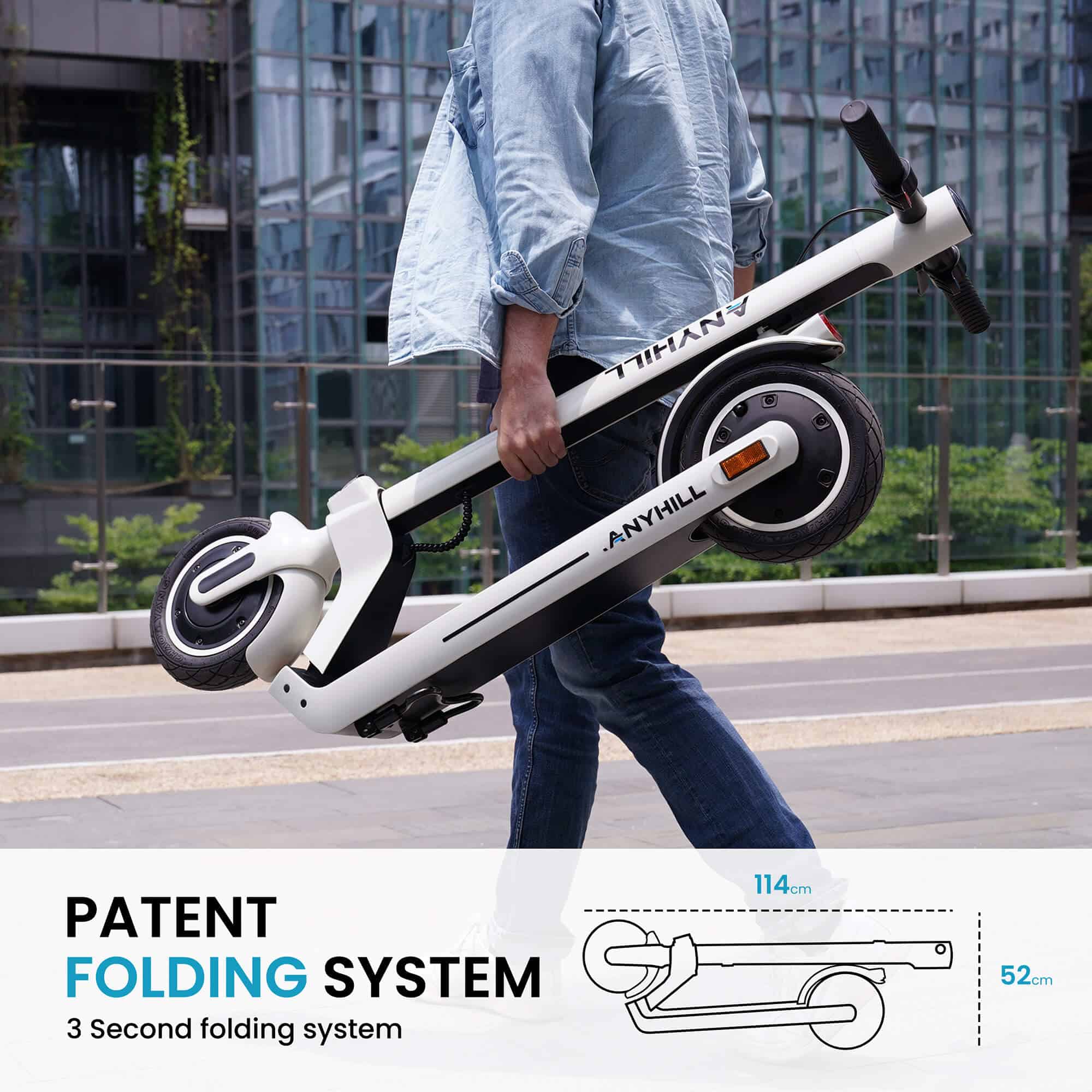 The UM-2 is very stable and comfortable to ride.
This electric scooter folds up in under 3 seconds, making transportation simple and easy. You can take it on public transportation, load it into the back of your car, and drive it wherever you want, whenever you want.
A detachable LG Lithium-ion battery cell with fast-charge technology powers the ANYHILL UM-2.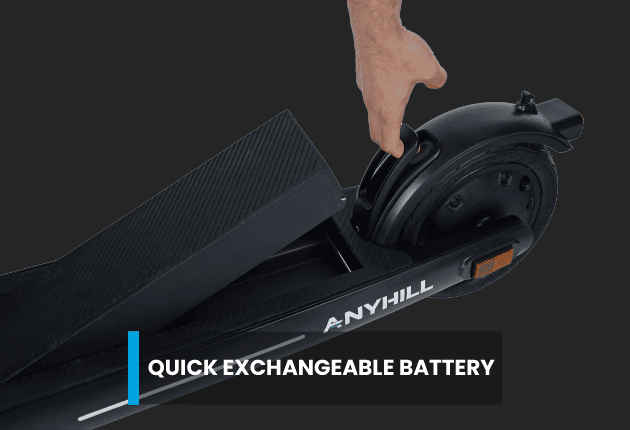 No need to worry about leaving your battery out for looters; charge it wherever you go. The UM-2 scooter has an impressive 28-mile range extending to 50 miles with its 5-pound replacement battery. It's incredible how far this scooter can travel with an extra battery pack. Never again will you be stranded!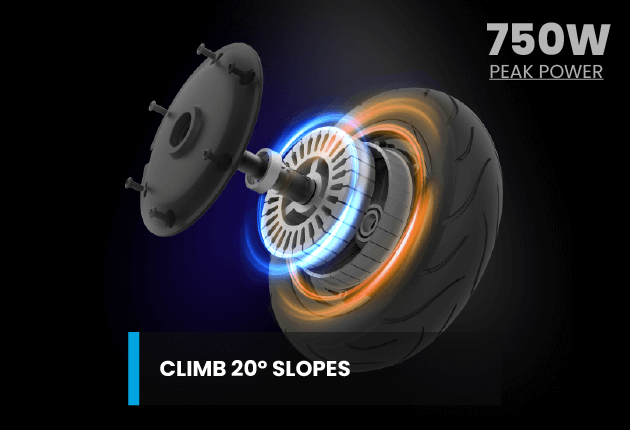 The UM-2 is a powerhouse
This scooter is powerful, but don't just take our word for it. The drivetrain features a powerful 750W motor with rear-wheel drive that can attain a top speed of 19 MPH, a range of 28 miles, a maximum climbing angle of 20%, and a load of 265-300 lbs.
Are you astounded? Wherever you go, in any city or suburb, you can ride with confidence. Additionally, there are three-speed settings and a cruise-control feature for complete control in any situation:
Eco – 9 MPH (15km/h)
Normal – 14 MPH (23km/h)
Speed – 19 MPH (31km/h)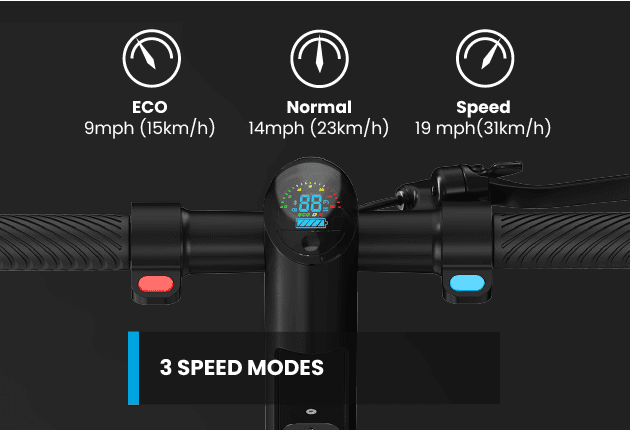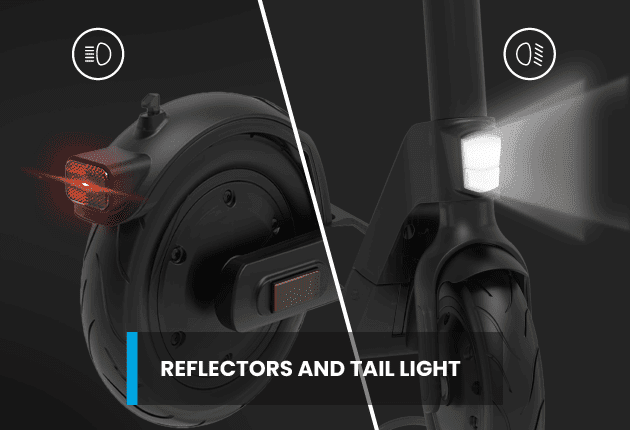 Safety
The UM-2 is packed with safety features, including an integrated high-brightness anti-glare LED headlight that will increase your nighttime visibility. Up to 35 feet of lighting range complies with K-MARK requirements for day or night riding safety.
When you brake, the regenerative braking system gathers charge and distributes it to the batteries. When you slow down your scooter, your battery gets a little more charge.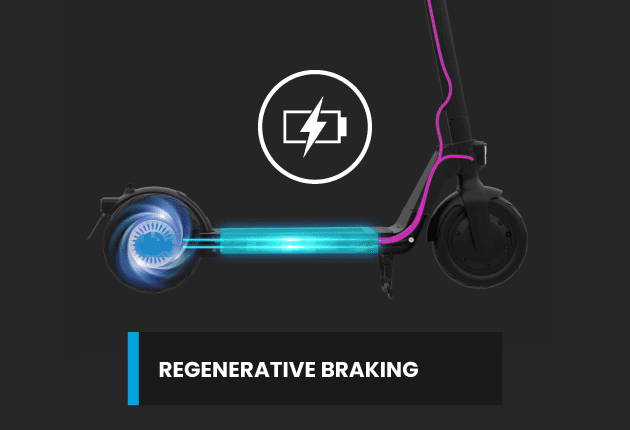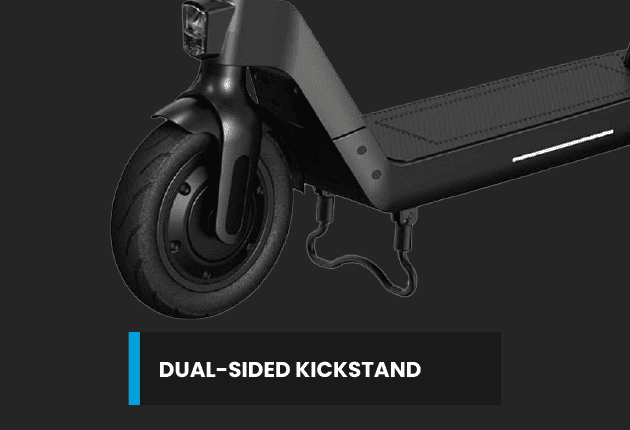 Mobile App
With its dual-sided kickstand, you can easily park your UM-2 scooter on nearly any surface, and you won't have to worry about balancing your electric scooter when parked. It's never been easier to find parking anywhere!
The App, when connected to your phone, allows you to monitor speed and battery life and lock and unlock your e-scooter. Controlling and monitoring your scooter from anywhere with your smartphone is now easier than ever.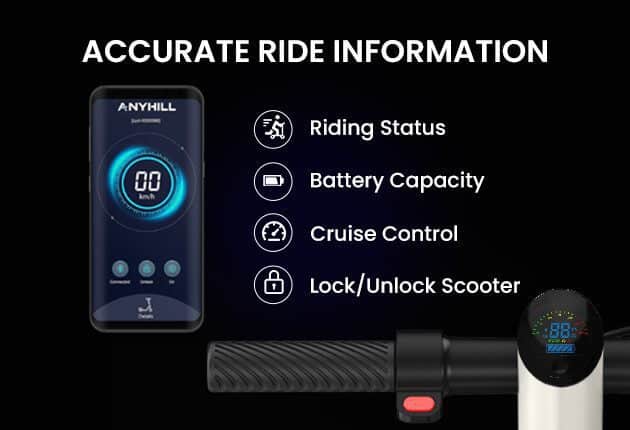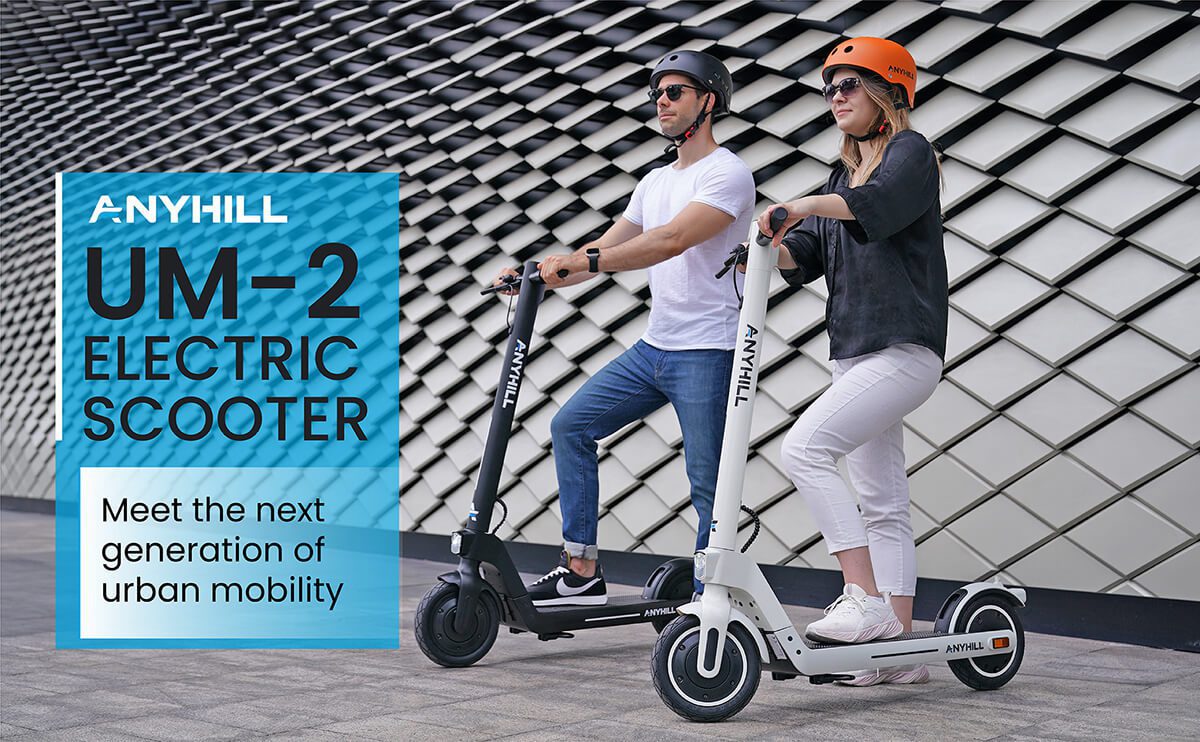 AnyHill is passionate about its products and customers. Our goal is to be the most customer-centric brand in the electric scooter market. AnyHill is highly focused on providing customers with the ideal electric transportation solution worldwide.
Anyhill was started by a group of cool and creative people who liked the freedom of electric scooters and didn't want to drive cars everywhere.
We believe that scooters are a more enjoyable, environmentally friendly, and free way to get around. Over the past few decades, there has been no real progress in how humans get around, and countless Americans are stuck in a carbon-depleting steel box every day and night, requiring a car no matter where they go.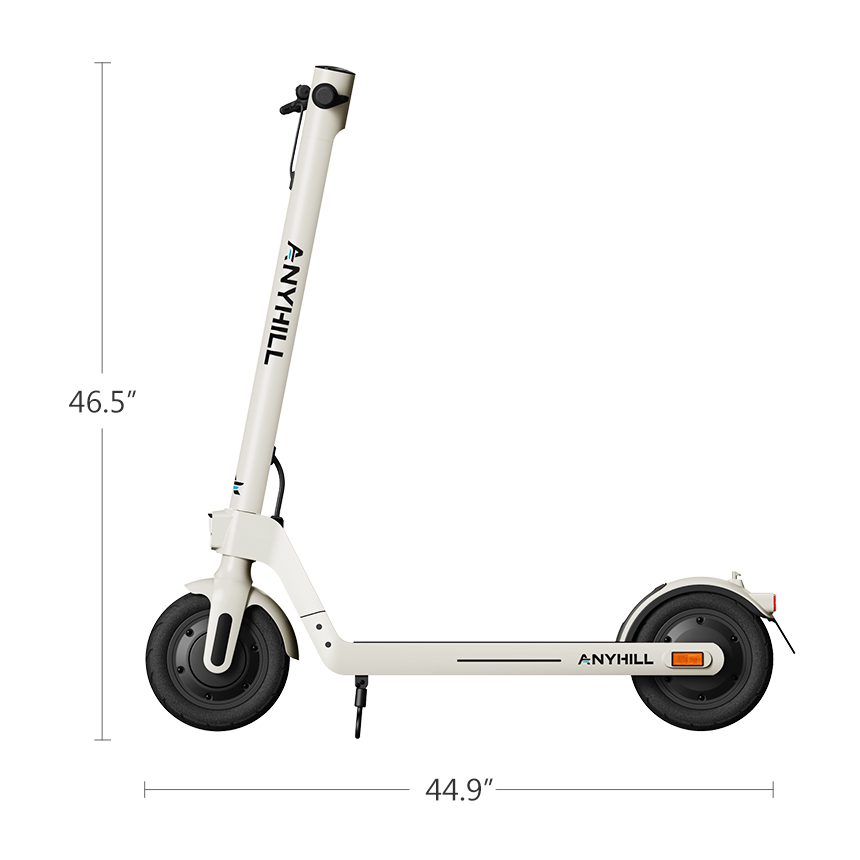 We've had enough of this clunky and exclusive option. Until scooters came along, this new, easy way to get around ultimately won us over and brought people from all over the world together to form Anyhill.
Anyhill has always pursued the concept of environmental protection, entertainment, and innovative mobility. We are committed to bringing you the most reliable and cost-effective electric mobility products so more people can experience this irreplaceable driving feeling.
We sincerely hope that you will enjoy the new generation of scooters, and if you have any questions, please contact us for more information.
AnyHill was started in 2021 by a group of skilled engineers and industrial designers who were passionate about their work. Our team is focused on the user's experience and is made up of people from all over the world. We use very advanced technologies to make sure that our electric scooters stand out from the crowd.
For example, we have fast-folding mechanism technology, 3-speed speed adjustment technology, powerful electronic brake technology, and so on. Our customer service team and professional engineers are ready to answer your questions anytime.
Most importantly, we think every high-performance scooter we sell will make your life more fun thanks to strict quality control and quality checks before shipping.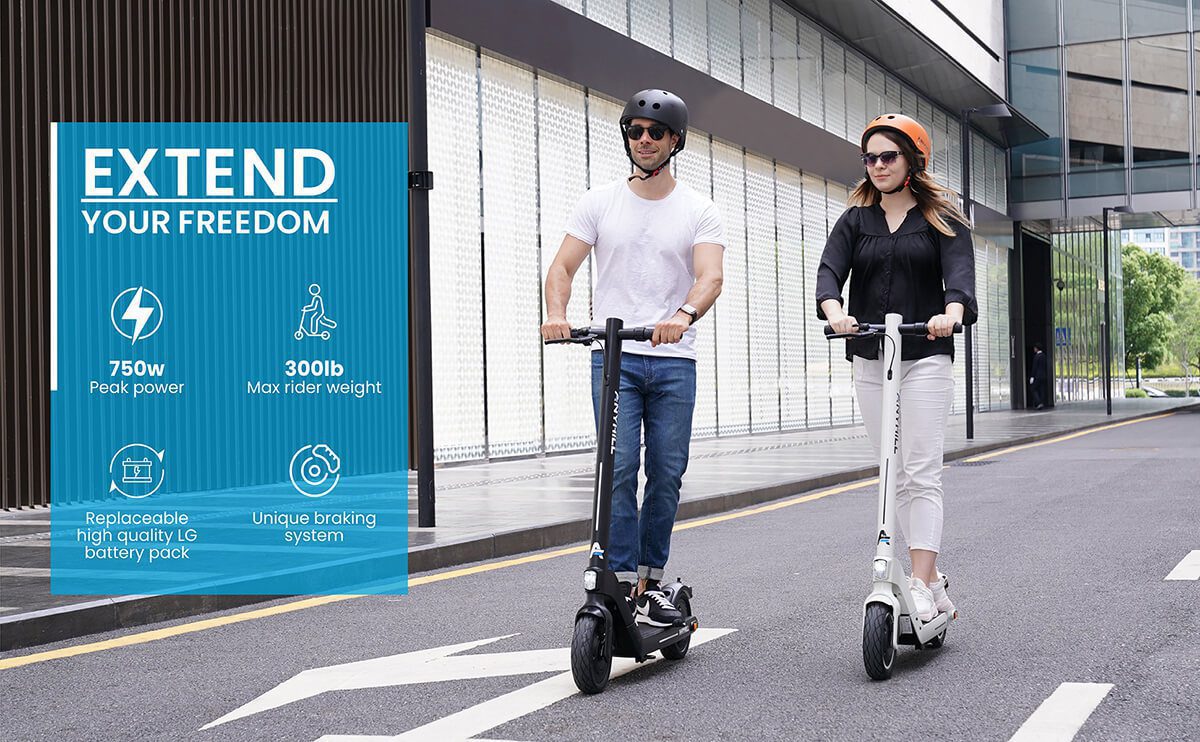 Technical Specifications
Color
White, Black
Motor
750W(Rated Power 450W)
Battery
36V/10Ah LG Lithium-ion battery cells
Brake
Electric Brake + Drum Brake
Max Range
Approx 24-28 miles
Top Speed
19 mph (31km/h)
Speed Mode
Speed Mode 1: maximum speed 9 mph (15km/h)
Speed Mode 2: maximum speed 14 mph (23km/h)
Speed Mode 3: maximum speed 19 mph (31km/h)
Max Load
Max. 300 lbs/Recommended 265 lbs
Climbing Angle
20%
Tire
10″ pneumatic tire
Frame Material
6000 Aluminum Alloy
Lighting
K-MARK (StVZO) Approved Lights + Reflectors + Rear Brake Light
Item Weight
44 lbs (20kg)
Charging Time
4-5h
Anyhill UM-2 Electric Scooter – technical specs
Disclaimer: The information presented in this article is derived from extensive research, user reviews, and publicly available information. Our aim is to provide accurate and up-to-date content; however, it is crucial to understand that the opinions expressed are based on the information available at the time of writing. We strongly encourage readers to conduct their own thorough research and carefully evaluate their individual needs before making any purchasing decisions.
eWheels 2023 Summer Deals and New Launches are here!!!
Cheap, reliable, and powerful! TurboAnt Electric Scooters 2023 Sale!
Hi guys! This post may contain affiliate links, sponsored content, and advertisements. We get a small commission for covering topics that interest us (helps us keep the doors open). For more information, please see our privacy policy and disclaimer. Ride safe yall!
2023 Electric Unicycles:
Coupons & Deals:
Apollo Scooters: Get $50 USD worth of free accessories, upgrades, or spare parts with the purchase of a scooter. Code: VROOOMIN
REV Rides: Save $50 off Scooters and EUC's, Code: VROOOMIN
EVOLV Electric Scooters: Free Folding Lock (worth C$80) for every EVOLV model! Use Code: VROOOMIN-LOCK
To keep the site running and information flowing, Vrooomin.com participates in affiliate linking programs. We're also an Amazon Associate, which means we get paid for referring people to Amazon. Please support the channel by clicking on our links.