The Powerhouse $3,499 VSETT 11+ 42AH electric scooter
Extreme Performance at your fingertips
One of the most cutting-edge high-performance electric scooters is the VSETT 11+ (New Grey & Black variant), which boasts an incredible range of up to 60 miles and speeds of over 50 MPH!
Members of the electric scooter community are raving about the VSETT's massive range and torque. The VSETT 11+ has a massive 60V, 42Ah Li-ion battery, allowing it to travel up to 60 miles in single-motor mode.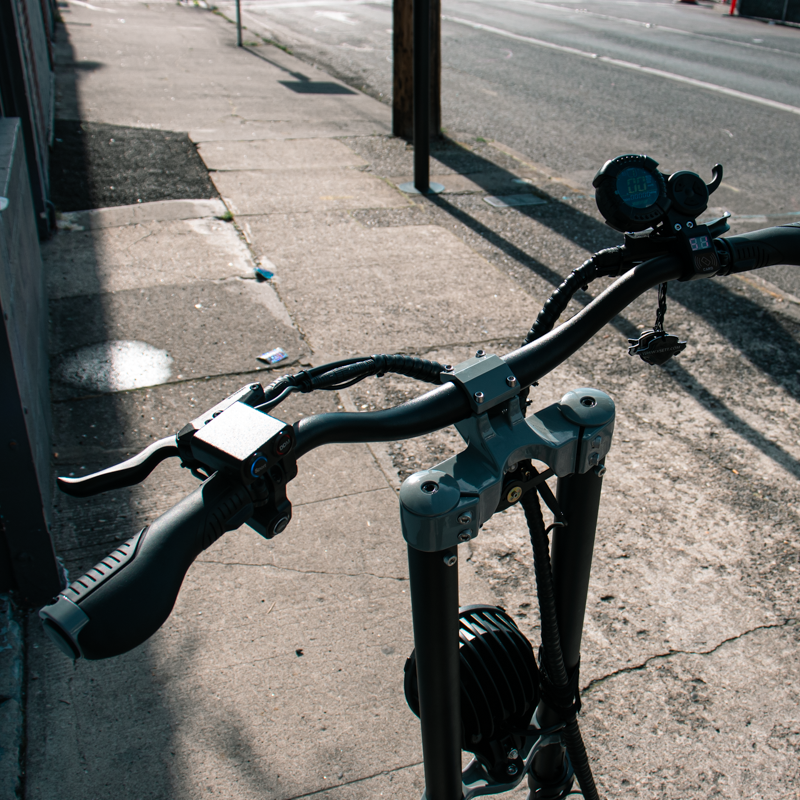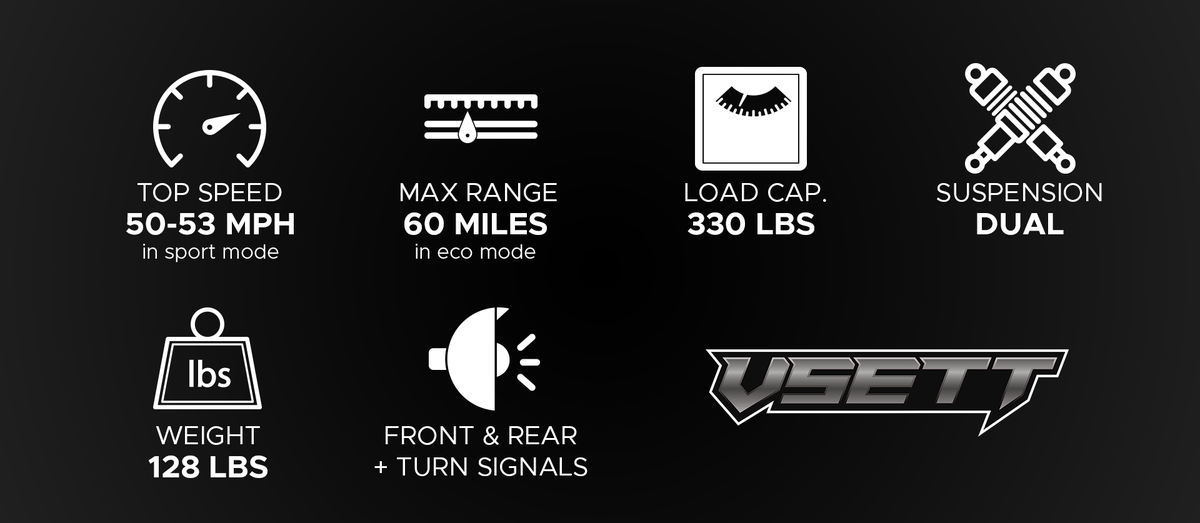 +50 MPH Electric Scooter
Heavy-weight 128 lbs powerhouse with hydraulic suspension
The brand-new VSETT Control Throttle Screen has numerous valuable functions. Adjust your ride to your liking with the help of the control panel.
The NFC Key Lock Immobilizer in your VSETT will prevent any unauthorized person from starting your vehicle, protecting it from theft.
Top speed: +50 MPH
Range: 60 miles
Weight: 128 lbs
Brakes: hydraulic
Price: $3,499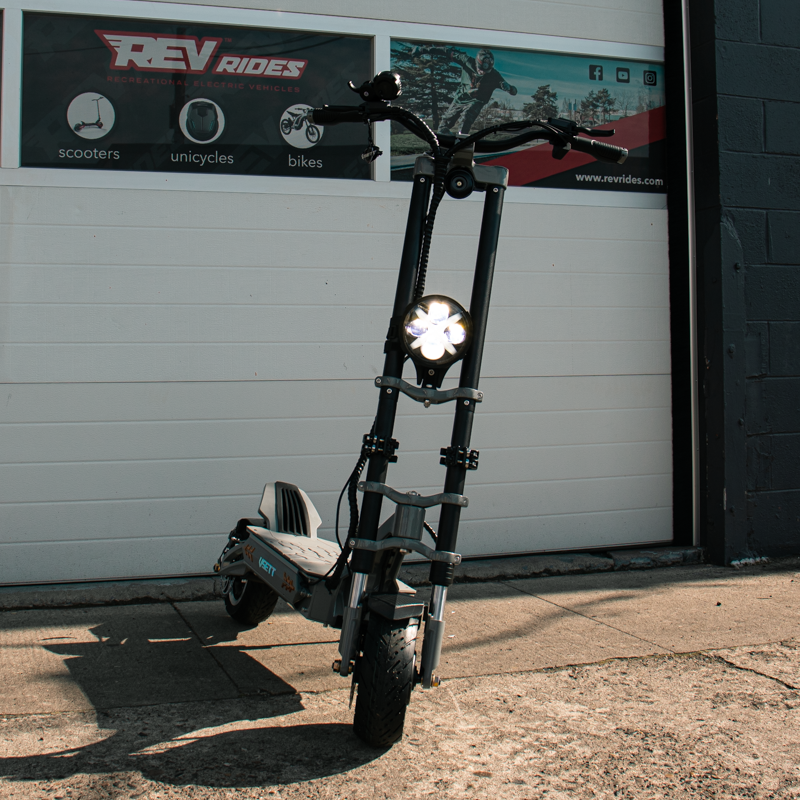 60V 42AH Battery Pack
8-16 hours to fully charge
With a press of the DDM button, you can go from battery-saving Eco mode to slaying the pavement in Sport mode. And if you need a boost, the Turbo Boost will give you one. That new 42AH monster is unstoppable.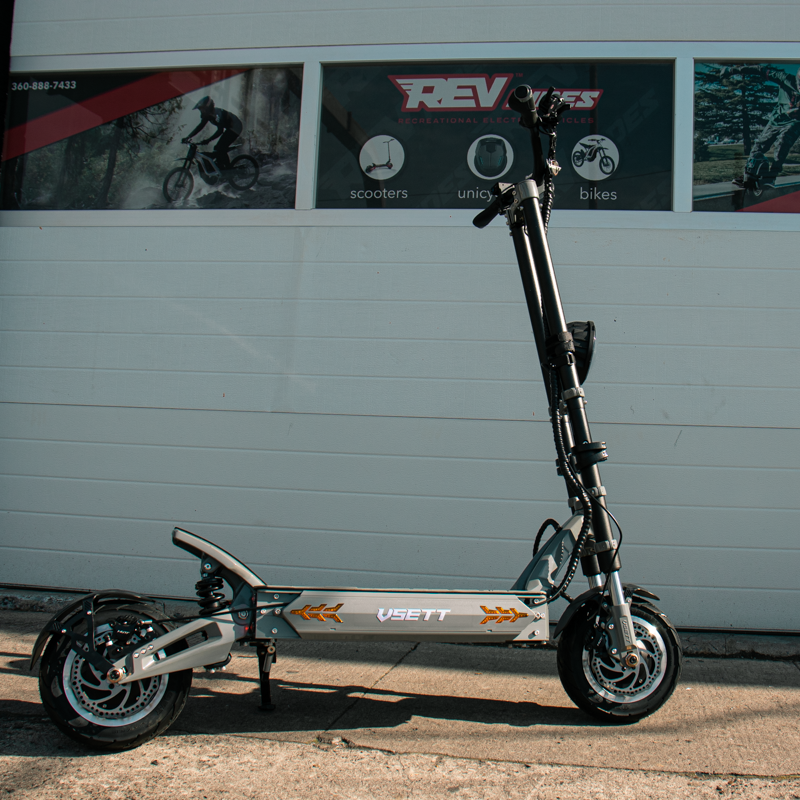 Ready for action
Now shipping! Supports riders up to 330 lbs!
As far as scooters go, this bad boy has it all. The VSETT 11+ flaunts an aggressive design with flashing brake lights, integrated turn signal lights, a bright headlight, and a colorful RGB logo on the deck side.
Do you have your protective gear on, including your helmet and gloves? Then let's rock it.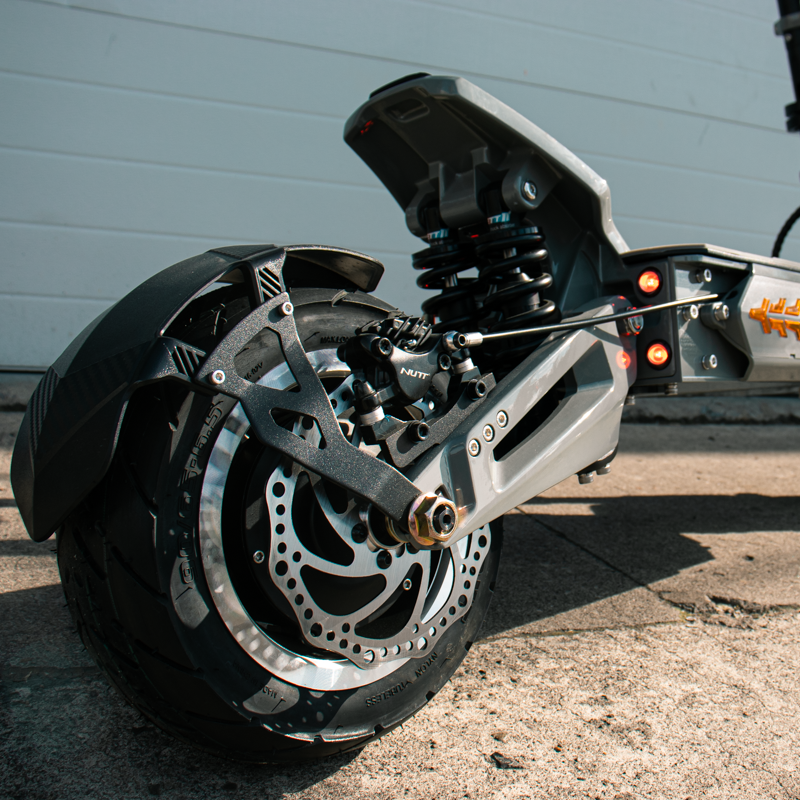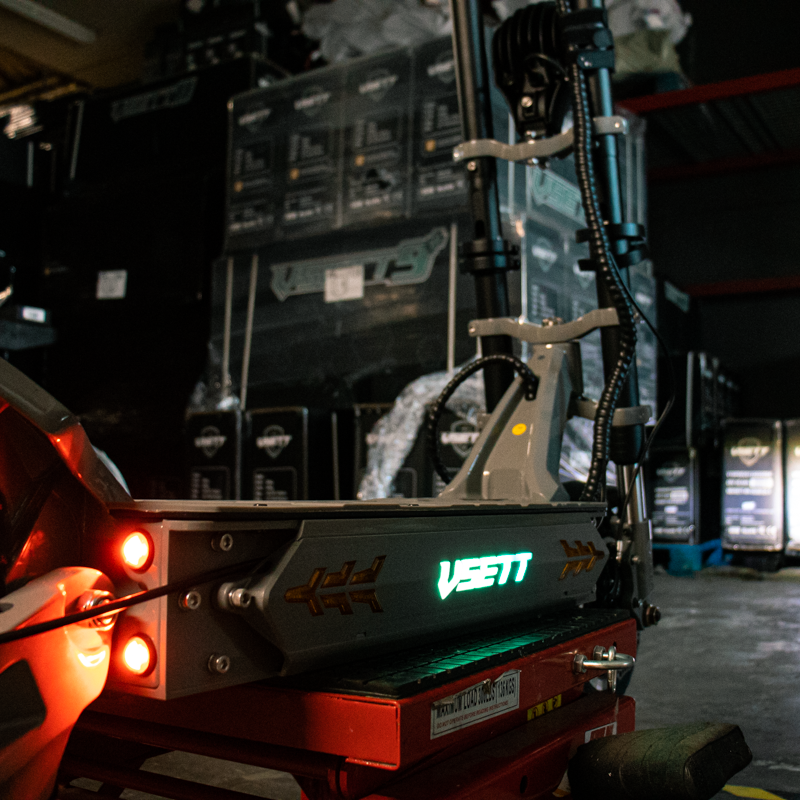 VSETT 8
VSETT 10+
VSETT 11+
Battery Options
9+: 15.6Ah
9+: 19.2Ah (LG)
9+R: 21.0Ah (LG)
10+: 20.8Ah
10+: 25.6Ah(LG)
10+R: 28.0Ah(LG)
VSETT 11+: 31.2Ah
VSETT 11+ Super: 31.2Ah
VSETT 11+: 42Ah
Tire Size
8.5 x 3 inch tires
10 x 3 inch tires
11 x 4 inch tires
Tires
Front and rear pneumatic tires
Front and rear pneumatic tires
Front and rear pneumatic tires
Brakes
Front and rear disc brakes
Front and rear hydraulic brakes
Front and rear hydraulic brakes
Max Range*
15.6Ah: 21-36 Miles
19.2Ah: 26-44 Miles
21.0Ah: 29-48 Miles
20.8Ah: 30-52 Miles
25.6Ah: 36-64 Miles
28.0Ah: 40-70 Miles
VSETT 11+: 50 Miles
VSETT 11+ Super: 60 Miles
VSETT 11+ 42Ah: 60 Miles
Top Speed (Limited)
20 MPH – Class 2 eBike
(30-33 MPH Off-Road)
20 MPH – Class 2 eBike
(Off-Road: Dual Mode: 40-44 MPH Sport Mode: 46-50 MPH)
20 MPH – Class 2 eBike
(Off-Road: 11+: Dual Mode: 44-47 MPH, Sport Mode: 50-53 MPH
11+ Super: Dual Mode: 60 MPH, Sport Mode: 65 MPH)
Weight
55lbs
79lbs
128lbs
Charging Times
5.5-11 / 6.5-13 / 7-14 Hours
5-10 / 6-12 / 7-14 Hours
11+: 8-16 Hours
11+ Super: 21+ Hours (10.5 w/ dual charger)
Suspension
(Polyurethane + Spring suspension)×2
Front spring suspension + rear hydraulic suspension
Front hydraulic suspension*1 + rear hydraulic suspension×2
Lights
Front spotlight + Rear brake light+Front and rear turn signals
Front spotlight + Rear brake light + Front and rear turn signals
Dual LED headlight & taillight + brake light + Front and Rear turn signal
Loading Capacity
265lbs
285lbs
330lbs
Controller
48V 23A X 2
60V (30-35A ) x 2
11+: 60V (40-45A) x 2
11+ Super: 72v (43-51A) x 2
Motor Power
48V 650W X 2
60V 1400W X 2
11+: 60V 1500W x 2
11+ Super: 60V 2000W x 2
Box Dimension
127*26*53.8cm
134.5*28.5*58.8cm
150*49.5*76.2cm
VSETT 11+ 42AH Electric Scooter – specs
REV Rides
At REV Rides, you will find all the PEV parts and accessories for your electric scooters, bicycles, and unicycles. We don't just take away the inconvenience of public transport and the expense of rising gas prices from you, but we also give you peace of mind that your recreational electric vehicle will continue to be reliable every time you start it up for travel.
Getting to know our customers and building relationships with them is essential to us. Part of our promise to you is to always have the electric vehicle you want in stock and the features it needs to be upgraded and kept in good shape.
From King Song and Cycleboard to VSETT and Ninebot by Segway, we have the personal electric vehicle you've dreamed of in stock!
Best Electric Scooters:
Disclaimer: The information presented in this article is derived from extensive research, user reviews, and publicly available information. Our aim is to provide accurate and up-to-date content; however, it is crucial to understand that the opinions expressed are based on the information available at the time of writing. We strongly encourage readers to conduct their own thorough research and carefully evaluate their individual needs before making any purchasing decisions.
eWheels 2023 Summer Deals and New Launches are here!!!
Cheap, reliable, and powerful! TurboAnt Electric Scooters 2023 Sale!
Hi guys! This post may contain affiliate links, sponsored content, and advertisements. We get a small commission for covering topics that interest us (helps us keep the doors open). For more information, please see our privacy policy and disclaimer. Ride safe yall!
2023 Electric Unicycles:
Coupons & Deals:
Apollo Scooters: Get $50 USD worth of free accessories, upgrades, or spare parts with the purchase of a scooter. Code: VROOOMIN
REV Rides: Save $50 off Scooters and EUC's, Code: VROOOMIN
EVOLV Electric Scooters: Free Folding Lock (worth C$80) for every EVOLV model! Use Code: VROOOMIN-LOCK
To keep the site running and information flowing, Vrooomin.com participates in affiliate linking programs. We're also an Amazon Associate, which means we get paid for referring people to Amazon. Please support the channel by clicking on our links.