For a limited time, REV Rides is offering free accessories with the purchase of a VSETT electric scooter and a discount off the Begode EXN
Are you looking for a good deal? Rev Rides is still running a limited-time flash sale on their electric scooter collection. If you purchase VSETT 10+ R, you will receive a free steering damper as well as a reflective pouch. If you purchase VSETT 8 (15.6AH), you will receive a free charger and reflective pouch. Looking to ride an EUC? The Begode EXN is now on sale at Rev Rides.
REV Rides Coupon Code
Save $50 off Scooters and EUCs, Use Code: VROOOMIN
Begode EX.N High Speed Sale (Save $300)
We recently dropped over $300 off the price of the EX.N High Speed. We have them in stock and are shipping them the same day! Building on the success of the Gotway MSX series, the EX.N (EXN) packs all of the high-speed power and compact size of its ancestor, but it also has a range that is increased by fifty percent, allowing it to travel further. Because the EX.N's battery has a capacity of 2700Wh, it can now travel at higher speeds for longer periods without running out of power.
Performance
Top Speed: ~45 MPH
No-Load Speed: 65 MPH
Cruising Range: 100 -140 Miles
Max Climb: 25 Degrees
Max Load: 290 LBS
Motor Type: Hollow Motor
Motor Power: 2800W
Battery Power: 2700 Wh / 100V
This makes it impossible to get stuck on the road. It rides so much better thanks to the improved hollow core motor design, which has been shown to be more reliable than earlier iterations. It also eliminates issues that were caused by mounting axles with a small diameter, which caused those issues. This wheel is unlike any other because it gives you a feeling of power that never stops. Adrenaline junkies all over the world will love it. This wheel is ideal for any longer or shorter commute at a faster pace.
Race N' Ride
A few people from our sponsored team and crew will be at Race 'N Ride at the Apple Valley Speedway on November 19th. We'd love to see everyone there! If you see a REV Rides Jersey, come to say whats up!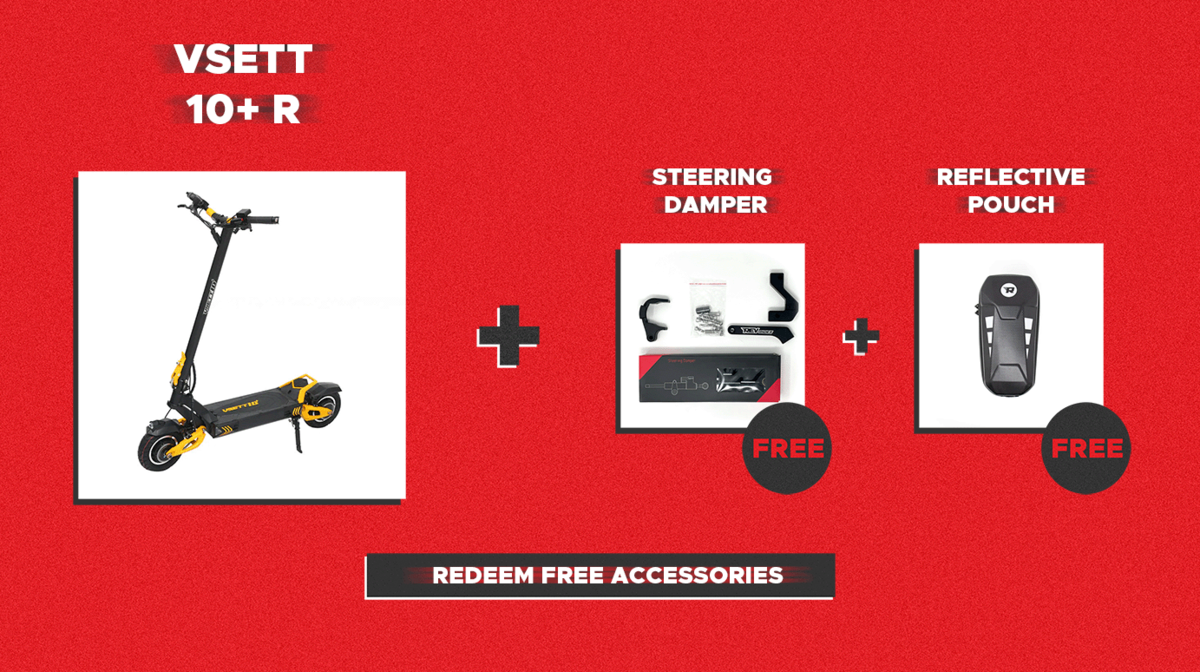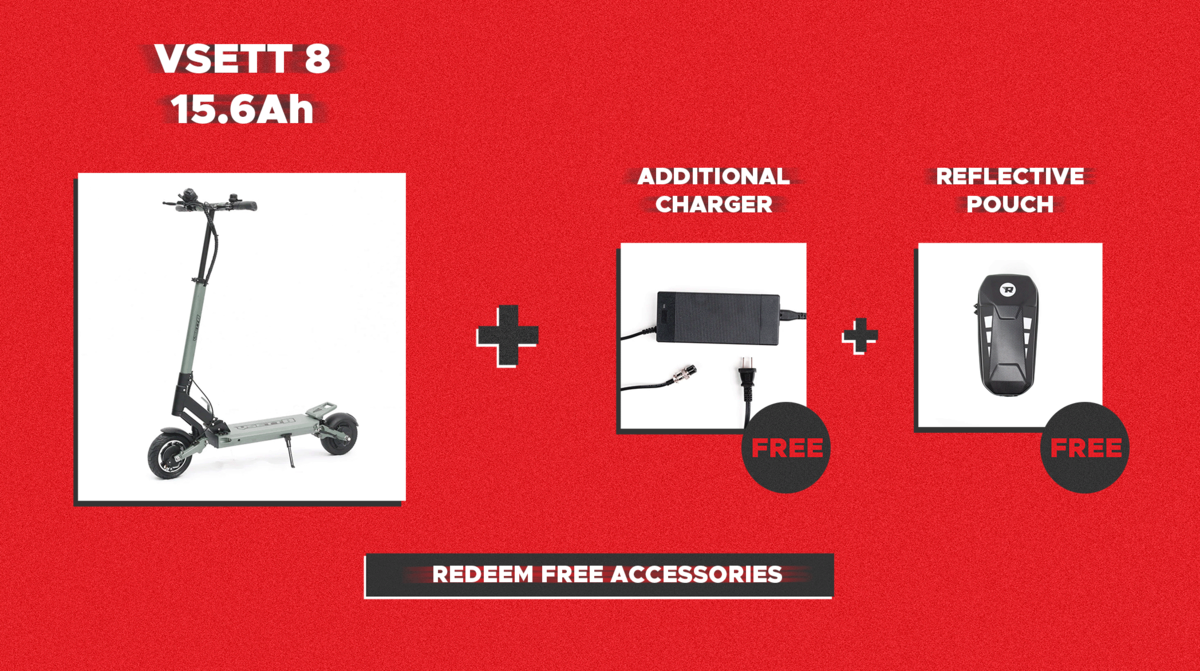 VSETT is on Sale!
When you purchase a VSETT 10+ (20,8AH), you will receive a free sticker, inner tube, and reflexive pouch. You will also get a free sticker, inner tube, and reflective pouch when you buy VSETT 10+. VSETT electric scooters are among the best value scooters on the market; order yours today.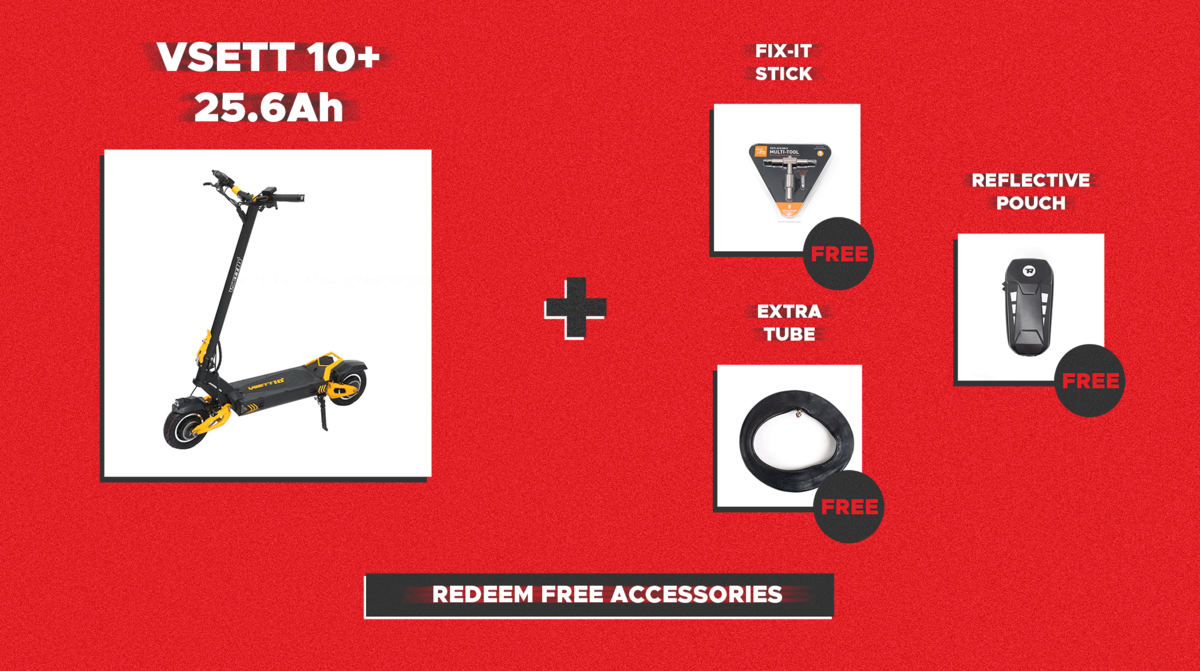 VSETT Electric Scooter Deals
If you ask us, either of the VSETT models is an excellent choice for your daily commute. This fall, there are a ton of electric scooter deals and sales, so make sure to check out Rev Rides before making your next electric scooter purchase.
We're also on the lookout for the best deals on cheap and high-performance electric scooters. Check out vrooomin.com for the most recent deals, and ride safely!
REV Rides
At REV Rides, you will find all the PEV parts and accessories for your electric scooters, bicycles, and unicycles. We don't just take away the inconvenience of public transport and the expense of rising gas prices from you, but we also give you peace of mind that your recreational electric vehicle will continue to be reliable every time you start it up for travel.
Getting to know our customers and building relationships with them is essential to us. Part of our promise to you is to always have the electric vehicle you want in stock, as well as the parts it needs to be upgraded and kept in good shape.
From King Song and Cycleboard to VSETT and Ninebot by Segway, we have the personal electric vehicle you've dreamed of in stock!
Best Electric Scooters:
Disclaimer: The information presented in this article is derived from extensive research, user reviews, and publicly available information. Our aim is to provide accurate and up-to-date content; however, it is crucial to understand that the opinions expressed are based on the information available at the time of writing. We strongly encourage readers to conduct their own thorough research and carefully evaluate their individual needs before making any purchasing decisions.
eWheels 2023 Summer Deals and New Launches are here!!!
Cheap, reliable, and powerful! TurboAnt Electric Scooters 2023 Sale!
Hi guys! This post may contain affiliate links, sponsored content, and advertisements. We get a small commission for covering topics that interest us (helps us keep the doors open). For more information, please see our privacy policy and disclaimer. Ride safe yall!
2023 Electric Unicycles:
Coupons & Deals:
Apollo Scooters: Get $50 USD worth of free accessories, upgrades, or spare parts with the purchase of a scooter. Code: VROOOMIN
REV Rides: Save $50 off Scooters and EUC's, Code: VROOOMIN
EVOLV Electric Scooters: Free Folding Lock (worth C$80) for every EVOLV model! Use Code: VROOOMIN-LOCK
To keep the site running and information flowing, Vrooomin.com participates in affiliate linking programs. We're also an Amazon Associate, which means we get paid for referring people to Amazon. Please support the channel by clicking on our links.