Mention Code "VROOOMIN" for possible discounts to your dealer!
Coupon Codes & Deals:
eWheels Spring Sale on electric scooters and electric unicycles
Save $50 off Kaabo and EMOVE electric scooters with Code: VROOOMIN
Save $50 off VSETT, Begode, King Song, Segway with Code: VROOOMIN
Get $50 worth of accessories at Apollo scooters with Code: VROOOMIN

Kaabo teases their latest 2021 offerings and releases screw diagrams
Kaabo Electric Scooters has been busy in the lab
Kaabo has a couple more releases under its sleeve to keep riders on the edge of their seats as the 2021 riding season draws closer. Kaabo provides a sneak glimpse at their latest models and building plans with their recent batch of Facebook posts.
Save $50 off Kaabo Electric Scooters with Code VROOOMIN
Here's a sneak peek of production behind the scenes.
Kaabo has also releases structural and screw diagrams for easy maintenance.
The most recent diagrams for the Wolf Warrior King, Wolf Warrior X, Mantis 10, and Skywalker 8 may be seen here.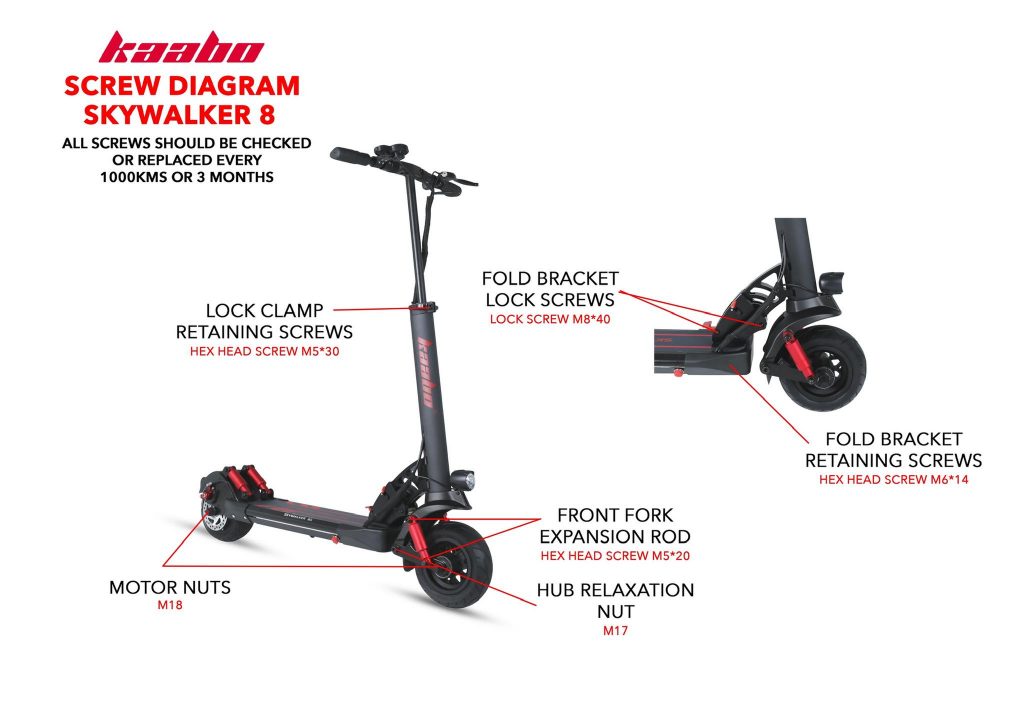 Looking to Compare the Latest Electric Scooters?
Check out the Electric Scooter Database and Comparison Chart below:
You May Also Like
eWheels 2023 Spring Deals and New Launches are here!!!
Cheap, reliable, and powerful! TurboAnt Electric Scooters 2023 Sale!
Hi guys! This post may contain affiliate links, sponsored content, and advertisements. We get a small commission for covering topics that interest us (helps us keep the doors open). For more information, please see our privacy policy and disclaimer. Ride safe yall!
2023 Electric Unicycles:
Coupons & Deals:
Apollo Scooters: Get $50 USD worth of free accessories, upgrades, or spare parts with the purchase of a scooter. Code: VROOOMIN
REV Rides: Save $50 off Scooters and EUC's, Code: VROOOMIN
EVOLV Electric Scooters: Free Folding Lock (worth C$80) for every EVOLV model! Use Code: VROOOMIN-LOCK
To keep the site running and information flowing, Vrooomin.com participates in affiliate linking programs. We're also an Amazon Associate, which means we get paid for referring people to Amazon. Please support the channel by clicking on our links.