Mention Code "VROOOMIN" for possible discounts to your dealer!
Coupon Codes & Deals:
eWheels Spring Sale on electric scooters and electric unicycles
Save $50 off Kaabo and EMOVE electric scooters with Code: VROOOMIN
Save $50 off VSETT, Begode, King Song, Segway with Code: VROOOMIN
Get $50 worth of accessories at Apollo scooters with Code: VROOOMIN

Will Seated Electric Scooters take over the PEV community in 2022?
While standing creates an acceleration rush and is experienced unparalleled by seated riding, seated riding is the most comfortable way to commute on an electric scooter. Our prediction for 2022 is that seated scooter riding will be the next wave of electric scooter models and upgrade kits. Riders will have new options to convert their existing scooters to seated ones or purchase seated scooters, right?
Save $50 off Kaabo Electric Scooters with Code VROOOMIN
News and Deals:
Best Seated Electric Scooters for 2022
Popular 2022 seated scooter options include the EMOVE RoadRunner, Dualtron X2, WEPED CyberFold and the FIIDO Q1S.
2022 Seated Scooter Benefits & Predictions
Seated scooters are way more comfortable for long distances

Riders may be converting existing scooters to seated scooters
Aftermarket Seat attachments for scooters generally look unpolished
Aesthetics and performance – bigger motors/wheels look, feel, and perform better than smaller 10 or 11″ motors
Kaabo Philippines demonstrates that standing electric scooters can be converted to tasteful seated electric scooters
The seat accessory on Wolf Warrior was really good & comfortable, so we took it to the next level & designed a bigger one with battery compartment & longer seat with suspension, the result was amazing
72v 105ah 2000w x 2 Electric Scooter
Waterproof motor hub, controller, LCD display, & ECU Box
Power, range, & comfortable riding
Note: No modification on the scooter, everything is removable
The Big Bike of Electric Scooter Watch out for more adventures with this Wolf Warrior GTS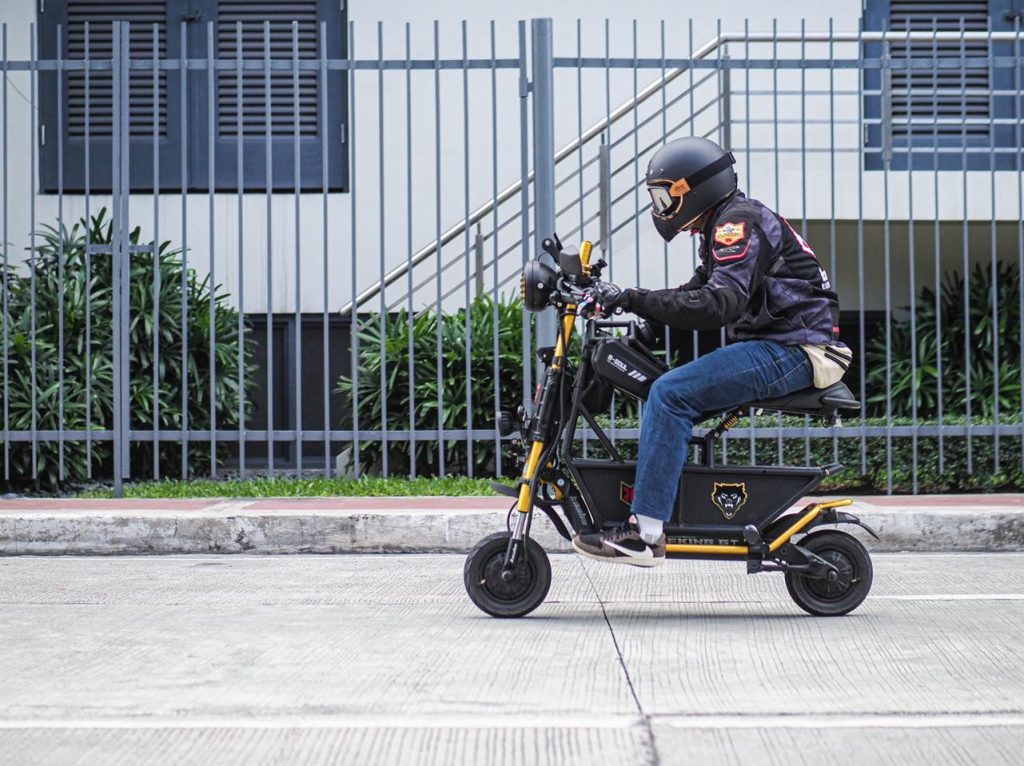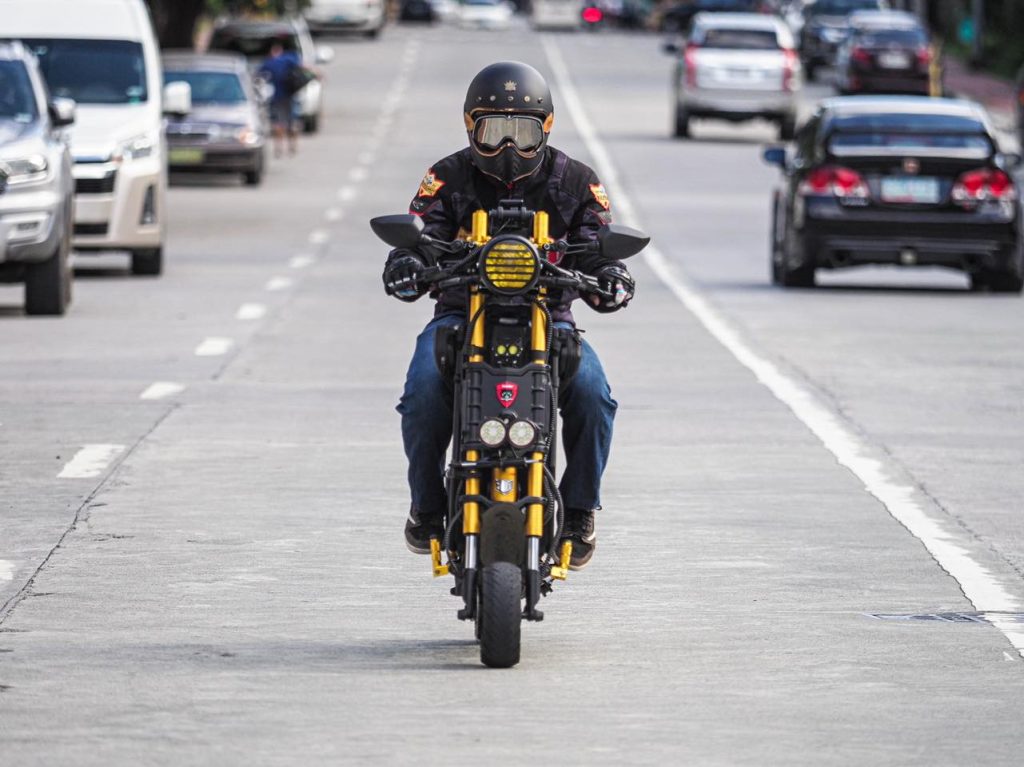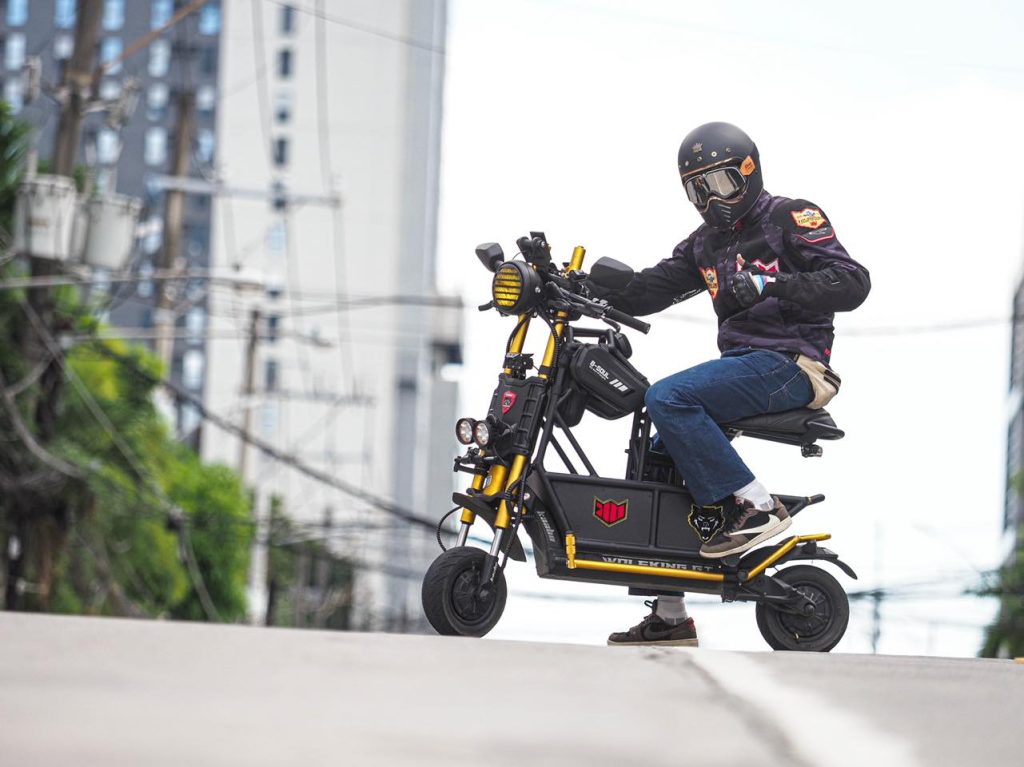 eWheels 2023 Spring Deals and New Launches are here!!!
Cheap, reliable, and powerful! TurboAnt Electric Scooters 2023 Sale!
Hi guys! This post may contain affiliate links, sponsored content, and advertisements. We get a small commission for covering topics that interest us (helps us keep the doors open). For more information, please see our privacy policy and disclaimer. Ride safe yall!
2023 Electric Unicycles:
Coupons & Deals:
Apollo Scooters: Get $50 USD worth of free accessories, upgrades, or spare parts with the purchase of a scooter. Code: VROOOMIN
REV Rides: Save $50 off Scooters and EUC's, Code: VROOOMIN
EVOLV Electric Scooters: Free Folding Lock (worth C$80) for every EVOLV model! Use Code: VROOOMIN-LOCK
To keep the site running and information flowing, Vrooomin.com participates in affiliate linking programs. We're also an Amazon Associate, which means we get paid for referring people to Amazon. Please support the channel by clicking on our links.