High Speed Acceleration
No small wheels here, these EUC's are Top-Dollar and Top-Performance
You, I, and the Best Electric Unicycles in the world come together to form something that is both a community and a developing sport. Everybody has their beginner wheels, and some of us may even have 30 mph work week cruisers, but it's time to graduate to a more sophisticated and heavier performance set of yukes.
Big Body, Big Rim, Big Battery, Big Power
In this instance, we're referring to high torque, high speed, heavy-duty motors, rims, and battery packs that will spice things up and add a little color to our daily lives. These wheels are in the $3,000-plus price range, which is reasonable considering the added flavor they've been given. Many people would agree that it is exorbitant, but it's all worth it as you're ripping down your local boulevard.
Here are the Best Electric Unicycles for $3,000 Budgets
These +40 MPH behemoths we call extreme performance electric unicycles can cost more than a used car and weigh more than most small children, but they're so much fun! This high wattage, high capacity, a long-range electric vehicle is built to strike a chord a car or even a motorcycle can't hit, and that's a sense of free fall momentum and gravity-pulling acceleration. What's more? These environmentally friendly wheels don't require any fuel to get you where you need to go.
Legendary, Sporty, Extreme
Big Budget & Environmentally Friendly
These are the best high-torque, high-acceleration, long-range electric unicycles on the market. While the upfront cost of a EUC is quite expensive for these top-tier models, the price and time savings will pay for the wheel itself in the long run. These wheels are the strongest, fastest, and most fun electric vehicles on the market.
What is an extreme performance electric unicycle?
Extreme performance EUCs are one-wheeled, self-balancing personal electric wheels controlled by motor, battery, and electronic speed controllers. The wheels are managed by gyroscopes and accelerometers that allow the rider to accelerate and brake by leaning into the wheel pedals. Extreme wheels can reach speeds over 50 mph, weigh at least 70 lbs, and are extremely enjoyable to ride.
EUC's are controlled by motors, batteries, controllers, gyroscopes
Lean forward to accelerate, backward to slow down
Extreme wheels are powerful and heavy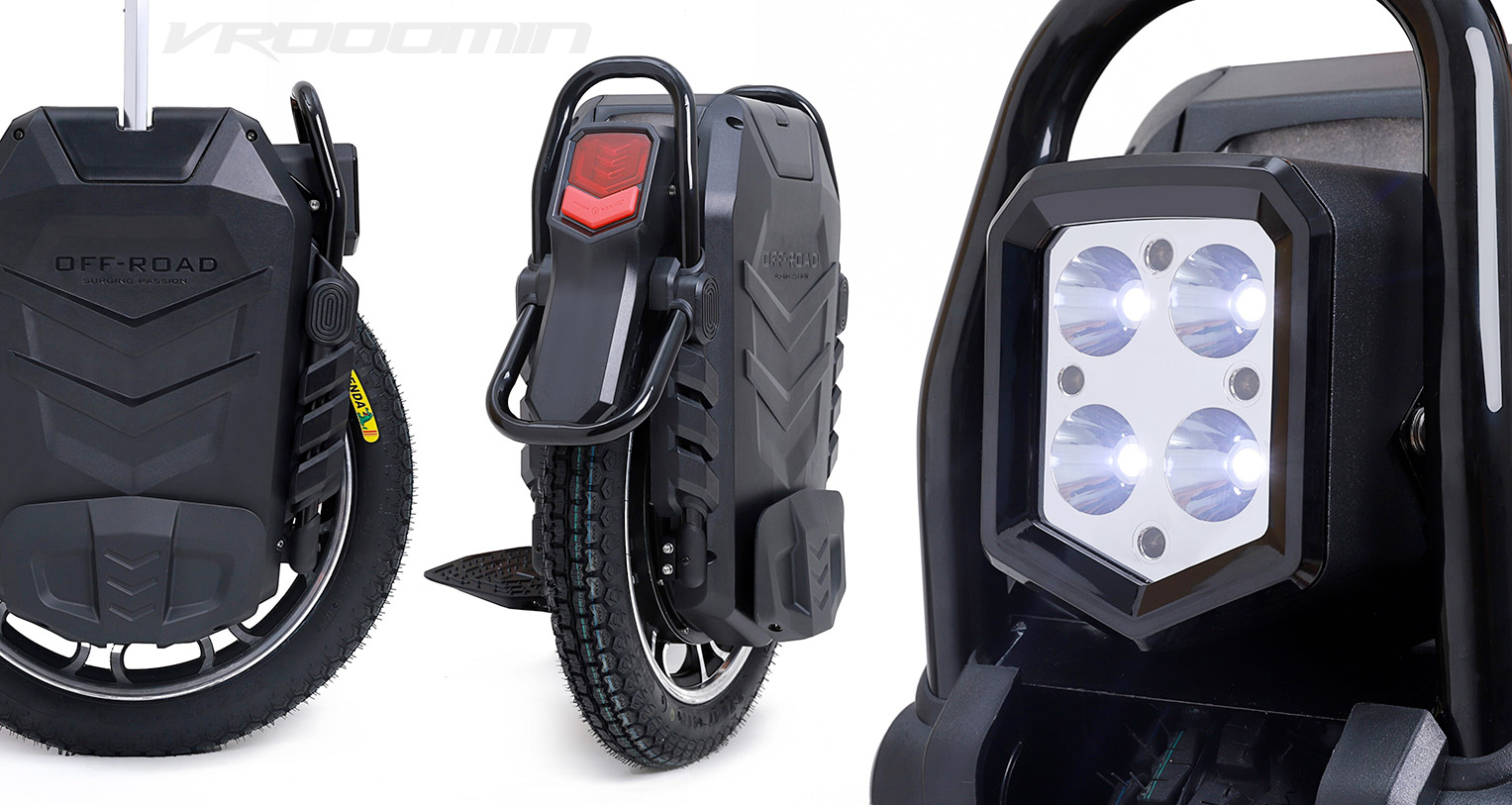 Can Extreme Performance EUC's replace cars and public transit?
Extreme performance wheels are perfect for substituting any car and public transit. It is recommended that riding a EUC, like riding a bicycle or an electric scooter, is best enjoyed when the weather is dry. While most EUCs have water and dust safeguards, riding an electric vehicle in water can be dangerous and introduce unnecessary amounts of risk due to water damage, slipping, and the general discomfort of riding in rain and snow. It is essential to maintain safe riding habits and wear protective gear when operating a EUC.
Great substitute for car and bus
Water and dust protection
Best enjoyed in dry weather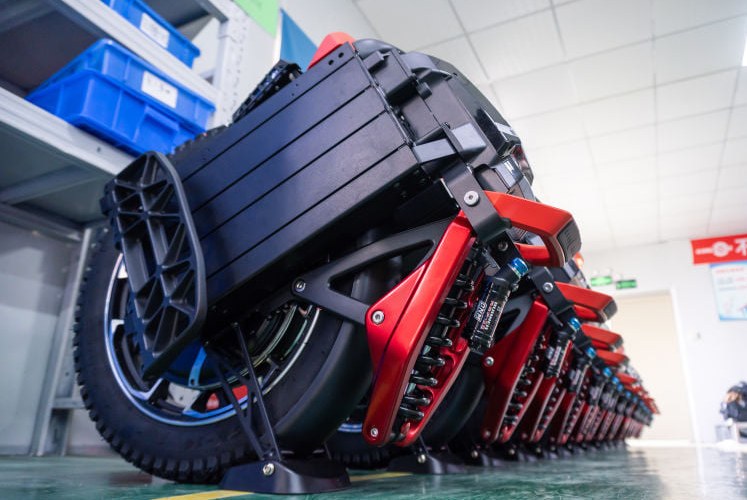 Are Extreme EUC's unsafe to operate?
Riding a EUC, like any other vehicle, can be dangerous and should always be done while wearing protective gear. Riders are recommended to spend some time learning how to correctly operate their wheels before attempting to ride on public highways or use transit systems. Depending on a EUC in rainy or windy situations can also be complicated. Therefore, we advise riders to get out and enjoy their wheels as soon as the weather allows. Extreme wheels are also quite heavy and powerful, so new riders should practice on a smaller wheel before attempting to mount a wheel that is capable of reaching speeds of 40 miles per hour. Riding wheels also strains your feet, muscles, shins, and calves!
Safe operate, challenging to master
Riding can cause discomfort in feet and calves
Wear protective gear at all times
View the Most Best Electric Unicycles 2022
View the Most Best Electric Unicycles 2022
View the Most Best Electric Unicycles 2022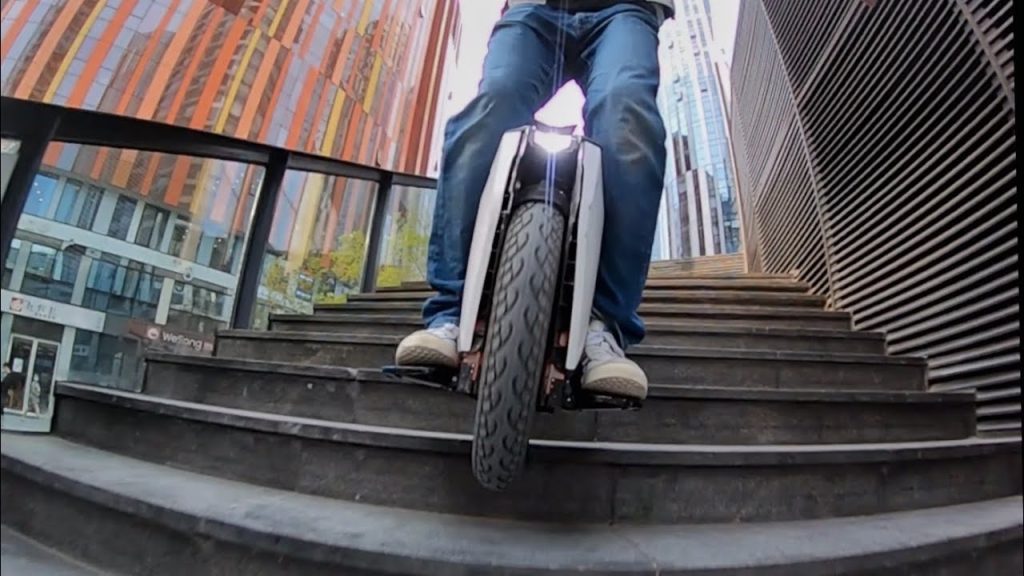 $3,000 too expensive? Check out $2,000 Advanced Electric Unicycles
Check out the top 30 MPH advanced wheels for riders looking for even more power. 30 MPH wheels achieve optimal performance, portability, and weight. These wheels typically have 2KW motors, 1500WH battery packs, and a range of 50 miles. Advanced wheels are an attractive substitute for riders who are not beginners. They are practical and powerful, and these riders do not want to haul around 70-pound wheels. Some enthusiasts, if their budget allows, have two or more wheels.
Advanced wheels are perfect balance of power and weight
Not too heavy, not too light, just right
More than enough speed and range for inner city riding
King Song Intelligence Co., LTD
King Song, founded in 2012, specializes in producing power bank protection boards using its patented surface mount technology. With ten years of board industry experience, King Song has expanded its intellectual property to the production of electric scooters, electric unicycles, and bicycles. King Song has 11 departments dedicated to innovation, manufacturing, and quality assurance. The primary goal of King Songs is to provide the world with a safe and enjoyable mode of transportation, eliminate urban congestion, and allow riders to enjoy the outdoors.

Guangzhou Veteran Intelligent Technology Ltd.
A group of engineering colleagues founded Leaperkim, a technology startup. Leaperkim is primarily concerned with developing software and hardware for electric self-balancing vehicles, such as electric unicycles. The Leaperkim team is focused on research, development, production, sales, service, and manufacturing. Our company focuses on developing more robust and safe electric unicycles and scooters. We ensure that our customers receive high-quality, high-performance unicycles by tightly controlling manufacturing and enforcing quality control.

Inmotion Technologies co.,LTD
Inmotion, headquartered in Shenzhen, China, was founded in 2012 to become the market leader in self-balancing technology to improve commuting. Our team members at Inmotion are committed to researching, developing, testing, and promoting robotics and sensor-controlled vehicles. The company's ethos is to keep life interesting, enjoyable, and dynamic. Inmotion is dedicated to bringing electric scooters and unicycles into every home and revolutionizing the short-distance mobility scene. The primary goal of Inmotion is to create the most lightweight, environmentally friendly, portable personal electric vehicles possible through continuous research, invention, and manufacturing.
Dongguan Begode Intelligent TECHNOLOGIES CO.,LTD
Begode, founded in 2014, is a pioneer in developing personal electric vehicle mainboard hardware, software, and brushless motors. Begode's R&D team maintains the industry's most extensive library of electric unicycles. Electric unicycles, electric skateboards, and scooters are among the products offered by Begode. Begode's primary goal is to provide clients with the best and most efficient electric vehicles for commuting.
Disclaimer: The information presented in this article is derived from extensive research, user reviews, and publicly available information. Our aim is to provide accurate and up-to-date content; however, it is crucial to understand that the opinions expressed are based on the information available at the time of writing. We strongly encourage readers to conduct their own thorough research and carefully evaluate their individual needs before making any purchasing decisions.
eWheels 2023 Summer Deals and New Launches are here!!!
Cheap, reliable, and powerful! TurboAnt Electric Scooters 2023 Sale!
Hi guys! This post may contain affiliate links, sponsored content, and advertisements. We get a small commission for covering topics that interest us (helps us keep the doors open). For more information, please see our privacy policy and disclaimer. Ride safe yall!
2023 Electric Unicycles:
Coupons & Deals:
Apollo Scooters: Get $50 USD worth of free accessories, upgrades, or spare parts with the purchase of a scooter. Code: VROOOMIN
REV Rides: Save $50 off Scooters and EUC's, Code: VROOOMIN
EVOLV Electric Scooters: Free Folding Lock (worth C$80) for every EVOLV model! Use Code: VROOOMIN-LOCK
To keep the site running and information flowing, Vrooomin.com participates in affiliate linking programs. We're also an Amazon Associate, which means we get paid for referring people to Amazon. Please support the channel by clicking on our links.