Mention Code "VROOOMIN" for possible discounts to your dealer!
Coupon Codes & Deals:
eWheels Spring Sale on electric scooters and electric unicycles
Save $50 off Kaabo and EMOVE electric scooters with Code: VROOOMIN
Save $50 off VSETT, Begode, King Song, Segway with Code: VROOOMIN
Get $50 worth of accessories at Apollo scooters with Code: VROOOMIN

2022 Best $5,000 Electric Scooters for Everyday Adventures
BEST CHEAP ELECTRIC SCOOTERS • BEST 30 MPH SCOOTERS • BEST 40MPH SCOOTERS • BEST 50 MPH SCOOTERS • BEST 72V ELECTRIC SCOOTERS • FASTEST ELECTRIC SCOOTERS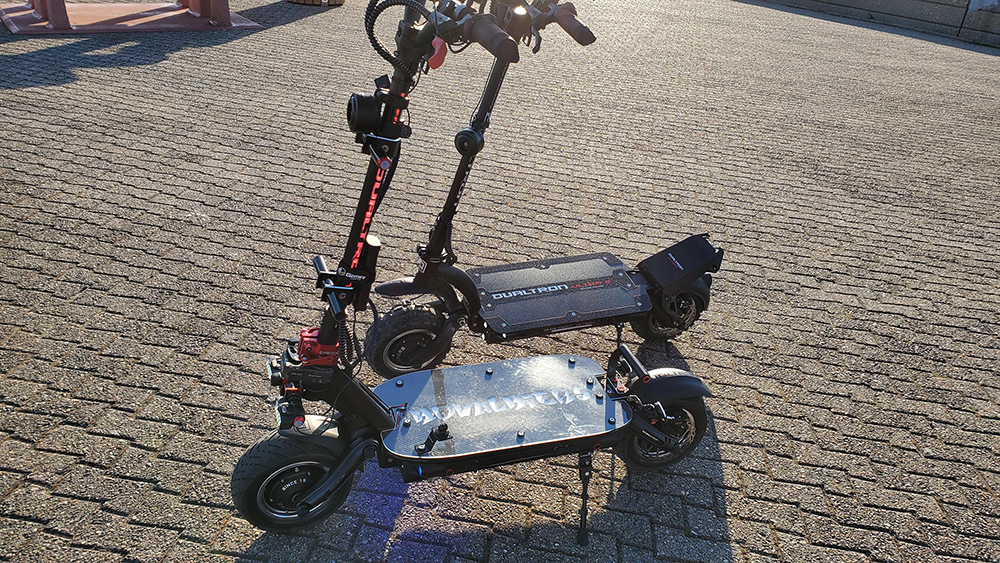 Extreme Power, Speed, Acceleration, and Performance
Are you on the lookout for a $5,000 electric scooter?
You realize you could instead get a muscular motorcycle at this point, right? But why would you want to? When all we want is a little alone time on a powerful, compact, and portable electric scooter, who wants to be trapped in traffic or deal with highways? Yes, these $4k are fast, pricey, and a lot of fun; they may not be able to compete with gasoline-powered automobiles, but who cares? We want the green, fun, portable, electric stuff.
Power: $5k scooters will have a minimum 6KW drivetrains, some having more than 30KW
Speed: Riders can expect a minimum of 50 mph, some scooters going past 70 mph
Range: With larger batteries, these scooters can go past 80 miles on single charge
Weight: These scooter are not light or portable. Expect at least 70 lbs for these high capacity scooters
With a price tag of $5,000, you should expect top-notch performance.
$5,000 Electric Scooters are some of strongest and fastest Personal Electric Vehicles on the planet
We're now playing with fire. These scooters may quickly achieve speeds of 50 mph and higher, and they have a range of several days. Check out the greatest, heavy-weight, $4,000 electric scooters below, with huge motors, batteries, chassis, and high currents.
News & Deals
eWheels 2023 Spring Deals and New Launches are here!!!
Cheap, reliable, and powerful! TurboAnt Electric Scooters 2023 Sale!
Hi guys! This post may contain affiliate links, sponsored content, and advertisements. We get a small commission for covering topics that interest us (helps us keep the doors open). For more information, please see our privacy policy and disclaimer. Ride safe yall!
2023 Electric Unicycles:
Coupons & Deals:
Apollo Scooters: Get $50 USD worth of free accessories, upgrades, or spare parts with the purchase of a scooter. Code: VROOOMIN
REV Rides: Save $50 off Scooters and EUC's, Code: VROOOMIN
EVOLV Electric Scooters: Free Folding Lock (worth C$80) for every EVOLV model! Use Code: VROOOMIN-LOCK
To keep the site running and information flowing, Vrooomin.com participates in affiliate linking programs. We're also an Amazon Associate, which means we get paid for referring people to Amazon. Please support the channel by clicking on our links.