💪 Hi friends! We hope you find our content useful! Make sure to use our affiliate links, it helps support our site and keep the fresh content, apps, videos, and updates coming. Ride safe!

- Team VROOOMIN
⚡New: 2022 Best Electric Scooters
⚡New: 2022 Best Electric Unicycles
Electric Scooter with the Best Value and Price for Beginner Budgets
The Best Entry-Level, Cheap Electric Scooters
They're all throughout town, in the bike lane, and in your neighborhood parks. Electric scooters are the newest and most efficient mode of transportation in town. An electric scooter is a low-cost and pleasurable alternative to driving that avoids traffic jams, parking lots, and tickets. They're a fantastic way to get you where you need to go, especially in nice weather.
Latest Electric Scooter News & Deals
Best Cheap Electric Scooters 2022
Gotrax GXL V2 Electric Scooter
Hiboy S2 Electric Scooter
Gotrax XR Electric Scooter
Segway Ninebot MAX Electric Scooter
Inmotion L9 Electric Scooter
Speedway 4 Mini Electric Scooter
Kaabo Mantis 8 Electric Scooter
VSETT 9 Electric Scooter
Speedway Leger Pro Electric Scooter
Futecher Gun Pro Electric Scooter
EMOVE Cruiser Electric Scooter
Dualtron Mini Electric Scooter
Benefits of Affordable Electric scooters
Here are our top selections for the best electric scooters that are still cheap in 2022. In reality, the more expensive a product is, the higher the quality you will receive.
Low operating and maintenance costs
Low cost to operate and maintain
Easy to ride, no drivers license required
It's simple to ride and you don't need a driver's license.
Battery charging costs pennies compared to tank filling costs dollars.
There is less noise and no pollution in the air.
For better quality and high performance beginner scooters, check out the Best Scooters for Beginners Guide
Affordable Electric Scooters Priced from $100 – $1,500
Best Entry-Level, Cheap Electric Scooters by Price ($299 – $1,499)
Whats the best, low cost, entry-level Electric Scooter?
What you pay for is what you get.
Your budget will determine which electric scooter is ideal for you. The Speedway Leger Pro is my personal recommendation for a beginner scooter. For $1,400, you get a sturdy 30 MPH scooter with a 40-mile range and Dualtron quality. While this scooter is three times the price of a Gotrax electric scooter, it has superior performance, build quality, and riding quality. The EMOVE cruiser is another excellent option, with a top speed of 30 miles per hour and a range of up to 62 miles.
Whats the average budget for an entry-level scooter?
After 2 years of riding countless electric scooters for New York City commuting, I highly recommend new riders to consider at least, a 25 MPH, $1,000 electric scooter to start their PEV journey. Most of the time, people who start riding want to save money because they think $1,000 is a big investment right away. They don't notice how many people grow out of the speed, power, and comfort of cheap scooters. If you know you'll want a stronger scooter after your first one, you might as well start with a scooter that can go 30 or 40 MPH.
Riders outgrow their lower cost, slower scooters within a few weeks
Investing in a stronger electric scooter will save you money in the long run
Upgrading from cheap electric scooters can be costly, depreciation in resale
Electric Scooter Performance and Range Ceiling
Start with a stronger scooter
If you want to use an electric scooter as your main or secondary mode of transportation, look for a more powerful and heavier electric scooter. In this case, the cheaper models should work for you if you need to be able to take the scooter with you and only use it for the last few miles of your journey.
Premium scooters have higher build quality, require less maintenance, and feature warranty for quality customer service and product support
If using as a last mile solution, cheap, light-weight electric scooters will be fine for short commutes
If you decide to upgrade, your first scooter can be used as back up
Editor's Note: VROOOMIN.COM reports the advertised speed and range from the manufacturer. The exact results will vary depending on the rider's weight, overall payload, road conditions, and charge level. Most PEVs will deliver at least 60-70 percent of the quoted range, if not more. The top speed and range will be decreased for heavier riders.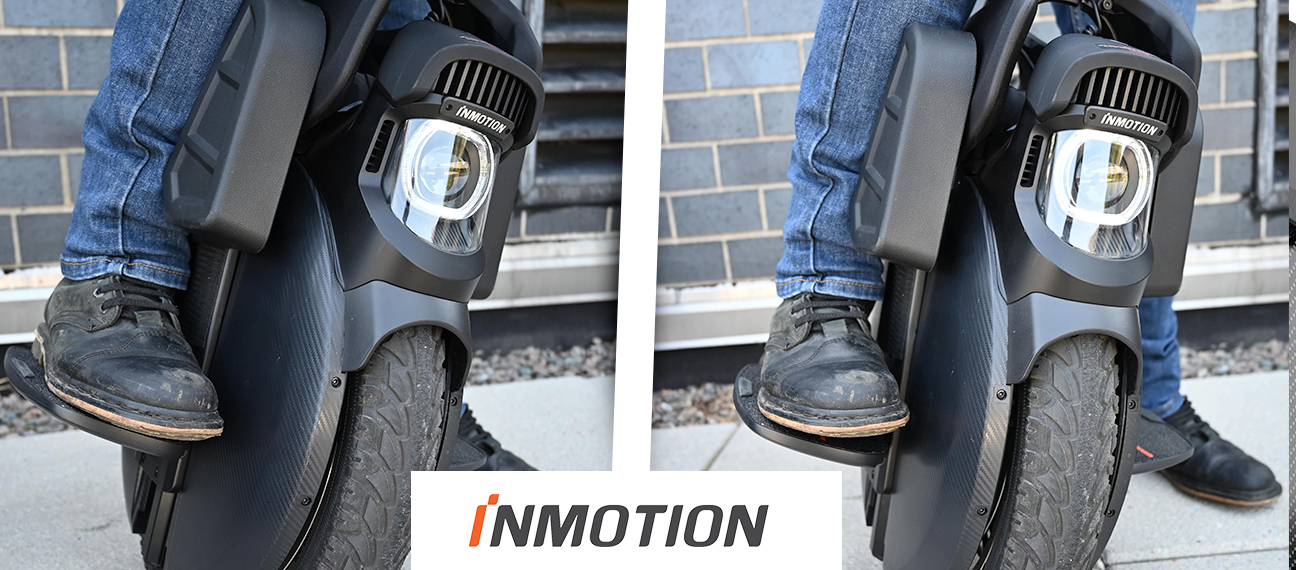 '

Coupons & Deals:
REV Rides: Save $50 off Scooters and EUC's, Code: VROOOMIN
EVOLV Electric Scooters: Free Folding Lock (worth C$80) for every EVOLV model! Use Code: VROOOMIN-LOCK
To keep the site running and information flowing, Vrooomin.com participates in affiliate linking programs. We're also an Amazon Associate, which means we get paid for referring people to Amazon. Please support the channel by clicking on our links.