Based in NYC, Kaiden is a Software Engineer who loves talking about delicious food, Thai boxing, grappling arts, and fast electric vehicles. His main go-to weekend must-haves were mouthwatering pizza, cheesy burgers, snappy unicycles, and ice-cold libations. Although lately, he's been consuming unsalted air fryer chicken, filtered tap water, and green smoothies, walking to work because he's in his late 30s and his metabolism just isn't the same. He is finally accepting it.
Introducing the 72V, 35AH, 8400W, 70 MPH Bronco Electric Scooter
Designed by Singapore
The Bronco electric scooter could be one of the fastest and most influential globally. Even though the Bronco chassis has some of the same curves and features as the Dualtron Thunder, this scooter is different from others in its class because of its powertrain. 
In this Article
The controller now comes with new firmware, some first-generation models had issues that have now been rectified.
Bronco Motors, based in Singapore, is a relative newcomer to the performance scooter market, yet they have undoubtedly built one of the best-performing electric scooters of all time. Although the chassis appears similar to the Dualtron Thunder on the surface, it has several distinguishing features that help it stand out from the competition.
Materials: Bronco takes great pride in their use of superior material, such as 6061-T6 grade aviation aluminum alloy for the frame.
2,520Wh/35Ah Battery Pack: packaged with Panasonic GA cells in a 20s10p configuration, tested for 100A
Bronco prides itself on using high-quality materials, such as 6061-T6 grade aviation aluminum alloy for the frame.
2,520Wh/35Ah Battery Pack: Panasonic GA cells packaged in a 20s10p configuration, tested for 100A continuous load.
Motors: dual 4,200W motors with a top speed of roughly 72 MPH and a 0-50 MPH time of just 7.3 seconds!
Sine Wave Controllers: Gemini sine wave 2-in-1 controller with up to 200A peak output and 100A [rated] sustained for extremely smooth acceleration.
Suspension: DNM 205mm AOY-36RC air shock in the back, and 125mm 2000 lb [adjustable] front coil suspension.
Ultra-wide 114 Tires are high-performance tube tires with an ultra-wide profile.
Full Hydraulic Brakes: Nutt hydraulic brakes with specific pad cooling fins are installed.
Standard equipment includes a steering damper.
Charger: 5A/84V GX16-4 with LCD display [Wh input, time, current, voltage], variable current, partial charge settings, and customizable variable current.
The widest standing deck of any scooter: 12.2 inches of standing width, sufficient deck room for even the largest of feet.
Bronco Motors Releases the VNOM 11, 72V 3600WH Electric Scooter
Bronco Motors has recently released the VNOM electric scooter to FAST RIDE France, which is much stronger and a sibling to the Xtreme 11. Visit the latest Bronco article for the +100 KMH extreme performance electric scooter.
Bronco Motors Xtreme 2 Electric Scooter
Power – 8400 watt BLDC Motors
Battery Pack – 72V 35AH – 2,520Wh battery pack, Panasonic 18650 GA cells, in a 20s10p configuration,
Top Speed – Heavy-weight eScooter capable of > 70MPH
Range – Up to 80 miles of range
Build Quality
Ride Comfort
Price – $4,499
Weight – 105.6 lbs
Brakes – Nutt Hydraulic
Customer Service – eWheels
Summary
The Bronco Xtreme electric scooter may be the best combination of price and performance on the market. The Bronco will not disappoint and will meet your performance expectations in terms of power, speed, range, and quality.

Top 5 reasons to consider the Bronco

– In 2022, a high-performance electric scooter is expected.
– Heavy-duty electric scooter with a top speed of 70 mph
– Designed in Singapore, built in China by a highly-skilled workforce
– 2,520Wh battery pack, consisting 200x of the highest quality Panasonic 18650 GA cells, in a 20s10p configuration
– Up to 80 miles of range, at moderate cruising speeds

For similar electric scooter options, check out the Best 72V Electric Scooters.

Bronco Motors is a small team of personal mobility engineers based in Singapore and founded in 2018. Bronco, previously renowned for its 30-40 MPH commuter electric scooters, has recently transitioned to the high-performance market in 2021 and is most known for its 72V sine-wave Bronco Xtreme electric scooter.
Bronco scooters are built to order in small quantities and undergo a rigorous QA process throughout the manufacturing process. Production periods can take up to 2 months per batch, depending on raw material availability and component limitations.
Each Bronco Xtreme scooter is powered by a 72V, 35AH, MJ1 Battery pack, and a 2-in-1 100A Sinewave controller.
One of the highest peak motor wattages available! When looking at the 8300 maximum watts, it's easy to imagine how many heartbeats it would take to stop this magnificent beast at 65 miles per hour. The Bronco can carry you around the block and back thanks to a 20S 10P battery pack with a maximum range of 80 miles.
The Bronco's control and suspension are promising, with adjustable solid front suspension, air rear suspension, a stock steering damper, high-strength carbon steering rods, and German bearings to seal the front and rear end together.
The Bronco's structural components make it a strong contender for one of the most formidable machines on the market. Stopping the Bronco at 60 mph with Nutt hydraulic brakes should be simple on any high-speed runs. The Bronco Xtreme's cockpit also includes foldable handlebars and an LCD throttle that shows vital statistics like charge level, speed, and time, among other things.
I'm looking forward to seeing more 72V powerhouse scooters arrive in the United States, and I can't wait to get my hands on one.
Shipping: Free
Top Speed: 70mph
Range: 70 miles
Motor: 8400W
Watt Hours: 2520WH
Climbing Grade: 35 Degrees
Battery: LG Cells
Voltage: 72V
Hours: 35AH
Charge Time: 20 hours
Tires: 11″ Pneumatic
Weight: 105.6 lbs
Max Load: 330 lbs
Dual MAX 8400 watt BLDC Motors
Dual 72V 50a Sinewave controllers
Upgraded Off-Road Chassis
11″ Tube Road Tires
Folding Handlebars
High-Quality Bearings for stem and suspension
Air and adjustable coil Suspension
Full hydraulic brakes
LCD Display Throttle
Quad-LED Front, and Rear Lights
LED mood lighting
More 2022 Extreme Performance Electric Scooters:
Looking for a 72V Extreme Performance Electric Scooter?
Other 72V extreme performance electric scooters include the Nami Burn-E Viper, TurboWheel Phaeton, Wolf Warrior King, Dualtron Storm, and Dualtron Ultra 2.
💪 Hi friends! We hope you find our content useful! Make sure to use our affiliate links, it helps support our site and keep the fresh content, apps, videos, and updates coming. Ride safe!

- Team VROOOMIN
⚡New: 2022 Best Electric Scooters
⚡New: 2022 Best Electric Unicycles
Editor's Note: VROOOMIN.COM reports the advertised speed and range from the manufacturer. The exact results will vary depending on the rider's weight, overall payload, road conditions, and charge level. Most PEVs will deliver at least 60-70 percent of the quoted range, if not more. The top speed and range will be decreased for heavier riders.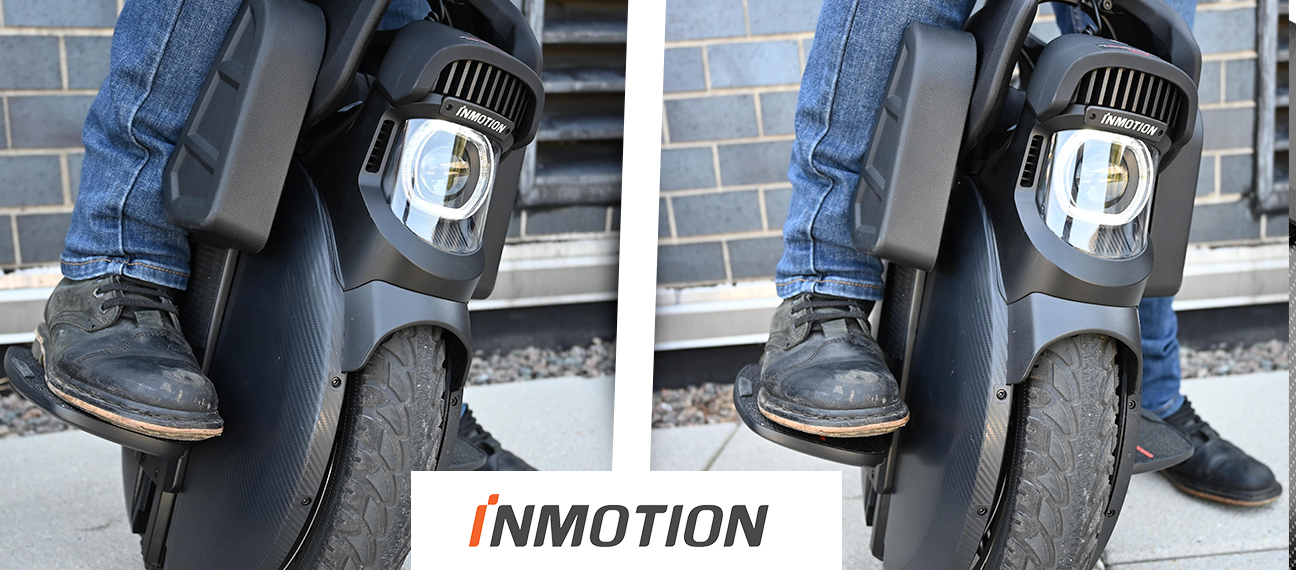 2022 Electric Scooters:
2022 Electric Unicycles:
Coupons & Deals:
Apollo Scooters: Get $50 USD worth of free accessories, upgrades, or spare parts with the purchase of a scooter. Code: VROOOMIN
REV Rides: Save $50 off Scooters and EUC's, Code: VROOOMIN
EVOLV Electric Scooters: Free Folding Lock (worth C$80) for every EVOLV model! Use Code: VROOOMIN-LOCK
To keep the site running and information flowing, Vrooomin.com participates in affiliate linking programs. We're also an Amazon Associate, which means we get paid for referring people to Amazon. Please support the channel by clicking on our links.