Levi is a financial analyst based in the South Bay. He enjoys the outdoors, late-night cookouts, low-stakes hold 'em, and high-speed electric vehicles. Smokey BBQ, cheap tacos, cold beer, organic produce, and fast e-bikes are the only things Levi knows. Levi constantly ponders the advancement of high-performance electric vehicles and their relationship to the changing climate.
Ready to go: The 72V VNOM 11 Extreme Performance Electric Scooter comes in 8KW and 10KW models with a top speed of 100 KMH – 120 KMH. It has a top speed of 100 KMH – 120 KMH.
Singapore – The Bronco Xtreme was without a doubt one of the best-performing 72V scooters on the market in 2021. Bronco Motors, the company behind the Xtreme, is unveiling their sophomore performance scooter, the 100 KMH VNOM 11 electric scooter. Bronco Motors (small start-up) is mostly unknown outside of the fact that its 72V sine-wave Bronco Xtreme 11 Electric Scooter has dominated the extreme performance scooter category.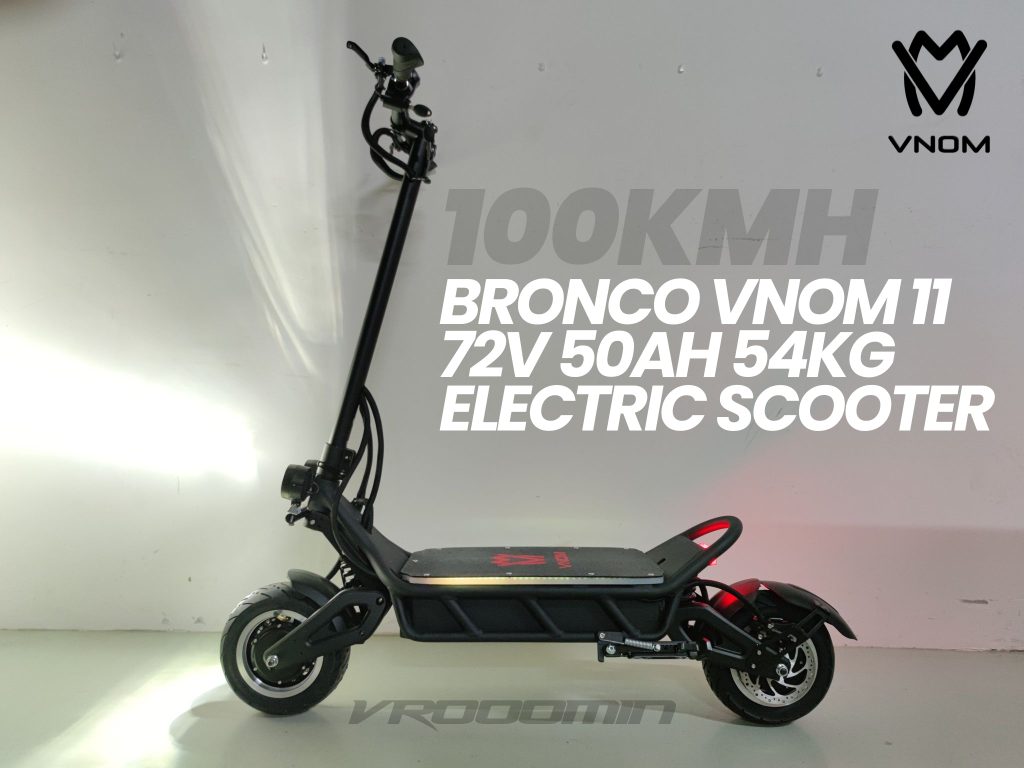 54KG is a whole lotta scooter, can you handle it?
Bronco is eager to keep up with the market competition as the race for the most extreme performance scooter heats up. Even with its big batteries and high performance ratings, there's no disputing that the chassis is inspired by the top contenders in the extreme performance category (as most enthusiasts will point out). The VNOM chassis, like many other wild species, is an eclectic mix of Dualtron Thunder, Nami Viper, Zero 11X, and Bronco Xtreme chasseez. How will the VNOM's combination of worlds transfer to ride quality and handling?
The VNOM has Big Shoes to Fill.
The Bronco Xtreme is among the crowd favorites, will the VNOM live up to its siblings performance expectations? The numbers look quite promising.
Bronco VNOM 11 Electric Scooter Specs:
Top Speed: 100 KMH – 120 KMH (62 MPH – 74 MPH)
Power: 8.4KW / 10.9KW (tentative)
Controllers: 50A and 65A options (tentative)
Battery 72v 50ah LG M50t 21700
Weight: 54 kg
Chassis: Tubular
Wheel: 11 Inches
Deck: LED liner
Accessories: Steering damper
Charger: Fast 6A
Price: €3,999.00 (Per FASTRIDE)
News & Deals
JEFF Riide reveals the new Bronco VNOM Electric Scooter at the FASTRIDE Headquarters
FASTRIDE – Leave it to Jeff and his crew to get their hands on the most up-to-date scooters available. Check out Jeff's most recent VNOM video:
You May Also Like
💪 Hi friends! We hope you find our content useful! Make sure to use our affiliate links, it helps support our site and keep the fresh content, apps, videos, and updates coming. Ride safe!

- Team VROOOMIN
⚡New: 2022 Best Electric Scooters
⚡New: 2022 Best Electric Unicycles
Editor's Note: VROOOMIN.COM reports the advertised speed and range from the manufacturer. The exact results will vary depending on the rider's weight, overall payload, road conditions, and charge level. Most PEVs will deliver at least 60-70 percent of the quoted range, if not more. The top speed and range will be decreased for heavier riders.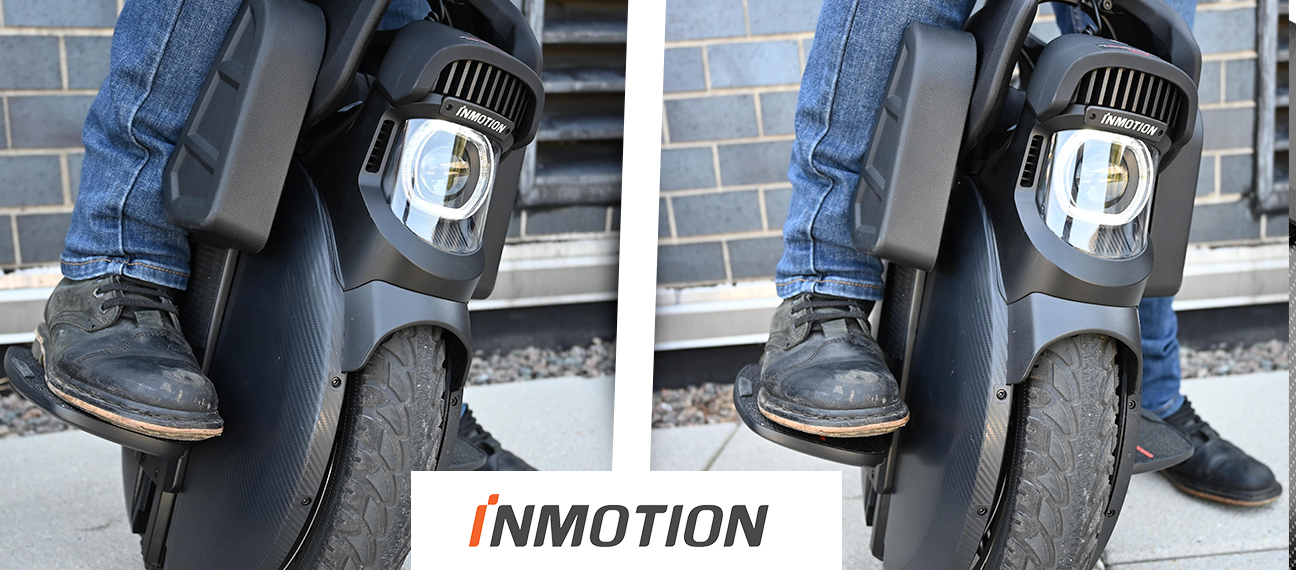 2022 Electric Scooters:
2022 Electric Unicycles:
Coupons & Deals:
Apollo Scooters: Get $50 USD worth of free accessories, upgrades, or spare parts with the purchase of a scooter. Code: VROOOMIN
REV Rides: Save $50 off Scooters and EUC's, Code: VROOOMIN
EVOLV Electric Scooters: Free Folding Lock (worth C$80) for every EVOLV model! Use Code: VROOOMIN-LOCK
To keep the site running and information flowing, Vrooomin.com participates in affiliate linking programs. We're also an Amazon Associate, which means we get paid for referring people to Amazon. Please support the channel by clicking on our links.