Who wants to deal with bus stops, parking tickets, traffic, or anything beyond their control when going somewhere? The 27-pound, 15-mile-per-hour Ninebot ES2 makes going to work, the store, and the gym simple and affordable.
Latest PEV News and Deals
Faster than walking.
Compared to strolling, the command 700W powertrain at the tip of your thumb allows you to ride quicker and further. The Segway ES2 can go up to 15 miles per hour, cutting your walking time in half! The Segway's light and the powerful battery can propel riders up to 15 kilometers on a single charge.
Power: 300W nominal, 700W max output
Top Speed: 15 MPH, Sports Mode
Battery Pack: 187 WH, smart BMS monitors cell safety
Max weight: 220 lbs.
The last mile solution.
The ES2 is ideal for commuters because the chassis weighs only 27.6 pounds and has a simple one-click folding system. The ES2 ultra-light chassis makes commuting a breeze, whether you're switching trains, buses, or cars. The ES2 is a great travel companion because it can be folded with one hand.
Weight: 27.6 lbs. chassis, easy for lifting with one hand
One click folding system, effortless stowage
Perfect for last mile commuting
Not terrible, not great suspension.
The ES2 is fitted with rear wheel shock absorbers and low-maintenance solid tires for a more comfortable ride. The ES2 has mechanical calipers and an electric ABS for speed control. The ES2 also includes an LED display, Bluetooth connectivity, cruise control, ambient light color adjustments, mobile APP connectivity for added security, firmware upgrades, and more for comprehensive ride management.
Segway features a complete dashboard and controls for short commutes
Entry level suspension and solid tires make for a rougher ride, you can feel all the vibrations of the road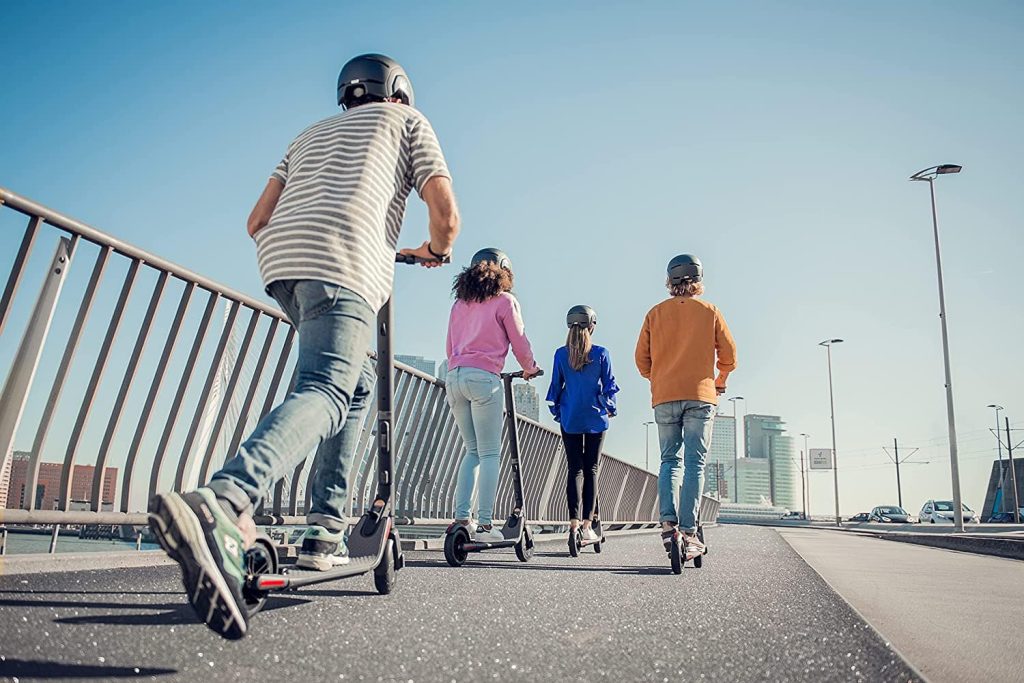 Disclaimer: The information presented in this article is derived from extensive research, user reviews, and publicly available information. Our aim is to provide accurate and up-to-date content; however, it is crucial to understand that the opinions expressed are based on the information available at the time of writing. We strongly encourage readers to conduct their own thorough research and carefully evaluate their individual needs before making any purchasing decisions.
eWheels 2023 Summer Deals and New Launches are here!!!
Cheap, reliable, and powerful! TurboAnt Electric Scooters 2023 Sale!
Hi guys! This post may contain affiliate links, sponsored content, and advertisements. We get a small commission for covering topics that interest us (helps us keep the doors open). For more information, please see our privacy policy and disclaimer. Ride safe yall!
2023 Electric Unicycles:
Coupons & Deals:
Apollo Scooters: Get $50 USD worth of free accessories, upgrades, or spare parts with the purchase of a scooter. Code: VROOOMIN
REV Rides: Save $50 off Scooters and EUC's, Code: VROOOMIN
EVOLV Electric Scooters: Free Folding Lock (worth C$80) for every EVOLV model! Use Code: VROOOMIN-LOCK
To keep the site running and information flowing, Vrooomin.com participates in affiliate linking programs. We're also an Amazon Associate, which means we get paid for referring people to Amazon. Please support the channel by clicking on our links.