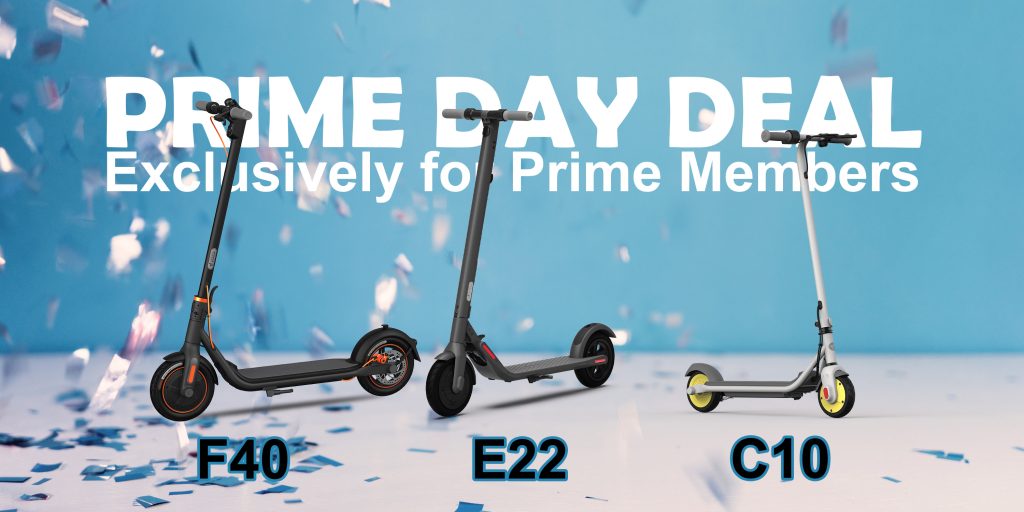 Segway Amazon Prime Deals
Trying to find a reasonable price on an electric scooter? This is your chance! Customers interested in purchasing an electric scooter from Segway can do so at a significant discount during this year's fall prime day deals. The F40, F25, E22, ES2, S Max, and S black scooters have substantial price reductions this season!
Save Big on Segway Electric Scooters
Riders can save anywhere from $100 to $200 thanks to this amazing deal. You'd better hurry up because sales like these only come around once or twice a year. Companies are making room for 2023 stock by liquidating their current year's supply.
Segway has a wide variety of models available, so whether you're looking to replace your old scooter or buy a new one, you'll be able to find one that suits your needs and your wallet. A multitude of additional offers is on the way. Those of you who are aware of any particularly good transportation deals should shop now!
Latest Deals on Segway Electric Scooters:
Adults KickScooters
  Ninebot KickScooter F40 
$799.99
  $559.99 (save $240) 
Shop Now
  Ninebot KickScooter F25 
$569.99
  $329.99 (save 42%) 
Shop Now
  Ninebot KickScooter E22 
$619.99
  $384.99 (save $235) 
Shop Now
  Ninebot KickScooter ES2 
$589.00
  $499.00 (save $90) 
Shop Now
Fun Products
  Ninebot S MAX 
$1199.99
  $759.99 (save $440) 
Shop Now
  Ninebot Mecha Kit 
$599.99
  $399.99 (save $200) 
Shop Now
  Ninebot S Black 
$599.99
  $439.99 (save $160) 
Shop Now
Kids Products
  Ninebot S Kids 
$459.99
  $240.00 (save 48%) 
Shop Now
  Ninebot eKicksScooter E8 
$269.99
  $159.99 (save 41%) 
Shop Now
  Ninebot eKickScooter C10 
$299.99
  $199.99 (save $100) 
Shop Now
Best Electric Unicycles
Disclaimer: The information presented in this article is derived from extensive research, user reviews, and publicly available information. Our aim is to provide accurate and up-to-date content; however, it is crucial to understand that the opinions expressed are based on the information available at the time of writing. We strongly encourage readers to conduct their own thorough research and carefully evaluate their individual needs before making any purchasing decisions.
eWheels 2023 Summer Deals and New Launches are here!!!
Cheap, reliable, and powerful! TurboAnt Electric Scooters 2023 Sale!
Hi guys! This post may contain affiliate links, sponsored content, and advertisements. We get a small commission for covering topics that interest us (helps us keep the doors open). For more information, please see our privacy policy and disclaimer. Ride safe yall!
2023 Electric Unicycles:
Coupons & Deals:
Apollo Scooters: Get $50 USD worth of free accessories, upgrades, or spare parts with the purchase of a scooter. Code: VROOOMIN
REV Rides: Save $50 off Scooters and EUC's, Code: VROOOMIN
EVOLV Electric Scooters: Free Folding Lock (worth C$80) for every EVOLV model! Use Code: VROOOMIN-LOCK
To keep the site running and information flowing, Vrooomin.com participates in affiliate linking programs. We're also an Amazon Associate, which means we get paid for referring people to Amazon. Please support the channel by clicking on our links.