NIU KQi3 Pro Electric Scooter Review
2022 Best Sporty 20 MPH Electric Scooter
For riders who seek a premium and affordable electric scooter, I've put over 200 NYC commuting miles (gym, work, grocery, errands) on the NIU KQi3, and I'm astonished at how fun, reliable, and well-built this machine is. Hands down, this is the best 20 MPH scooter I've ever tested. The KQi3 Pro, priced at $699, may be the best 44-pound, 20-mph electric scooter for 2022. For riders unfamiliar with NIU, this global powerhouse has produced and sold over one million electric vehicles across 38 countries, and they're only getting started.
NIU sub-$700 scooters may offer the best performance, value, and quality, proven through their intellectual property, manufacturing infrastructure, and quality standards.
GET UP TO 25-30% OFF AMAZON PRIME DAY DEALS
NIU KQi3 Electric Scooter Coupon Code
Get $80 Off with Code: VM80
5 reasons to choose the KQi3 Electric Scooter
Everything has high quality, from box, to packing, chassis, materials, acceleration, features, and ride quality
Zippy 20 MPH cruising speed perfect for NYC commuting
20-30 mile range and fast charging to make commuting effortless
Super lightweight and easy folding chassis to make transporting and parking easy
Powerful reputation, quality parts, and 2-year warranty!
Let's look at how this mighty 486WH machine can provide 30 miles of enjoyable cruising while synchronously saving you time and money.
News & Events:
NIU KQi3 Pro Electric Scooter Review Video
NIU KQi3 Pro Electric Scooter Review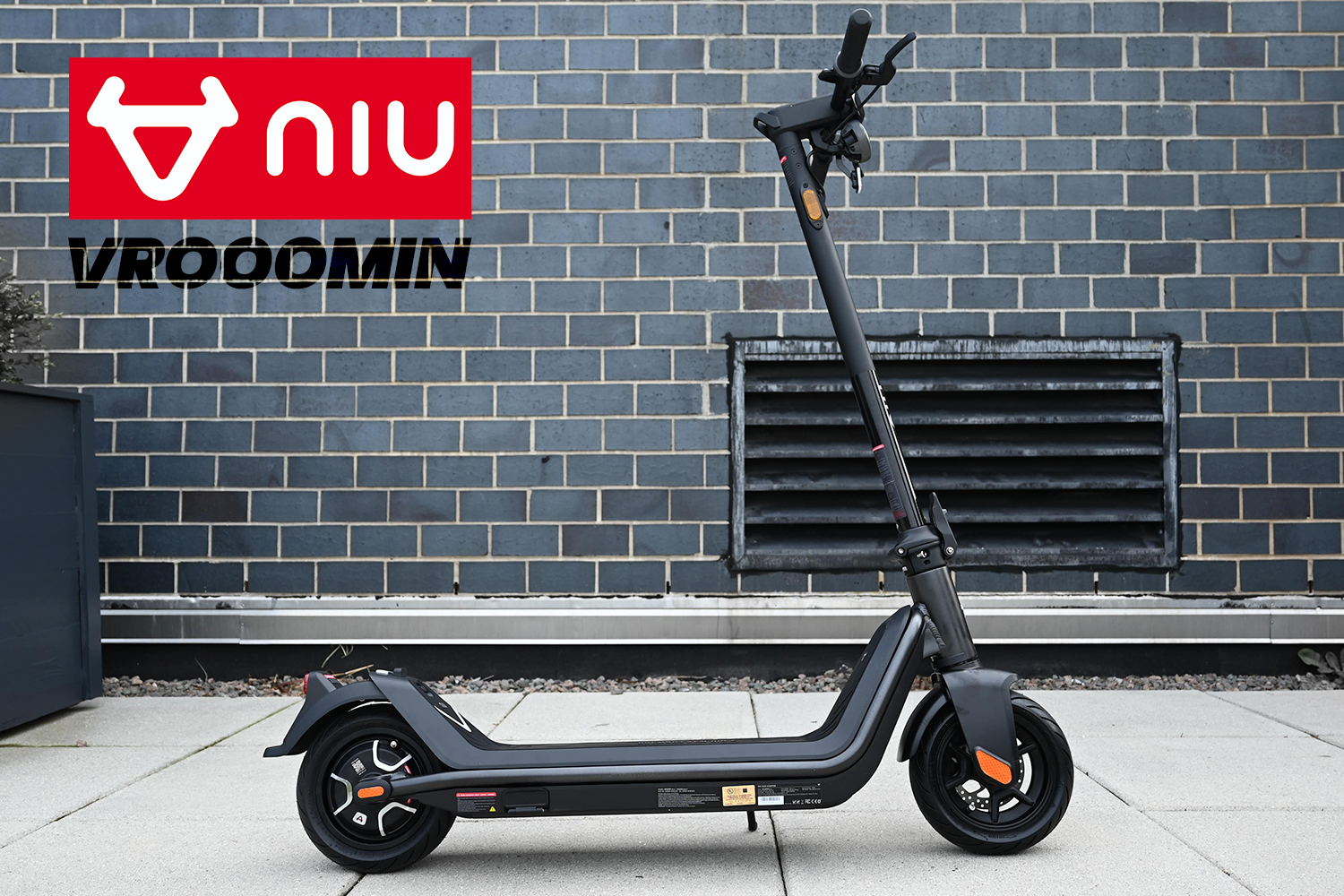 Summary
It's worth the money.

I am astounded by the value this scooter provides. This is the first budget-friendly scooter we've rated 4.5 stars at this price point. Even though it is not the fastest, cheapest, or longest-range scooter, its build quality, finish, ride feel, and performance earn it a high rating.

Numerous scooters offer comparable performance specifications at comparable prices, but none can match the KQi3 Pro's build quality, reputation, and finish.
At $699 before taxes, the KQi3 Pro is an investment that is both powerful and affordable. I thoroughly enjoy riding this scooter daily in New York City and can vouch for its performance, dependability, and power.

You can get a high-quality electric scooter with a top speed of 20 mph and a range of at least 20 miles for a reasonable price.

The NIU KQi3 Pro is a fantastic entry-level commuter electric scooter for riders looking to have fun and save money on their commute.
7 color variants to choose from
3 performance packages available: Sport, Pro, Max
Fantastic budget-friendly 20 mph scooter
High build quality, finish, and easy operation
Full-featured and Smart App connectivity
Great choice model for suburban and city riders
Performance
Forget the Subway and bus stations, I take the KQi3 out at every commuting opportunity.
I can't emphasize enough that, for $700, the KQi3 Pro Electric scooter delivers. This machine is compact, lightweight, and incredibly quick for its size. For most riders in New York City, this scooter's performance will take you anywhere you need to go.
Top Speed
I average 15-18 mph on the majority of Manhattan's streets. The bike lanes are congested, and I will not reach the 20 mph maximum speed on most of my commutes. The KQi3 can reach 20 mph quickly.
Torque
To get the scooter moving, riders will need to push start. The 350W/700W KQi3 is exceptionally quick off the starting line; even on steep inclines, this scooter can average 10 to 17 miles per hour. I weigh about 180 lbs; other heavier riders may notice lower top speeds during a hill climb.
Use Cases
This scooter is perfect for commuting to work, grocery stores, takeout, and other errands. It weighs over 40 lbs, so most adults should have no trouble folding and lifting this scooter. The weight-to-power ratio is fantastic for everyday use.
Braking
The braking is effortless and comfortable on the hands. Dual mechanical brakes, electric, and regen braking are featured on the KQi3. The brakes are powerful relative to the vehicle's top speed. Please practice braking, as if you brake too hard, your stomach may bump into the dashboard, which can be unexpected.
Motor Power: 350W/700W BLDC Motor
Gradient: The KQi3 can easily traverse steep hills, bridges, and inclines.
Brakes: Dual Mechanical Disc brakes (regen) provide excellent stopping power.
Controller: NIU 48V 12A Controllers, reliable and tested for every day usage
Usage: City riding, very light off-road, short-range, long-range, everyday commuting, steep hills
Battery Pack
You get more than enough range for commuting around New York City
The NIU KQi3 has a 486Wh 48V lithium-ion battery pack with a range of 31 miles per charge, as marketed. While some riders may achieve close to the advertised content, in real-world scenarios, most riders will reach approximately 60 percent of the advertised range.
Range Test
I tested the KQi3 with high-performance settings and achieved approximately 19 miles of range before recharging. Riders can expect to get closer to the 31-mile range when using ECO mode; however, the speed will be constrained.
Charging
The 2A charger fully charges the KQi3 relatively quickly. In addition, if you only need to top off the battery before your ride, you can obtain a full charge faster. Other inexpensive scooters have 1A chargers, which can be pretty sluggish.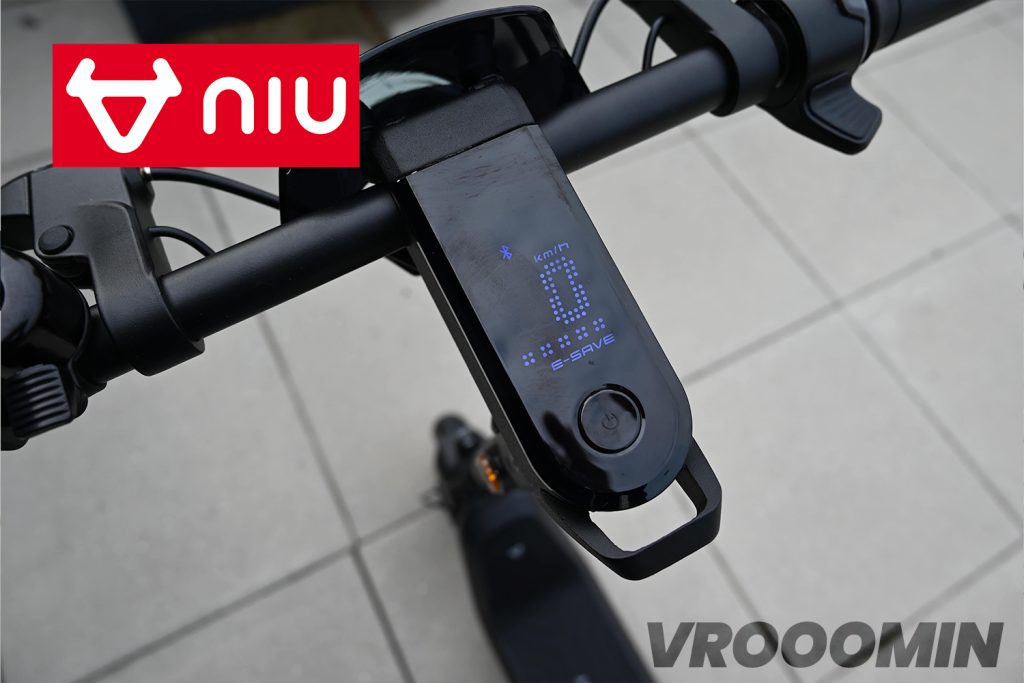 Battery Pack: 48V 10.125AH lithium-ion battery pack, 486WH
Charge Ports: Dual 3 Pin charge ports
Charger: 48V 2A stock charger
Fast Charger: n/a
Charge Time: 5 hours
Advertised Range: 31 Miles (ECO Mode)
Real World Range: 19 Miles (High-Performance Mode)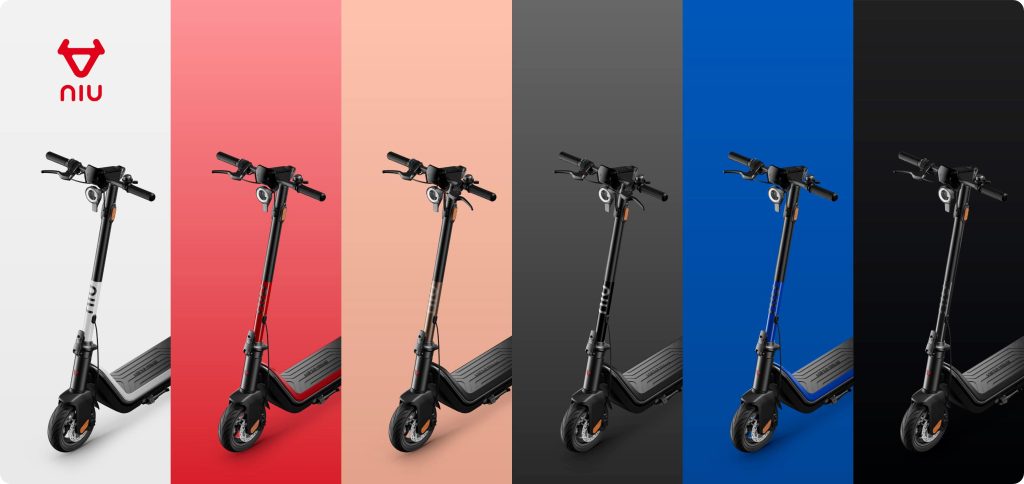 Handling, Comfort, and Ride Features
So fun, lightweight, and easy to operate, one of the best we've tested.
The NIU KQi3 is one of the best budget street scooters I've ever seen. I am stunned by NIU's ability to design, develop, and construct the KQi3 while turning a profit. How NIU designed, procured, and produced this scooter makes me wonder how little other manufacturers invest in competing models.
Handling
The handling is incredibly fluid and agile. I feel safe while operating this scooter—the KQi3 rides like a dream, with no shakiness, loose parts, or problems.
Comfort
Although this scooter has no suspension system, the 10″ tires, spacious, expansive deck, and high-quality materials make for a smooth ride. I would advise riders to slow down when passing over small bumps. Potholes should be avoided at all costs. Aside from this, the KQi3 is an exceptional city commuter on the road.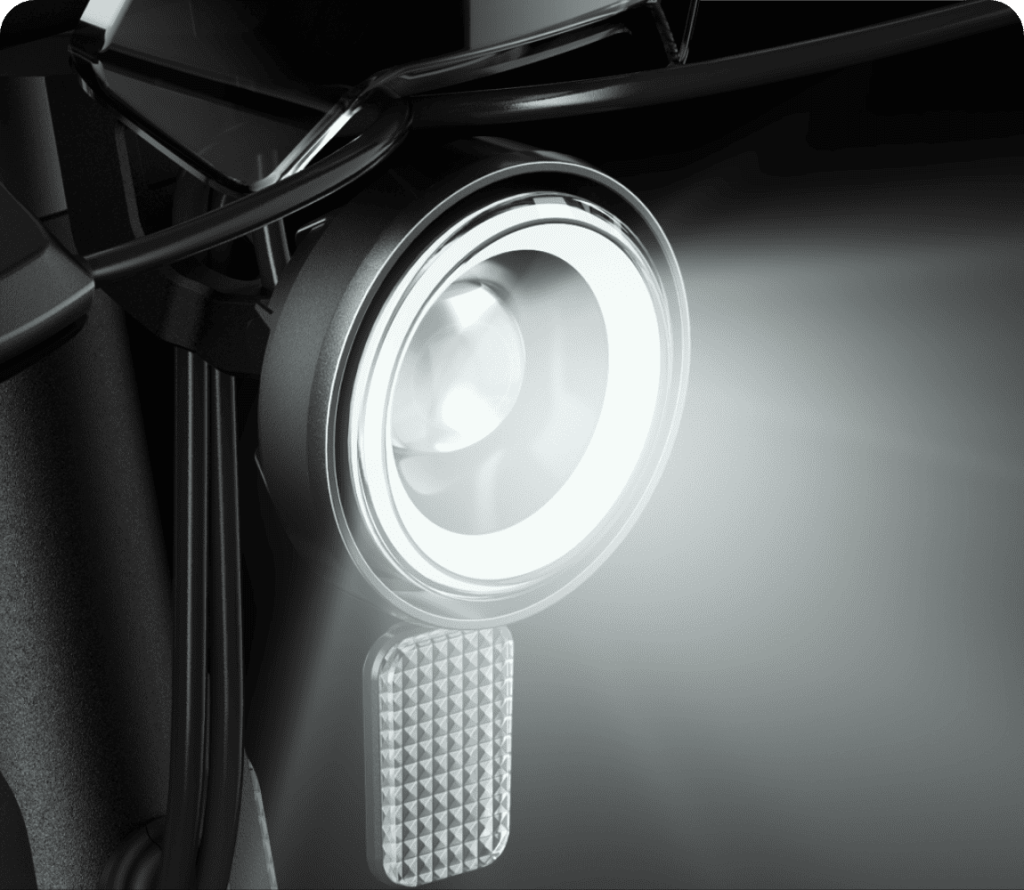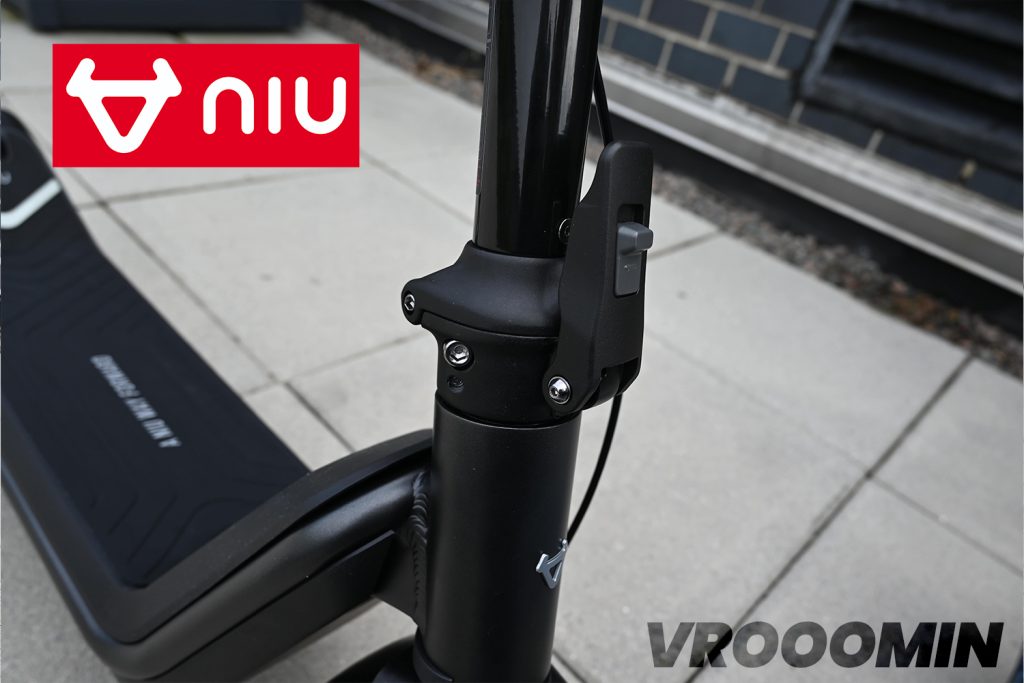 Throttle: Thumb throttle for accurate acceleration control and less hand fatigue
Handlebars: Wide handlebar for easy control
Grips: Rubber grips for firm control over handlebars.
Suspension: No suspension, 10″ tubeless tires soak up city bumps and road vibrations
Tires: 10×2.5″ wide tubeless Tires for improved grip, comfort, and acceleration.
Headlights: Front adjustable Halo lights for ride path visibility.
Taillights: Rear deck lights for braking and visibility.
Deck: Spacious deck for size and kick tail for rear foot
Ambient Lights: n/a
Turning Signals: n/a
Horn: Loud bicycle bell for safety
Mobile App: Bluetooth Connectivity for ride preferences and diagnostics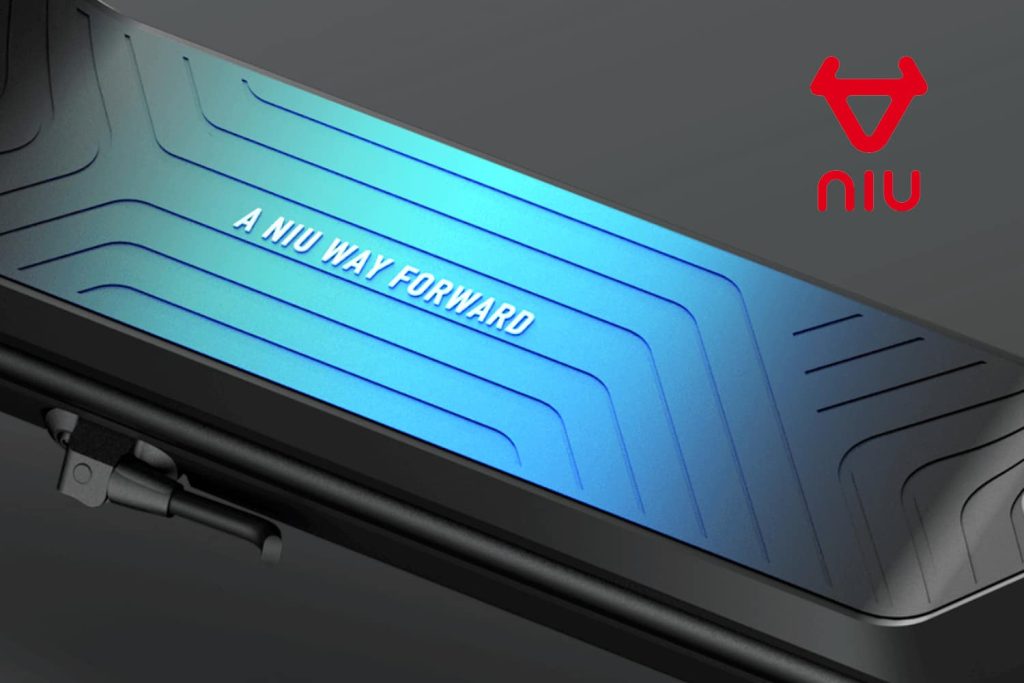 Build Quality, Chassis, Maintenance
The build quality is unbelievable, it's stunning how NIU was able to pull this off with such an approachable price tag
The KQi3 is an effective entry-level machine with NIU's stellar reputation for quality, dependability, and performance. Given NIU's fantastic track record for producing over 1 million lithium-powered devices, riders can rest assured that NIU's design, manufacturing, quality assurance, and materials provide a reliable scooter built to last thousands of miles on the road. Each scooter incorporates NIU's existing intellectual property and is designed for easy maintenance and access to spare parts. In addition, NIU offers a 2-year warranty on their electric scooters, unprecedented in the electric scooter industry. When spending $699 on a sports electric scooter, you want one that is durable and covered by an extended warranty.
Design: Beautiful high quality design for price
Build Materials: The KQi3 chassis is built with aviation-grade aluminum alloy and hard plastics. Aviation grade aluminum is commonly used for highly stressed applications: bridges, cranes, air crafts, etc.
Waterproof: IP54 Rating
Maintenance: Compared to cars, the KQi3 is generally easy to maintain. Riders would need the right tools to perform brake pad and tire changes. There are plenty of online videos for reference.
Spare Parts: n/a
Weight: At 44 lbs, the KQi3 is a light scooter and is fantastic for transporting between busses or climbing stairways.
Electronics and Drivetrain: Still a new scooter, still feels great at 200 miles
Maxload: The KQi3 Chassis can support riders up to 220 lbs, covering more than enough weight for most riders.
Handlebars: 542mm handlebar with bell, dash, and dual brake levers
Folding Mechanism: The KQi3 uses 2 step easy folding mechanism that provides solid, secure, and easy folding for storage.
Portability: At 44 lbs, the KQi3 is very light for a powerful electric scooter. It can fit in car trunks, office spaces, and apartments without a problem.
Chassis Improvements: The KQi3 features a 1st generation NIU chassis, feels quality and light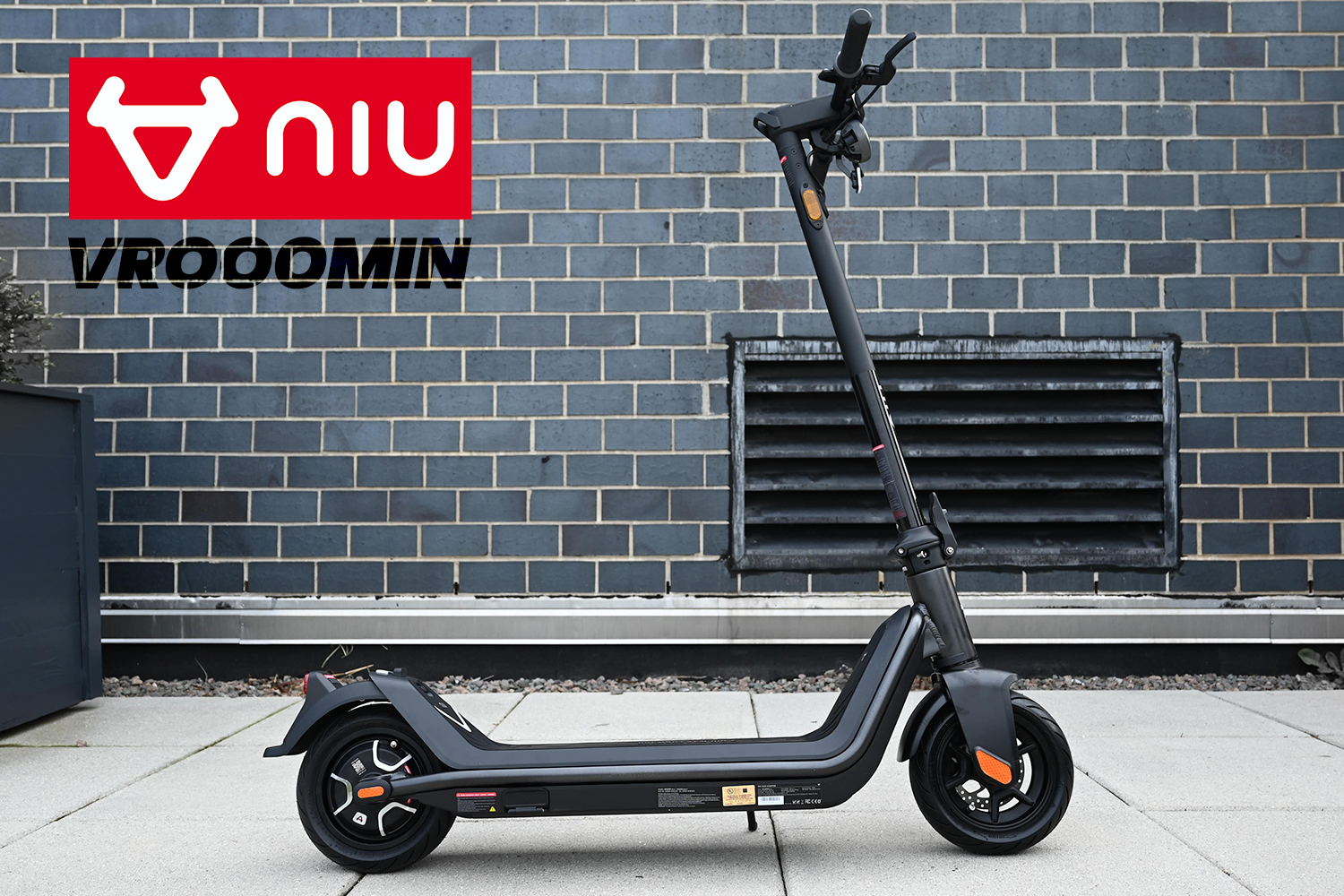 Is the NIU KQi3 Pro right for you?
For $700 bucks, you can't beat the quality and price this scooter delivers
Finding the ideal 20-mph scooter shouldn't be difficult. When all is said and done, the KQi3 is nearly unbeatable if you're looking for a fast, powerful, lightweight, and reasonably priced electric commuter scooter. There are numerous comparable scooters in its price range, but none possess the KQi3's quality, appearance, features, or performance.
Reasons To Buy:
Powerful 20 mph electric scooter, perfect for New York City Commuting
486WH Battery pack that provides 20 miles of real-world range
Reliable and tested model, best 20 MPH scooter we've ever tested
Tested in light rain on a few occasions, no issues at all
Reasons To Avoid:
At 44 lbs, it may be heavy and large for a small group of riders
$699 is expensive. You can find more cheaper models with 15 MPH performance
Some riders want even more range and speed, but will need to spend more money
Riders close to 220 lbs need to find a stronger scooter for daily use
Similar scooters:
For similar models in the Niu KQi3 Category, consider Gotrax, Segway, Hiboy, and Dualtron electric scooters.
NIU KQi3 Pro Electric Scooter Introduction Video
Disclaimer: The information presented in this article is derived from extensive research, user reviews, and publicly available information. Our aim is to provide accurate and up-to-date content; however, it is crucial to understand that the opinions expressed are based on the information available at the time of writing. We strongly encourage readers to conduct their own thorough research and carefully evaluate their individual needs before making any purchasing decisions.
eWheels 2023 Summer Deals and New Launches are here!!!
Cheap, reliable, and powerful! TurboAnt Electric Scooters 2023 Sale!
Hi guys! This post may contain affiliate links, sponsored content, and advertisements. We get a small commission for covering topics that interest us (helps us keep the doors open). For more information, please see our privacy policy and disclaimer. Ride safe yall!
2023 Electric Unicycles:
Coupons & Deals:
Apollo Scooters: Get $50 USD worth of free accessories, upgrades, or spare parts with the purchase of a scooter. Code: VROOOMIN
REV Rides: Save $50 off Scooters and EUC's, Code: VROOOMIN
EVOLV Electric Scooters: Free Folding Lock (worth C$80) for every EVOLV model! Use Code: VROOOMIN-LOCK
To keep the site running and information flowing, Vrooomin.com participates in affiliate linking programs. We're also an Amazon Associate, which means we get paid for referring people to Amazon. Please support the channel by clicking on our links.