How to Change the Tires on an Electric Scooter Dualtron Ultra 2
Hi guys! This post may contain affiliate links, sponsored content, and advertisements. We get a small commission for covering topics that interest us (helps us keep the doors open). For more information, please see our privacy policy and disclaimer. Ride safe yall!

Changing Tires on a Dualtron Ultra 2
How to change Dualtron Electric Scooter
Along with changing the brakes, the tires are one of the most common maintenance items you will need to change every 1,000 miles. Tires can last a few months to over a year, depending on your usage and riding style. This tutorial covers the front tire and uses footage from the rear tire. Both tires are generally the same process. The rear tire will require you to remove the controller bracket. That process is long but self-explanatory.
Steps:
Deflate Tire – Make sure to do this, or else bolts will be hard to remove
Remove Nuts and Bolts from Swing Arms – Use the proper wrench set to do this
Remove Swing Arm Safety nut/pin from bottom of swing arm thats attached to motor – you may need to heat bolts or nuts with a heat gun to melt and loosen glue
Use Mallet and metal object to hit out the swing arm, be careful not to scratch paint on inside of swing arm. Can opt to use vice or extract tool as well!
Remove bolts from Rim (May need to heat with torch to remove) * I also stripped one bolt from the front motor, I will produce a video on this topic in the future, be very careful when removing the bolts from the rim!!
Remove tire and split rim from motor, clean tire if needed
Remove inner tube from rim
Fit same inner tube to rim and new tire, make sure new tire arrow is facing forward, not backwards
Put everything back in reverse
Tighten all of the bolts and nuts, make sure everything is secure
Need help finding the right Dualtron scooter? Check out the MiniMotors USA Dualtron Comparison Guide and Dualtron finder Quiz. Both of these apps will help you find the right Dualtron model for your needs.
Tools:
Mallet Socket wrench
Blow Torch or heat gun
Hex Keys
Towel
Long metal object
Parts:
New Tires
Tubes (optional)
Time:
30 -120 Mins (depends on your experience with scooters, time can range!)
Looking for a Dualtron Ultra 2? Support my site and Use my Affiliate link below!
Dualtron Ultra 2 – https://bit.ly/3sqBfyJ​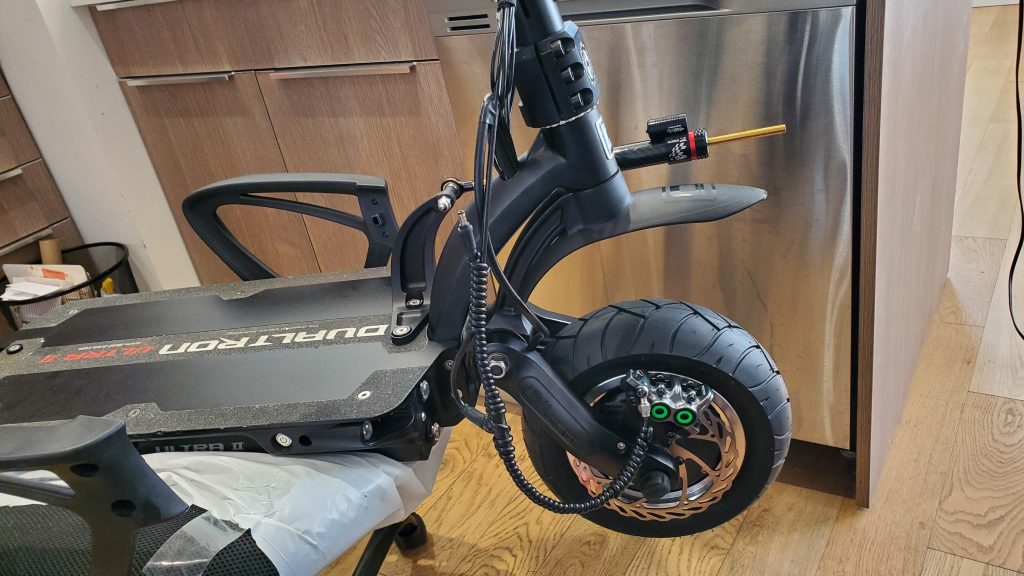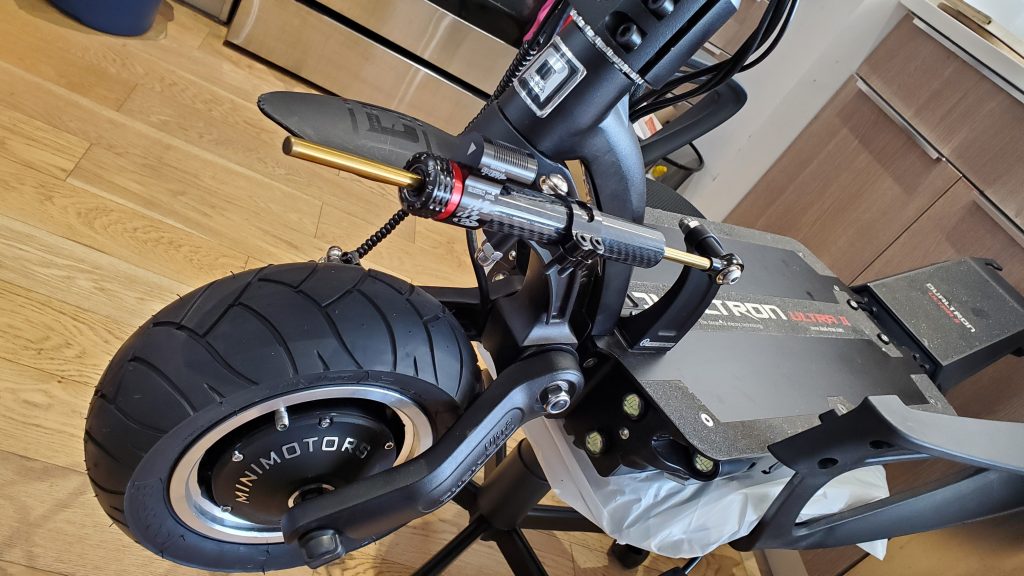 You may also like:
Inmotion V12HT Electric Unicycle Review Video
To keep the site running and information flowing, Vrooomin.com participates in affiliate linking programs. We're also an Amazon Associate, which means we get paid for referring people to Amazon. Please support the channel by clicking on our links.