The Monster Pro, 3600WH 100V Electric Unicycle
The Begode Monster Pro touts the most significant power of any electric unicycle to date. You'll never experience range anxiety kudos to the 3,600-watt-hour Big Boy Battery Pack. A sight to behold is the Monster Pro… it's fun, big, loud, audacious, and heavy. The identity of the streets' king is beyond debate.
While not having the swiftest acceleration in the Begode lineup, this massive 'Monster' tears up the blacktop at high speed without throwing you off. You'll soar down the boulevard at +40 mph while remaining stable and safe, thanks to the heavy-duty 3.5 KW motor. The +50 MPH Monster Pro is the only playmaker that has ever maintained a high level of speed and stability on one wheel. The Monster Pro supports its legacy by reigning supreme in all categories of speed, performance, capacity, tire size, headlight power, and everything in between.
Monster Truck of Electric Unicycles
The biggest wheel in the world is here!
With a massive 24″ tire diameter, the Begode Monster Pro wins the race! The Monster is the excellent wheel for any beast of a rider with a voracious appetite for distance who isn't prepared to hang it up when the others head home. No sir. Here, only riding at high speed is required—no recharge. Whatever suits your mood—standing, sitting, or both.
Technical Specs:
Motor: 3500W
Top Speed: 45 – 50 mph
Battery Pack: 3600Wh, 100V
Max Range: 70-100 miles
Safety System: Alarms & tilt-back
Handles: Retractable trolley, anti-spin lift sensor
Lighting: Powerful dual LED headlights, front & rear RGB LEDs, taillight
Speakers: Bluetooth Speakers
Fast speed, high velocity, full send
The Monster can withstand all bumps, vibrations, and potholes. Its enormous 24″ powertrain can devour almost anything for a quick snack. The 3500W king has impressive technical characteristics, including one of the fastest free spin speeds. Why does that matter? It shows that riders have consistently pushed this beast past 50 mph. Do you need to go that quickly?
View the Most Best Electric Unicycles 2022
View the Most Best Electric Unicycles 2022
View the Most Best Electric Unicycles 2022
Send your send
That is pretty damn fast. You can, though, if you want to. This wheel's massive tire, 88 lbs. weight, and geometry designed to keep your butt planted while sending your send all contribute to its stability.
Range King
All around town and back again
Many riders like to brag about their range of stats; that's brilliant. However, how many of these riders have 4x 900WH 21700 cell packs in parallel? These Monster Packs have a massive range, some of which can travel over 100 miles at lower velocities. Do you need to make a 100-mile trip in one day?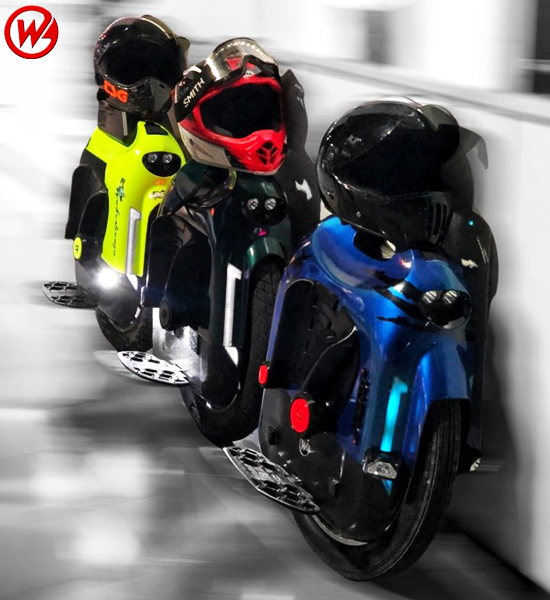 Some do and some don't.
Some choose the EX.N because of its excellent performance-to-weight ratio, while others choose wheels with enormous range and size. Forget owning myriad wheels in your stable; all you require is the Monster pro.
Take a load off.
Look Ma no standing!
Standing or sitting, big wheels have the luxury of offering the most stable sends. Ensure that you select the Begode optional factory seat to experience the highest highs. While some riders prefer to sit while others stand, the Monster Pros' ultra-stable chassis allows for both options. Enjoy high-speed velocity, teensy wind resistance, and extended battery for a long trip while taking a break from your feet.
No more choices!
We cant take it anymore.
Hot damn, there are so many options. It's likely that you already want a Begode Monster Pro if you're looking for one. Do you need a monster in your life, though? Choosing your next wheel is challenging because the 100V T4s' is soon to arrive, and the 134V Begode Masters are already being shipped. Generally speaking, easy things aren't worth it. What does it mean to you? Possibly the V13? V12HT? Or perhaps a traditional RSHT just for good measure. Size and battery capacity are important considerations no matter what you decide.
More Extreme Performance EUC's
Disclaimer: The information presented in this article is derived from extensive research, user reviews, and publicly available information. Our aim is to provide accurate and up-to-date content; however, it is crucial to understand that the opinions expressed are based on the information available at the time of writing. We strongly encourage readers to conduct their own thorough research and carefully evaluate their individual needs before making any purchasing decisions.
eWheels 2023 Summer Deals and New Launches are here!!!
Cheap, reliable, and powerful! TurboAnt Electric Scooters 2023 Sale!
Hi guys! This post may contain affiliate links, sponsored content, and advertisements. We get a small commission for covering topics that interest us (helps us keep the doors open). For more information, please see our privacy policy and disclaimer. Ride safe yall!
2023 Electric Unicycles:
Coupons & Deals:
Apollo Scooters: Get $50 USD worth of free accessories, upgrades, or spare parts with the purchase of a scooter. Code: VROOOMIN
REV Rides: Save $50 off Scooters and EUC's, Code: VROOOMIN
EVOLV Electric Scooters: Free Folding Lock (worth C$80) for every EVOLV model! Use Code: VROOOMIN-LOCK
To keep the site running and information flowing, Vrooomin.com participates in affiliate linking programs. We're also an Amazon Associate, which means we get paid for referring people to Amazon. Please support the channel by clicking on our links.