Levi is a financial analyst based in the South Bay. He enjoys the outdoors, late-night cookouts, low-stakes hold 'em, and high-speed electric vehicles. Smokey BBQ, cheap tacos, cold beer, organic produce, and fast e-bikes are the only things Levi knows. Levi constantly ponders the advancement of high-performance electric vehicles and their relationship to the changing climate.
The NAMI Burn-e Electric Scooter is here.
Seeking a 72V Monster to blast you through the monotony of daily life? The heavyweight 103 lbs 8.4KW Burn-E might be the one electric scooter for you.
The 32AH Burn-E Viper is equipped with a 72V system, hydraulic brakes, and an adjustable suspension system to make your commuting more delightful.
For similar scooters, consider the Dualtron Ultra 2, Wolf King GT, Dualtron Thunder 2, Rion Apex, and the NUMO Slack Core 920.
Nami Burn-E Electric Scooter
The Nami Burn-e scooter is excellent for all seasons. The IP55 grade for water resistance allows for increased usage throughout the severe winter months. The Burn-e is the zenith of off-roading.
Top Speed: +60 mph
Max Range: up to 90 miles
Charge Time: 12hrs
Weight: 103 lbs
Max Weight: 264 lbs
Braking: Front and Rear Nutt or Logan full hydraulic brake with 160mm rotor and cooling fin pad
Top Electric Scooter for Performance
The Nami Burn-E electric scooter is so exceptional that it ranks among the highest-rated electric scooters of 2021. An extremely honorable rating considering all of the other high-end e-scooters on the market that it was competing against.
Pros: Fast, powerful, unique design
Cons: Issues with warped disc's, recurring issues with shipping, riders received broken and disfigured scooters, Nami package was weak and does not use styrofoam, scooters damaged by US shipping and handling
Riders worldwide have logged hundreds of thousands of miles on the NAMI Burn-e, and the consensus is that it is one of the best in its class.
Battery Pack: 72V 32Ah 2,3 Kw/h Lg/Panasonic/Samsung battery
Stability: Steering damper
Lighting: Improved indicators
Suspension: Adjustable 165mm hydraulic coil suspensions
Braking: NUTT or Logan hydraulic disc brakes with 160mm discs
Handling: Innovative Carbon Fibre Steering Column
IP Rating: Water resistant IP55 and IP65 Rating for peace of mind
Nami
The NAMI (New Age Mobility Innovation) Burn-e electric scooter offers a novel approach to riding on two wheels. Michael Sha and his team have invested years of research and development into the NAMI brand and are committed to producing innovative electric transportation.
Display
The Burn-E's large crystal-clear display has a plethora of new intelligent features to make your life a whole lot easier. These include five rider modes and the ability to tailor ride configurations to your preferred riding style.
The independent settings of the two-speed controller allow the rider to adjust the acceleration power of the front and rear motors individually.
In addition to its overheating protection system, the drivetrain features cruise control for extended trips. Moreover, the display has an IP65 rating!
Lighting
Illuminate the night sky while riding! The Burn-e escooter is equipped with a 2000 lumen front LED light that is mounted at handlebar height, as well as side LED strips that are integrated with turn signals and horn on either side of the deck.
All Burn-E lighting features a reassuring IP55 rating for peace of mind, as safety is a top priority.
Locking System
Burn-E handling is secure. A new patent-protected lock taper folding system makes lowering the steering column a breeze.
A support base and quick release system make folding and unfolding the electric scooter easier than ever. All components are machined from stainless steel type 304.
Technical Specs:
Top Speed: +60 mph / 95km
Max Range: Up to 90 miles / 150km (60kg load, 25 degrees of ambient temperature Based on the flat road 30km/h constant speed driving)
Standard Charge Time: 12 hours charging time with two chargers is 6 hours
Weight: 103 lbs / 47 kg
Max Load: 264 lbs / 120 kg
Braking: Front and Rear Nutt/Logan full hydraulic brake with 160mm rotor and cooling fin pad
Motor Size: 1500W x2 with hall sensor / Peak at 4200W x2
Display Features: Smart display with riding mode setting ability / Parameters setting for each controller is independent Smart cruise control / Over heat protection built in / IP65
IP Water Resistance Rating: IP55 & IP65
Lighting: 2000 lumen front led light, / Side LED strip integrated with turn signal / Motorcycle horn /
IP55
Size when folded LxWxH: 1346mm x 620mm x 640mm
Tires: 11 inch tubeless tire 90/65- 6.5 / Street or off road tyre available
Cable System and IP Rating: Quick connection for all electric component, for the cables near handle bar and under the deck / IP 55 for the whole scooter
Motor Type: 1500Wx2 with hall sensor / Peak at 4200Wx2
Battery: 72V 2,3 Kw/h Lg/Panasonic/Samsung
Frame: One piece aviation aluminum welding frame / Solution and aging heat treatment
Suspension: 165mm length KKE hydraulic coil shock with rebound adjustment
Controller: 12 mosfet / 50a max current controller x2 / sine wave, ip65
Folding System: Patent designed thread lock taper folding system / 304 stainless steel folding parts
Charger: Standard 2x 3a quick charger / Dual charging port in the scooter
Handlebar: 31.8mm diameter / 620mm length handle bar
Main Dimension Overall size: 1346mm x 620mm x 1446 mm
Handle bar to deck, 1090mm in height
Deck cover: 564x312mm, 766mm in length include rear foot rest
Ground clearance: 150mm min at kickstand base, Top of the deck to the ground 292mm
Package size: 1405mm x 355mm x 690mm
💪 Hi friends! We hope you find our content useful! Make sure to use our affiliate links, it helps support our site and keep the fresh content, apps, videos, and updates coming. Ride safe!

- Team VROOOMIN
⚡New: 2022 Best Electric Scooters
⚡New: 2022 Best Electric Unicycles
Editor's Note: VROOOMIN.COM reports the advertised speed and range from the manufacturer. The exact results will vary depending on the rider's weight, overall payload, road conditions, and charge level. Most PEVs will deliver at least 60-70 percent of the quoted range, if not more. The top speed and range will be decreased for heavier riders.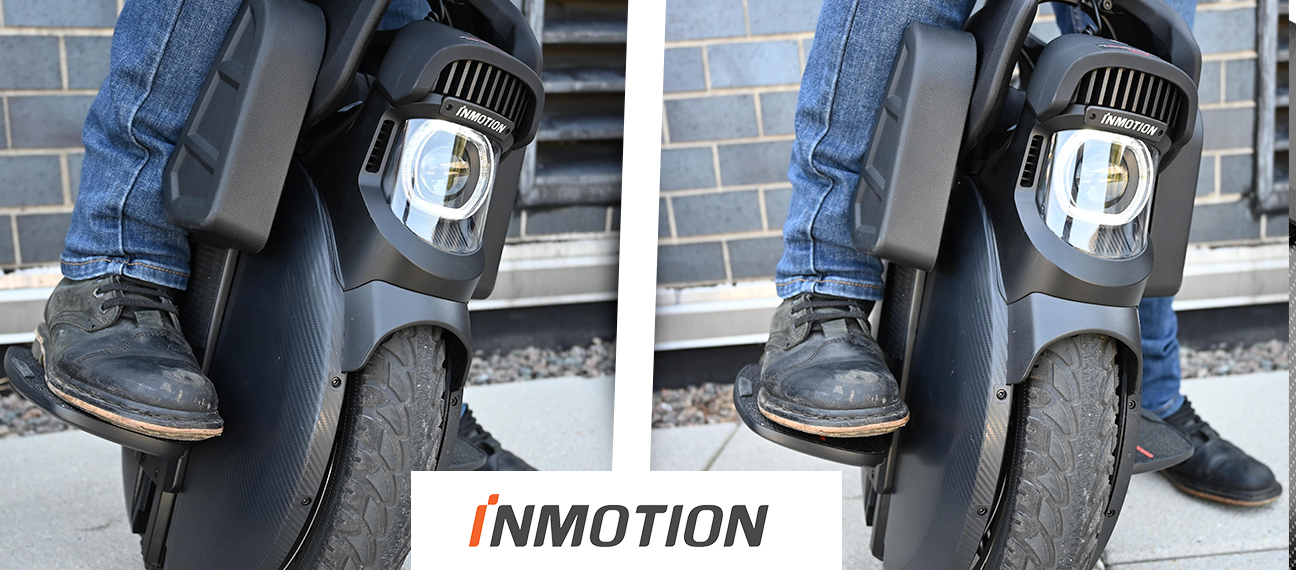 2022 Electric Scooters:
2022 Electric Unicycles:
Coupons & Deals:
Apollo Scooters: Get $50 USD worth of free accessories, upgrades, or spare parts with the purchase of a scooter. Code: VROOOMIN
REV Rides: Save $50 off Scooters and EUC's, Code: VROOOMIN
EVOLV Electric Scooters: Free Folding Lock (worth C$80) for every EVOLV model! Use Code: VROOOMIN-LOCK
To keep the site running and information flowing, Vrooomin.com participates in affiliate linking programs. We're also an Amazon Associate, which means we get paid for referring people to Amazon. Please support the channel by clicking on our links.