Levi is a financial analyst based in the South Bay. He enjoys the outdoors, late-night cookouts, low-stakes hold 'em, and high-speed electric vehicles. Smokey BBQ, cheap tacos, cold beer, organic produce, and fast e-bikes are the only things Levi knows. Levi constantly ponders the advancement of high-performance electric vehicles and their relationship to the changing climate.
Begode releases the Begode Master X, 3600WH 105 lbs Electric Unicycle
In typical Begode fashion, they launch an additional wheel. The Begode Master X is another variant of what appears to be a "cut-and-paste" strategy for expanding the company's product line by reusing designs with different specifications.
Why is this being done? Far cry from the Inmotion V13 Features
If it's not broken, why reinvent the wheel? In this instance, they are releasing a 3600WH Master variant.
I cannot say for sure, but based on user engagement metrics on our online platform, I suspect Master Pro's enthusiasm has been lackluster in the shadow of the V13 Challenger. But why? Could it be the price, size, weight, lack of features, poor quality assurance reputation, or battery life? Riders want more than capacity; they want depth, innovation, excitement, and advancement.
Big Capacity
3600WH is a lot of battery; that's what the Sherman Max has. This was the capacity of the original Monster Pro, and Begode was the first company to include a battery for fans with a monstrous appetite. At $4600, the Master Pro is a lot of wheels, which costs a lot of money and a lot of weight. The Monster X should make things simpler, more accessible, and affordable. Could this be the sweet spot for you? Whether they like or dislike it, I'm confident that EX20S owners are experiencing heightened buyer's remorse.
Can't time this, enough is enough.
Begode Release Cycle Fatigue
However, this is true for everyone and everything we purchase; there is always something newer and better on the horizon. In the case of Begode, there is no way to time the market, good or bad.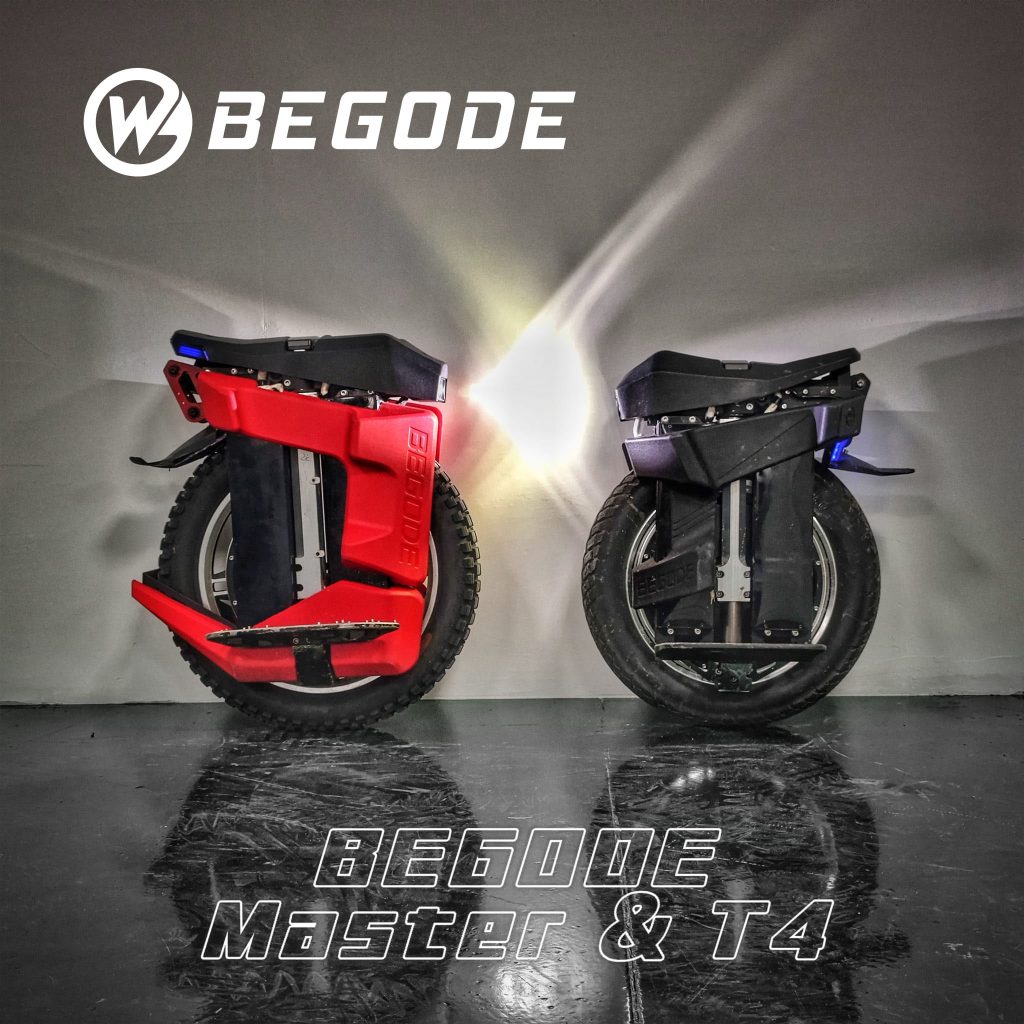 Begode Master X Electric Unicycle
Sorry, I want to change my preorder
The rate at which these wheels are developed, marketed, and supported can be both a boon and a curse for distributors. The latter is more likely from support, merchandising, ordering, and warranty standpoint.
The Challenger gets challenged.
The Undisputed 53kg 134v Full suspension Unicycle
The Master Pro, in typical Begode flair, seeks to topple the recently announced Inmotion V13 as the best-performing and most range-extending wheel on the market.
Big Performance
The Master Pro enables you to go farther than any other wheel since it has a whopping 4800Wh 134V battery powering a 4500W motor that free-spins to 122kmh, courtesy of its more giant 22″ wheel. It has a sturdier suspension system, a top-mounted display, and an option of the street or off-road tires, just like the OG Masters that haven't landed in mass yet.
The Last Boss Wheel
This unit's specifications and weight are overwhelming.
For new riders to the scene, the Master Pro may be the most exhaustive, highest-performing, longest-range electric unicycle on the planet. There is no doubt that the elusive Inmotion V13 led to the emergence of the Master Pro overnight.
Battery: Pick between High power or High range battery packs. Largest 4,800Wh battery pack with the Samsung 50E cells, or 3,840Wh consisting of the high-powered 40T pack
BMS: Improved battery/BMS system with temperature sensors for safety.
Motor: largest high torque 4500W motor, no-load max rotational speed of 75.8MPH (not riding speed!)
Suspension: Suspension shock system, with the rebound, providing up to 80mm of travel to make 22″ riding experience even smoother.
Tires: Pick your adventure, Choice of 22″ knobby or street tire for any riding need.
Pedals: Fitted with XL spiked pedals for grip and easy acceleration and braking.
Shipping from US expected sometime in December
Expected release price of $4,599
Big Money, Big Stability
eWheels now excepting $1,000 deposits for new units
The Master Pro might be the best option if you're seeking the most comfortable, long-distance ride available. For a wheel to weigh 118 lbs and cost $4,600, there's a high price to pay for weight and currency. Few people are interested in wheels of this caliber, but for those that are, you get what you pay for.
Performance Vs Technology
Now, the question remains, highest range or highest quality innovation and construction?
You had better boost your batter capacity if going up against Begode. Inmotion is tough to match if you want some of the best technology, finishes, and quality.
22″ Blades
Big balling, smashing, making my ends
For me, anything over 80 lbs is off the bar counter, and I'm sticking with my Begode 40T Master whenever that comes in. I will have to purchase a set of fairings, and power pads irk me; you will experience a similar situation with the Master Pro or baby T4.
Because let's face it, Begode is all brawn with lower quality.
Mind the gap
Why is a gap between the seat and side pads on the Master, Master Pro, and T4? The renderings are blacked out, giving them a polished, seamless appearance. The units appear to be quite flimsy and exposed in photographs. Clark and Grizzla have developed fairing sets to compensate for the inadequate shell protection. However, Begode needs to get its act together and rectify these design problems.
Performance Over Quality Control
Nevertheless, these wheels are quicker than quick, so you'll need to add a few hundred dollars to the purchase price to compensate for the cosmetic flaws.
Let me check my bank account
I'm cautious with any first-generation wheel. If I spend $5,000 on a wheel, it's not to serve as a beta tester. I'm not signing up to deal with customer service, blown boards, or first-generation-related problems. I want the wheel to spin safely. I want to get my money's worth.
More Extreme Performance EUC's
💪 Hi friends! We hope you find our content useful! Make sure to use our affiliate links, it helps support our site and keep the fresh content, apps, videos, and updates coming. Ride safe!

- Team VROOOMIN
⚡New: 2022 Best Electric Scooters
⚡New: 2022 Best Electric Unicycles
Editor's Note: VROOOMIN.COM reports the advertised speed and range from the manufacturer. The exact results will vary depending on the rider's weight, overall payload, road conditions, and charge level. Most PEVs will deliver at least 60-70 percent of the quoted range, if not more. The top speed and range will be decreased for heavier riders.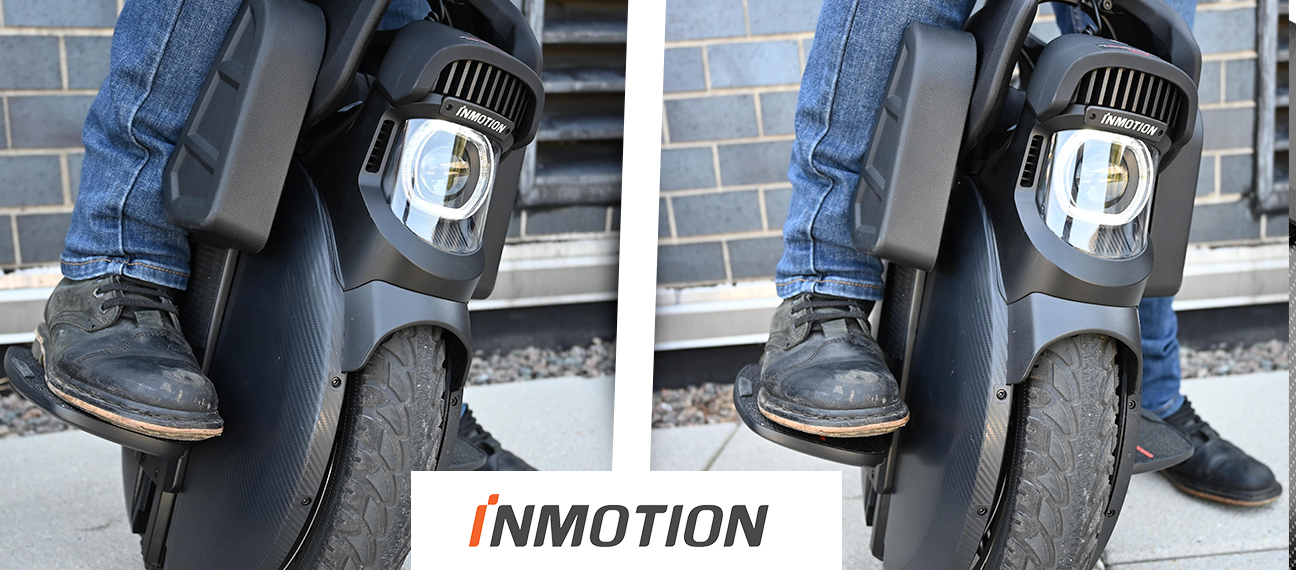 2022 Electric Scooters:
2022 Electric Unicycles:
Coupons & Deals:
Apollo Scooters: Get $50 USD worth of free accessories, upgrades, or spare parts with the purchase of a scooter. Code: VROOOMIN
REV Rides: Save $50 off Scooters and EUC's, Code: VROOOMIN
EVOLV Electric Scooters: Free Folding Lock (worth C$80) for every EVOLV model! Use Code: VROOOMIN-LOCK
To keep the site running and information flowing, Vrooomin.com participates in affiliate linking programs. We're also an Amazon Associate, which means we get paid for referring people to Amazon. Please support the channel by clicking on our links.