William here! My EX.N and S2 are my 2022 preferential rides. Any SLAYER weekend ride done well must start with cold beverages, clean under garments, good tunes, and pleasant attitudes. 2010's EDM is acceptable, but only after midnight and before sunrise.
Hi guys! This post may contain affiliate links, sponsored content, and advertisements. We get a small commission for covering topics that interest us (helps us keep the doors open). For more information, please see our privacy policy and disclaimer. Ride safe yall!
Extreme Bull Commander Pro upgraded to 134V!
Begode does it again!
Begode moves so quickly; in their most recent game of performance chess, they're pushing their Commander into the 134V category, check! What exactly does that mean? This new spec update could be the best (not surprising given their history) move that calls the Sherman-S launch into question, or does it?
Something to write home about?
It is too early to say whether riders in the community value performance or quality more. If the Commander can improve its build and ride quality, will Begode overtake the Leaperkim in market demand? It's hard to say; if it's sold out across the board, then sure, it's more successful than the Sherman-S, but will it? With the Master series in the wild and the EX30 on the horizon, how much water can Begode pull from this finite well of EUC riders?
Faster than most
The 134V models are already faster than the Sherman-S; that's a fact; adding 134V system to the Commander model doesn't change much. We predict riders who want a Sherman, will get a Sherman. Riders who want to go faster, they have plenty of options. Get whatever you want, and leave the debate over who built the better wheel to those who participate in the threads.
Sherman-S, Commander Pro, or Inmotion V13?
Good food or new wheel?
I must admit that I am intrigued by the Commander Pro and the EX30; hopefully, Begode will improve their quality control and give me a reason to spend my hard-earned greenbacks on a new 3600WH wheel. Because we're in recession, for some of us, we a have to choose between a wheel and many other life necessities.
At your request, we decided to update the Commander Pro to 134v c38 3600wh !!The latest generation of high-performance motherboard and high voltage endow Commander Pro with powerful Speed and Torque !
Super smooth damping system
Strong magnesium alloy side plate
Music speakers
No load speed 112km/h
C38 High Torque Motor
134v 3600wh
Thank you for your continued support👍🏻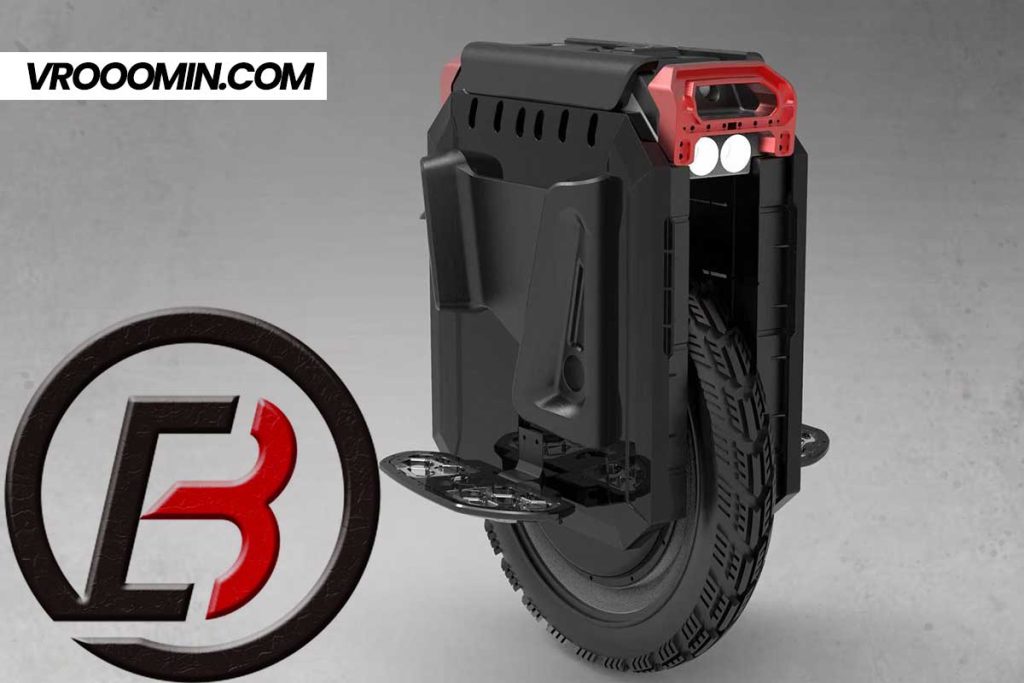 Extreme Bull Commander Pro Suspension Electric Unicycle
100V 3600WH High-Speed Wheel
Damn Begode, another one, as Khalid would say. How many additional wheels will be available before the end of the year? Can Begode keep up with the supply of spare parts? I already spend hours researching Amazon products for my everyday needs. A wheel, though, the cost, the parts, the anxiety. It's more than this old man can take, SLAYER, can't cope with the onslaught of direct current motors options.
Didn't the EX20S come out a few months ago with a 100V 3600WH pack, do EUC dealers even want to cope with these stock fluctuations?
Technical Specs:
Model: Extreme Bull Commander Pro
Battery: 3600WH 100V
Motor: 3500W High Speed
Suspension: Cental Dampening system
Shell: Magnesium alloy shells
Features: 90-degree folding trolley, Bluetooth speaker, updated transparent pedals
To the Extreme
High-Speed Wheel
Extreme Bull has recently announced the addition of its third 100V item, the Commander Pro Suspension Unicycle, to its portfolio. We don't know much about this machine besides that it has a 3600WH 100V pack and a 3500W high-speed motor on top of a central dampening system. Sounds familiar. Have you heard of the Sherman-S? I thought Leaperkim had some magnesium treats for us coming.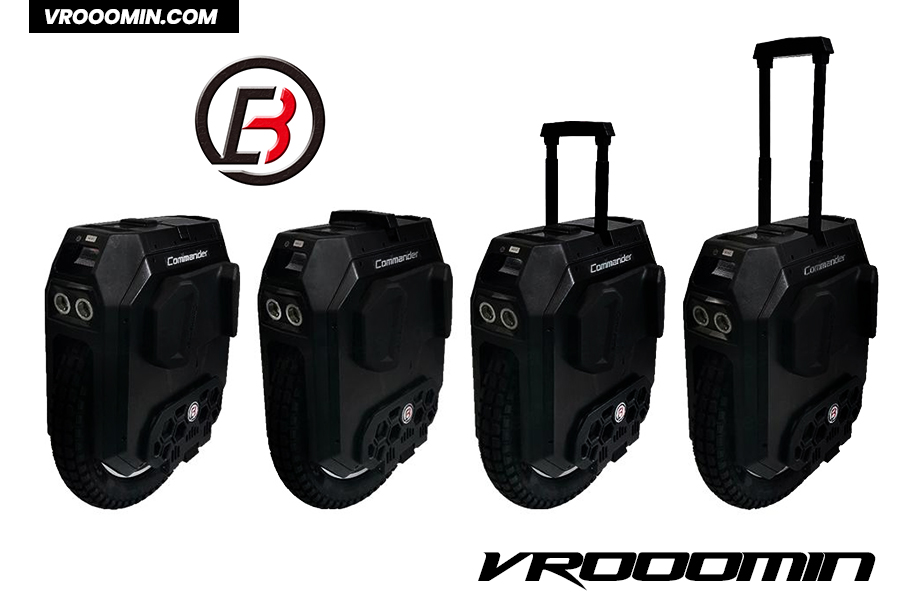 Glitches and Such
It's been quite annoying and disappointing
The suspension may have a fork suspension similar to those sold by Veteran Sherman Suspension. The Leaperkim Sherman-S is a highly anticipated wheel for 2023. We saw a rise in attention, clicks, and searches for this on our site; people are excited. We can all agree that EUC producers have dealt with a slew of first-generation difficulties, flaws, and software errors, all of which have eroded customer faith in EUC brands.
Clone Wars & Extreme Inspiration
Who copied who?
A magnesium alloy side plate, a 90-degree folding trolly handle, and updated honeycomb pedals round out the Commander Pro's features. It's almost funny how much the Commander Pro looks like a Sherman-S. The Commander V1 was alre`ady a clone of the Sherman OG, so it's only following its natural sequence.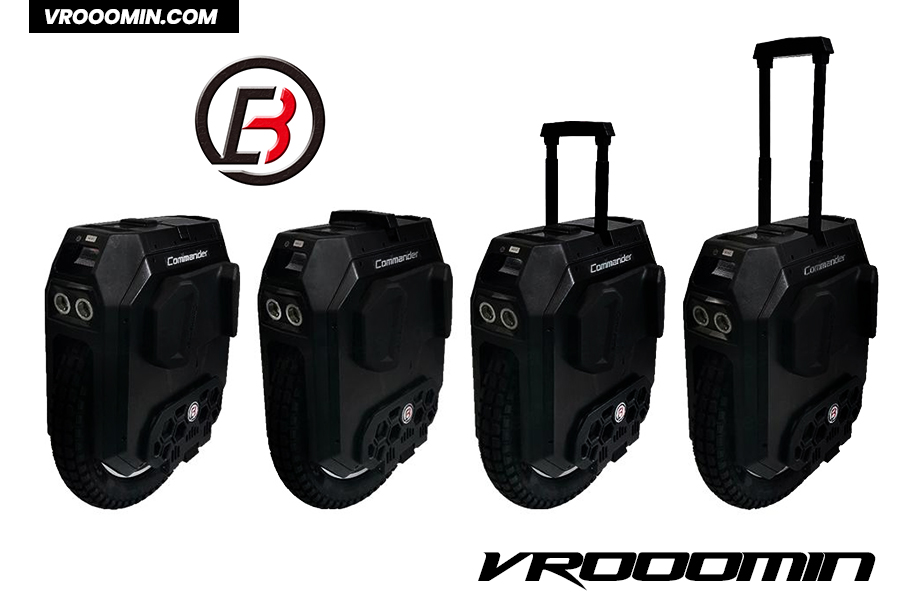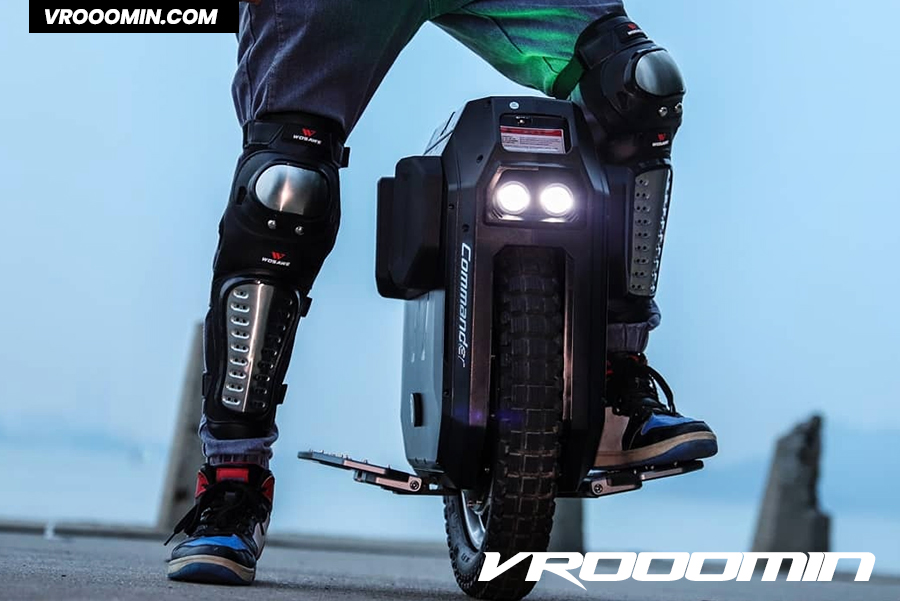 Winter is coming
More wheels are coming for 2023
The Commander Pro will be released in the winter, alongside the Begode EX30 and the Master Pro. There are so many wheels out now, some 100V, some 134V, that it's difficult to understand the broader picture with all these Begode wheels being produced in rapid succession.
Are you a fan of Commander Pro? Please let me know in the comments.
More Extreme Performance EUC's
North America: For quality electric scooters, unicycles, e-bikes, and customer service, visit eWheels, MiniMotors USA, Bluetran USA, Rev Rides, Ubran Machina, NIU Electric Scooters, and Voro Motors.
💪 Hi friends! We hope you find our content useful! Make sure to use our affiliate links, it helps support our site and keep the fresh content, apps, videos, and updates coming. Ride safe!

- Team VROOOMIN
⚡New: 2022 Best Electric Scooters
⚡New: 2022 Best Electric Unicycles
Editor's Note: VROOOMIN.COM reports the advertised speed and range from the manufacturer. The exact results will vary depending on the rider's weight, overall payload, road conditions, and charge level. Most PEVs will deliver at least 60-70 percent of the quoted range, if not more. The top speed and range will be decreased for heavier riders.
2022 Electric Scooters:
2022 Electric Unicycles:
Coupons & Deals:
Apollo Scooters: Get $50 USD worth of free accessories, upgrades, or spare parts with the purchase of a scooter. Code: VROOOMIN
REV Rides: Save $50 off Scooters and EUC's, Code: VROOOMIN
EVOLV Electric Scooters: Free Folding Lock (worth C$80) for every EVOLV model! Use Code: VROOOMIN-LOCK
To keep the site running and information flowing, Vrooomin.com participates in affiliate linking programs. We're also an Amazon Associate, which means we get paid for referring people to Amazon. Please support the channel by clicking on our links.