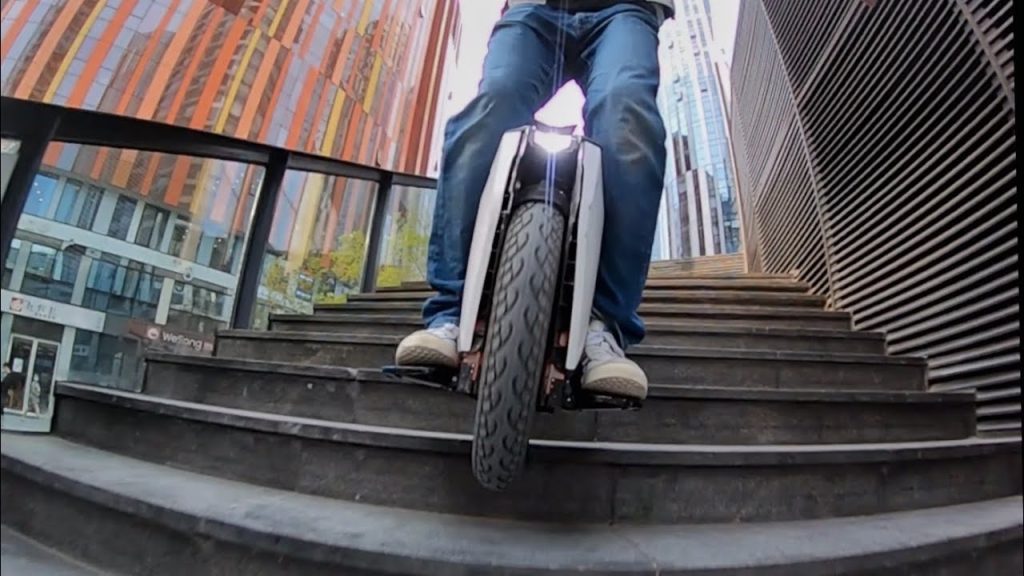 The Godfather is back
The man, myth, and legend has returned with a brand new video review
There is something incredible about Kuji – he has far created the most excellent electric unicycle films. When I began my EUC journey (i.e., binge-watching videos of personal electric vehicles), I consistently came across his EUC thumbnails and thought, who is this guy? He's all over youtube. Kuji would be slouched with frames, displaying the wheel of the month with a smirk, ready to tell some sweet stories.
Kuji's Begode Master Review
The community has been inquiring about Kuji's whereabouts, so it's lovely to know that he is well and active in the EUC realm. It was previously mentioned that he had recently relocated and was taking a break from wheels, and most EUC releases did not inspire new content. With future releases from Inmotion, Leaperkim, Begode, and King Song, can we anticipate that the bar will be lifted, increasing video content?
Begode Master Review: Dangerously Fast
The Master is insanely fast, crazy torquey, excellent at high speeds on bumpy terrain, but comes with serious safety concerns.
Order the Begode Master: US: https://bit.ly/ewheelsMaster EU: https://bit.ly/eridesMaster
Begode Master Specs:
Max Speed: 52 mph (84kph)
Range: 30-60 mi (50-100km)
Recharge Time: 6 hours (3 hours with two chargers)
Max Load: 330 lbs (150kg)
Motor: 3500W Hollow Bore
Battery Option 1 (As Tested): 134V 1920Wh Samsung 40T High Discharge
Battery Option 2: 134V 2400Wh Samsung 50E High Capacity
Weight: 79 lbs (36kg)
Tire: 20×2.75" CST-186
Headlight: Yes
Bluetooth Speakers: Yes
USB Port: Single
Pedal Height: 8.7" (220mm)
Suspension Travel: 3.15" (80mm)Charger: Single 400W Included
Epic Coverage
I grew hooked on his commentary, amazing ride footage, and b roll of his electric vehicle adventures in mainland China only after I began to ride wheels. Kuji has lived in many locations throughout his EUC career and has given us a sneak view of the mysterious mainland while the country is sealed. I think I can speak for the whole community when I say, "Welcome back, Kuji," thanks to his excellent taste in music, extensive coverage, and creative stories.
It's been a while, and we expect to see more videos shortly!
New Wheels
As stated in the video, the content provider has no interest in the most recent wheels. We need more traditional Kuji EUC coverage. We hope that the V13 and Veteran Sherman Suspension will spark something in the way of new videos.
More Extreme Performance EUC's
Disclaimer: The information presented in this article is derived from extensive research, user reviews, and publicly available information. Our aim is to provide accurate and up-to-date content; however, it is crucial to understand that the opinions expressed are based on the information available at the time of writing. We strongly encourage readers to conduct their own thorough research and carefully evaluate their individual needs before making any purchasing decisions.
eWheels 2023 Summer Deals and New Launches are here!!!
Cheap, reliable, and powerful! TurboAnt Electric Scooters 2023 Sale!
Hi guys! This post may contain affiliate links, sponsored content, and advertisements. We get a small commission for covering topics that interest us (helps us keep the doors open). For more information, please see our privacy policy and disclaimer. Ride safe yall!
2023 Electric Unicycles:
Coupons & Deals:
Apollo Scooters: Get $50 USD worth of free accessories, upgrades, or spare parts with the purchase of a scooter. Code: VROOOMIN
REV Rides: Save $50 off Scooters and EUC's, Code: VROOOMIN
EVOLV Electric Scooters: Free Folding Lock (worth C$80) for every EVOLV model! Use Code: VROOOMIN-LOCK
To keep the site running and information flowing, Vrooomin.com participates in affiliate linking programs. We're also an Amazon Associate, which means we get paid for referring people to Amazon. Please support the channel by clicking on our links.