Begode MCM5 V2 Electric Unicycle – $1,350
Monotonous things made fun, the every day wheel
Getting things done, food, work, errands, the boring shit made fun. I've owned my MCM5 for three years, and some change now. In hindsight, this has been the best personal electric vehicle I've ever purchased. Why? It's not the fastest machine, but it has crazy acceleration and all the top speed I would ever need in New York City.
Everything you need in a commuter wheel
It's not the most extended range, but it has all the battery range I would ever need in a single day. It has an old-school retractable trolley handle, cheap lighting, and horrid speakers, but who cares? I don't need features, only a fast, fun, and reliable wheel. It's simple, quick, dependable, agile, and a blast to carve on!
I received my MCM5 a week later.
It's lightweight, portable, and fits in my locker room at the gym. It doesn't take up too much space. I've ridden this wheel in the rain, snow, and hot, humid days. The MCM5 is still going strong, as was the first day. Who would have guessed that the MCM5 would change my life when I emailed Jason about it three years ago?
Can I talk to the Manager?
He was the owner.
I pressed to get a free fast charger with my same-day purchase, but he politely declined. Well played (Sorry Jason! I admit I've developed a sense of consumer entitlement for free things after dealing with Verizon on many painful occasions).
eWheels Now Shipping MCM5:
Considered to have the most powerful hill climbing performance of any Electric Unicycle currently manufactured.
Unparalleled torque, acceleration, and raw power, with the fastest cruise speed of any 14″ vehicle.
Now Shipping the MCM5v2 with 14 x 2.5-inch Tires and an Integrated Speaker
The Best Entry Level Wheel for Short Commuters
This wheel can give you at least 20 miles of range, plenty for NYC commuters.
The Begode MCM5 is an 84V commuter unicycle with a maximum speed of 27 mph. This wheel's muscular strength will keep you on your toes and heels. Compared to other 14″ wheels on the market, the MCM5 has earned a reputation for being the ultimate hill climber.
In addition to its strong torque and quick acceleration, Begode has equipped the MCM5 with a high-discharge 800Wh Panasonic battery pack. When pressing this wheel to its limit, riders can expect a minimum of 20 miles of range. As for features, the MCM5 includes a decent trolley handle, USB charging, front and rear lights, and a kill switch. For a wheel of its size and price, the MCM5 is surprisingly straightforward to use.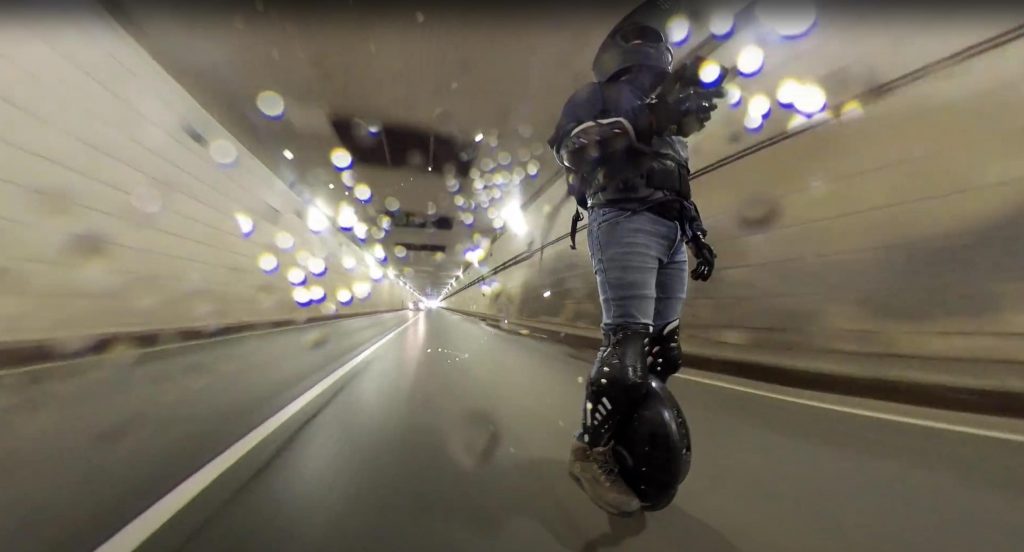 WARNING
For the newbies
It is pretty challenging to learn how to ride a EUC. The basic ideas are idling and mounting one foot, mounting both feet, acceleration, balancing, braking, and stopping. I won't go into depth here, but as most riders realize on their own, practice is the key to mastering all six abilities.
The journey had been harrowing
Riders must practice mounting, balancing, and riding the wheel with their feet and the rest of their body. I almost quit. I didn't notice any progress till after the first week. It took me about three months to learn how to ride well, but only two weeks to learn how to ride short distances.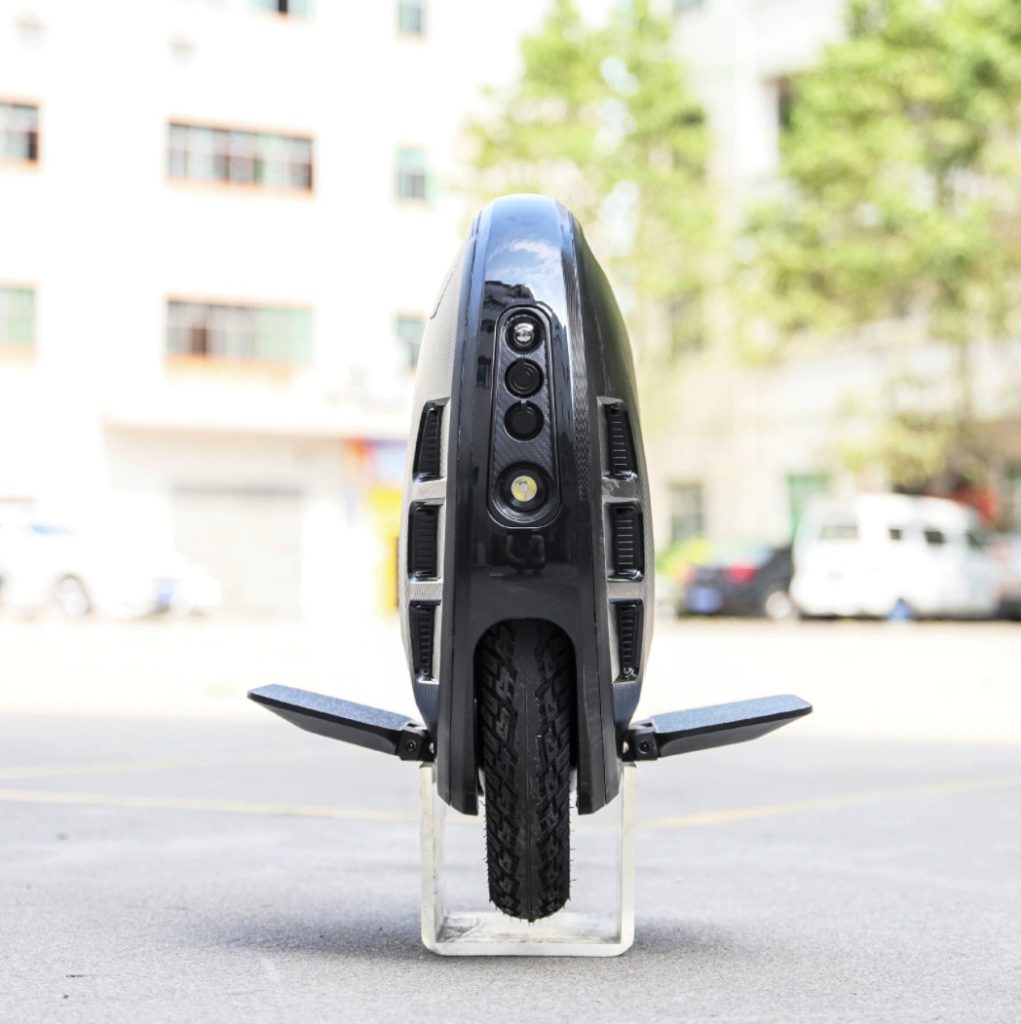 Portability
You can carry this wheel on a train, in your car's trunk, or up a flight of stairs due to its portability and moderate weight. The MCM5's chassis can sustain riders weighing up to 250 pounds, demonstrating its impressive power. The MCM5 is quick, powerful, compact, dependable, and easy to operate. I've owned one for three years and ridden it in various adverse situations, but I've never had a negative experience with mine.
Improvement
Begode means good performance, but cheap build quality
The only thing I dislike about this wheel is that it has a cheap feel to it. The side panels snap into place, the screws are cheap and the handles could use better-designed components. Apart from minor structural flaws, the internals is sturdy, and the high performance compensates for the low-cost materials.
It's difficult to ride this wheel safely without good pads
I cut my fingers when fixing and replacing the trolley by snapping some shell components. Be careful when doing repairs, as some parts can be sharp. The wheel also requires pads; it has cheap, wimpy ones; purchase some power pads so you can safely accelerate, steer, and brake.
Technical Specs:
Motor: 1500W
Weight: 37 lbs
Cruising Speed: 23-25 MPH
Charge Time: <2 hrs to 80% with a 5A fast-charger
Max Load: 250 lbs
Battery Capacity: 800WH
Range: 20~40 miles
Begode MCM5 V2 Review
Summary
This wheel does not have the highest top speed, most extended battery range, good speakers, suspension, or fancy pedals. You won't criticize a quality bourbon for not having the highest proof, the fanciest bottles, or the most excellent packaging. The Begode MCM5 is the epitome of what an electric unicycle should be. This wheel has torque, a lightweight, reliable chassis, and all the range you need in a single day.

With 25 mph cruising speeds and a minimum 20-mile range, you don't need anything more on top of a 40 lb chassis. It just works. It's lightweight, it's fun, and it's my favorite wheel. It has everything I need, not the extra amenities some riders want. This wheel would be near perfect if it weren't for the trolley and shell.

Begode MCM5V2 Electric Unicycle
Summary and specs by eWheels below
Until recently, Gotway Electric Unicycles provided a quandary to potential customers; on paper, these machines were miles ahead of the competition in terms of top-end performance, but the advantages were countered by a mixed history of reliability, notably on the controller.
MOSFETs, the solid-state circuitry that powers the motor, can deliver burst loads of up to 1000 Amps for a few microseconds and 300 Amps or more for a few seconds. This is a three-fold increase over the previous generation. The wheel also has a 1500W sustained motor, four times the power of any other 14-inch wheel, and a battery capacity of up to 800Wh.
Big hill, no problem
The effect is a wheel that looks impressive on paper and has won worldwide recognition and applause from seasoned riders who have used it in the very few months that it has been available. If you're looking for a high-performance practical unicycle that's agile, has tremendous amounts of power for hill climbing, is super reliable, and has a cruising speed that you won't find on any other 14-inch, the MCM5 leaps out.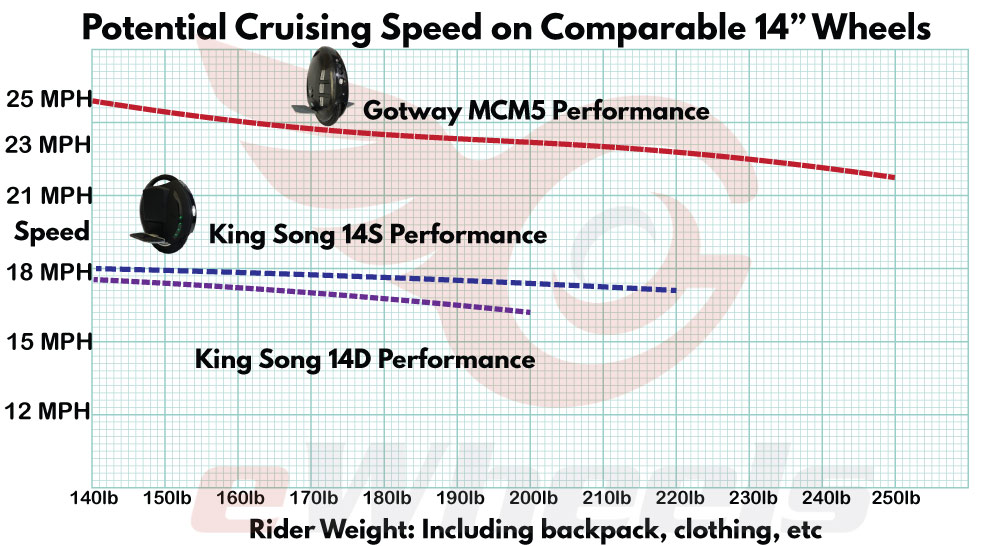 The performance of three popular mid-to-high-end 14-inch wheels, the 14D, 14S, and MCM5, are compared in this graph. The King Song 14S, with 64 cells and a high-spec controller, could cruise faster, but this series's 800W motor and software prevent it from doing so.
Free adrenaline included
To reach peak performance, all components must be constructed with similar capabilities, including the battery, wiring (especially the motor wiring gauge), controller, and, finally, the motor. After several generations of trial and error, Gotway's MCM5 is ultimately a significant boon that can please even the most power-hungry adrenaline seeker.
The high cruising speed may attract some, but the tremendous sustained torque for climbing hills is the essential feature for others. One reviewer could not force the wheel to overheat in testing with slopes of more than 30%, which was the first time he could say that about any other course he attempted.
14″ wheels with high speed can be risky
Although the MCM5 has proven amazingly reliable, the risks of accidents and severe injury rise dramatically with the wheel's speed. In contrast, this electric unicycle has a significantly lower failure rate. An unseen pothole or irregularity in the roadways will send the rider midair, the most common cause of reported traffic incidents today.
The smaller 14″ diameter wheel, which has poor shock-absorbent capabilities on the pneumatic tire compared to a more significant 16″-18″ wheel, exacerbates this risk. As a result, several manufacturers, like King Song and Inmotion, have opted not to produce a +18.6MPH/30KPH +18.6MPH/14″ electric unicycle.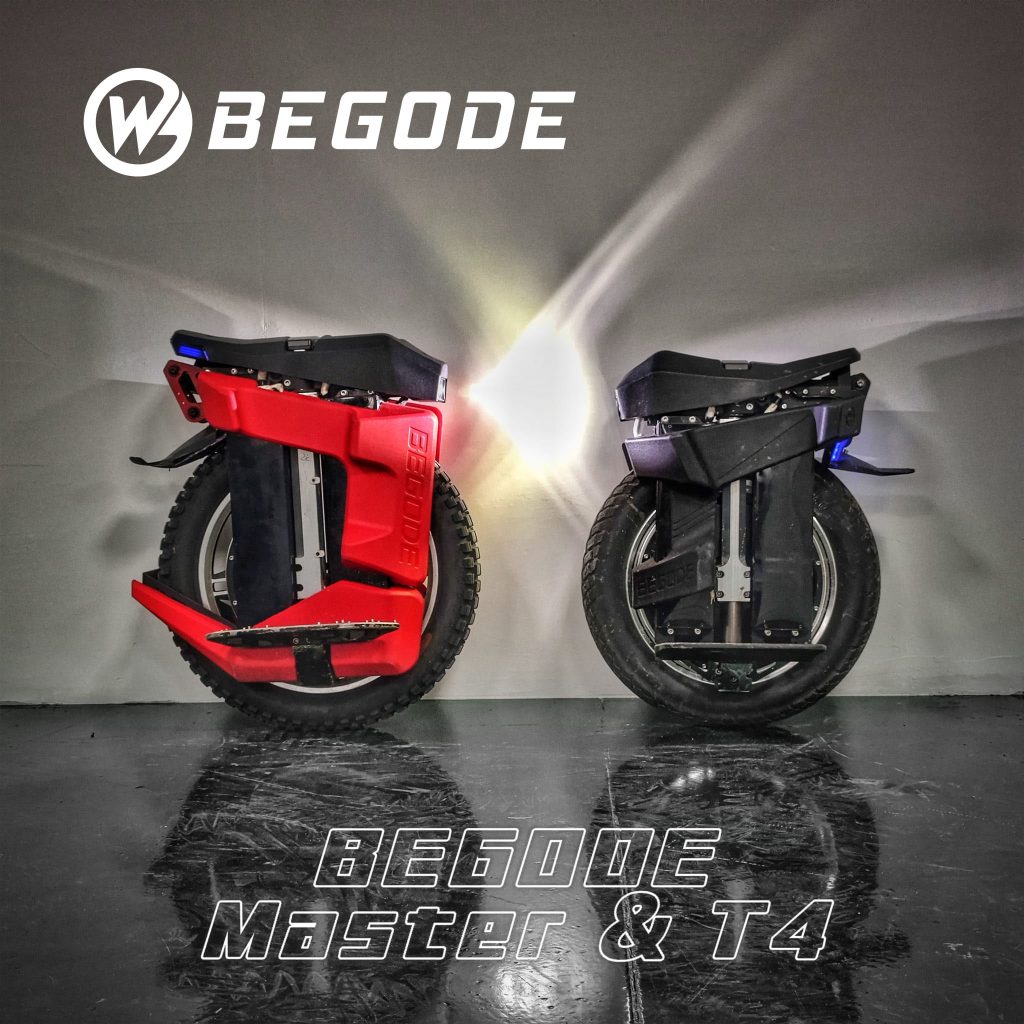 Features
Power: No other wheel approaches the performance prowess of the MCM5. The nominal motor power is double that of the KS14 series and is equipped with the same ultra-high-spec control board as the latest MSX. Veteran riders describe this wheel as possessing incredible, unrivaled torque for taking on extreme gradients that other models would not be able to cope with.
Range: The MCM5's battery pack capacity of 800Wh is just a tad short of the KS14S at 840Wh, with a realistic range rating of around 40 miles, using the typical flat, smooth terrain with a 160lb rider rating. Another advantage of having a larger 60-cell battery pack is its ability to receive a higher charging current, up to 5 Amps, spread out over the three parallel packs.
Reliability: Gotway has had a bad rap for component reliability, particularly with the MOSFETs (which drive the motor). Since the MCM5's release back in April, there has yet to be a single reported instance of a failure on this model.
Noise: As with nearly all electric unicycles, the motor emits a distinctive audible whine as soon as it is powered on; this can be particularly annoying and off-putting to some people. The Gotway Engineers have tuned their controller motor frequency to where the characteristic noise emission is all but eliminated.
LED: Two LED strips are positioned at the top of the wheel. You can change the color patterns, or mode, by short-tapping the power button to one of six themes.
Size: The MCM5 is relatively compact at 14′′, making it easy to stow in tight spaces such as underneath a seat. Another benefit of a smaller wheel diameter is making sharp turns and maneuvering in congested areas more readily than the larger wheels.
Shell: Feels plasticky. This complaint is raised across nearly all the Gotway Wheels—the external appearance belies the high quality of the inner workings of the machinery. Another less-than-perfect design aspect is the somewhat flimsy retractable trolley handle.
Speed: High speed for a 14-inch wheel can be risky. Traditional wisdom for electric unicycle design has held that a smaller wheel is less tolerant to road irregularities and more dangerous at higher speeds.
Weight: At 37.25 lb, the MCM5 cannot be considered a 'light' machine, just 1 lb short of the KS16S.
Price: Replacement spare parts are, on average, 25% higher than those found on a King Song.
Best Electric Unicycles
Disclaimer: The information presented in this article is derived from extensive research, user reviews, and publicly available information. Our aim is to provide accurate and up-to-date content; however, it is crucial to understand that the opinions expressed are based on the information available at the time of writing. We strongly encourage readers to conduct their own thorough research and carefully evaluate their individual needs before making any purchasing decisions.
eWheels 2023 Summer Deals and New Launches are here!!!
Cheap, reliable, and powerful! TurboAnt Electric Scooters 2023 Sale!
Hi guys! This post may contain affiliate links, sponsored content, and advertisements. We get a small commission for covering topics that interest us (helps us keep the doors open). For more information, please see our privacy policy and disclaimer. Ride safe yall!
2023 Electric Unicycles:
Coupons & Deals:
Apollo Scooters: Get $50 USD worth of free accessories, upgrades, or spare parts with the purchase of a scooter. Code: VROOOMIN
REV Rides: Save $50 off Scooters and EUC's, Code: VROOOMIN
EVOLV Electric Scooters: Free Folding Lock (worth C$80) for every EVOLV model! Use Code: VROOOMIN-LOCK
To keep the site running and information flowing, Vrooomin.com participates in affiliate linking programs. We're also an Amazon Associate, which means we get paid for referring people to Amazon. Please support the channel by clicking on our links.