$2,050 King Song 18XL 2200W Electric Unicycle
The King Song 18 XL is an impressive wheel
Let's cut the nonsense, $2,000 is a lot of money. Some people have it to spend on a wheel, while others don't. If you want a mid-size wheel that can take you places at a 30 mph top speed and a ride range of up to 70 miles, this 53 lb mid-range wheel can do the job. While it's 2,000 bucks, that's expected for a wheel this size and quality, so prepare to pony up if you want to play in the big leagues.
This wheel comes equipped with a 1554WH battery pack and a 2200W motor, and it's ready for use in city streets and suburbs. The King Song 18 XL is packed with features: it weighs 53 pounds, has a top speed of 31 miles per hour, and has a maximum load capacity of 300 pounds.
All the wheel you need
Based on the specifications, this wheel is a strong contender for one of the best mid-range electric unicycles on the market. Guys, come on, 31 mph top speed! The truth is that most of us don't need to go faster than 20 mph, the +50 MPH wheel owners are always overcompensating. Look at any bike lane, and you'll see people safely cruising at 15 to 20 mph.
Weight: 53 lb
Cruising Speed: 31 MPH
Charge Time: <3 hrs to 80% For 18XL with 5A fast-charger
Max Load: 300 lb
Battery Capacity: 1554Wh
Range: ~70 miles
Colors: Black matte, white
Tough Wheel
The King Song 18 XL chassis is sturdy, with gorgeous side panels and large pedals. This wheel is capable of supporting riders weighing up to 300 pounds. Most of us won't weigh 300 pounds, so it's nice to know that the drive train can easily support riders weighing less than that.
Range for distance
30 miles minimum is real-world range
The King Song 18 XL has a 1555WH battery pack with a maximum range of 70 miles. That's a lot of riding range, guys. You can take this eWheel anywhere in town, including the gym and the grocery store. Get out there and do something with this wheel!
All you need
The 18 XL is packed with features
It has a telescopic retractable handle, side padding, quad speakers, massive 10-inch pedals, general lighting, and a retractable handle. While this is an older wheel, it lacks suspension, which is fine because the 18-inch wheels will absorb any potholes and road vibrations. Let's take a closer look at the specifications and features listed by eWheels.
Battery
The most notable upgrade of the KS18XL is the 1554Wh battery pack, over the 1036Wh in the 18L, without materially altering the body.
Cramming 120 battery cells within the internal body structure is quite an achievement. This higher cell count provides 50% more range over the 18L, and the six parallel packs (20s6p) operate in tandem to provide more power at lower charge states, permitting a maximum 30 MPH sustained cruising speed down to 25% level of charge.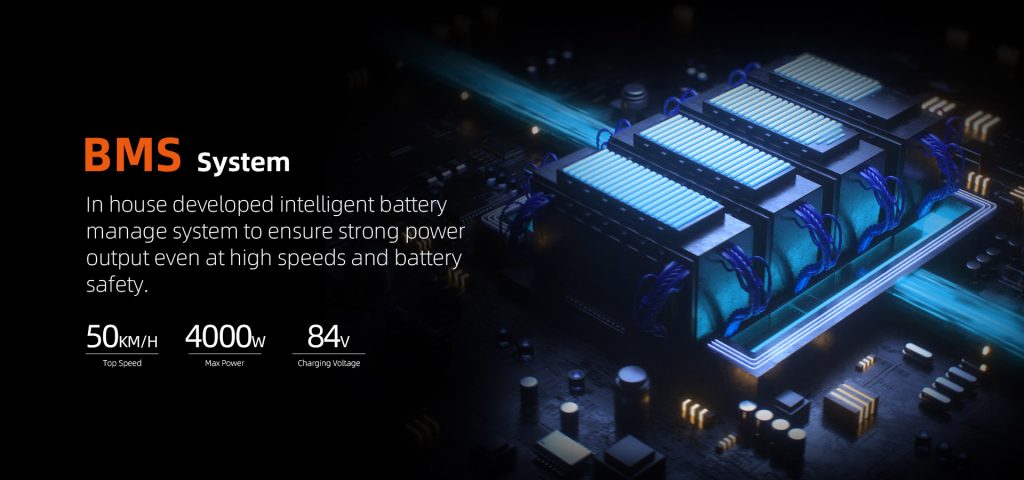 The type of battery cell used is the Samsung 35E, with a 3.5Ah rated capacity & a 10A sustained output; combined, these can yield up to 4,320W of sustained power. It is improbable that the battery will be a bottleneck to the 18XL's performance.
Trolley
It took several iterations for the engineers to produce a retractable telescopic handle that would endure the rigors of everyday usage.
On the first round of 18Ls, the locking pin and latch joints were too thin for the added weight of the 18L—the same retracting telescopic rails were used from the earlier 16S instead of scaling up to support the additional load.
On the newer 18Ls and the 18Xls, it is now completely redesigned, so it should last for many years. Of all the handle solutions, it is generally agreed that the central position design on the King Song Electric Unicycles is best-of-breed for usability.
Instead of the flimsy plastic handle of the 16S, the 18L/XL is made of a durable but lightweight magnesium alloy material and has a very nice, sturdy feel.
Pedals
Ever since the earliest Solowheels were unveiled in 2011, all-electric unicycles have suffered from low pedals to provide full coverage for an average Western rider's foot.
This resulted in the front third of the foot overhanging off the front of the pedal, causing discomfort, foot-cramping, and a sense of precariousness, particularly for new riders.
This deficiency was not addressed earlier because the centers of development and production in China did not consider it a priority to enlarge the pedal surface area.
With the release of the KS18XL, eWheels sponsored the development of a new pedal design that would be better suited to meet the needs of our customer base.
The pedal's length has been increased from 7.9″ (20 cm) to 10″ (25 cm). Early feedback from evaluators is that this has dramatically improved ride comfort.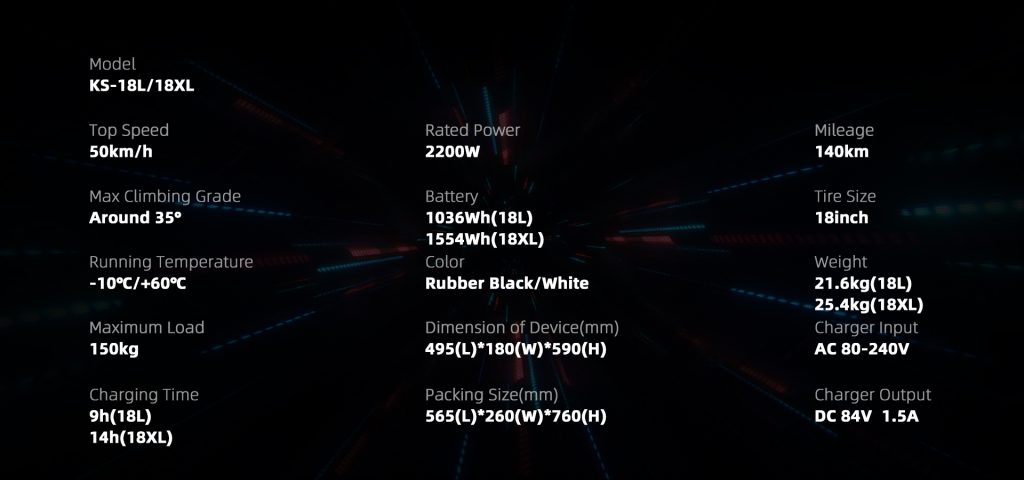 Worth it?
A lot of the new wheels aren't doing too good; they all have 1st generation issues
The King Song 18XL is large, bold, tried, and true. You get all the speed you need, the 1500WH range you deserve, and an appealing chassis and side panels. The design and features are a little out of date, but they have been tested and proven over thousands of miles of riding.
This wheel demonstrates that you don't need all the fancy things, just the ones that work. You get the speed, range, quality, and firmware that King Song is known for. These wheels are currently on backorder, and for a good reason. Make sure to secure your wheel and place in line with eWheels.
Best Electric Unicycles
Disclaimer: The information presented in this article is derived from extensive research, user reviews, and publicly available information. Our aim is to provide accurate and up-to-date content; however, it is crucial to understand that the opinions expressed are based on the information available at the time of writing. We strongly encourage readers to conduct their own thorough research and carefully evaluate their individual needs before making any purchasing decisions.
eWheels 2023 Summer Deals and New Launches are here!!!
Cheap, reliable, and powerful! TurboAnt Electric Scooters 2023 Sale!
Hi guys! This post may contain affiliate links, sponsored content, and advertisements. We get a small commission for covering topics that interest us (helps us keep the doors open). For more information, please see our privacy policy and disclaimer. Ride safe yall!
2023 Electric Unicycles:
Coupons & Deals:
Apollo Scooters: Get $50 USD worth of free accessories, upgrades, or spare parts with the purchase of a scooter. Code: VROOOMIN
REV Rides: Save $50 off Scooters and EUC's, Code: VROOOMIN
EVOLV Electric Scooters: Free Folding Lock (worth C$80) for every EVOLV model! Use Code: VROOOMIN-LOCK
To keep the site running and information flowing, Vrooomin.com participates in affiliate linking programs. We're also an Amazon Associate, which means we get paid for referring people to Amazon. Please support the channel by clicking on our links.