Mention Code "VROOOMIN" for possible discounts to your dealer!
Coupon Codes & Deals:
eWheels Spring Sale on electric scooters and electric unicycles
Save $50 off Kaabo and EMOVE electric scooters with Code: VROOOMIN
Save $50 off VSETT, Begode, King Song, Segway with Code: VROOOMIN
Get $50 worth of accessories at Apollo scooters with Code: VROOOMIN

King Song S22 First Batch Motor Issues October 10, 2022
Chat with your local dealers about potential S22 issues; Warranty parts are on the way for affected units
First batch issues – We just learned about this; production problems beset the first few batches of the eagerly awaited King Song S22. What number of wheels are impacted? It's difficult to say.
We learned that brand-new motors are moving to the United States to replace troubled models in large batches. Not all S22's need a replacement; communicate with your distributor immediately.
Supercurio brings S22 issues to light.
Supercurio, a highly active rider in the community and threads, has pointed out some of the production flaws in this specific model. All of the recognized difficulties, including knocking sounds, scraping sounds, and problems with unsealed motor covers, have been investigated in necessary detail by Supercurio.
Please refer to the post provided below for more information about the issues.
The decision to take the plunge and preorder the first batch of wheels, like the decision to purchase many wheels in this day and age, comes with the possibility of difficulties. When taking on the position of an "unofficial beta tester," we realize that we must be willing to embrace the risk involved.
Talk to your distributor
Only specific batches are affected
This is the case regardless of whether the issue is of production, materials, or design. While the technologies are being developed, tested, and brought life to production environments, you should make sure that you are working with a distributor who has your back and is ready to make the best decisions in getting a safe wheel to your doorstep, as long as a dependable warranty and support after the purchase has been made.
We are all aware that this is the very first performance wheel that King Song has ever had. If they want to earn back the supporters they had on day one, they need to improve the quality control they have in place.
Lockdown delays & Summer Updates – May 20th, 2022
This is Slayer, here to take the helm of VROOOMIN EUC updates. For my first contribution, here are some rumblings we picked up on the Eagle S22, whereabouts.
TLDR: Expect some delays due to lockdown, materials, and shipping crisis. Sit tight, the S22 should be worth it! More wheels are available and shipping now if you can't wait!
Sources for production delays
China in full lockdown mode has impeded the production cycle
Firmware bug fixes to address the NYC battery fire issue
Materials, component shortages, and Production quota is not met
The Good News:
Despite the unforeseen challenges, the King Song S22s are in the pipeline and will arrive in the United States in mid-summer. These units are expected to arrive in July for the summer riding season. eWheels teams are equipped with Samsung 40T (35A discharge) packs.
The Bad News:
While the S22 is still highly sought after despite all the challenges the first-generation production has faced, King Song has issues satisfying demand. Due to lockdown and material shortages, later 2nd/3rd batch preorders will be pushed back later in the summer.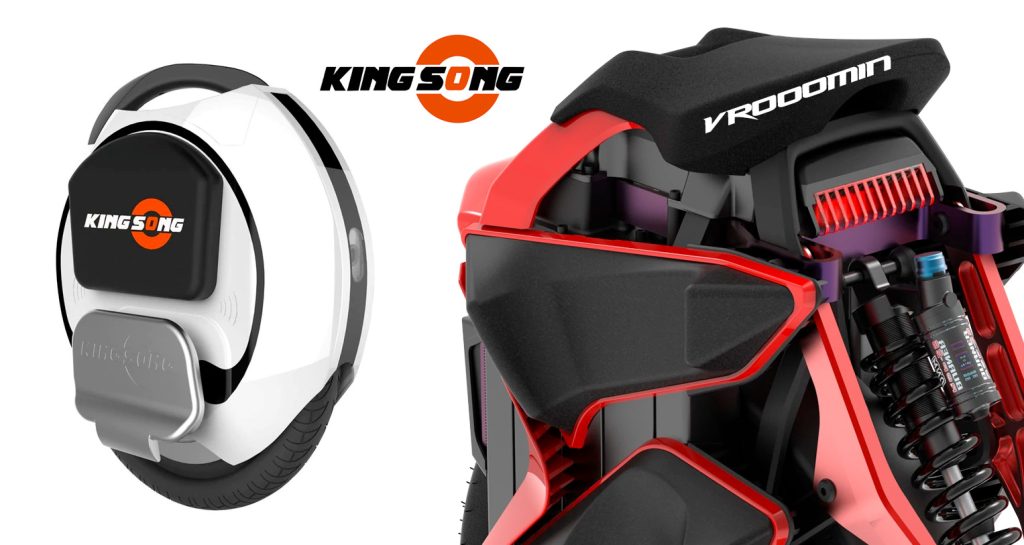 Wheres my damn Eagle?
Launch preorder 1 year anniversary is coming
Slayers take here… hang on, gentlemen! It's annoying as hell, I get it, but this wheel will pay off; the refinements are in order. Riders who just made a preorder may get it later than expected, but don't be a hesitant man. Your time will come, and the S22 saddle will be situated right between your legs in no time. For riders who canceled the preorders, other wheels are available now. Make the most of your summer ride sessions.
For me, I have scooters, ebikes and wheels to keep me busy, and besides, the S22 with 40T cells keeps my mouth salivating. As always, stay safe, ride hard, slay those streets! SLAYER OUT
Upgrades to the Samsung 40T 35A Battery Pack could be on the way for the King song S22 Electric Unicycle
While riding a wheel is a lot of fun, there's also the additional turmoil, twists, and turns, as well as current affairs, that make a living the EUC lifestyle a thrilling, addictive, and unique experience. In the world of electric wheels, there is never a quiet moment.
Leans, twists, and turns
This wheel did this, that manufacturer did that, and so forth. According to the most recent information, the highly anticipated King Song S22 may receive a much-desired Samsung 40T battery pack upgrade!
Latest PEV News & Deals
Expect the unexpected.
The widespread consensus is that this new pack should have some sexy/spicy fresh firmware that may potentially improve the S22's overall performance. Some riders have complained about the S22's lackluster off-the-line torque and underperforming compared to its high voltage 126V potential.
Benefits of Samsung 40T Cells:
35A discharge
Superior hill-climbing, faster charging
Possible upgrade to firmware to unlock the full potential of 126V drivetrain and upgraded high discharge cells
Give us more juice, I mean better juice!
Will Samsung's 40T cells be available in time for the July deadlines? Summer is almost here, and group rides have already begun to sprout.
1776WH high discharge battery pack
Some riders have expressed concerns about the Samsung 40T 4000mAh cells' lower capacity in exchange for a higher 35A discharge, preferring more giant capacity cells like the LG50LT 5000mAh that comes standard on the S22. This will put off long-distance riders. Usually, more range is favored. Because I primarily use my wheels for commuting, I find it tough to burn down a full charge in one session, but to each their own.
Manufacturer Samsung SDI
Model 40T (3)
Size 21700
Positive Terminal
Flat Top
Nominal Capacity 4000mAh
Continuous Discharge Rating (max) 35A
Nominal Voltage 3.6V
Maximum Voltage 4.2V
Discharge cut-off Voltage 2.5V
Protected No
Rechargeable Yes
Approx. Dimensions 21.1mm x 70.4mm
Approx. Weight 68.2g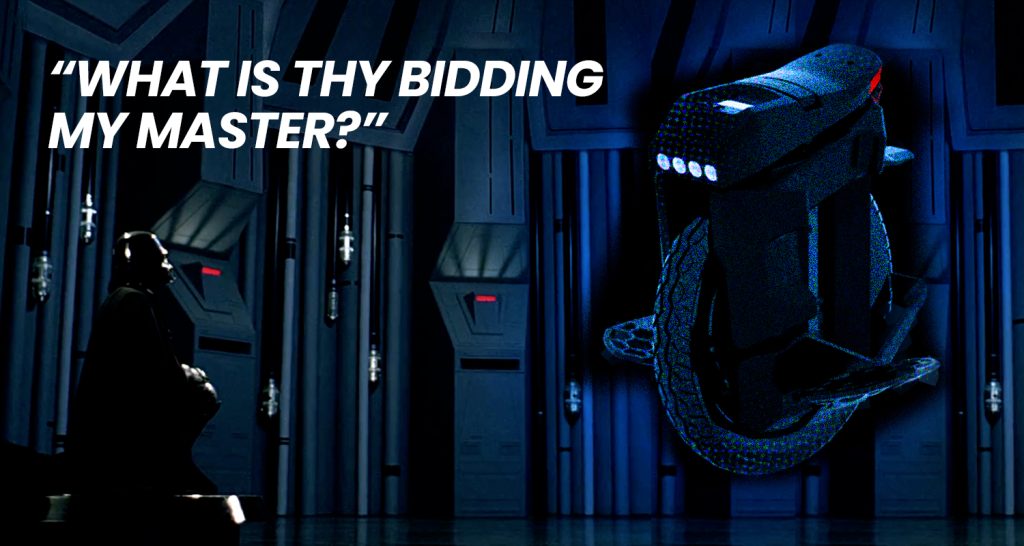 Questions demand answers
Begode's launch of the Master and standard 50E cells has received positive feedback from the community, and it may be one of the best-executed marketing campaigns in recent months.
Is the Master the key to Begode's salvation? Is this the start of a new age for Begode in terms of quality, engineering, and performance?
What will the 40T cells look like when they add to the Master's already impressive performance?
We reached out to King Song and a few wholesalers for further information on what looks to be a hot topic with an unresolved solution for a long-awaited performance update.
The King Song S20 EUC battery BMS testing analysis report is released, and the S20 production units are renamed to the King Song S22 Electric Unicycle to help identify model versions.
Breaking news: just days after the S20 Fire, King Song has released a detailed analysis from their labs that covers the following topics:
Why did the power go out while Ustride was riding?
Why did the MOS short after the power cut?
What went wrong with the battery protection system?
Two videos accompany the report, which details their testing procedures and replication steps. The following are the key takeaways from their analysis and videos:
Rider experience loss of power on S20
Wheel may have faced hall sensor error, resulting in loss of power, software should act as a safeguard, but failed to due to a software bug, the MOSFET shorted out
Battery protection should have shut down the system, but it did not, causing the smoke and eventually a short circuit fire
Latest PEV News & Deals
King Song Official S20 Analysis
Analysis Report of EUC EAGLE Sample
Dear Customers and Riders Worldwide, Firstly, King Song would like to express our sincere apology to all of you again. We feel deeply grateful for all your support and belief in us. King Song has conducted comprehensive investigation, testing, and analysis to help locate the root cause this week. We also re-produced the incident under controlled circumstances to further investigate the cause of the incident.
For the battery test video, please refer to the video we posted on YouTube, the name of video is: Tests Related to the Battery Pack of S22. Upon the testing and the investigation, we now share with you the Analysis Report and the solutions as below:
Analysis of Causes:
According to user feedback, the unicycle experienced a loss of power during the riding process.
In the video the EUC suddenly lost power while riding. After analysis, it may be that the system detects an error of hall sensor signal during the riding, resulting in failure to output power. At this time, the software should play a protective role. However, after the vehicle fell to the ground due to a software bug, the power output could not be cut off in time, resulting in mosfet being shorted.
The product design should be such that the battery protection system takes effect and turns off the power output. However, the actual phenomenon was that the battery began smoking and eventually catching on fire, which means that after the motherboard is short-circuited, the battery protection function failed to initiate, resulting in a short-circuit and fire.
Key points of incident analysis:
Why did the power cut off during riding?
Why did the MOS short after the power cut?
Why did the battery protection system fail?
2. Analysis of motherboard problems
A The firmware model of the customer riding vehicle is KS S208 (the official version of the first batch of KS-S20 shipped worldwide). This firmware is a test version and has not been finalized
B. We have asked the customer to remove the motherboard and send it to us, it's due for arrival within the next few days. After receiving the motherboard, we will analyze the analyze the motherboard
3. Battery fire failure test
After actual testing and analysis, the fault is confirmed as output overcurrent short circuit protection failure, the following is the test photo Output Short Circuit Test After several output short-circuit tests the battery output short-circuit fails, and the nickel sheet burns red directly. If the short-circuit continues the battery will catch fire.
4. The reason why the output overcurrent short circuit was not protected
Under normal circumstances, when the battery output is experiencing an over current or short-circuit, the protection board will tum off the MOS for the first time after detecting it and plays a protective role.
If the software system fails, or the MOS is short-circuited due to a fault and the MOS cannot be turned off the protection fuse should work at this time, and it will be blown directly to play a secondary protection role After our actual test, we found that when the output is short-circuited, not only the MOS is not turned off, but also the fuse is not blown.
At this time, it is shown that the nickel sheet of the battery has burned red and there is a risk of fire in a more detailed breakdown; due to hall sensor signal issue the wheel cut off, and the motherboard did not stop giving the motor power due to a motherboard firmware bug, which short circuited the motherboard MOS. At this phase because of a bug in the BMS the MOS should turn off to protect al components, but that did happen.
Instead the BMS MOS turned OFF and ON due to the firmware bug, and the time between ON and OFF states were so short that it did not blow the fuse and hence the constant power output from the battery led to the eventual fire incident.

For the solution of the problem, please refer to the below;
Mainboard software improvement solution
The latest software version V2.19 update includes:
Optimized the log record of the motherboard;
Optimized BMS warning display and board lift response
Optimized the motor drive part to make the output power larger
Fix known bugs
Optimize the Taillight lighting effect Note: We have released the latest version today, riders must update the software to ride safely to the latest version to ensure a safe experience.
2. Battery BMS software improvement solution
The latest software version V2.0 update includes:
Added the function of keeping the protection state, so that the protection function can be maintained before and after switching on and off
Through software optimization, when the output short circuit or overcurrent protection occurs, normal function can be restored by inserting the charger or removing the load
Add short circuit wake-up function, when a short circuit occurs the system can immediately start engaging in order to protect the battery:
Increase the battery automatic balance function E. Optimize the power display to make the power display more accurate
Note: We have released the latest version today, riders must update the software to ride safely to the latest version to ensure the a safe experience.
We have sent out the battery and BMS to third party for analysis and we will post the testing result once we geti
To prevent further incidents, we will upgrade the current firmware to replace the old version. From this point onwards, in order to make easily identity the difference we are now officially upgrading the S20 Eagle to the S22 Eagle
Finally, we would like to thank you again for your trust and support of King Song, and appreciate your continued support. We take this incident extremely seriously and will continue to investigate further details of this incident. Meanwhile, we hope all of you will supervise every amendment we make to ensure the healthy development of EUC industry
For more information about the King Song, please go to:
King Song Tests Battery Packs Video
King Song Battery Production Process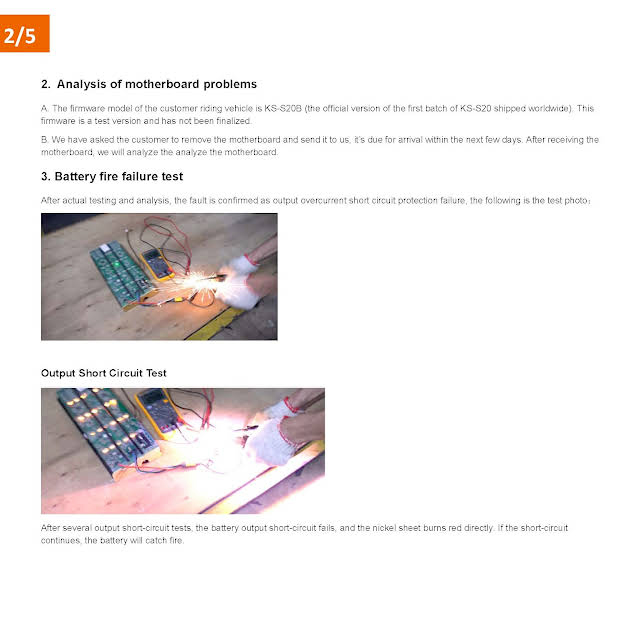 King Song S20 Test/Demo unit catches fire in NYC
The S20 has lately become a hot subject and target, as it has been billed as one of the best and most promising wheels for 2022.
New York, New York – A King Song S20 Demo Prototype has just caught fire on the lower east side. EUC Rider Ustride was riding the wheel, which was loaned to him by EUC rider Hsiang for a review video. First and foremost, a huge thank you to Hsiang and Ustride for bringing this preproduction flaw/malfunction to our attention and for King Songs' quick response, action, and follow-up.
The Vice President of King Song indicates that the problem is being investigated thoroughly and may result from a software glitch. With so many preorders already placed and manufacturing in full motion, I'm hoping King Song can quickly identify the problem, correct it, and inform the community as soon as the issues are resolved.
I have faith in King Song's ability to complete their due diligence, duplicate the issue, resolve, test, and validate the case with the community. Some riders have suggested that this wheel has been abused, which is acceptable. However, preventative software procedures and hardware components should still be in place to disconnect the wheel's power source before the lithium packs burst into flames.
The S20 is such a promising package; I'm keeping my S20 order in place, looking forward to hearing about any updates they have on April 1st. We'll let you know as soon as we hear back. I'm sure worldwide distributors are waiting for answers since their containers are on heavy retainers, waiting to be ridden by riders worldwide.
King Song S20 Electric Unicycle Fire Malfunction Video
King Song Official Response to S20 Electric Unicycle Fire Incident
OFFICIAL ANNOUNCEMENT
Commitment to Safety of S20 Sample
No.: CS-2021-086-Global Date: 2022-03-28
Dear Customers and Riders Worldwide,
King Song feels deeply sorry for the incident that occurred on 27th Mar., despite all the extensive testing and QC that has been done on the S20 samples, King Song realizes we need to work harder and be a lot more diligent to eliminate any possible future occurrences. King Song would like to express our deepest, most sincere apology to our partners and riders across the globe.
Upon preliminary analysis this accident may be caused by a software bug. We are conducting comprehensive testing and in-depth investigation and analysis to locate the root cause by this week. We will formulate a clear resolution to ensure that such an accident will NOT occur in any currently released samples and future mass production products.
VP of King Song Mr.JinPeng Yuan takes this incident extremely seriously and has been appointed as the head of the investigation team and will lead a thorough and comprehensive investigation. The full accident analysis report as well as the latest software will be released on 1st Apr.
As necessary, the software of existing S20 samples will need to be updated to the latest firmware. Please temporarily stop riding S20 samples to avoid any risk before the analysis report is released.
King Song is dedicated to manufacturing and delivering safe electric vehicles for riders worldwide, and to ensure our batteries are to the highest standard, we will be sending our batteries and smart BMS to a 3rd party organization for safety testing and inspection before the 31st March.
For more information about the King Song, please go to:
Website: www.kingsong.com
Email: support@szkingsong.com
King Song Intell Co., LTD
March 28, 2022
The latest updates on the King Song S20 EUC
Dear customers, to help you enjoy the products and service of King Song, …. officially inform you the shipping arrangement of the EUC Eagle S20.
Sorry to inform you that, due to COVID-19 spread in Shenzhen city (where King Song based in) widely and shortage of few core components supply, now whole Shenzen city is blocked down from 1st March to 20th March. All companies (include some of our suppliers) are not allowed to open and work, the shipping date of batch EUC Eagle s20 will be postponed again, please be aware.
A lot of customers have been keeping ask the deliver date of s20 recently, thanks for you patient, support and trust, we are going to recover the production asap hopefully, we will do our best to do so.
Hopefully this announcement can help you make future plan. We are consistently dedicated to providing you with excellent EUC and services, thanks for your understanding again.
For more information, visit King Song International.
eWheels Visits King Song Factory
eWheels is Receiving a Massive King Song S20 Shipment in May.
Riders who want to get their hands on a King Song S20 Electric Unicycle in May can place preorders now, and they will be shipped as soon as they arrive. Reserve your spot in line for one of the second batches in the United States. The longer you wait, the further behind you will be in line for the S20. I've already placed my order and am pretty excited!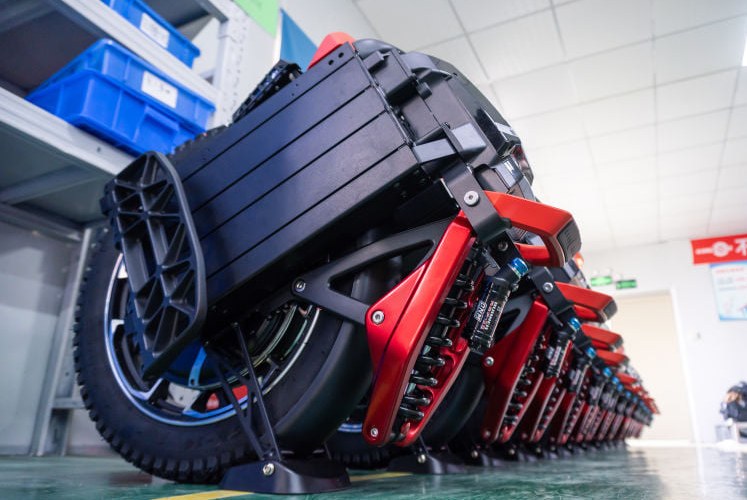 eWheels Updates for the King Song S20 First Batch Shipment (January 29, 2020)
From William of eWheels:
This is an update regarding your preorder for the King Song S20:
The good news is that King Song has shipped out the first 40x S20s to us, expected to arrive late February in the USA. However, these do not even cover deposits placed on the first official day of the deposit listing, August 19th. Chinese New Year shuts down the factory for the month of February, compounding this delay of production.
Earlier this week we received an update from King Song that the bulk of our S20 order is going to arrive in ~May. In addition, while there will likely be an imminent price increase on new preorders due to increasing costs King Song is incurring, this price increase will not affect your existing preorder, – locked in at $3200 total (which includes the $100 deposit).
We will be reaching out to the first 40 customers for balance payments when these S20s reach the Port of LA in late February. In the meantime, King Song sent us photos of the initial 40 units being assembled. We think the S20 looks fantastic, and should be well worth the wait!
Thank you for your patience as we do our utmost to speed these along, – and have a great weekend,
eWheels Team
Get in line, because the longer you wait, the further back you will be!
Pre-order now to guarantee a spot in line for the May shipment.
King Song delays manufacturing of the S20 Eagle Electric Unicycle, which means it will miss the December deadline.
Shenzhen, China – King Song, a maker of personal electric vehicles, has now revealed that manufacturing of their coveted S20 Eagle electric unicycle will be delayed. Due to its new 126V power train and first-of-its-kind suspension technology, the famous EUC maker has missed its December shipment date. While some riders are frustrated that their preorders have been unfulfilled, the prospect of a fully working off-road wheel has re-energized the EUC community.
With the Chinese New Year approaching (along with staff/material constraints and shipping delays), riders in the community have speculated that the realistic delivery date would be late summer or fall. Below is the official King Song transcript. Do you have a pre-ordered S20? Please let me know in the comments section.
Dear Customers,
To help you better enjoy the products and service of King Song Intell Co., LTD, (called KING SONG here after), KING SONG hereby informs you the batch production arrangement of EUC Eagle S20.
First of all, King Song team thanks for al lyour support and trust of our products, and sorry to inform you that EUC eagle S20 be delayed due to our fully respect on EUC production. We confirm that the batch production date of EUC Eagle S20 will be in Feb. 2022.
As King Song team always dedicate to provide you with the world-leading wheels. Our R&D team used 126V solution in our Eagle S20, aim to dramatically elevate your riding experience. In terms of this, it requires corresponding new technological breakthroughs on modulation of BMS.
With the new technological breakthroughs, it requires many more comprehensive tests for stability improving as well to ensure the high quality and stable wheels.
Anyway, we are sorry for the delay again. King Song team will consistently try our best o providing you with excellent products and services.
Hopefully this announcement can help you to make future plan, wish you good health and happy new year.
Email: support@szkingsong.com
Latest King Song S20 Production Units from Factory
Best Electric Unicycles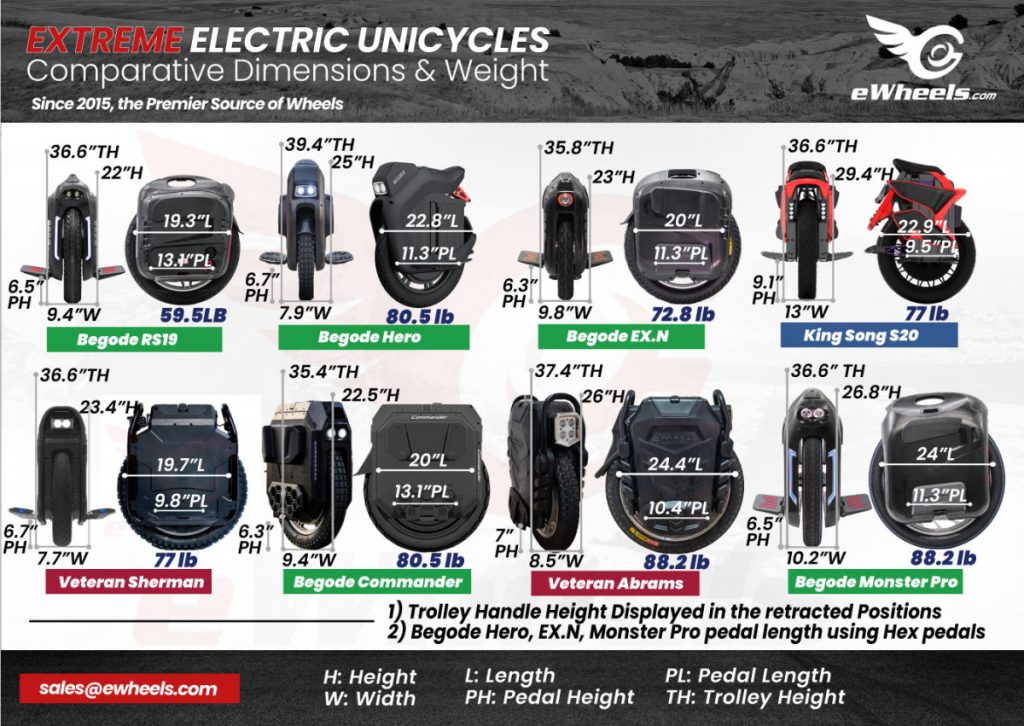 eWheels 2023 Spring Deals and New Launches are here!!!
Cheap, reliable, and powerful! TurboAnt Electric Scooters 2023 Sale!
Hi guys! This post may contain affiliate links, sponsored content, and advertisements. We get a small commission for covering topics that interest us (helps us keep the doors open). For more information, please see our privacy policy and disclaimer. Ride safe yall!
2023 Electric Unicycles:
Coupons & Deals:
Apollo Scooters: Get $50 USD worth of free accessories, upgrades, or spare parts with the purchase of a scooter. Code: VROOOMIN
REV Rides: Save $50 off Scooters and EUC's, Code: VROOOMIN
EVOLV Electric Scooters: Free Folding Lock (worth C$80) for every EVOLV model! Use Code: VROOOMIN-LOCK
To keep the site running and information flowing, Vrooomin.com participates in affiliate linking programs. We're also an Amazon Associate, which means we get paid for referring people to Amazon. Please support the channel by clicking on our links.