Mention Code "VROOOMIN" for possible discounts to your dealer!
Coupon Codes & Deals:
eWheels Spring Sale on electric scooters and electric unicycles
Save $50 off Kaabo and EMOVE electric scooters with Code: VROOOMIN
Save $50 off VSETT, Begode, King Song, Segway with Code: VROOOMIN
Get $50 worth of accessories at Apollo scooters with Code: VROOOMIN

Looking for a wheel that is both powerful and comfy, as well as enticing? That makes both of us, and the King Song S18 was designed with people like us in mind.
The S18 has all the characteristics of a beginner wheel, but it also muddies the water in the performance category due to the variable riding style required with a suspension wheel. The S18 is far from sluggish, with a 2200W motor, 1110WH battery pack, 100mm suspension, and a massive 18×3″ tire to get you where you need to go. The S18 delivers a superb value package for power and comfort and a seductive shell design for riders looking for style and a bit more pep in their step.
News and Deals: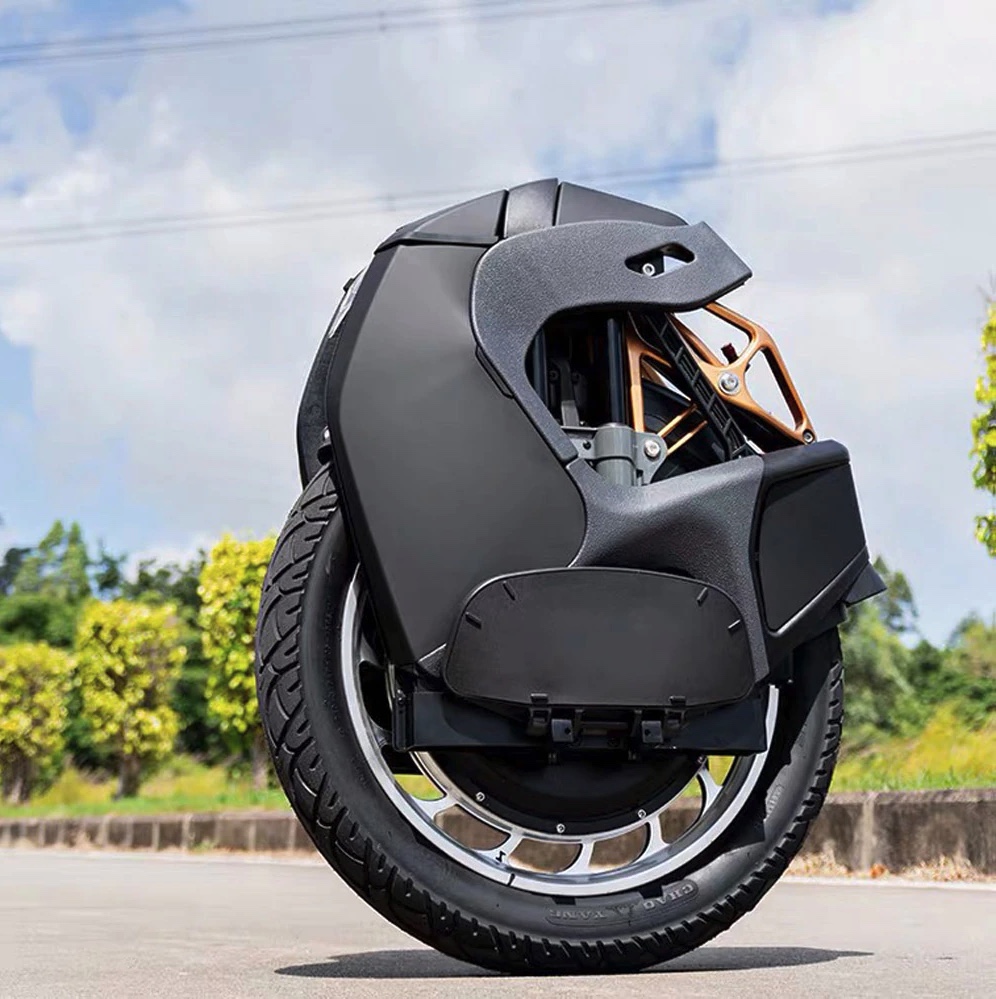 The S18 isn't the quickest EUC on the market, but it's far from the slowest. The S18 has a 2200W motor and a 1110WH battery pack, with a top speed of 31 MPH and a maximum range of 44 miles. The S18 is ideal for riders who require more coverage and power than an entry-level wheel without sacrificing portability, as most commuters do with wheels like the Sherman or EX.N.
Note: The LGM5OT 21700 cells are found in both the V11 and the S18; however, the V11 has more cells and a longer range.
With a weight of 48 pounds, the S18 is the ideal companion to accompany you to work, the grocery store, or even the dentist.
Technical Specs:
Battery: 84V 1110WH with Smart BMS with balancing & short circuit protection.
Range: 44.5 miles
Top Speed: 31 MPH
Gradient: 40 degrees
Payload: 200 lbs
Power: 2200W, 5000W Peak
Tires: 18×3
Weight: 48 lbs.
Lights: Bright headlight, rear brake light
Colors: white or black
Speakers with Bluetooth: none
IP56 Rating

Motor Kill-Switch: Handle sensor to detect lifting

USB Ports: Built-in dual USB ports for charging
Handle: Built-in retractable push handle
LED ambient lighting, headlight and taillight combination
Safety Warning System: Audible beeps, pedal tilt-back
King Song S18 Electric Unicycle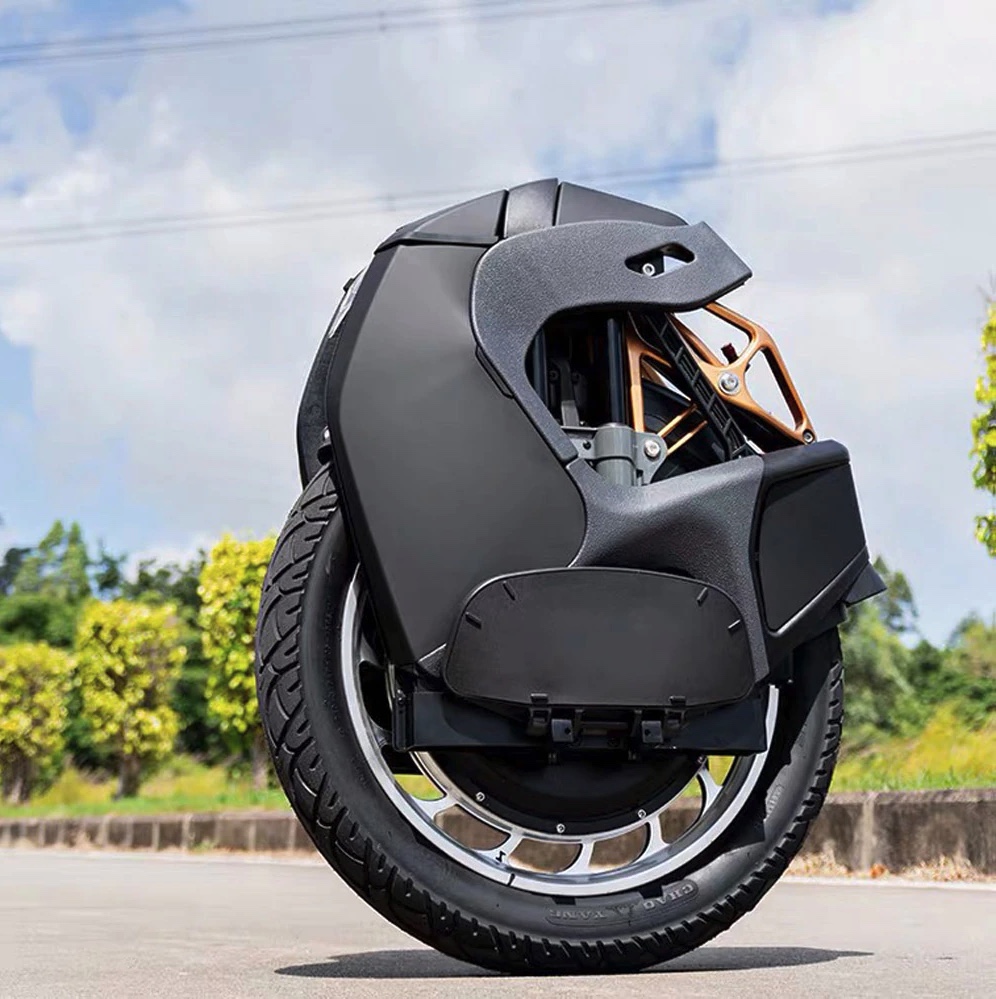 King Song's S18 is one of the best-performing, highly sought-after 84V wheels on the market. It was one of the first suspension wheels to hit the market. The S18 is a great mid-range commuter with plenty of power, comfort, and off-road capability.
Power – 2200W
Battery Pack –  1110WH LG M50T Cells
Top Speed – 31 MPH
Range – 44.5 Miles
Build Quality
Ride Comfort – Fully adjustable DNM AOY-36RC-165
Price – Around $1,999
Weight – 48 lbs
Features
Warranty & Customer Service – eWheels
Summary

For the most part, the King Song S18 EUC is more than competent. The 48-pound chassis, +2KW drivetrain, 31-mph top speed, and 44-mile maximum range provide just enough power to overcome any life challenges. The sultry exoskeleton shell and the adjustable air suspension will call our attention to the wheel's magnificent craftsmanship, underlining the sensible investment we made in a wheel of this caliber.

For similar electric unicycles, check out the Most Extreme Performance EUC's.

The S18's air suspension delivers 100mm of travel, making life easier for riders who venture off-road. The S18 suspension is excellent for uneven roads, bumps, and minor potholes since the wheel absorb vibration and impact when driving. Riders can also adjust their Suspension settings to suit their weight and riding style.
Note: In terms of suspension, the S18 outperforms the V11 by a wide margin.
The King Song S18 is a good choice for riders searching for a powerful, mid-range electric unicycle. The exoskeleton shell design has a certain allure; King Song has genuinely pushed the envelope regarding aesthetics, form, and function. The S18 comes with full suspension, a 31 MPH powertrain, LED headlights/taillights, and LED atmospheric lighting, making it one of the complete mid-range wheels on the market.
CONS:
V11 is heavier, stronger, and has more range
V11 has integrated kick stand
V11 has higher top speed
Heavy riders (+200 lbs) should find higher payload wheel
PROS:
Gorgeous exoskeleton shell design
Fantastic Range and Power for price
Lighter in weight and size, decent portability
Super cushy suspension for on and off road
King Song quality components
There's no denying that the S18 EUC is a cult favorite that's always in demand and on preorder.
For riders over 200 lbs, I suggest getting the King Song S20; it's like the S18 but heavier and more robust, and the S18 is not ideal for heavier riders. For more information on how to get one for your commute, visit eWheels.
King Song Intelligence Co., LTD
King Song, founded in 2012, specializes in manufacturing power bank protection boards utilizing their patented surface mount technology. With ten years of experience in the board industry, King Song has extended its intellectual property to produce electric scooters, electric unicycles, and bicycles. King Song has 11 departments dedicated to invention, manufacturing, and quality assurance. King Songs' fundamental purpose is to give the world a safe and enjoyable mode of transportation, eliminate urban congestion, and allow riders to enjoy the outdoors.
Best Electric Unicycles
eWheels 2023 Spring Deals and New Launches are here!!!
Cheap, reliable, and powerful! TurboAnt Electric Scooters 2023 Sale!
Hi guys! This post may contain affiliate links, sponsored content, and advertisements. We get a small commission for covering topics that interest us (helps us keep the doors open). For more information, please see our privacy policy and disclaimer. Ride safe yall!
2023 Electric Unicycles:
Coupons & Deals:
Apollo Scooters: Get $50 USD worth of free accessories, upgrades, or spare parts with the purchase of a scooter. Code: VROOOMIN
REV Rides: Save $50 off Scooters and EUC's, Code: VROOOMIN
EVOLV Electric Scooters: Free Folding Lock (worth C$80) for every EVOLV model! Use Code: VROOOMIN-LOCK
To keep the site running and information flowing, Vrooomin.com participates in affiliate linking programs. We're also an Amazon Associate, which means we get paid for referring people to Amazon. Please support the channel by clicking on our links.