Super Charge your SUPER73 RX and S2 with the Latest Custom-Ebike 72V Kits
Custom Ebike 72V SUPER73 RX Drivetrain Upgrade Kit
We can all agree that SUPER73 makes some of the most attractive and capable electric bicycles available. These bikes have a moped-style frame, high-quality components, and a lively culture for riders in the SUPER73 circle to interact. A top speed of 32 mph may be underwhelming to some, while others appreciate the speed and torque for everyday riding and exploring.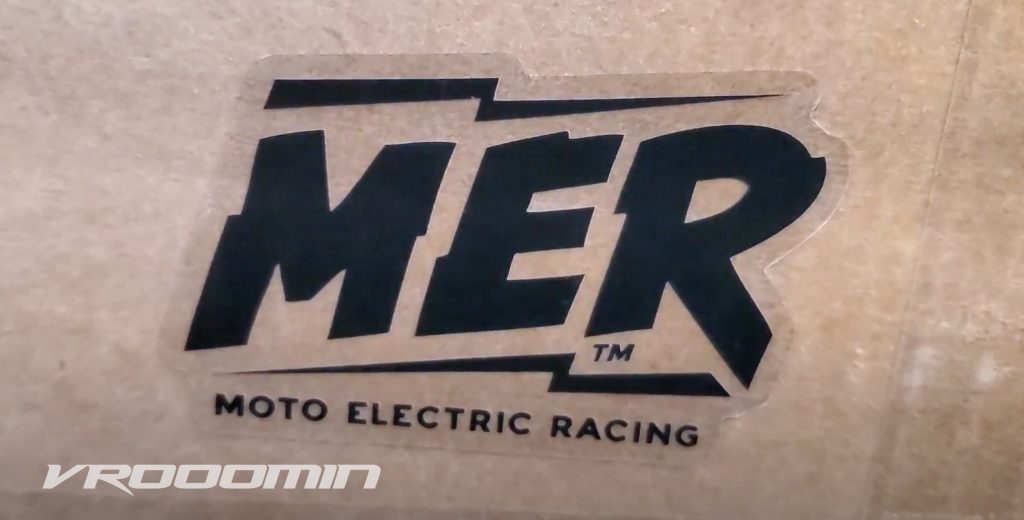 Stakes Will be Raised.
To be clear, I believe the SUPER73 is a complete bike with excellent performance and top speed for its budget and target market; it's perfect and safe for the masses (We all remember what happened with Simon Cowell and his e-bike accident). However, for riders like myself and the fine folks at custom-bike, we prefer to push the SUPER73's performance envelope even further.
I've been conversing with Paul, the mysterious man behind Custom-Ebike, for a few months. I have finally convinced myself to invest in an update that will improve the performance of my bike and transform it into the electric motorcycle I've always wanted.
Visit Custom-Ebike for Quality After Market SUPER73 Components, Accessories, Performance Parts and More
Notes:
I just received the parts, it took 1-2 months due to International Shipping
Custom RX Battery Case is built and painted in US*
Motor, controller, and battery are shipped from overseas*
The parts are quality, but I have NOT tested the motor, battery,

or controller

I will be updating this post once I make time to make the modifications and will update you guys
Custom Ebike is a small shop with a high volume, email responses can be sporadic
Chat with Paul to find out more information, link below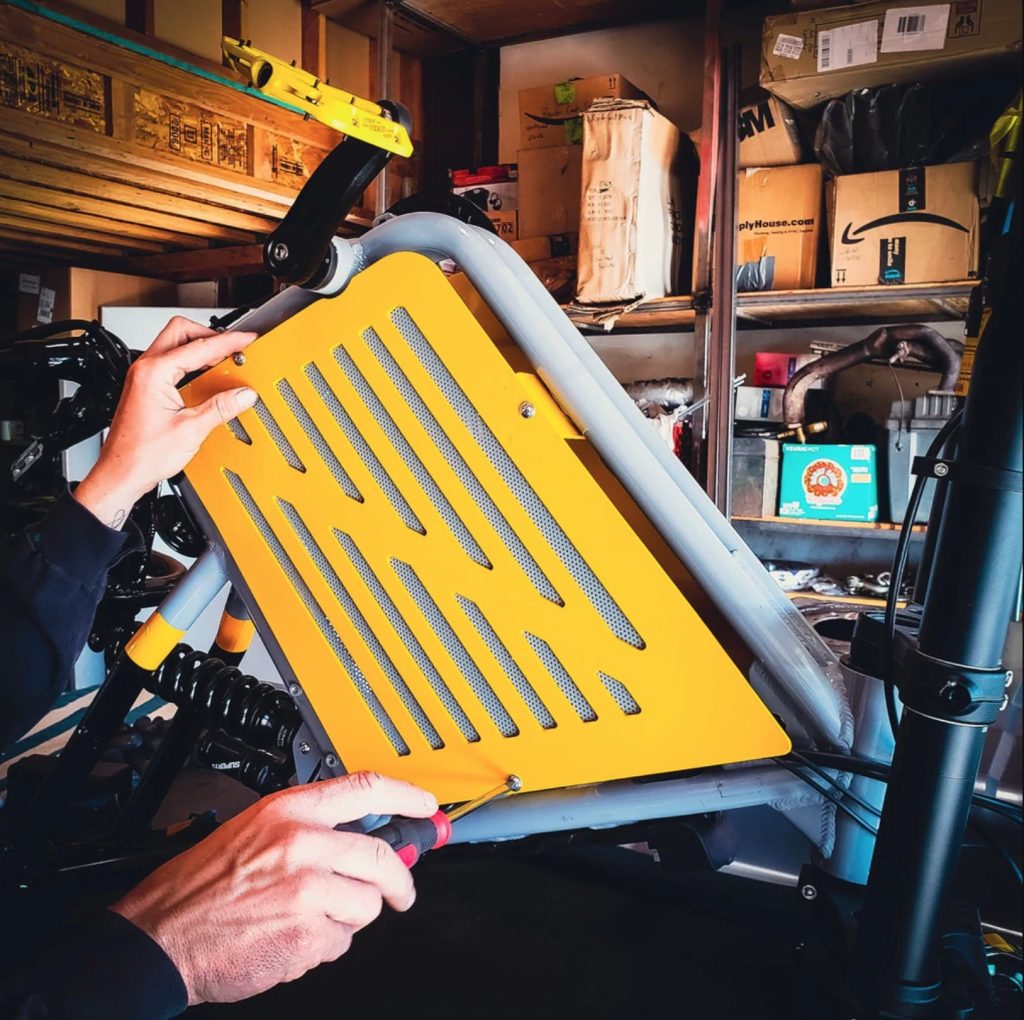 Power for the People
I bought the 5KW motor, 72V 30Ah battery pack, custom SUPER73 RX battery casing, and 72V 100A controller from custom bikes. I know the specifications might perplex many of us, including myself. However, you can rest assured that these high-quality components will transform any SUPER73 into a true speed monster. With these components, you should be able to exceed 50 mph at any time quickly. Be aware that these upgrades can void your manufacturer's warranty, so make sure this is something you want to do before proceeding.
Furthermore, because the enhancements will make your bike incredibly fast, please ride carefully and respect the cycle, yourself, and pedestrians. I will blog more about the update as I have time to work on the bike. I'll keep you posted, so stay tuned and contact me if you have any questions.
Let me level with you: after a friendly contest against my friend Karem, who rides a 72V 40AH Dualtron Thunder 2 electric scooter, I found the SUPER73 performance somewhat sluggish off the line, as you would expect when facing a 10KW electric scooter, 2KW isn't enough. Following extensive research, I decided to upgrade and bought the kit from Paul and the Custom e-bike crew. With a 72V e-bike, I'll be able to keep up with Karem while we participate in summer group rides in New York City.
News & Deals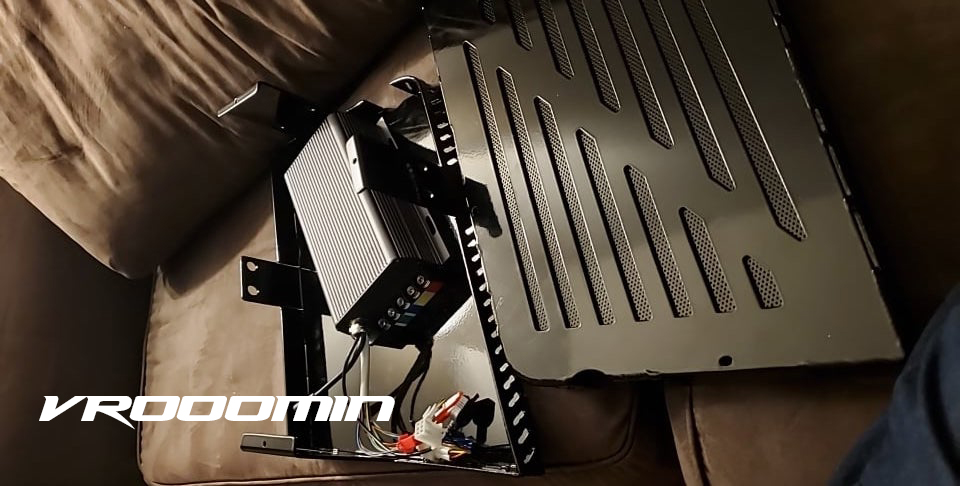 Here's where you can learn more about the SUPER73 RX Upgrade Kit:
With this kit, you may build a quick e-bike or moped.
For the S-2 and R/RX frames, this is the correct dropout. This motor requires a 72-volt battery to operate (choose 20 ah or 30 ah). What is the maximum speed? (On a 20 x 4 fat tire bike, 59+ mph was reported in the field.)
20″x 4.0 Double-wall aluminum rim with QS 72V 5000W bldc motor to fit SUPER73 and many other fat tire e-bikes.
Sabvoton controller, 72V 100A, with brake light wire
PAS / TFT UKC1 colorful display / Alarm / Bluetooth Adapter
2 brake levers with electronic brakes (power off from both)
There are two torque arms.
190 Dropout Twist Throttle
Gears that are fixed
With colorful wire wrap, you can complete your project like a master! Use a variety of colors to organize your wiring professionally.
You may also like: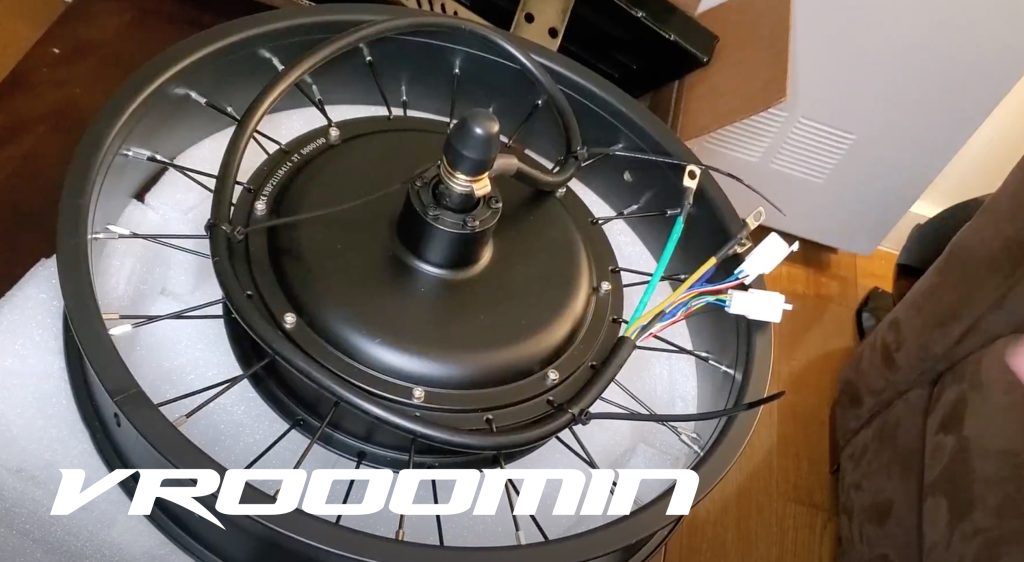 Safety Gear
Altering a stock bike like this will not only give you warp speed but also void the manufacturer's guarantee. That's a risk you're willing to take. Wear a full-face helmet and, if possible, a jacket with some armor and gloves – preferably gloves. Avoid riding in areas where you might annoy others or cause an accident. You realize and accept the risk of bodily harm or death riding a bike frame at high speeds. Could you keep it safe and have a good time?
Modifications Required
This is not a "plug-and-play" type of patch. The stock RX's slide-in axle tabs are too narrow to accommodate the axle on this motor, so a machine shop will have to mill off a few millimeters all around to make room for the new axle. The big 72V battery required for this engine will not fit beneath the top bar on the RX, but it can be mounted against the down tube. (It should work on the S-2.) The controller that comes with this system must also be installed in the frame or beneath the seat. This is a fun project, but it's not a super easy DIY kit; it can be tricky.
[Best_Wordpress_Gallery id="4″ gal_title="Custom Ebike Gallery"]
Shipping
Allow 2 to 3 weeks to handle and ship the motor and battery. It's worth noting that air freight to Hawaii incurs an extra shipping price. NO RETURNS WILL BE ACCEPTED. Allow 3-4 weeks to fabricate and ship Custom Enclosure Kits with Motor and Battery. NO RETURNS WILL BE ACCEPTED.
Extreme Performance EUC's
Disclaimer: The information presented in this article is derived from extensive research, user reviews, and publicly available information. Our aim is to provide accurate and up-to-date content; however, it is crucial to understand that the opinions expressed are based on the information available at the time of writing. We strongly encourage readers to conduct their own thorough research and carefully evaluate their individual needs before making any purchasing decisions.
eWheels 2023 Summer Deals and New Launches are here!!!
Cheap, reliable, and powerful! TurboAnt Electric Scooters 2023 Sale!
Hi guys! This post may contain affiliate links, sponsored content, and advertisements. We get a small commission for covering topics that interest us (helps us keep the doors open). For more information, please see our privacy policy and disclaimer. Ride safe yall!
2023 Electric Unicycles:
Coupons & Deals:
Apollo Scooters: Get $50 USD worth of free accessories, upgrades, or spare parts with the purchase of a scooter. Code: VROOOMIN
REV Rides: Save $50 off Scooters and EUC's, Code: VROOOMIN
EVOLV Electric Scooters: Free Folding Lock (worth C$80) for every EVOLV model! Use Code: VROOOMIN-LOCK
To keep the site running and information flowing, Vrooomin.com participates in affiliate linking programs. We're also an Amazon Associate, which means we get paid for referring people to Amazon. Please support the channel by clicking on our links.