Mention Code "VROOOMIN" for possible discounts to your dealer!
Coupon Codes & Deals:
eWheels Spring Sale on electric scooters and electric unicycles
Save $50 off Kaabo and EMOVE electric scooters with Code: VROOOMIN
Save $50 off VSETT, Begode, King Song, Segway with Code: VROOOMIN
Get $50 worth of accessories at Apollo scooters with Code: VROOOMIN

The Capable Hiboy P7 Commuter Electric Bike
Riding E-bikes are the future of commuting
Nothing compares to riding an e-bike; something about the pedals, the frame, the wheels spinning, bees buzzing, and birds chirping makes it a therapeutic experience. There is one catch, they are pricey, although not as much as the Hiboy P7.
This $1,299 22 MPH 500W hardtail e-bike is one of the best values on the market, and riders are ecstatic about its arrival. It combines the aggressive look of a mountain bike with all the technological and geometric features to get you on the road, reconnect with nature, or pick up a sandwich from the deli.
Assembly: 85% pre-assembled, quick-assembly Design, Very Easy to Assemble Your E-bike
Battery: 48V 15AH Removable lithium-ion battery
Power: 500W Powerful Brushless Motor
Controller: 3 Riding Modes, Pure electric mode, pedal-assist mode, classic bike mode
Gears: Shimano 9-speed gear shifter
Display: Multi-function LCD Display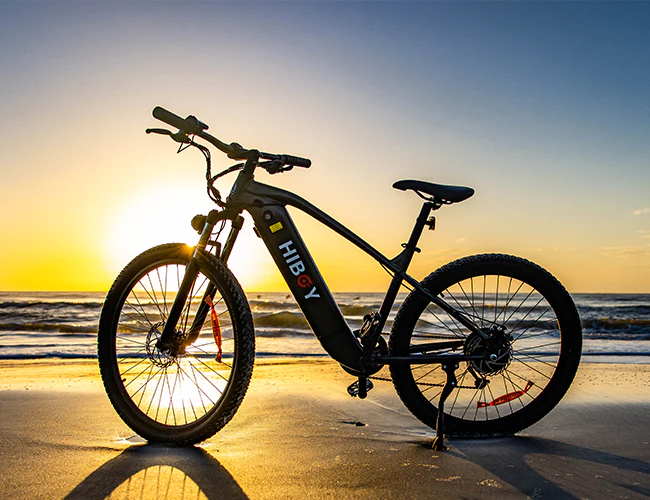 So Good to Ride!
Sandwiches, whether turkey or peanut butter, are delectable, as is the Hiboy P7, a low-cost, high-performance commuter electric bike. The Hiboy P7 is the most popular budget commuter electric bike. The Hiboy P7 is excellent if you want a stylish and adaptable e-bike or a long-range, super-efficient commuter e-bike. On a full charge, it can travel up to 60 miles!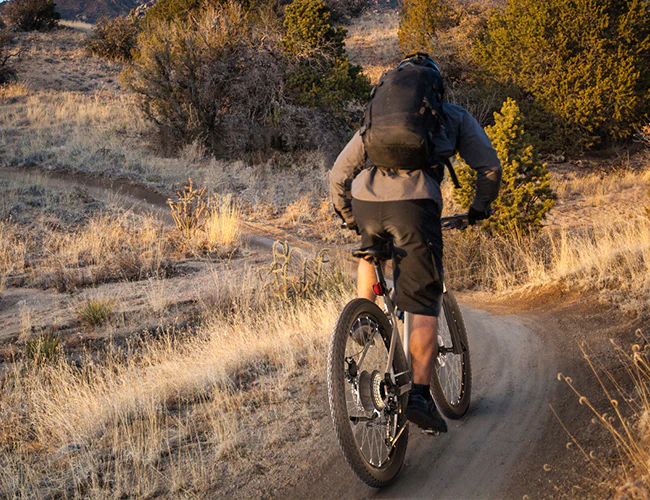 500W High Speed Brushless Motor
Great price, good performance
When heading down the bike lane to work, you want a reliable power train to get you there safely. The Hiboy P7's rear-wheel motor provided extended power and increased riding dynamics. Whether cruising on flat terrain or venturing over bumpy ground, it gives you the most stable and comfortable experience.
Power: 500W Motor capacity
Acceleration: 1-5 level PAS Mode
High Discharge 48V 15AH Lithium-ion Battery
High Discharge Battery Pack
Your e-bike battery is your gas tank. The bigger, the better. The battery is one of the most critical components of an electric bike. The Hiboy electric bike is equipped with a 48V 14.5AH lithium battery to ensure a long life expectancy and outstanding performance.
Save Money on Gas and Save Time
In pedal-assist mode, the range is more than 60 miles per charge, while the content is about 35 miles in a pure electric way. In addition, the removable battery makes recharging even more accessible. No more gas stations!
Max Range: 35~68 Miles Per Charge
Total Battery Capacity: 696Wh
Multifunction LCD Display
Easy to use and informative
The LCD is one of the most critical components of your e-bike. The P7's LCD meter displays power, voltage, mileage, speed, and time. Act as your coach, pushing you to be the best person for each ride or just telling you important information about your ride. Stay informed, ride safe, and be ready for anything with the LCD.
Easy Riding with Hiboy Electric Bikes
No more bus, cars, and taxis
Simplicity is where the P7 e-bike shines. Hiboy Electric Bikes takes cycling seriously, and no matter your ability or fitness level, Hiboy electric road bikes can help you rediscover cycling, take your adventures further, and enjoy more time with friends and family.
Frame: 6061 Aluminum Alloy
Gears: 9-Speed Shimano Gear Shift System
Is it Worth it?
It depends on your requirements
The Hiboy P7 provides all you need to go on the road and stay there safely for the price and features. Although the bike's performance is in line with what entry-level e-bikes may cost, we recognize that specific riders will not yield on their criteria, budget, and expectations. When seeking the cheapest and most performant e-bikes on the market, the Hiboy P7 is present in the conversation.
Technical Specs
MODEL: P7
SPEED: 15.5 MPH
RIDING MODE : Bike / 5-Level Pedal Assistance / Pure Electric
PURE ELECTRICITY RANGE (143LBS): 37 Miles / 60 Km
POWER ASSISTED (143LBS): 68 Miles / 110 Km
PACKAGE SIZE: 57 * 9.4 * 30.7 Inch
PACKAGE WEIGHT: 75 Lb / 34 Kg
MAX CLIMBING CAPABILITY: 20°
IP RATING: IPX4
MAX LOAD: 265 Lb / 120 Kg
SHOCK-ABSORPTION: Front Shocks
BRAKE: Hydraulic Suspension Fork
CHARGER TIME: 7-8 Hours
IP RATING: IPX4
CHARGING TEMPERATURE: 0~45℃
DISCHARGE TEMPERATURE: -7~60℃
TIRE: Mountain Tires 27.5 * 2.2inch
REFLECT STICKER: With Reflective Stickers
FOLDABLE: Non-Foldable
TRANSMISSION GEAR: 9-Speed Shimano Gear Shift System
BATTERY CAPACITY: 48V 15Ah
Best Electric Unicycles
eWheels 2023 Spring Deals and New Launches are here!!!
Cheap, reliable, and powerful! TurboAnt Electric Scooters 2023 Sale!
Hi guys! This post may contain affiliate links, sponsored content, and advertisements. We get a small commission for covering topics that interest us (helps us keep the doors open). For more information, please see our privacy policy and disclaimer. Ride safe yall!
2023 Electric Unicycles:
Coupons & Deals:
Apollo Scooters: Get $50 USD worth of free accessories, upgrades, or spare parts with the purchase of a scooter. Code: VROOOMIN
REV Rides: Save $50 off Scooters and EUC's, Code: VROOOMIN
EVOLV Electric Scooters: Free Folding Lock (worth C$80) for every EVOLV model! Use Code: VROOOMIN-LOCK
To keep the site running and information flowing, Vrooomin.com participates in affiliate linking programs. We're also an Amazon Associate, which means we get paid for referring people to Amazon. Please support the channel by clicking on our links.