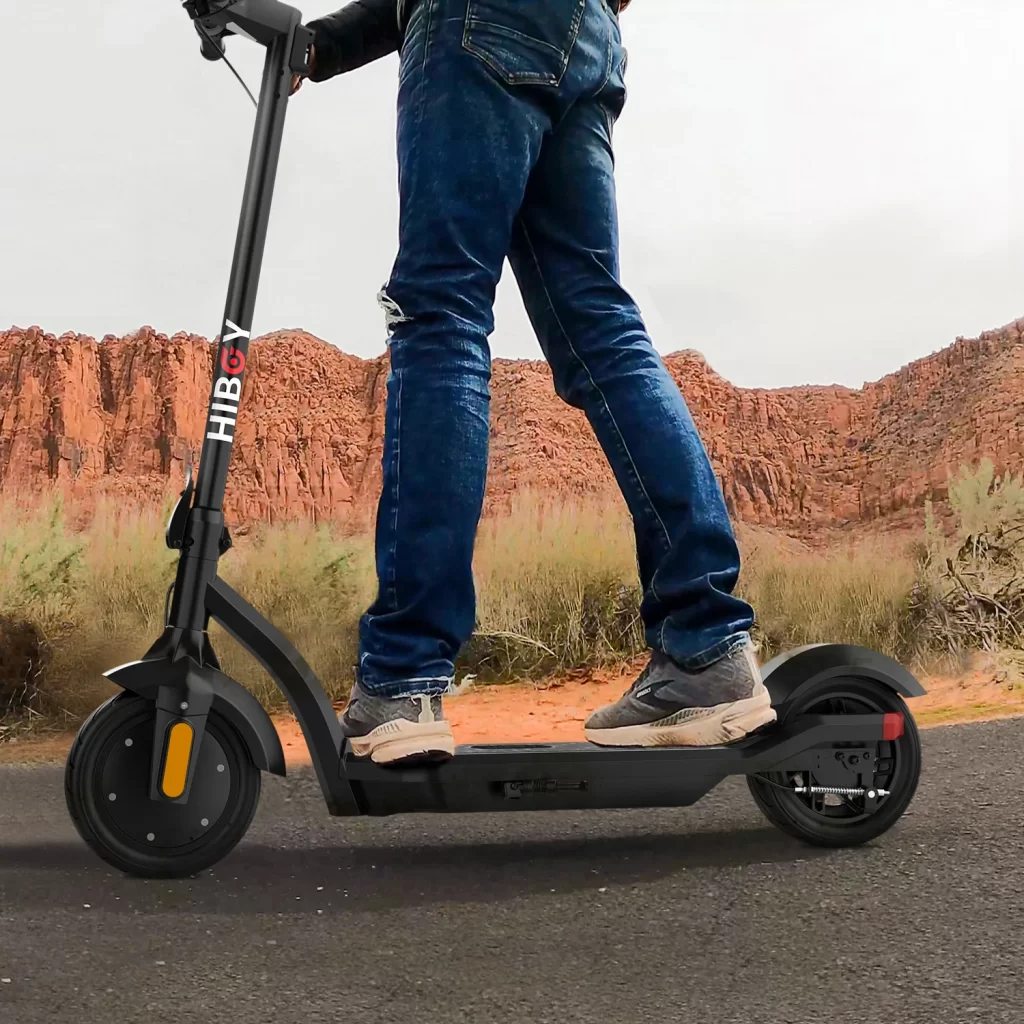 2022 Hiboy MAX3 270WH Electric Scooter Technical Review
Affordable and Fun $500 Electric Scooter
Currently, the world is becoming increasingly chaotic, and everything is pricey. We are both aware that rent, food, and gas expenses are skyrocketing. We need to find a solution to cut costs. One solution is to reduce our transportation costs; electric scooters have helped individuals save money worldwide.
The MAX3 is a cheap, powerful, economical electric scooter that costs less than a thousand dollars. It has been tried and tested and is one of the most popular scooters available on Amazon. Are you interested in boosting your commute by purchasing a $500 electric scooter? There is a significant probability that the lightweight electric Hiboy MAX3 will be on your radar.
Ride Features
Power: Powerful 350W front motor that enables riders to achieve speeds of up to 18 mph, climb inclines of up to 15%, and travel distances of up to 17 miles. You may maximize your range and control the appropriate speed for any skill level with the help of 3 different ride modes.
Tires: The dual-density tires are broader and inflated with air that can tolerate several punctures (less than 6mm in diameter) without tire deflation, which eliminates a potential tire blowout. These tires also have self-healing technology.
Chassis: Hiboy created the MAX3 scooter with a sturdy metal frame, a bigger deck to keep the rider balanced on a wide and stable platform, and a max load of 220 lbs.
Features: A wider deck and 10-inch fat pneumatic tires provide maximum comfort, especially on speed bumps or rough surfaces. At night, the headlight and brake light allow you to see and be seen. Braking safety is ensured by the dual mechanical disc braking and e-braking system.
Portability: The scooter features a foldable folding design and can be stored in a small place, similar to a vehicle truck. It's also simple to transport and bring inside the metro station, elevator, and so on. By avoiding crowds and arriving earlier, you can save time and money while having fun.
Quality Warranty – Hiboy MAX3 electric scooter is equipped with more powerful performance, become your best commuting or outdoor travel companion. 12-month warranty offered by Hiboy.
Budget Commuter Electric Scooter
Specs: $459, 40 lbs, 18 MPH, 17 miles max range
The MAX3 has a more expansive stand deck, an enhanced off-road pneumatic front tire for the most comfortable riding experience possible, and a revised handlebar for improved handling. Good speed, range, and a good brake and LED lighting keep you safe.
This 18 mph scooter has a maximum range of 17 miles, a lightweight, sleek, and durable metal frame, an intuitive display and throttle, bright headlights and taillights, mudguards, and robust mechanical disk brakes (e-braking).
MAX3 Power and Fun
Hiboys scooters have become synonymous with the manufacture of competitively priced scooters with extraordinary build quality and a one-year warranty on spare parts.
The 700W Hiboy MAX3 is the most potent model in the Hiboy lineup and is an excellent option for beginning riders. The Hiboy appeals to the scooter community because of its powerful powertrain, lightweight frame, and low price.
Riders are attracted to the MAX3 due to its sleek appearance, high power-to-weight ratio, quick 10-inch pneumatic tires, full 18 mph top speed (when the battery is fully charged), and durable lithium tank with a range of 17 miles in the city.
With a price tag of $459, the Hiboy is a great travel buddy for commuting to places such as the office, university, or supermarket. Let's examine Hiboy's overall performance, features, and chassis in detail, shall we?
Premium Power Battery
Save time and money!
It is no longer necessary to take the bus or the subway because the MAX3 scooter is equipped with a 36V, 7.5Ah battery that allows it to travel up to 17 miles on a single charge. This makes it ideal for traveling small distances or commuting on a daily basis.
350W Motor Power
Get to work on time!
The MAX3 will get you to your destination no matter where you're going, whether it's uphill, downhill, or to work. The drivetrain of the Hiboy MAX3 electric scooters boasts a powerful 350W front motor, reaching 18.6 mph with a hill grade of 15% and traveling up to 17 miles.
Speed Control
Ride and stop safely!
You may maximize your range and control the appropriate speed for any skill level with the help of 3 different ride modes. Maintain full command of your daily commute as well as your riding style.
10-inch Pneumatic Tires
Plush tires, no suspension, though!
Pneumatic tires with built-in self-healing technology can survive several punctures and rugged terrain. When riding the MAX3 every day, you may ride confidently because of its smooth and stable performance, even over gravel.
Wide Deck
Easy riding and easy stance
Smaller scooters do not provide the same level of comfort, but the Max3's broader deck offers maximum comfort, especially while riding over bumps or on rough surfaces.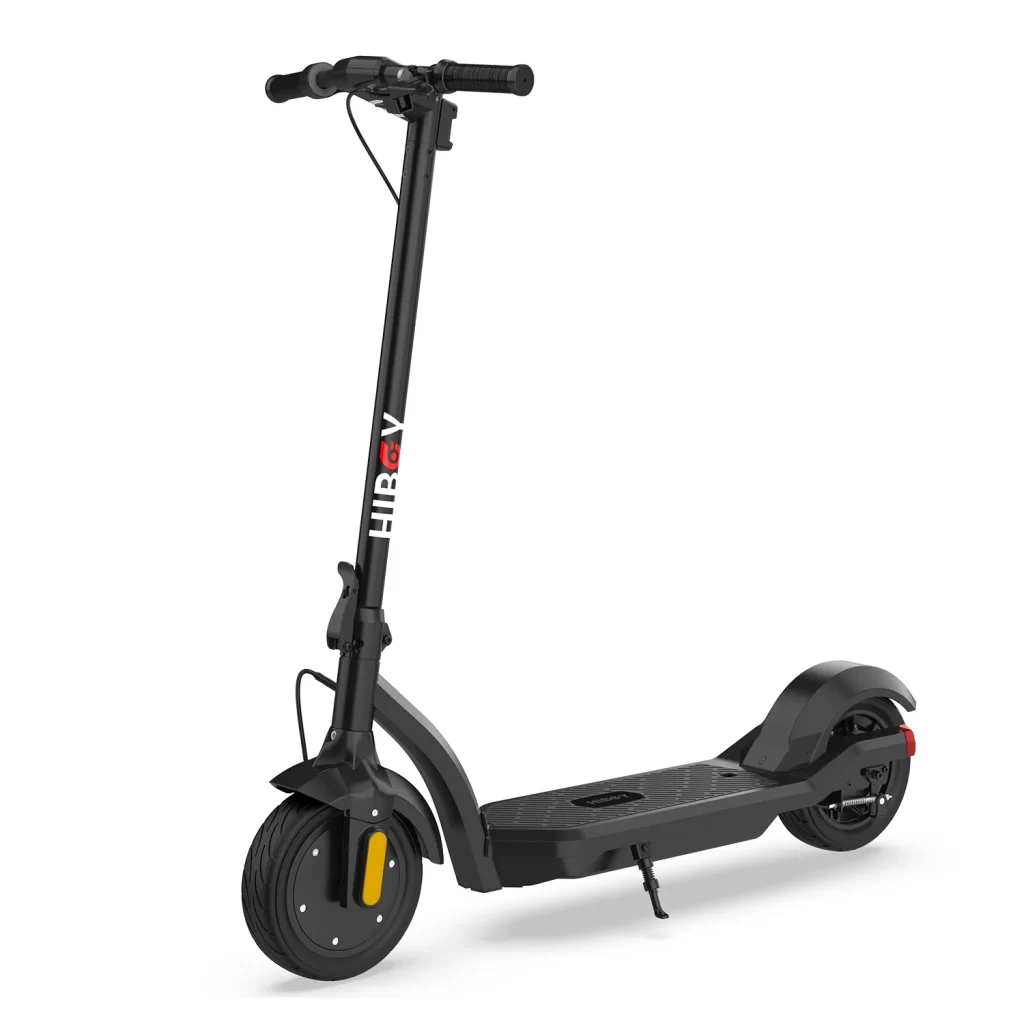 Technical Specs
MODEL: MAX3
Unfolded Size: 45.1 × 19.5 × 43.5 in (1146 × 495 × 1105 mm)
Folded Size: 45.1 × 19.5 × 18.3 in (1146 × 495 × 465 mm)
Tire Diameter: 10 in (254 mm)
Product Weight: 40 lb (18.1 kg)
Recommended Age: 16 ~ 60 years old
Adapter Input Voltage: 100 ~ 240 V
Motor: 350 W
Tire (Front & Rear): 10-inch pneumatic front tire + solid rear tire
Max Speed: 18.6 mph (30 km/h)
Max Range: 17 miles (27 km)
Max Climbing Capability: 15°
Max Load: 220 lbs / 100 kg
Foldable Stem: Yes
Battery Pack: Not detachable
Brake System: E-braking & Disc braking
Speed: 3 settings (linear adjustment)
Illumination: LED dual headlight + rear brake light
Suspension: No suspension
IP Rating: IPX4
Operating Temperature: 14 to 104 °F (-10 to 40 °C)
Storage Temperature: 14 to 104 °F (-10 to 40 °C)
Battery Type: Li-ion
Charging Time: 4 ~ 6 hours
Voltage: 36 V DC
Capacity: 7.5 Ah
Operating Temperature: 14 to 104 °F (-10 to 40 °C)
Charging Temperature: 32 to 104 °F (0 to 40 °C)
Max Charging Voltage: 42 V DC
Storage Temperature: 14 to 104 °F (-10 to 40 °C)
Storage Time: 3 months (after a full charge)
Charger Input Voltage: 100 ~ 240 V
Charger Output Voltage: 42 V DC
Output Current: 2 A
Best Electric Scooters:
Disclaimer: The information presented in this article is derived from extensive research, user reviews, and publicly available information. Our aim is to provide accurate and up-to-date content; however, it is crucial to understand that the opinions expressed are based on the information available at the time of writing. We strongly encourage readers to conduct their own thorough research and carefully evaluate their individual needs before making any purchasing decisions.
eWheels 2023 Summer Deals and New Launches are here!!!
Cheap, reliable, and powerful! TurboAnt Electric Scooters 2023 Sale!
Hi guys! This post may contain affiliate links, sponsored content, and advertisements. We get a small commission for covering topics that interest us (helps us keep the doors open). For more information, please see our privacy policy and disclaimer. Ride safe yall!
2023 Electric Unicycles:
Coupons & Deals:
Apollo Scooters: Get $50 USD worth of free accessories, upgrades, or spare parts with the purchase of a scooter. Code: VROOOMIN
REV Rides: Save $50 off Scooters and EUC's, Code: VROOOMIN
EVOLV Electric Scooters: Free Folding Lock (worth C$80) for every EVOLV model! Use Code: VROOOMIN-LOCK
To keep the site running and information flowing, Vrooomin.com participates in affiliate linking programs. We're also an Amazon Associate, which means we get paid for referring people to Amazon. Please support the channel by clicking on our links.