My name is William the Street Slayer. My EX.N and S2 are my 2022 preferential rides. Any SLAYER weekend ride done well must start with cold beverages, clean under garments, good tunes, and pleasant attitudes. 2010's EDM is acceptable, but only after midnight and before sunrise.
NanRobot's 30 MPH Lightning 2.0 Electric Scooter
If you want a fast, fun, and approachable NanRobot, the Lightning 2.0 might be for you. This 65-pound 864WH unit was designed to appeal to riders with lesser pricing and performance expectations; after all, it costs $1,200. It's not a bad deal, considering you receive the same functionality as its bigger brother, the D6+.
Also please keep in mind that some of the older NanRobots did have call out for quality control.
The Lightning is intended for cost-conscious customers, and it would be a fantastic choice for the most demanding riders. The 8-inch wide and robust tires, front and rear spring shock absorbers, and no punctures provide a pleasantly smooth riding experience.
Technical Specs
Max Speed: 30 MPH / 48 KMH
Size: 45.2*23.9*49.4in
Max Range: 20-25MILES/30-40KM
Motors: Dual Drive 800W x 2
Battery: Dynavolt Lithium Battery 48V 18A
Tires: 8-inch(wide wheel) Solid tires
Net weight: 65 lbs / 29Kg
Load capacity: MAX 280lbs / 130kg
Brake: Dual disc brake
Charger: 2 ports (comes with 1 charger)
Charging time: 4-5h with 2 chargers, 8-10h with 1
Riders on Budget
If NanRobot is known for anything, it is being the industry-leading brand for top-tier budget scooters, and the Lightning is no exception. However, exorbitant pricing is accompanied by the great quality and cutting-edge battery capacity.
The NanRobot Lightning is here to provide you with everything you can afford. We can all agree that inflation and the expense of living are taking their toll on us. Say hello to advanced braking, suspension, and acceleration technologies in a more compact and cost-effective package. Are you all set to go? This machine will be welcomed with open arms by your wallet.
Performance
Faster than Lightning
Anyone who has ever ridden more than 20 mph on an electric scooter will tell you that the NanRobot Lightning is unquestionably fast. It is powered by dual 800W motors (up to 1600W in dual-drive) that quickly gear up to a top speed of 30 MPH.
You will undoubtedly get more speed than that at the peak performance of the motors, as there is always room to give with the Lightning acceleration. With a 48V 18AH Dynavolt battery, you may expect a range of 20-25 miles in TURBO mode and more in ECO mode. Bye-bye, bus, metro, and gas stations, the Lightning may be charged for less than 10 cents.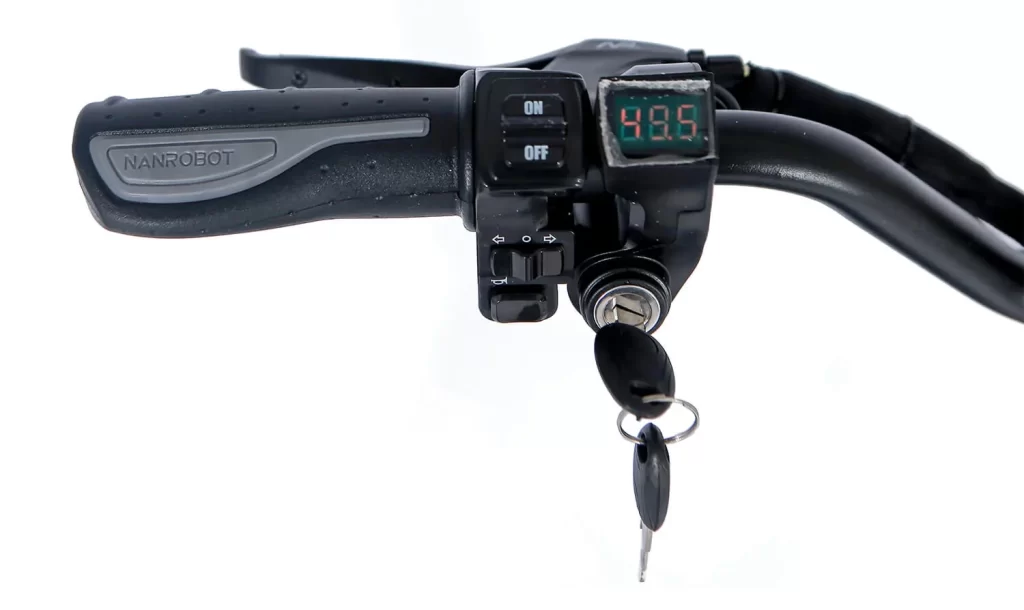 Easy Maintenance
The Lighting offers everything you need to ride safely and without hassle. The scooter was carefully developed to provide you with not only superior features but also exceptional efficiency. The 8-inch solid tires and front and rear spring shock absorbers on the NanRobot Lightning deliver an unexpectedly smooth ride and optimal riding enjoyment.
The front and rear disc brakes provide excellent stopping power, while the ergonomically designed handlebars improve ride control. Did you know you can also use Lightning's comfortable scooter seat? Standing might be exhausting on a long ride, so the seat provides options for added comfort.
Why go for the NanRobot Lightning?
Riders will appreciate the Lightning's lightweight stature, roomy chassis, and outstanding attributes. Although it may be more expensive, the Lightning's performance is on par with that of other scooters capable of exceeding the +30 mph category.
Check out the exciting options available within your price range: the best 30 mph electric scooters and the best 40 mph electric scooters. If you are looking for stability, affordability, and quality, any of the models listed will satisfy your preferences and match your needs.
Best Electric Scooters:
💪 Hi friends! We hope you find our content useful! Make sure to use our affiliate links, it helps support our site and keep the fresh content, apps, videos, and updates coming. Ride safe!

- Team VROOOMIN
⚡New: 2022 Best Electric Scooters
⚡New: 2022 Best Electric Unicycles
Editor's Note: VROOOMIN.COM reports the advertised speed and range from the manufacturer. The exact results will vary depending on the rider's weight, overall payload, road conditions, and charge level. Most PEVs will deliver at least 60-70 percent of the quoted range, if not more. The top speed and range will be decreased for heavier riders.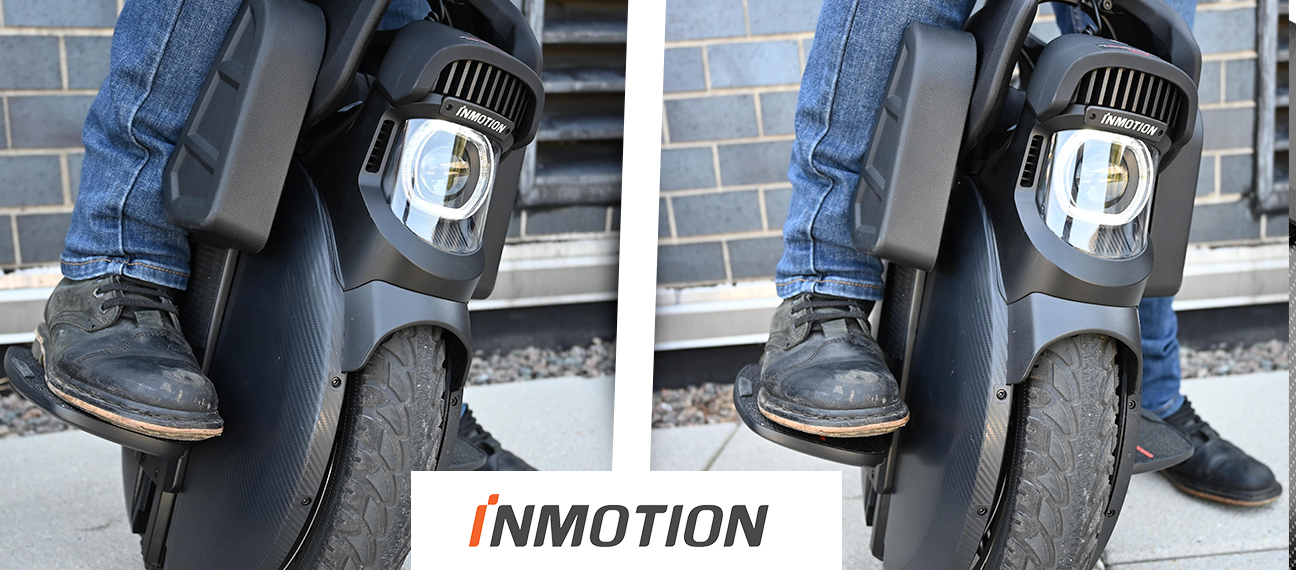 2022 Electric Scooters:
2022 Electric Unicycles:
Coupons & Deals:
Apollo Scooters: Get $50 USD worth of free accessories, upgrades, or spare parts with the purchase of a scooter. Code: VROOOMIN
REV Rides: Save $50 off Scooters and EUC's, Code: VROOOMIN
EVOLV Electric Scooters: Free Folding Lock (worth C$80) for every EVOLV model! Use Code: VROOOMIN-LOCK
To keep the site running and information flowing, Vrooomin.com participates in affiliate linking programs. We're also an Amazon Associate, which means we get paid for referring people to Amazon. Please support the channel by clicking on our links.