My name is William the Street Slayer. My EX.N and S2 are my 2022 preferential rides. Any SLAYER weekend ride done well must start with cold beverages, clean under garments, good tunes, and pleasant attitudes. 2010's EDM is acceptable, but only after midnight and before sunrise.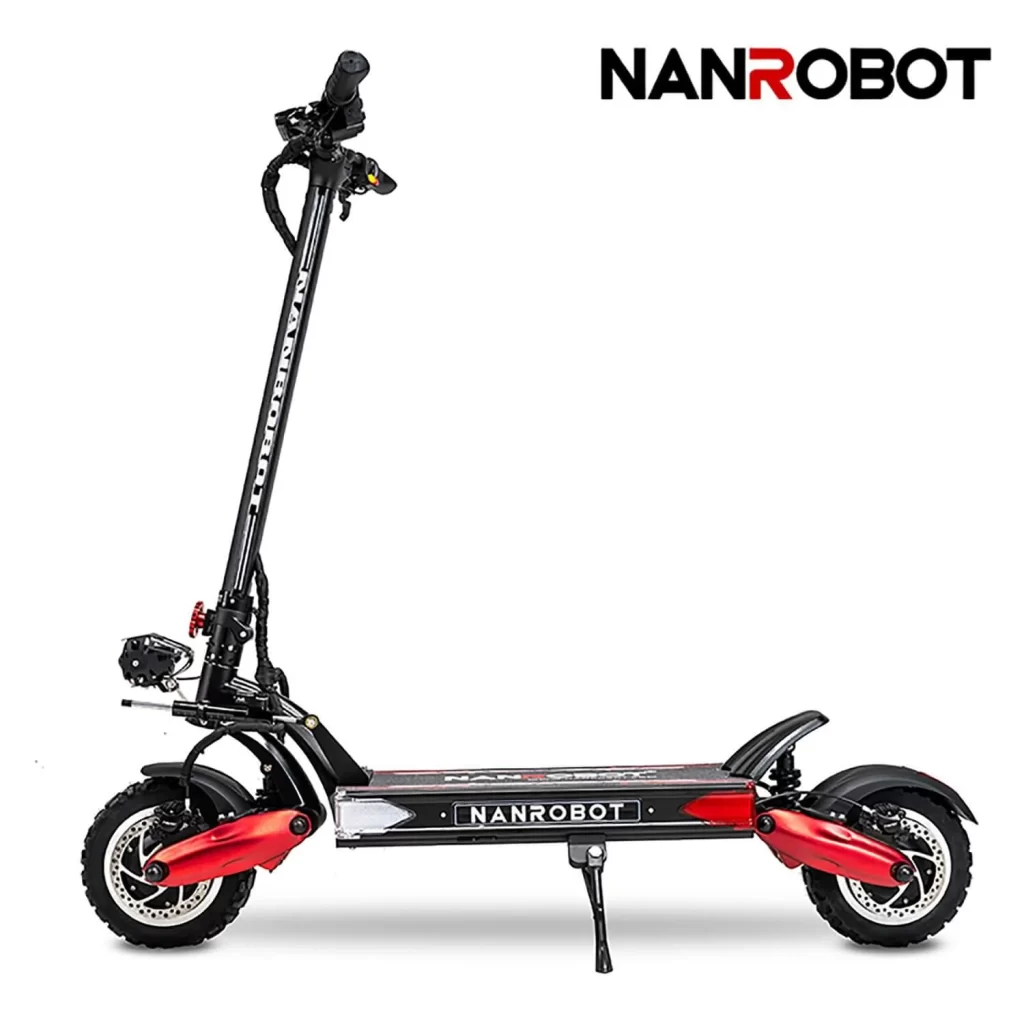 NanRobot Electric Scooters
Budget performance scooter
The NanRobot has been revived. These scooters have had a tumultuous history, but their quality is getting better all the time.
Although they are often represented as a company that uses build-a-bear-style components for its scooters, its portfolio is expanding to include its own OEM franchise. You can ask anyone who began their research and journey of buying the best scooters about NanRobot's reputation for affordable performance scooters.
Will the LS7+ be a popular choice for scooter buyers, ultimately regaining the brand's reputation for providing exceptional performance at an affordable price?
It isn't easy to say.
Is it worth it?
The quality control and details of these scooters are improving, but they are not quite as polished as they could be; however, they are close enough, would you purchase one?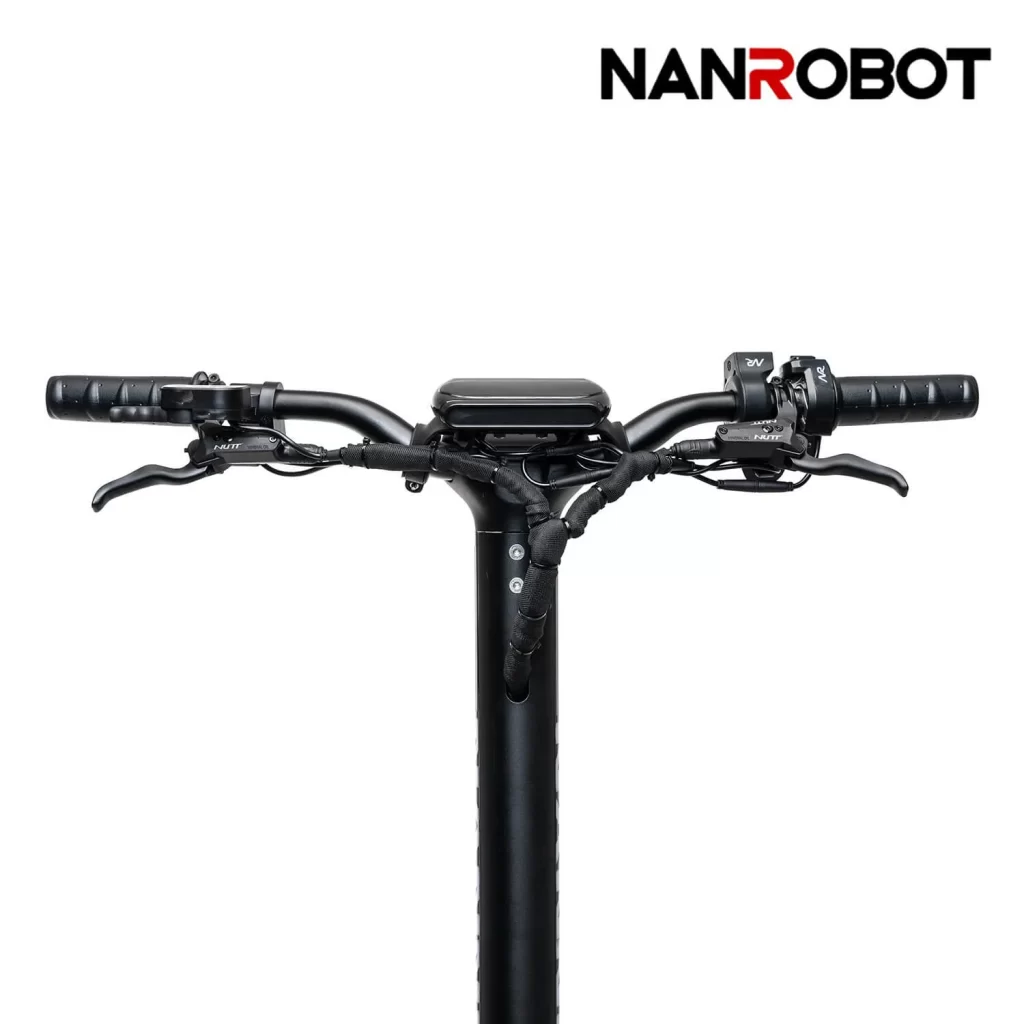 The NanRobot LS7+ is the New Off-road and Commuter Powerhouse
Ready for a new commute? This thing is hefty
The LS7 is beefy and has a lot of performance to offer. It is loaded with dual 4800W brushless motors. It's top speed of up to 55 MPH adds to this impressive list of features. The e-scooter has three-speed settings: 18 MPH for Gear 1, 43 MPH for Gear 2, and 55 MPH for Gear 3. You'll be on the leading edge with these gears.
The LS7+ has a highly responsive throttle, front and rear suspension, and a secure braking system with exceptional front and rear hydraulic brakes. Its 40Ah lithium battery allows it to travel a great distance on a single charge.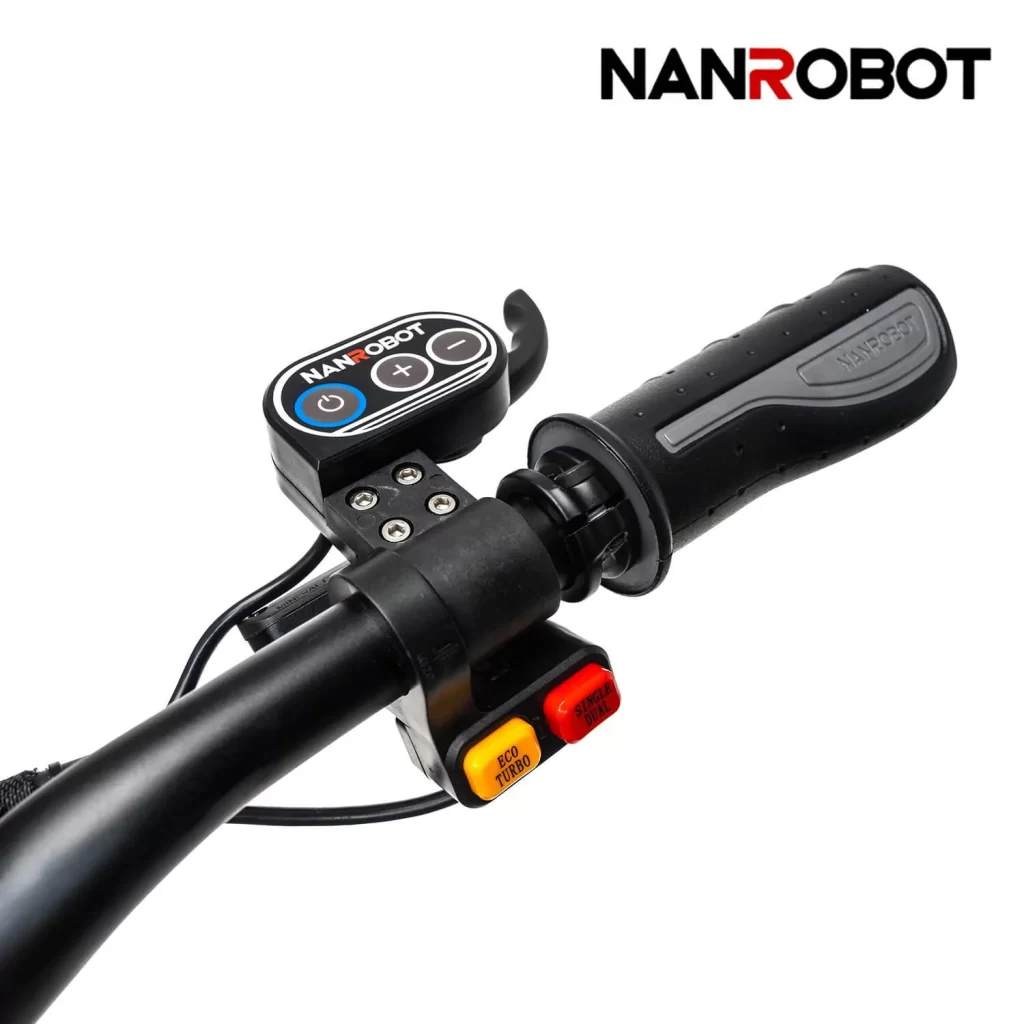 Features
The LS7+ is loaded!
This beast has everything you need to ride fast and safe. The LS7+ includes a steering damper, a sensitive finger throttle, front and rear suspension, and a secure braking system with NUTT front and rear hydraulic brakes.
Performance
Can you handle the power?
This is not a beginner scooter by any means, each engine is 2400 watts, for a total of 4800 watts in a single scooter. Of course, it must indicate its high-performance capability.
The LS7 top speed of up 55 MPH adds to its impressive specs. If you're looking for a thrill, this monster is here to help.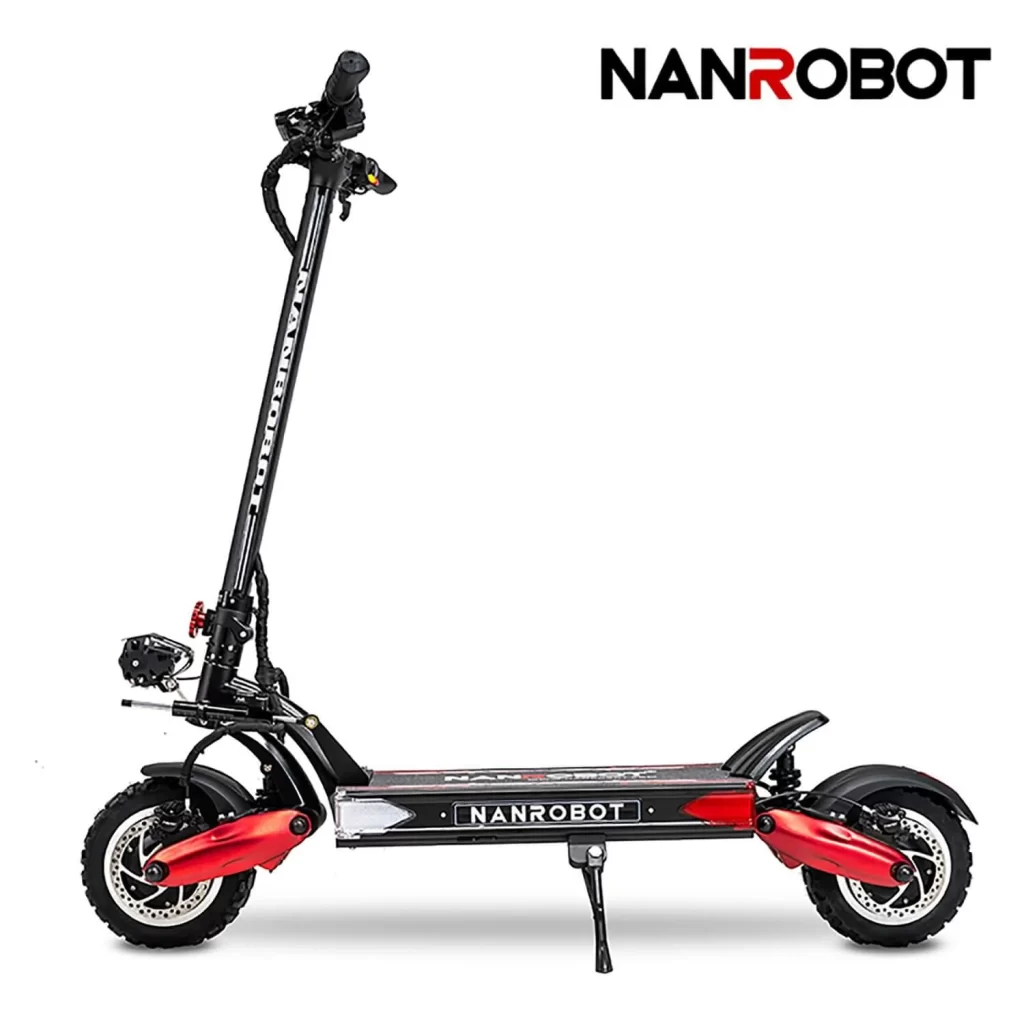 Big Battery
Big battery for long range
Think of the LS7+ as a typical scooter, that can go very very far. The dual mode of the scooter allows for a low-speed, short-distance range for regular journeys and high-speed, high bandwidth for extended travels.
Its 40Ah lithium battery guarantees never running out of juice, even on extended trips.
Build Quality
Quality has been an issue in the past
What do you reckon? Does it perform as well as it looks? The Super LED lights with remote control and several settings, an intelligent controller, a very well aluminum alloy frame, an enhanced deck for rider comfort, and other features distinguish the LS7+. We hope the quality can last, but we'll have to wait and see.
Technical Specs
Top Speed: 55MPH / 88 KMH
Max

Range: 45 MILES / 72 KM

Motors: Dual Drive: 2400W x 2
Battery: Generic

Lithium Battery: 60V 40A

Tires: 11 inch Off – road Tires
Weight: 110 lbs / 52Kg
Load capacity: MAX 330lbs / 150kg
Brakes: Dual hydraulic brake
Size: 56.3 * 27.6 * 53.5in
Charger: 2 ports(comes with 1 charger)
Charging time: 18h with 1 charger, 10h with 2 chargers
Best Electric Scooters:
💪 Hi friends! We hope you find our content useful! Make sure to use our affiliate links, it helps support our site and keep the fresh content, apps, videos, and updates coming. Ride safe!

- Team VROOOMIN
⚡New: 2022 Best Electric Scooters
⚡New: 2022 Best Electric Unicycles
Editor's Note: VROOOMIN.COM reports the advertised speed and range from the manufacturer. The exact results will vary depending on the rider's weight, overall payload, road conditions, and charge level. Most PEVs will deliver at least 60-70 percent of the quoted range, if not more. The top speed and range will be decreased for heavier riders.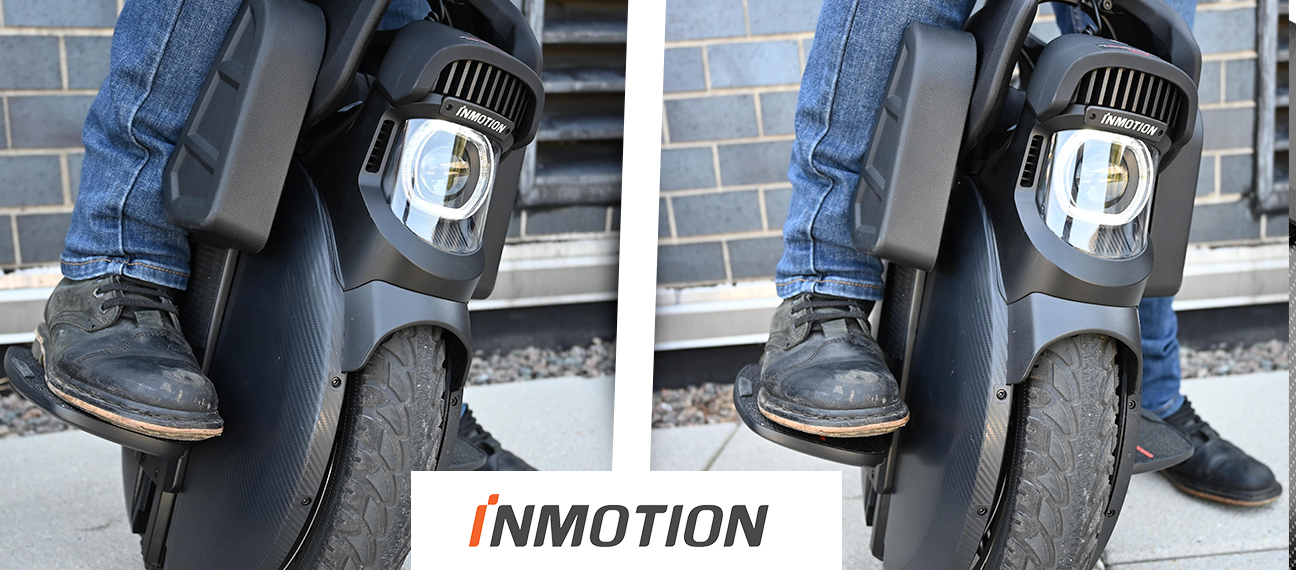 2022 Electric Scooters:
2022 Electric Unicycles:
Coupons & Deals:
Apollo Scooters: Get $50 USD worth of free accessories, upgrades, or spare parts with the purchase of a scooter. Code: VROOOMIN
REV Rides: Save $50 off Scooters and EUC's, Code: VROOOMIN
EVOLV Electric Scooters: Free Folding Lock (worth C$80) for every EVOLV model! Use Code: VROOOMIN-LOCK
To keep the site running and information flowing, Vrooomin.com participates in affiliate linking programs. We're also an Amazon Associate, which means we get paid for referring people to Amazon. Please support the channel by clicking on our links.