The Bluetran Lightning embodies the Speedway Line
The Bluetran Lightning is an absolute stunner.
We've been just ecstatic about MiniMotors decision to finally refresh their Speedway line and introduce their new and improved Bluetran brand. The Bluetran electric scooter pays homage to its Speedway 5 and inherits its familiar lines, curves, suspension, and chassis from the latest Dualtron and Speedway models.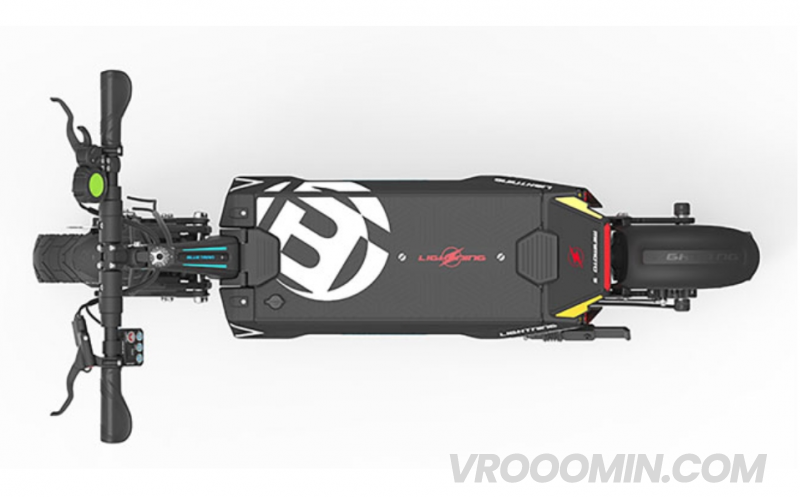 The 10″ 72V Electric Scooter
The Bluetran Lightning Features a 5040W drivetrain
MiniMotors has had a lot of success in recent years with their launch of the cult classic Dualtron 2, Spider, Eagle, and most recently Victor. At 89lbs, the Lightning is heavy but still fast. What sets the Bluetran Lighting apart is it's 72V 5040W drivetrain, that'll push it's 10″ motors up to 55 MPH!
When will the Bluetran Lightning arrive in the US?
Not much is known about the US roll out. Sources specualate that it could be as early as next year, after the releases of the Dualtron Storm Limited, Dualtron Thunder 2, and Dualtron Spider 2.
Bluetran Lightning Electric Scooter Specs
Motor: 5040W BLDC Hub Motor
Battery: 72V 35AH LG MJ1 Battery Packs
Max Speed: 90 KM / 55 MPH
Range: 150 KM / 93 MIles
Brakes: Zoom Hydraulic
Tires: 10×3
Weight: 40.5kg / 89 lbs
Suspension: Quad Air Suspension
Handlebars: Folding
Electronics: Turn Signal Switch / Lights Switch / Horn Switch Warning Switch / Power Model Switch
Upgrades: Fingerprint, fast charger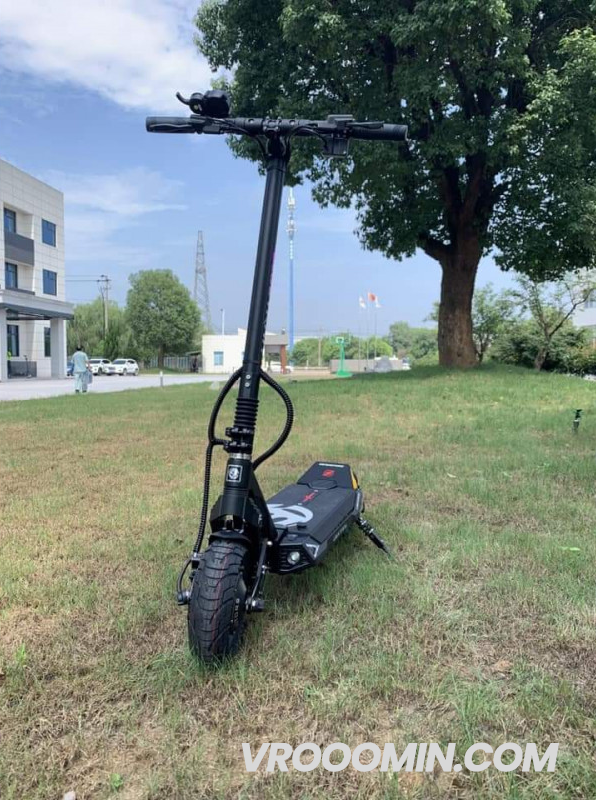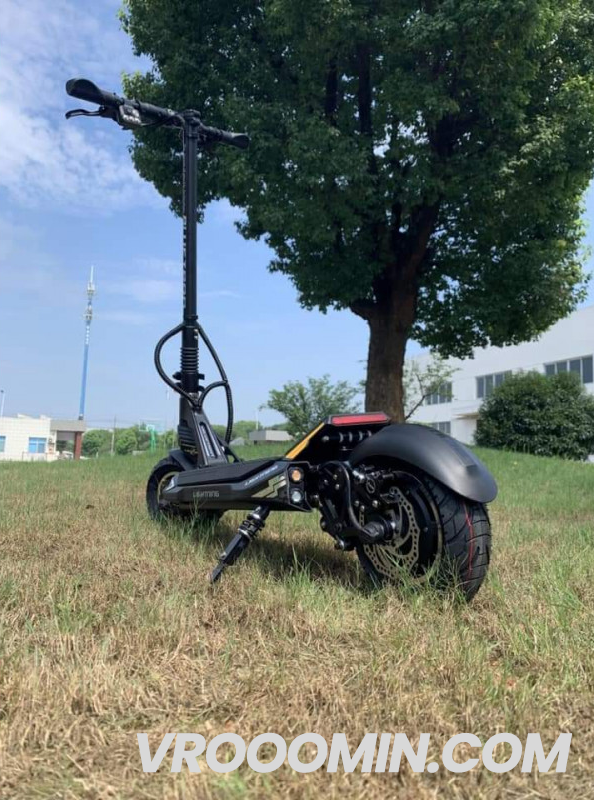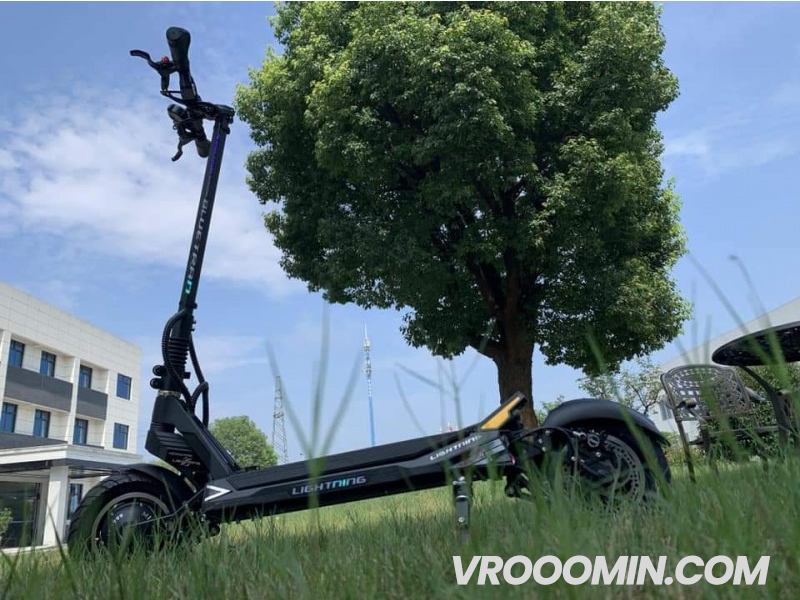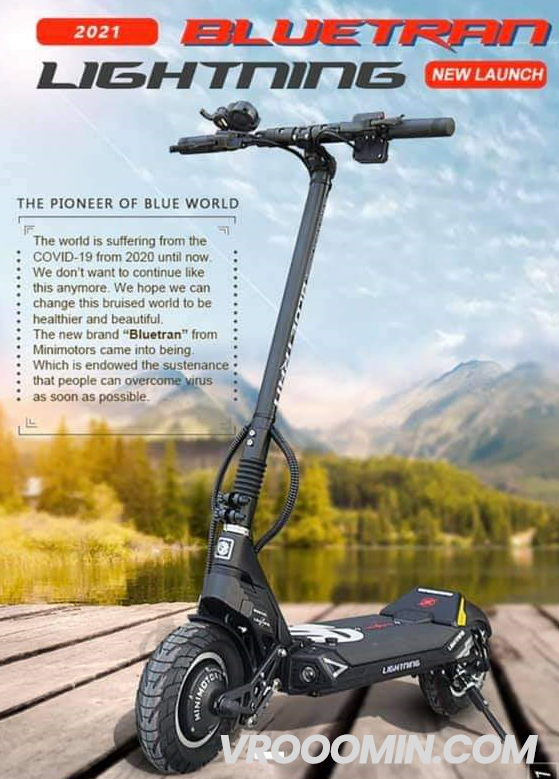 More Minimotors Electric Scooter Resources