You guys asked for more power, MiniMotors answered. The Dualtron Thunder 2 is here!
SUMMARY
MiniMotors USA Latest Dualtron Thunder 2 Video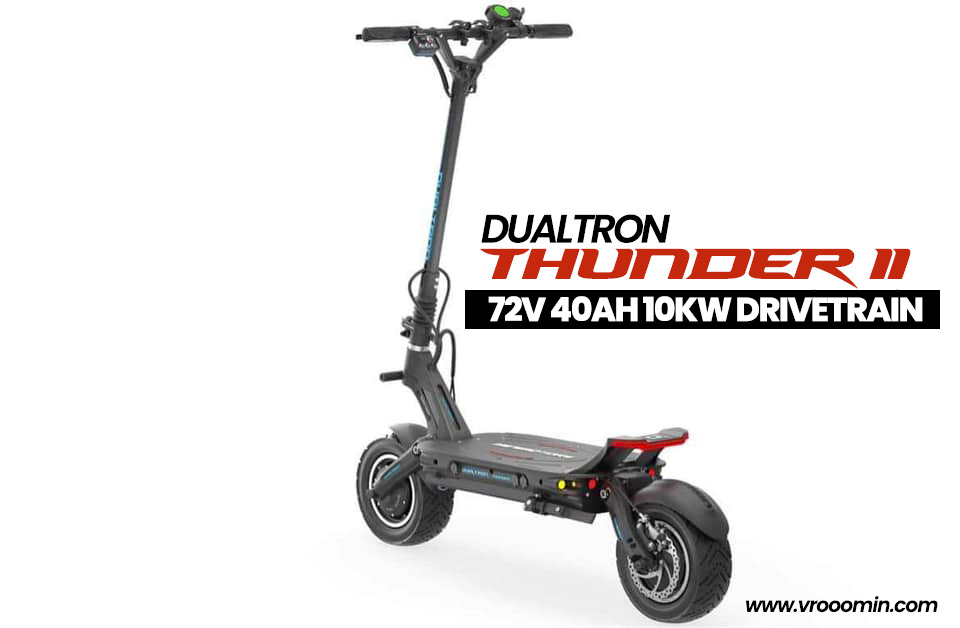 With offerings like the Nami Viper, Wolf Warrior King GT, coming out, it was only a matter of time until MiniMotors ups the ante even further by offering a scooter with a 40AH 21700 LG battery pack.
My prediction for 2023 is that most manufacturers will upgrade their flagship 72V scooters to 21700 cells and 50-80A controllers. Which would mean these scooters will be easily capable of 60-70+ MPH. With this much power, how much wattage is too much?
Need help finding the right Dualtron model? Check out the MiniMotors USA Dualtron Comparison Guide and Dualtron Finder Quiz. Both of these apps will help you find the right Dualtron model for your needs.
The Thunder 2 will output a max of 1080W, 72V 40AH LG 21700 battery pack to take you to 100 km with no sweat! This is some serious fire power and not for the feint of heart. By the looks of the design, the Thunder 2 is moving away from the rear external controller foot rest. Will this design change be applied to the Ultra 2 as well?
The Thunder 2 retains all of its characteristics that made it a cult classic, along with new features to improve the ride experience. The Dualtron Thunder 2 is built upon what may be a longer version of the Dualtron Thunder chassis with an updated Storm headset, new tail light, new foot rest, and LED swing arms. Where will the controllers be placed within the deck?


Watch the lates Dualtron Thunder 2 Preview video by MiniMotors Philippines! This video show cases the Thunder 2's chassis, lighting, and more.
Rumor has it that production and shipping of these units can come by the end of summer, slated for October. Need help finding the right electric scooter? Check out my Dualtron Shopping Guide. Looking for aftermarket parts or maintenance tips? Check out the Dualtron Owners Guide. Check out my review of the classic Dualtron Thunder.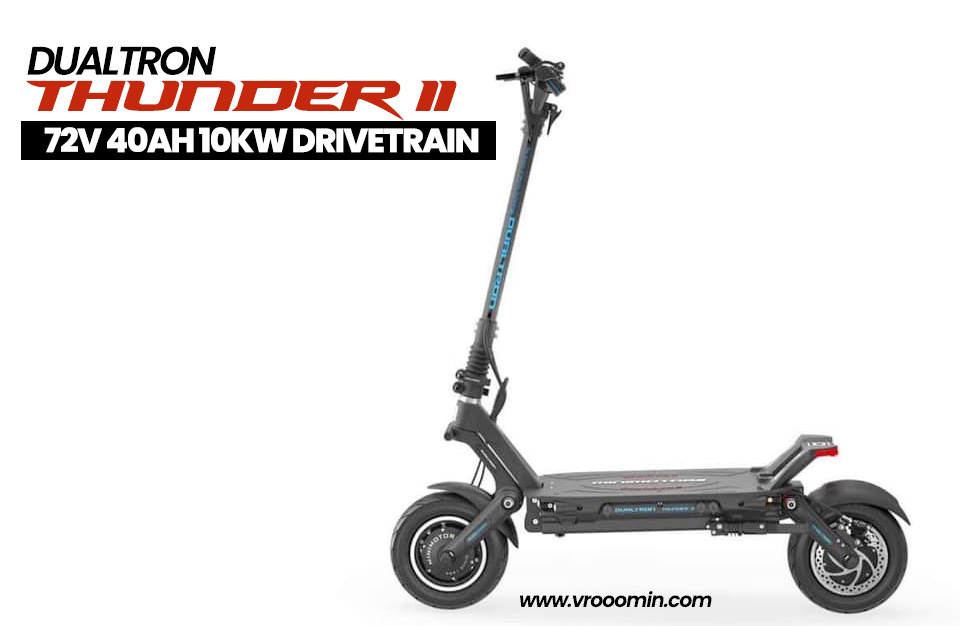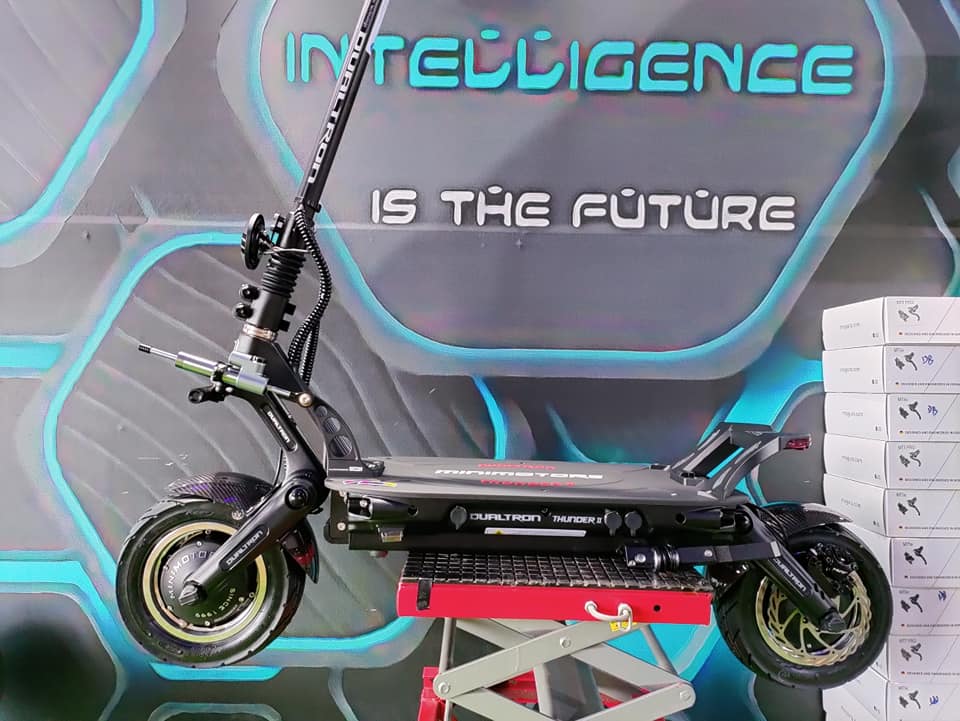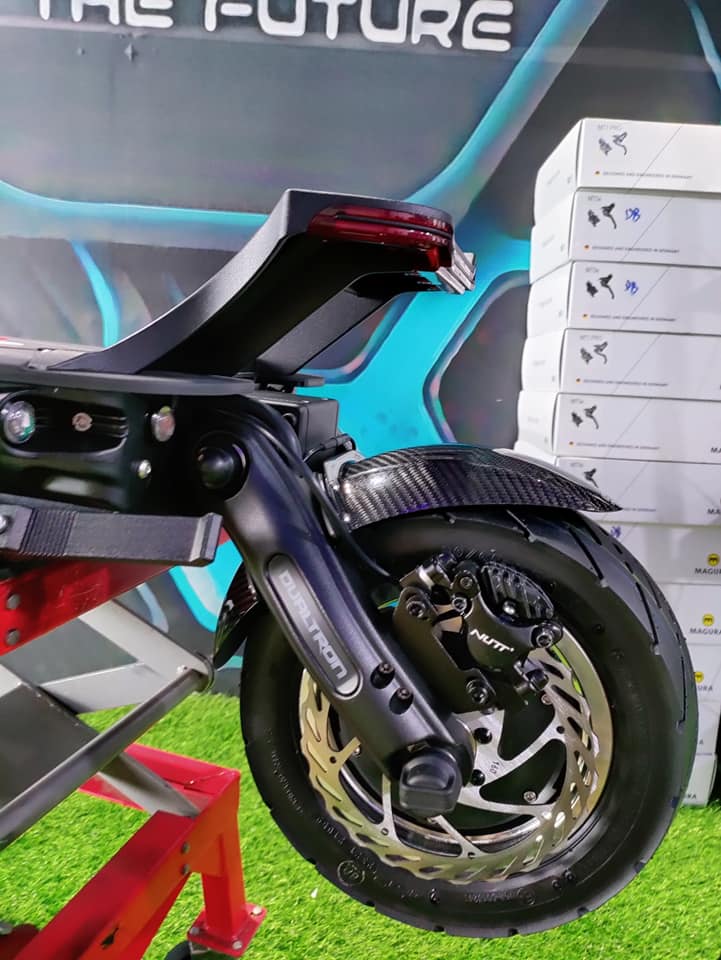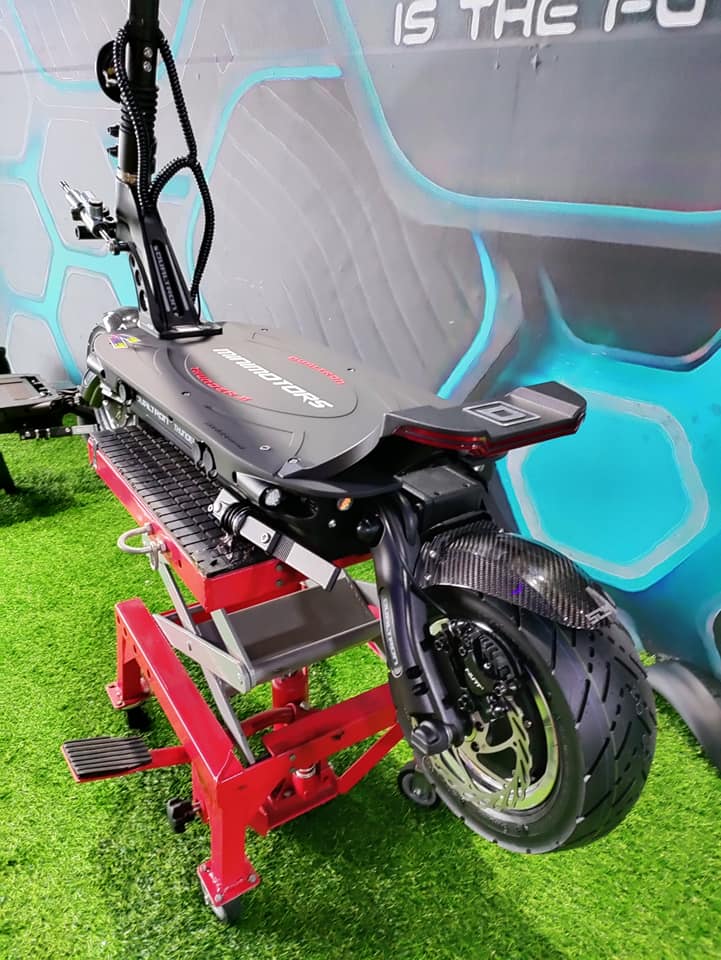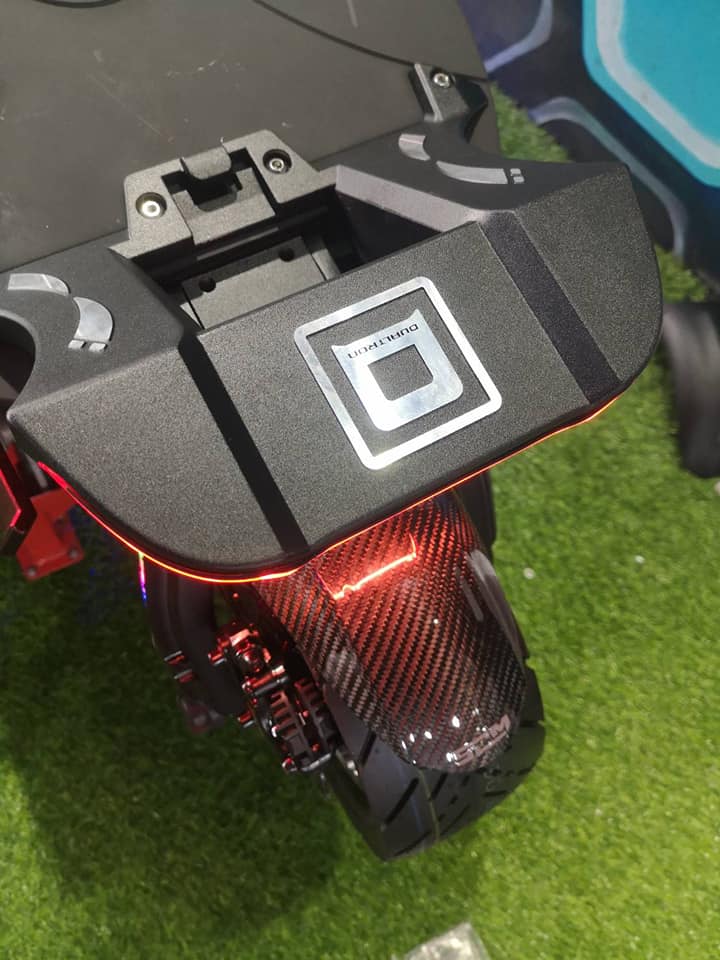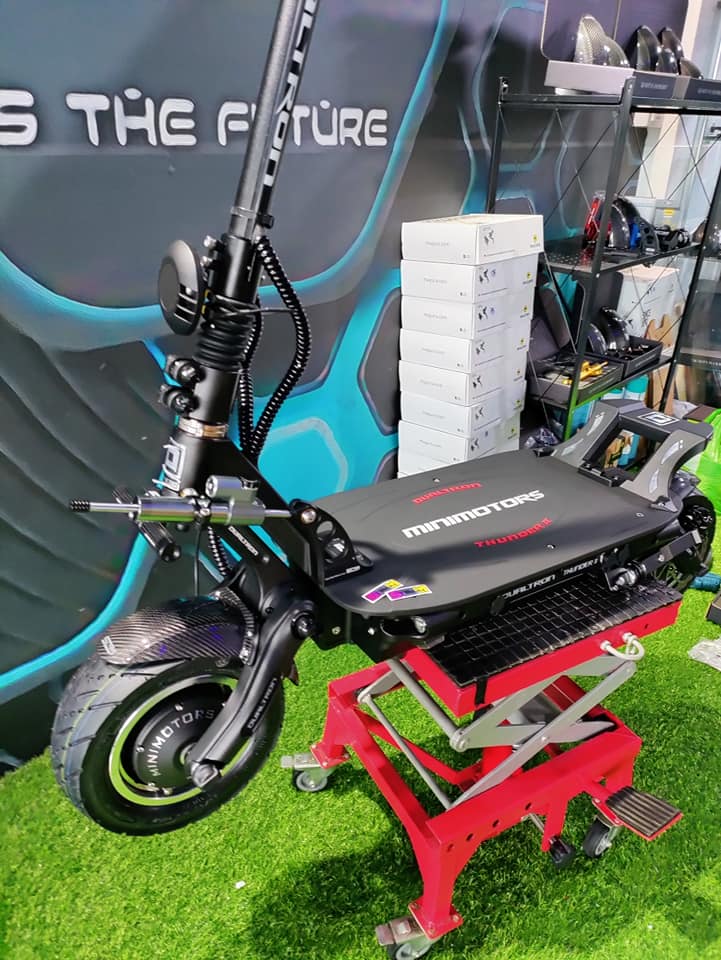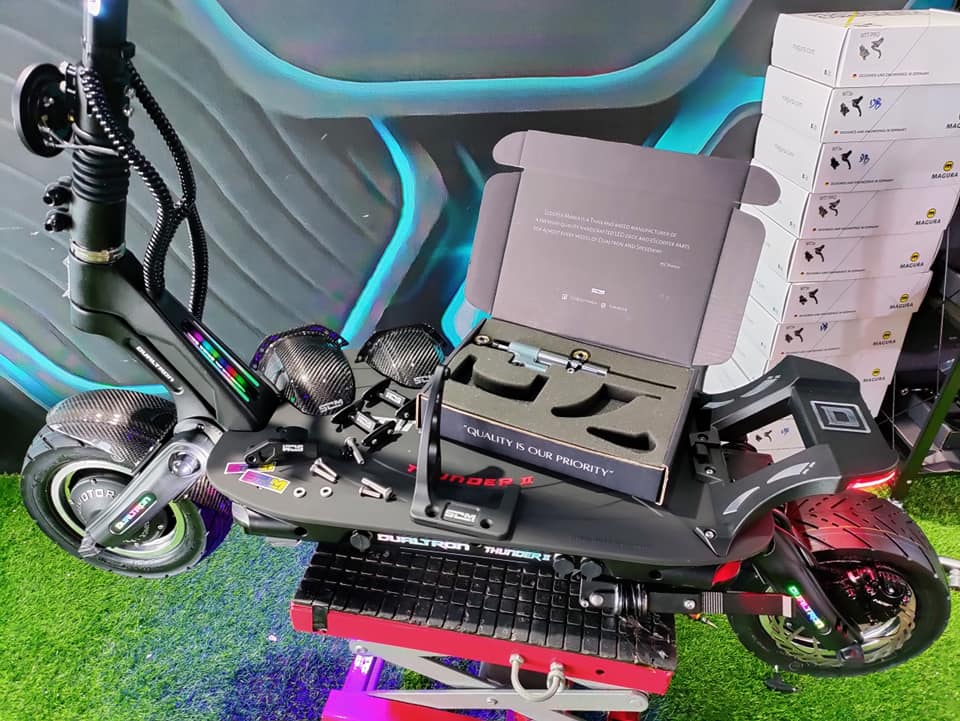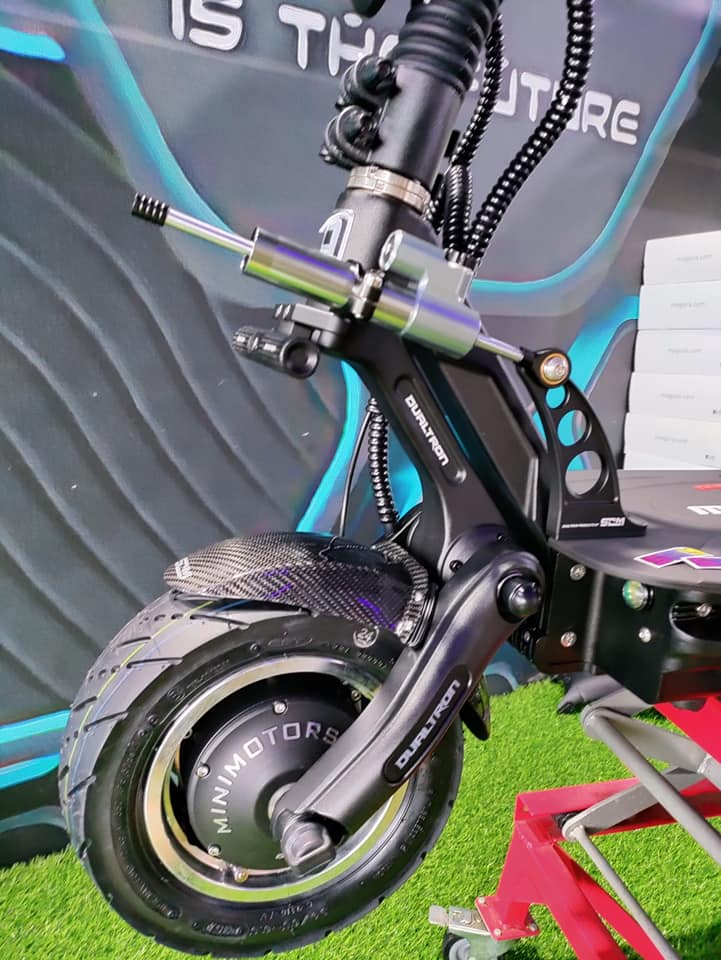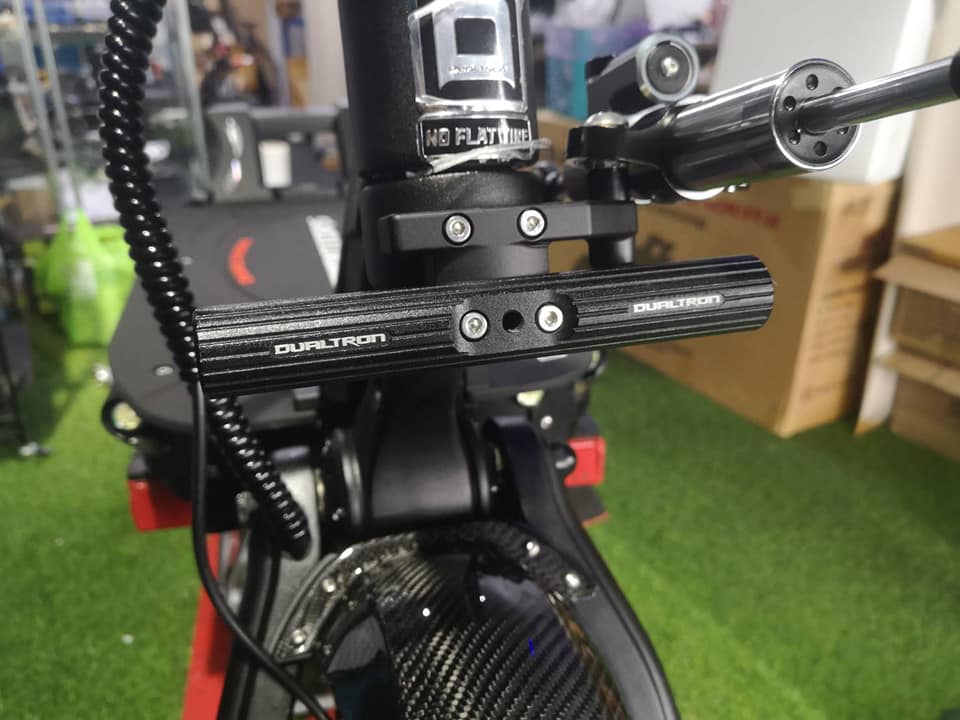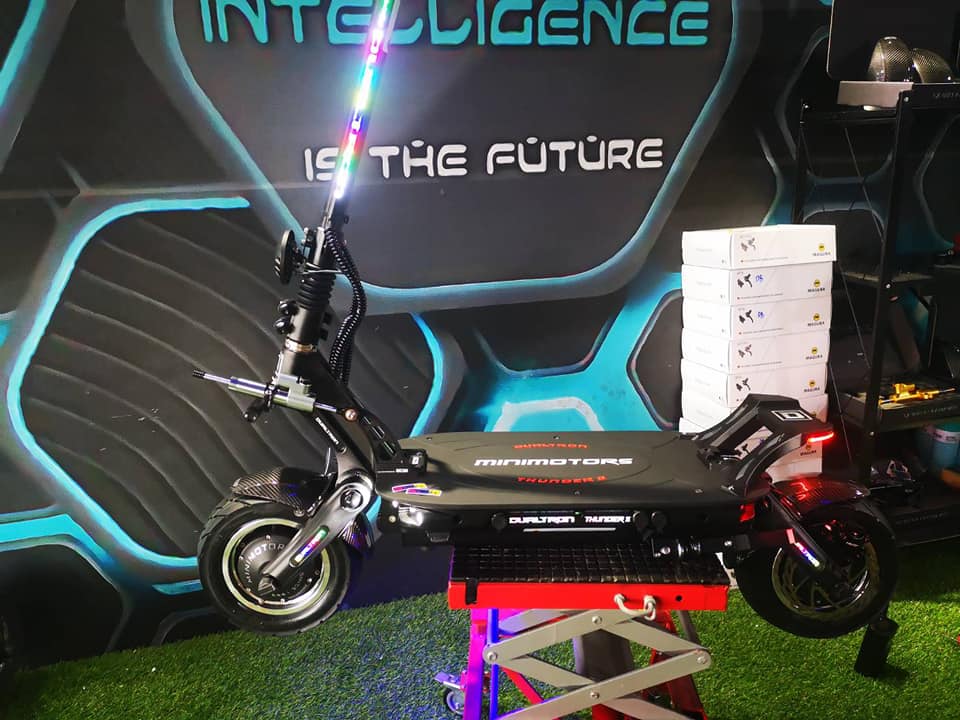 Looking for the best headlights for electric scooters? Check out the Magicshine 5K lumen headlights!
Save $10 off Magicshine Lights with Coupon Code: vrooomin10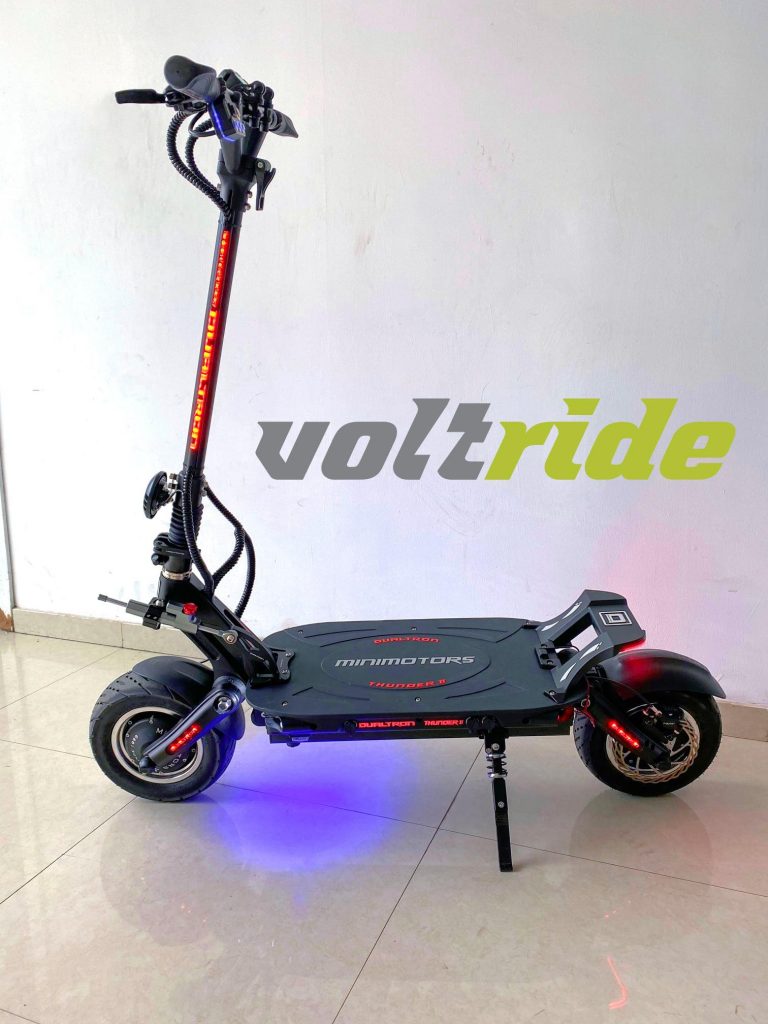 With the 2021 season just starting, will you wait until October? If not, get the Dualtron Ultra 2 instead!
I personally own and ride the Dualtron Ultra 2 and loving every minute of it!
Dualtron Thunder 2 Electric Scooter Specs
Motor: 10,080W BLDC Dual Hub Motors
Battery: 72V 40AH LG (21700)
Max Speed: 62 MPH, 100 KMH
Range: 105 Miles, 170km
Weight: 105lbs / 47.3 kg
Brake: Nutt Hydraulic
Tire: 11 inch
Suspension: Replaceable cartridges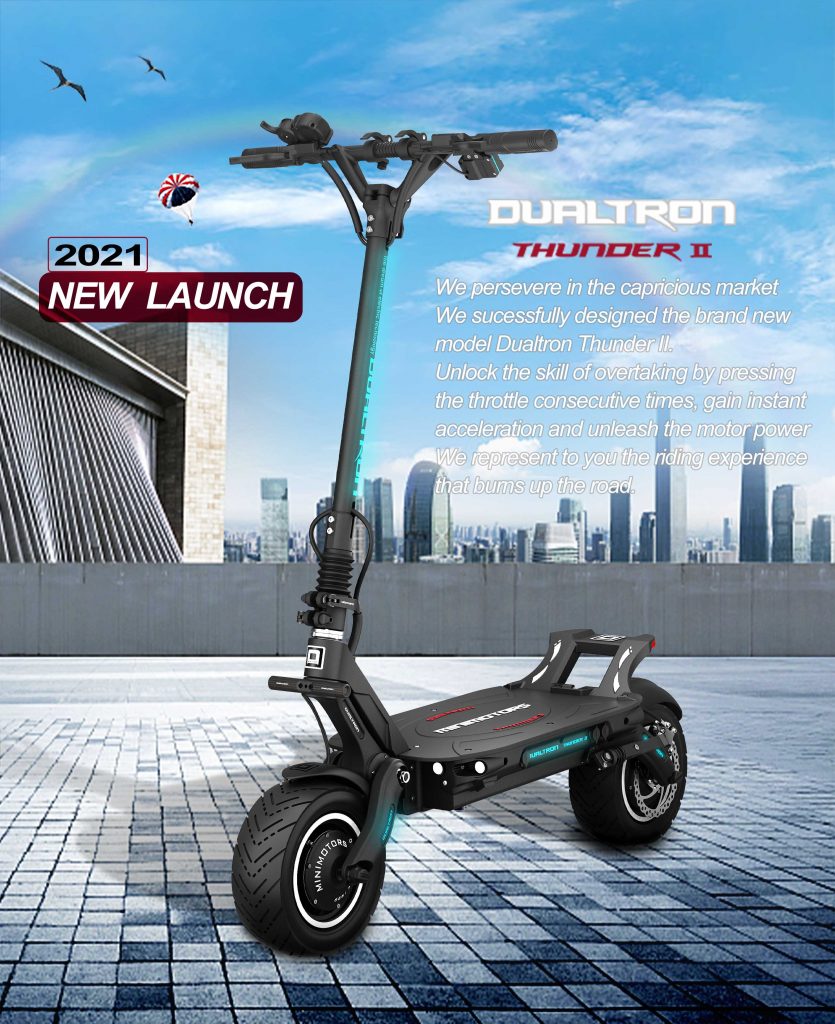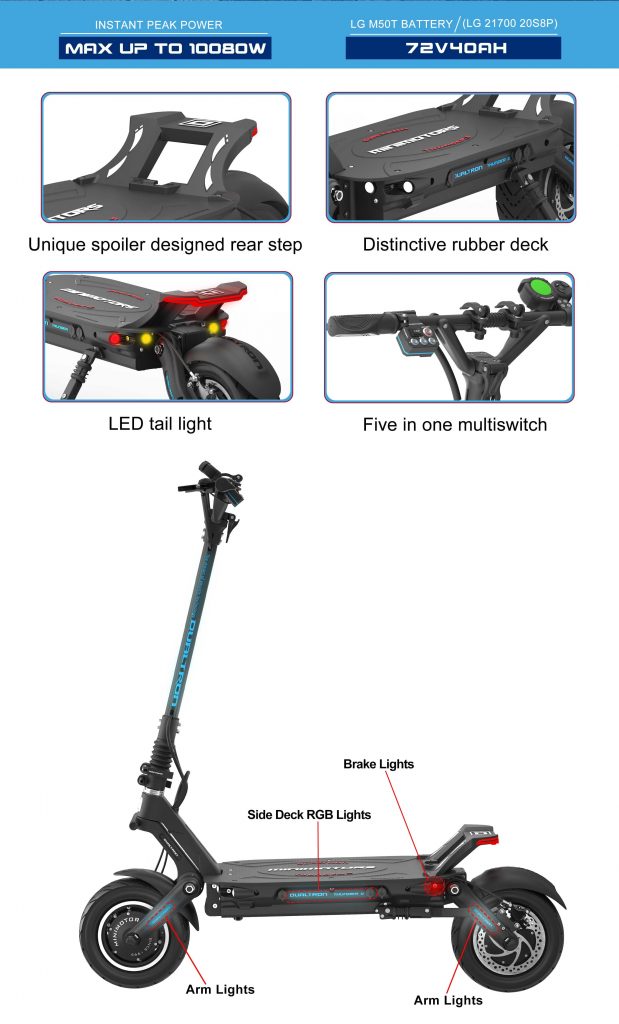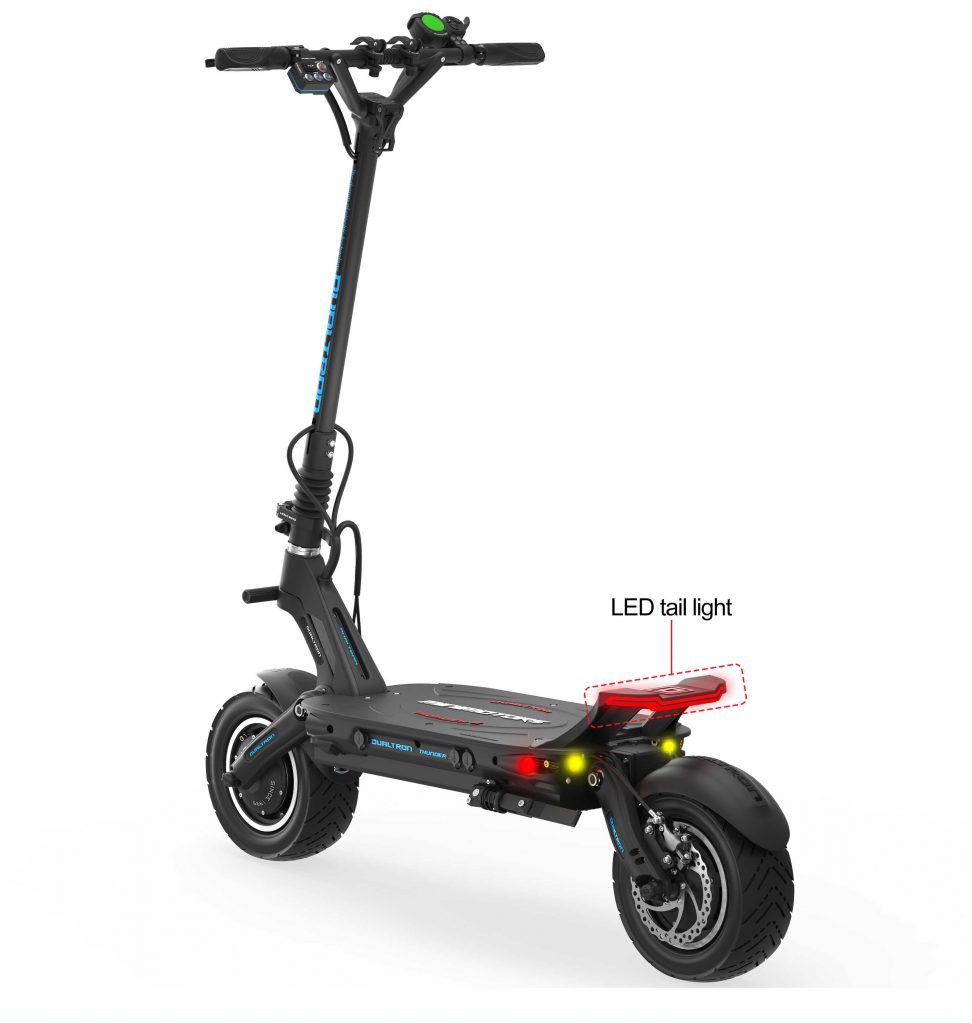 More Minimotors Electric Scooter Resources