Mention Code "VROOOMIN" for possible discounts to your dealer!
Coupon Codes & Deals:
eWheels Spring Sale on electric scooters and electric unicycles
Save $50 off Kaabo and EMOVE electric scooters with Code: VROOOMIN
Save $50 off VSETT, Begode, King Song, Segway with Code: VROOOMIN
Get $50 worth of accessories at Apollo scooters with Code: VROOOMIN

David From NUMO
Please note that the interview answers were edited as English is David's secondary language.
Powered by a 72V Samsung battery pack, Kelly controllers, and a titanium/aluminum frame, the 90 mph SLACK CORE 920R is one of the most anticipated performance electric scooters for 2022. According to industry power calculations, the SLACK CORE outputs 30KW+ of power at its highest setting, which is insane! We'll talk more about max output below.
Are you ready to take your scooter game to the next level?
Find out more about NUMO, SLACK CORE and its many variations in the sections below.
NUMO
What's the inspiration and the goal behind the SLACK CORE electric scooter?
I'm David, one of the founders and shareholders of NUMO. My background is in real estate financing; more recently, my time and energy have been focused on the micro-mobility industry. I was a distributor for the Korean Eurowheel/ Freegodirect, but now I am laser-focused on NUMO.
Skin in the game
What a lot of people don't know about NUMO is that I and some team members were behind some of the biggest brands in the market today (Kaabo, Joyor, Zero, Blade, etc). We're aiming to change the industry in two ways:
Provide top-level quality control (input and output) that meets standards in products such as televisions and bicycles.
Produce the top-level performance scooter for racing (our main goal). We aim to change the culture behind performance scooters by building the best track day scooters as possible.
Riders may select from Samsung 50E or 40T Battery Packs
SLACK CORE 920R: 140 KMH, 40T 72V 36AH
SLACK CORE 1220: 120 KMH, 50E 72V 60AH
SLACK CORE 920: 120 KMH, 50E 72V 45AH

SLACK CORE 916: 110 KMH, 50E 60V 45AH
Technical Specs:
Pricing: $7,000 – $9,000

Models: Core 920R, CORE 920, CORE 1220, CORE

916
Top speed: 145 KMH, 120 KMH, 120 KMH, 110 KMH
Battery Options: Samsung 40T/50E, 36AH, 45AH, 60AH, 45AH
Controller: Kelly Modified
Motor: High torque rpm motor, Dual, 200A/400A peak, Golding plating bullet connector 200A
Body: Titanium, Forged Aluminum
Brakes: Hydraulic 4 Piston calipers
Suspension: PSS (parallel sustained suspension), 165MM Hydraulic suspension
The SLACK CORE boasts some jaw-dropping specs
Each model was built for either "speed" or "range", what's the wattage behind each model?
I can only speak to our primary performance specs like voltage and amp. If we follow the industry standard, W = V X A, 84V x 200A x 2, the wattage would be 33,600W…
Ready to come to the real world?
My motor's nominal wattage is 2500-3000W; we're waiting for test reports to confirm. Rather than being fixated on a number, finding the balance between each part is more important. Let's look over the SLACK CORE 920R's primary specifications: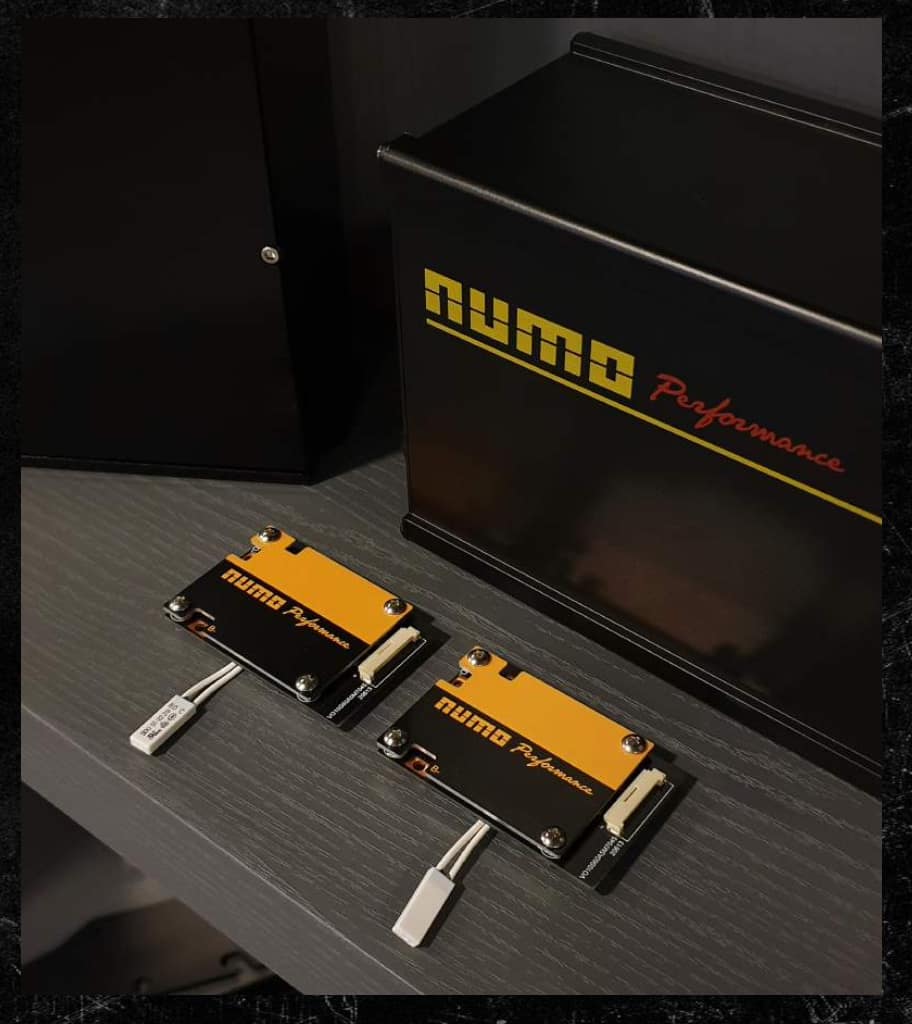 Battery:
SAMSUNG SDI 21700 40T cells
Made in Korea and buying it from Korea means cell quality is Grade AA
Tip: You can buy 40T from Hong Kong, those should be Grade B
SDI team states these are 40T real specs
Discharge rate: Nominal 35A constantly
Peak current (on 80 Celsius degree 55-60A)
BMS:
Custom NUMO BMS nominal 300A Peak 700A
Tested by SDI
Active balancing is available
Battery Packs Assembly:
We have to use custom cell holders
We have to use pure nickel in the builds
Battery pack peak current is 500A!
Motors:
We design and develop our custom motors; sorry, we don't share specs as they're our special sauce. We create them, but we don't produce them. Why not? A motor packaging machine's price is over 2M per one! Our motor rating is 2500-3000W; that's all we'll share for now.
Controllers:
There are many suitable quality controllers on the market; we've tried our best and used some of them. I would use VESC if I could modify the VESC source for my motor, but we can't, so we don't. For the SLACK CORE, we're using modified Kelly 7218 controllers. We're in the process of developing our 250A controllers; more info on those should come next year.
90 MPH.
Before we dig in deeper, can normal guys ride the CORE at lower speeds? Say on their way to work or through busy New York City streets for example?
First of all, the 920R is a racing scooter. It is built for explosive performance, so we chose 40T cells for this setup. You can select three modes: urban, sport, and racing boost mode. You can ride it at "walking speed," and it's straightforward to control. If you're looking for a main commuter, get the 920 instead, with range and power.
If you want the most range, the SLACK CORE 1220 will hit the sweet spot for your long-distance needs. By the way, the numbers behind the models correlate to the battery configurations. 920 is 20s9p. 1220 is 20s12p, get it? The series is SLACK CORE 920R, 1220, 920, and 916 in the pecking order.
Battery packs
Made in Korea
We use Chinese parts (battery holder, nickel plate, silicone wire, plug)
Battery cell, BMS, the case made in Korea
Packing and assembled in Korea
We use spot welding machines for battery packing
We use pure nickel (99.9%)
Charger and BMS
We wanted only to use Korean-produced Samsung 40T cells, not the ones made in Hong Kong or China. Getting authentic ones is tricky; a lot of work is required. The first step is to produce the Samsung SDI test. To do so, we tested a few Chinese BMS and charger samples. Some were decent but at a premium cost. We ultimately decided to produce our custom system and passed SDI tests without issues.
Samsung SDI Testing
What the Samsung SDI test is and why you need to pass it?
The thing about testing is that SDI does not sell its cells to any electric scooter manufacturer. SDI is required for any distribution route because they have standards and a reputation to uphold. They put their durability, stability, and safety to the test. The BMS we designed must be able to handle that amount of current with ease.
The chargers we use have function protection, which means you can charge the scooter for months without igniting. While we do not recommend or condone charging your scooter while it is unattended, it is comforting to know that the hardware includes these safety features.
Charger: Up to 85% constant amperage, 85 – 100% constant voltage 84V
Phase Wires
I love the way you folded the phase wires for the front motor, any reason why you did that? I don't think I've seen any other scooter models do that, they usually try to hide the wires.
The system is modular, making riding and maintaining it as simple as possible. Especially when it comes to repairs. There's no need to open the deck if you need to change a tire. Disconnect the phase wires, and you're ready to go.
Wiring
Motors: 8 AWG
Battery: 10 AWG
Controller: 10 AWG
Motor: PVC wire with glass fiber cover
Battery, Controller: silicone wire
Magura brakes: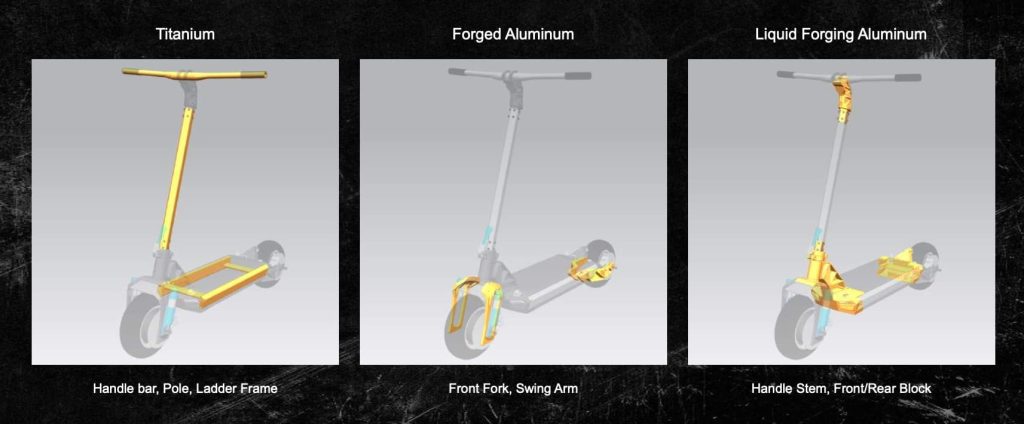 Warranty & Parts
In the case that any of the parts we discussed need to be replaced are defective, what is the warranty policy for after-sales support?
The reseller will be responsible for after-sales and warranty service, and they will have my full support for parts and guidance. The scooter was modular and created so any rider could easily maintain it. It will only take two screws to open the deck. All wire harnesses are waterproof, jack-to-jack, and incredibly simple to install. Waterproof plugs are used in the main harness and handlebar components.
Make it Rain
Does the SLACK CORE have a waterproof rating?
No, it's impossible. If you see any rating, it's all bullshit. We prepare the scooter using waterproof plugs and waterproof spray over the controllers in case of water exposure.
Design & Software
What software do you use to design scooters?
Are you familiar with Siemens software? It's an excellent program that can figure out how thick materials are under pressure, how strong they are, and so on. It's a perfect tool for the builds we do. We're always learning, researching, and improving when it comes to design, materials, and structure.
Engineering design graphics and Mechanics of Materials are two of our current favorite resources. Our team comprises ten members: a structural Designer, a power train designer, mechanics, a product designer, marketing, an IT programmer, and accountants. This keeps us lean and allows us to move more quickly.
The Team
How about production, are you guys building these scooters between you 10?
Our suppliers are enormous companies, far more significant than we are. Our assemblers and forged partners are the same people who make Hyundai brakes, so they're well-known in the automotive industry. Other companies we work with for titanium parts, CNC, die casting, and BMS, among other things. We're sourcing the best possible components for our units from each partner who is an expert in their field.
Producing these scooters takes a lot of time, effort, and many relationships, which most people are unaware of.
Quality Control
How do you QA your products?
Our quality control process is simple and focuses on input and output QC.
We design
Decide dimension limit to produce
Test
Parts purchasing
Order assemble specs
Input Quality Control – Part-level QC
Check dimensions
Surface checking
Output Quality Control – Output QC
Finish checking the scooter inside and out
Sound checking on idle specifications
Test ride 20m
Stability and Performance!
We wanted the SLACK CORE to be all about power, stability, and durability when we designed it. The RPM of our motor is 3250, and the idle speed is 170 KMH. The top speed is 146 kilometers per hour, or 85 percent idle speed.
This produces exceptional ground torque while causing minimal heat loss. Riders mistakenly believe our suspension is for comfort, but it is not. These were created for breaking. The braking suspension system improves all-around grip, especially in corners.
The front suspension distributes 70% of the braking power, while the rear suspension distributes 30%.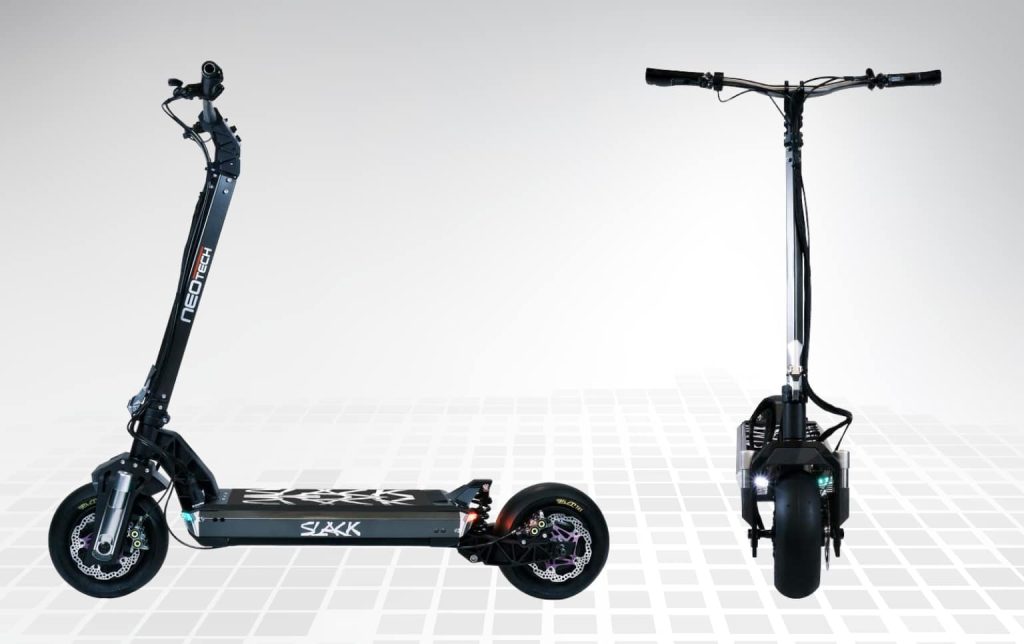 Wobble Wobble.
Are there any speed wobbles with the SLACK CORE?
There are plenty of reasons why a performance scooter will experience wobbles. At its foundation, the scooter geometry is a huge factor in its stability. External factors such as potholes, tire grips, and handling (think braking) will cause a scooter to lose control. Fortunately, ERREX has developed a damper for the CORE to dial in external handling factors for potholes and tire grip loss.
Wrong geometry
Pot holes
Lose front grip(2 is same)
After fishtail(braking)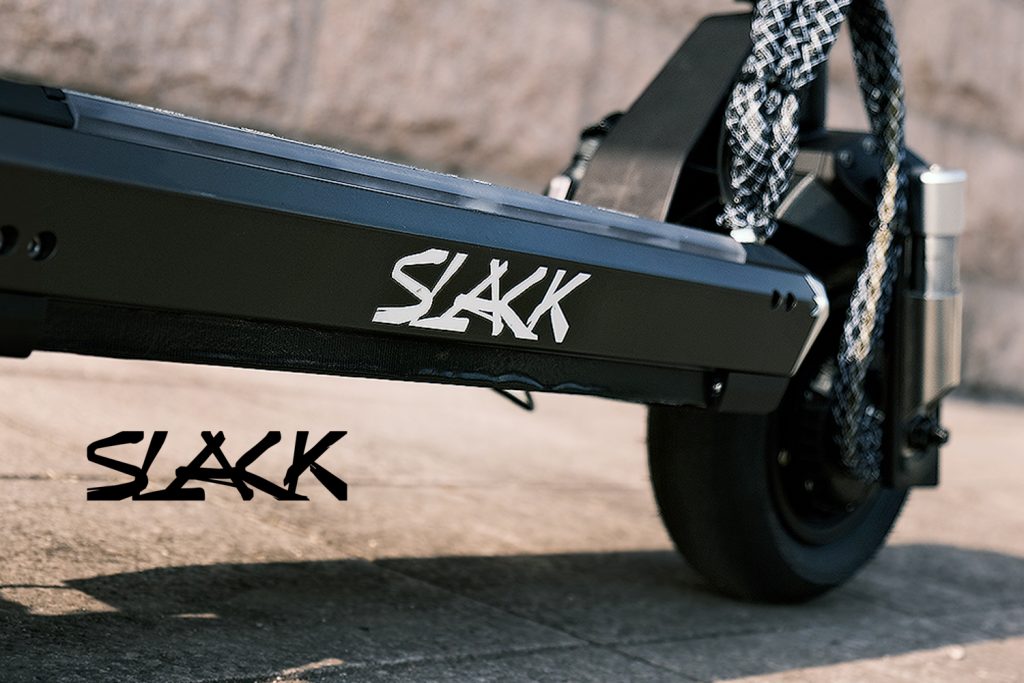 Samples.
We're excited that I'll be shipping the samples around June 25th. Each piece is expensive, costing around $10,000 for potential partners. Keep an eye out for possible collaborations with supercar brands…
How much?
The 920R's target price in the United States is around $9000, and it will be well worth it. SLACK CORE variants will cost between $7,500 and $9,500, depending on the model…we're still working out the details. When the finalized pricing is available, your local distributors and resellers will notify you, and we'll keep you updated.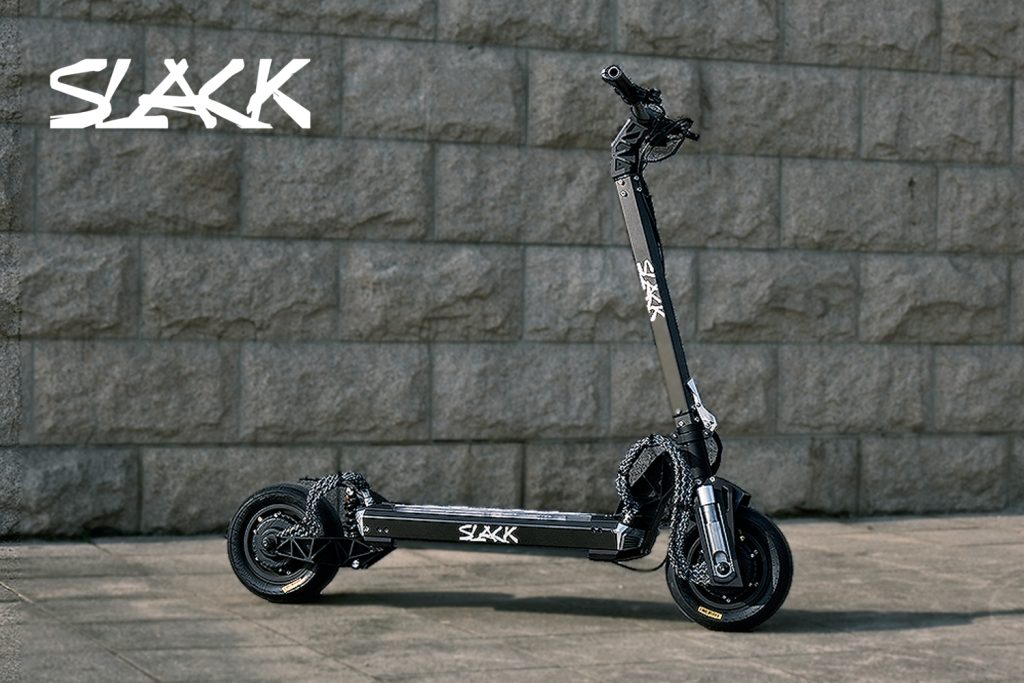 eWheels 2023 Spring Deals and New Launches are here!!!
Cheap, reliable, and powerful! TurboAnt Electric Scooters 2023 Sale!
Hi guys! This post may contain affiliate links, sponsored content, and advertisements. We get a small commission for covering topics that interest us (helps us keep the doors open). For more information, please see our privacy policy and disclaimer. Ride safe yall!
2023 Electric Unicycles:
Coupons & Deals:
Apollo Scooters: Get $50 USD worth of free accessories, upgrades, or spare parts with the purchase of a scooter. Code: VROOOMIN
REV Rides: Save $50 off Scooters and EUC's, Code: VROOOMIN
EVOLV Electric Scooters: Free Folding Lock (worth C$80) for every EVOLV model! Use Code: VROOOMIN-LOCK
To keep the site running and information flowing, Vrooomin.com participates in affiliate linking programs. We're also an Amazon Associate, which means we get paid for referring people to Amazon. Please support the channel by clicking on our links.