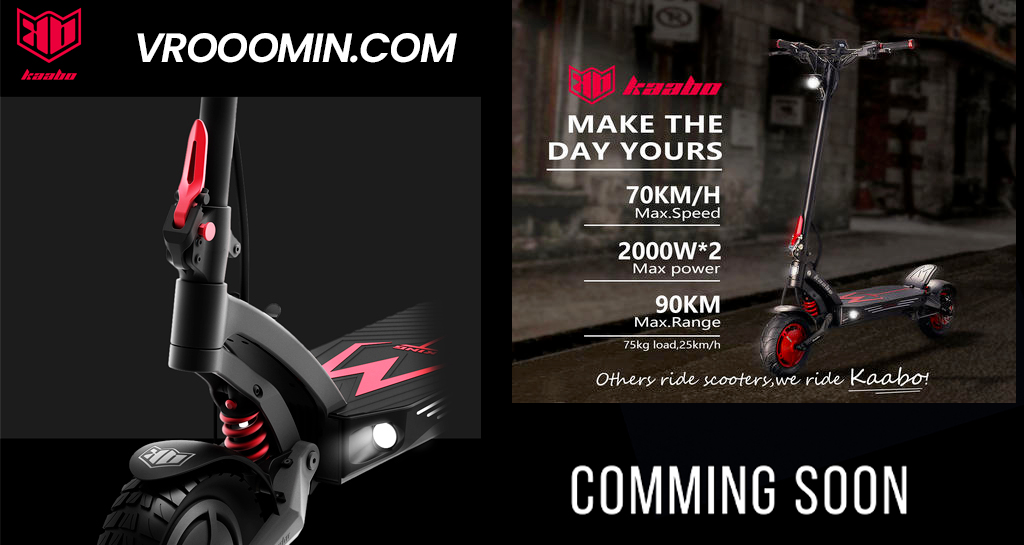 Voro Motors Introduces the Kaabo Mantis GT Electric Scooter
Save $50 off Kaabo Mantis GT with Coupon Code VROOOMIN + 4-Year warranty
I admit that every time I encounter kmh or kg, my brain halts, and I perform inaccurate conversion from kmh to mph, kg to lbs, and so on. Challenging, but it's the fun kind of math doesn't get old. In this case, the refreshed Kaabo Mantis GT is rated to be a 4KW (max) 70 kmh (43.4 MPH top speed) dual motor high-performance electric scooter that's capable of a 90 km (55 miles) max range—looking to upgrade to a 40 mph scoot? The Mighty Mantis GT may be the one for you.
Save $50 off Kaabo Electric Scooters with Code VROOOMIN
Kaabo Releases the latest production run, ready for shipping
Kaabo's Refreshed +40 MPH Sine Wave 60V 30A Electric Scooter
The Mantis GT specifications resemble those of its predecessors despite the extensive computations that were recently conducted (thank you, Google Gods). The Mantis's updated chassis, rubber decks, foldable stem, headlight, and tall stature were the first things we noticed about it.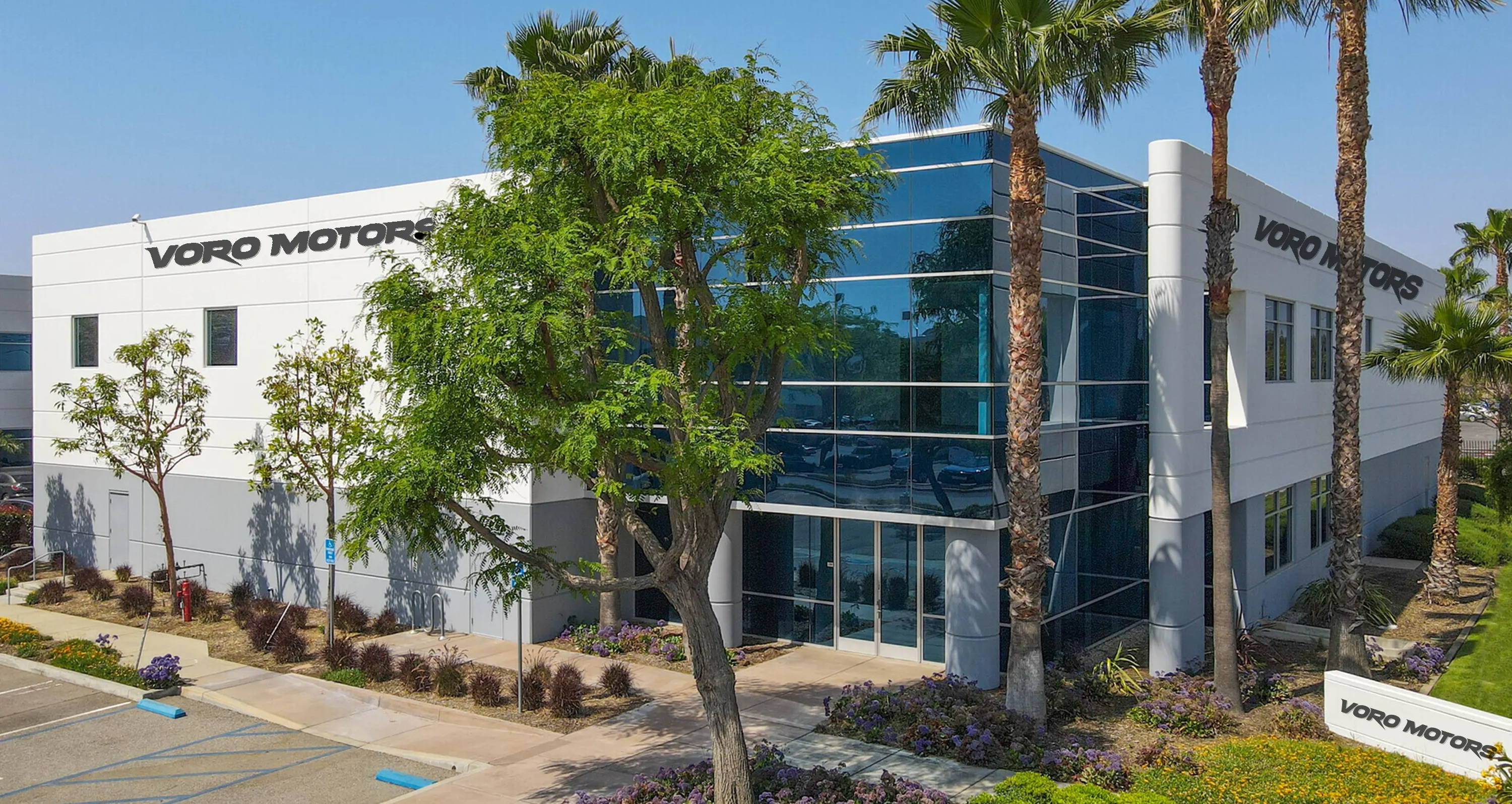 The much anticipated MANTIS KING GT, two motors with a combined nominal output of 1100W (over 4200W total peak power) and a Samsung Li-ion 60V/25Ah battery with a range of up to 110 km
New waterproof Sine Wave controllers 2x30Ah, adjustable front and rear hydraulic shock absorbers, a new folding mechanism with double protection, and speedy folding and unfolding of the scooter
The distinguishable front and rear turn signals from the LED lights, extra LED strips on the both scooters' sides, accentuating the sporty chassis of the scooter and improving visibility, are other innovative features of the design.
10×3″ pneumatic tires, double disc hydraulic brakes (140mm), electric brakes with EABS function and battery regeneration, and an electric horn are all included.
Due to the various driving modes, ready for on-road and off road (Eco/Turbo, Single/Dual drive, and the option to mount Off-road tires)
It appears that Kaabo has updated its highly effective IP to meet the most current 2022 specifications. Let's face it, the development of electric scooters has somewhat reached its limit. The motor, controller, and battery technologies can only advance so far with current production costs.
Save $50 off Kaabo Mantis GT with Coupon Code VROOOMIN + 4-Year warranty
It's also long overdue because the Mantis line hasn't undergone many changes since Voro Motor's unveiled its own limited-edition Mantis model. The Wolf Warrior series looked to be hogging all the spotlight with its numerous variations over the past two years, so it's fantastic to see the Mantis get some GT special sauce. The Skywalker model might come next.
Like many other manufacturers, Kaabo is updating its current models with new screens, throttles, components, and accessories like headlights, horns, and taillights. These characteristics were once considered safety add-ons, but now they seem to be the norm for distinguishing each model.
The Mantis GT is one of the top mid-size scooters in the 40 mph category since it has the most modern appearance and feel, as well as perhaps the standard performance package.
We'll keep an eye out for this model's release because it seems like an excellent unit for riders wishing to upgrade or expand their current scooter stable. In my opinion, the mid-size models of EUCs and electric scooters are the best since they strike the perfect mix between portability, affordability, high performance, and daily commuting.
Brand: Kaabo
Model: Mantis GT
Mileage: (km) up to 110
Max. speed: (km/h) 70
Nominal motor power: (W) 2 x 1100 W
Max. climbing: 40°
Battery: Samsung Li-ion 60V/25 Ah
Controllers: Sine Wave 2x30Ah
Charging time (h): ≈6
Scooter weight (kg): 33
Maximum loading (kg): 140
Suspension: Front and rear adjustable hydraulic suspension
Folded: (L/W/H), mm 1274*650*1339mm
Unfolded: (L/W/H), mm 1274*650*563mm
Tires size: (inch) 10.0″ х 3.0″
Tires type: Pneumatic
Lighting: Front lights LED, Side lights, Rear lights, Turn signal lights
Front and rear Brake system: Front and rear hydraulic disk brakes + EABS
2022 Best Electric Scooters for Everyday Adventures
BEST CHEAP ELECTRIC SCOOTERS • BEST 30 MPH SCOOTERS • BEST 40MPH SCOOTERS • BEST 50 MPH SCOOTERS • BEST 72V ELECTRIC SCOOTERS • FASTEST ELECTRIC SCOOTERS
2022 Kaabo Electric Scooters Catalog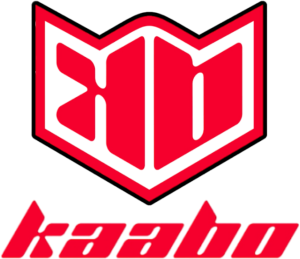 Our tale began in 2013. This year, we see the changes the new short-distance transit will bring. These new vehicles consist of electric unicycles, electric balancing vehicles, electric scooters, and several innovative new folding vehicles.
Electric scooters are the most traffic-carrying variety of such items, although other models are more or less enjoyable. Thus they are the focus of our development efforts. Their mobility features determine the size of the market for electric scooters. The evidence demonstrates that our conclusion is valid.
Since 2016, the market for electric scooters has gotten more competitive. In this method, we also determine that the high-power, high-strength electric scooter industry is a blue ocean with few competitors. We subsequently concentrated on "high-power" electric scooters in this context. Slowly introduced a line of powerful electric scooters, such as the Qibu War Wolf. The market response to high-powered electric scooters has been positive, resulting in orders and partnerships from over 30 countries.
After seven years of research, Kaabo has amassed more than twenty-five patents, particularly in preserving the vehicle's stability and safety at high speeds and for extended battery life. To ensure the product's quality, we have amassed a wealth of helpful information. Due to the global pandemic of 2020, individuals in many nations are hesitant to utilize public transit.
Electric scooters are an excellent option for personal transportation. With environmental conservation, safety, and mobility as our product vision, we hope to deliver Kaabo's riding joy to an ever-increasing number of individuals.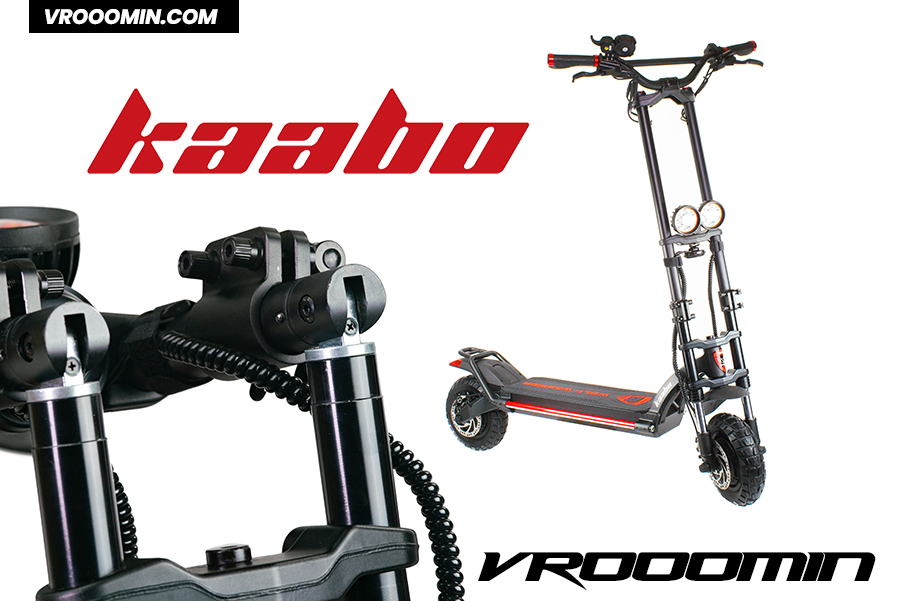 Disclaimer: The information presented in this article is derived from extensive research, user reviews, and publicly available information. Our aim is to provide accurate and up-to-date content; however, it is crucial to understand that the opinions expressed are based on the information available at the time of writing. We strongly encourage readers to conduct their own thorough research and carefully evaluate their individual needs before making any purchasing decisions.
eWheels 2023 Summer Deals and New Launches are here!!!
Cheap, reliable, and powerful! TurboAnt Electric Scooters 2023 Sale!
Hi guys! This post may contain affiliate links, sponsored content, and advertisements. We get a small commission for covering topics that interest us (helps us keep the doors open). For more information, please see our privacy policy and disclaimer. Ride safe yall!
2023 Electric Unicycles:
Coupons & Deals:
Apollo Scooters: Get $50 USD worth of free accessories, upgrades, or spare parts with the purchase of a scooter. Code: VROOOMIN
REV Rides: Save $50 off Scooters and EUC's, Code: VROOOMIN
EVOLV Electric Scooters: Free Folding Lock (worth C$80) for every EVOLV model! Use Code: VROOOMIN-LOCK
To keep the site running and information flowing, Vrooomin.com participates in affiliate linking programs. We're also an Amazon Associate, which means we get paid for referring people to Amazon. Please support the channel by clicking on our links.