Shipping in Mid June 2022
If speed is what you're after, the supercharged 60 MPH RoadRunner Tronic is right up your alley, boulevard, expressway, and highway if you're that bold. The genius behind the RoadRunner, I previously tested the first generation earlier this year, is that it's comfortable, compact, portable, and zippy. The good guys at Voro have taken its 2nd iteration a step further, much further.
Save $50 off Kaabo & EMOVE Electric Scooters with Code VROOOMIN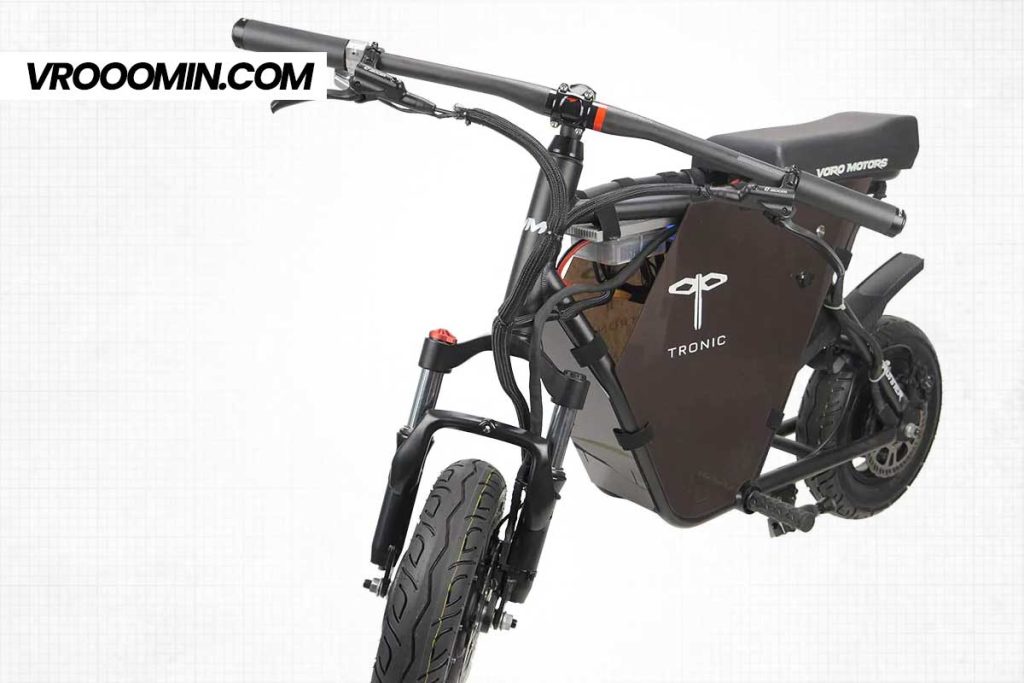 PEV Connoisseur, John Richardson, Pushes Tronic RoadRunner Electric Scooter
John Richardson, the creator of some of the fastest electric scooter videos on the scene, is seen here pushing the limits of his RoadRunner Tronic. John also owns a Wolf Warrior Dualtron X2 electric scooter. We're always excited to see John pump out videos of the PEV topics no one else has covered.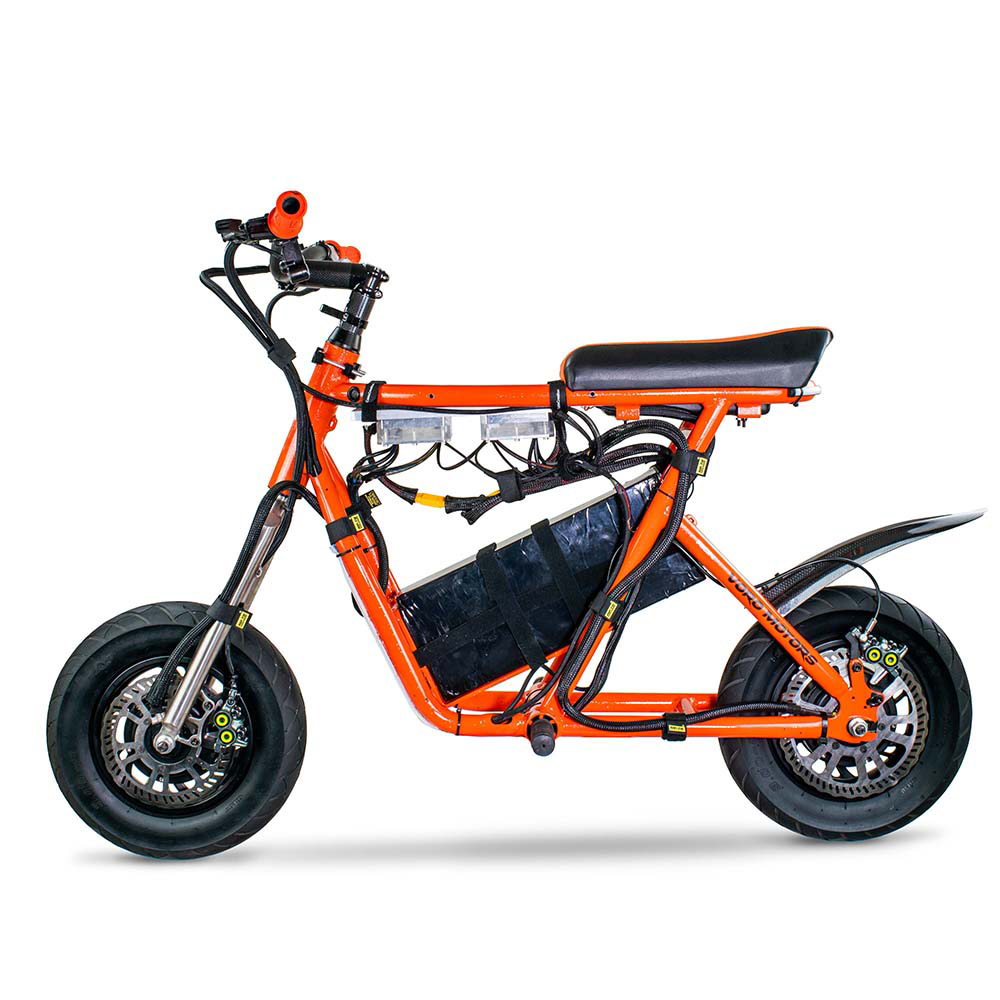 Built-in Los Angeles
The RoadRunner Tronic has a mind-blowing 65 mph top speed thanks to 10KW of motor power, making it one of the fastest seated scooters on the market. On top of the base EMOVE frame, the RoadRunner Tronic has a carbon fiber cockpit and a Tronic drivetrain (throttle, VESC controllers).
Top speed: 65 mph with dual VM 5000W motors
Range: 56 miles with a 72V 28 Ah LG battery
Controller: Tronic Systems handcrafts the legendary Rion Apex and co-designed this brand new seated hyperscooter that we assemble in our LA headquarters
IOT: Use your smartphone and a VESC mobile app to optimize the RoadRunner Tronic's performance and display riding stats
Mobile App: (iOS) Xmatic, eSkate VESC, metr.at; (Android) Vesc Tool
Warranty: Roadrunner Tronic is backed by our amazing customer support and technical team with a limited one year warranty with Voro Motors
John Richardson Unboxes and Takes the RoadRunner Tronic on its first ride
Ride Fast, Stop Fast
The Tronic Runner is equipped with regen braking and dual 4-piston calipers to help you control this hyper beast and get you safely where you need to go. Slowing down is essential when dealing with a 72V 2016WH LG pack, Tronic controllers, and beefy 10KW dual hub motors.
Correction, stopping on a dime is critical for your safety and the safety of others on the road.
Interested in taking a hit of the Tronic?
As we approach the halfway point of the year, 2022 has already proven to be a trying year. We're glad that machines like the RR Tronic provide us with excitement and something to anticipate. Preorder yours now at Voro Motors, where the team and Tronic Systems are putting them together for those brave enough to put down $4,500 for the scoot.
Remember, AlienRides is also constructing the Apex, in case riders prefer to ride the Tronic while standing rather than sitting.
Technical Specs:
Top Speed: 65 mph (110 km/h)
Range: 56 mi (90.2 km)
Hill Climb Angle: 40 degrees
Max Load: 280 lbs (127 kg)
Item Weight: 55 lbs (30 kg)
Motor: Dual VM 5000W BLDC
Charge Time: TBD
Battery: 72V 28Ah LG MJ1
Controller: Dual Tronic 250 (VESC)
Throttle: Curve Thumbwheel
Display: N/A
Tire Type: 3.00-8 Inner Tube
Brakes: Zoom 4 Piston Hydraulic
Suspension: ABS damping (front)
Water Rating: TBD
Headlights: na
Deck Lights: N/A
Brake Lights: na
Signal Lights: na
Dimensions: 51.25″ x 31″ x 35″
Disclaimer: The information presented in this article is derived from extensive research, user reviews, and publicly available information. Our aim is to provide accurate and up-to-date content; however, it is crucial to understand that the opinions expressed are based on the information available at the time of writing. We strongly encourage readers to conduct their own thorough research and carefully evaluate their individual needs before making any purchasing decisions.
eWheels 2023 Summer Deals and New Launches are here!!!
Cheap, reliable, and powerful! TurboAnt Electric Scooters 2023 Sale!
Hi guys! This post may contain affiliate links, sponsored content, and advertisements. We get a small commission for covering topics that interest us (helps us keep the doors open). For more information, please see our privacy policy and disclaimer. Ride safe yall!
2023 Electric Unicycles:
Coupons & Deals:
Apollo Scooters: Get $50 USD worth of free accessories, upgrades, or spare parts with the purchase of a scooter. Code: VROOOMIN
REV Rides: Save $50 off Scooters and EUC's, Code: VROOOMIN
EVOLV Electric Scooters: Free Folding Lock (worth C$80) for every EVOLV model! Use Code: VROOOMIN-LOCK
To keep the site running and information flowing, Vrooomin.com participates in affiliate linking programs. We're also an Amazon Associate, which means we get paid for referring people to Amazon. Please support the channel by clicking on our links.