Gas is expensive.
Gasoline costs a staggering $6 a gallon at the time of this writing!
While environmental and money-saving benefits were always the selling points of E-bikes and scooters, the escalating gas prices truly catapulted their sales. As the gas prices keep increasing, they probably won't be coming down anytime soon. Experts predict that gas prices will continue to vary as political developments pressure commodity supplies.
News & Events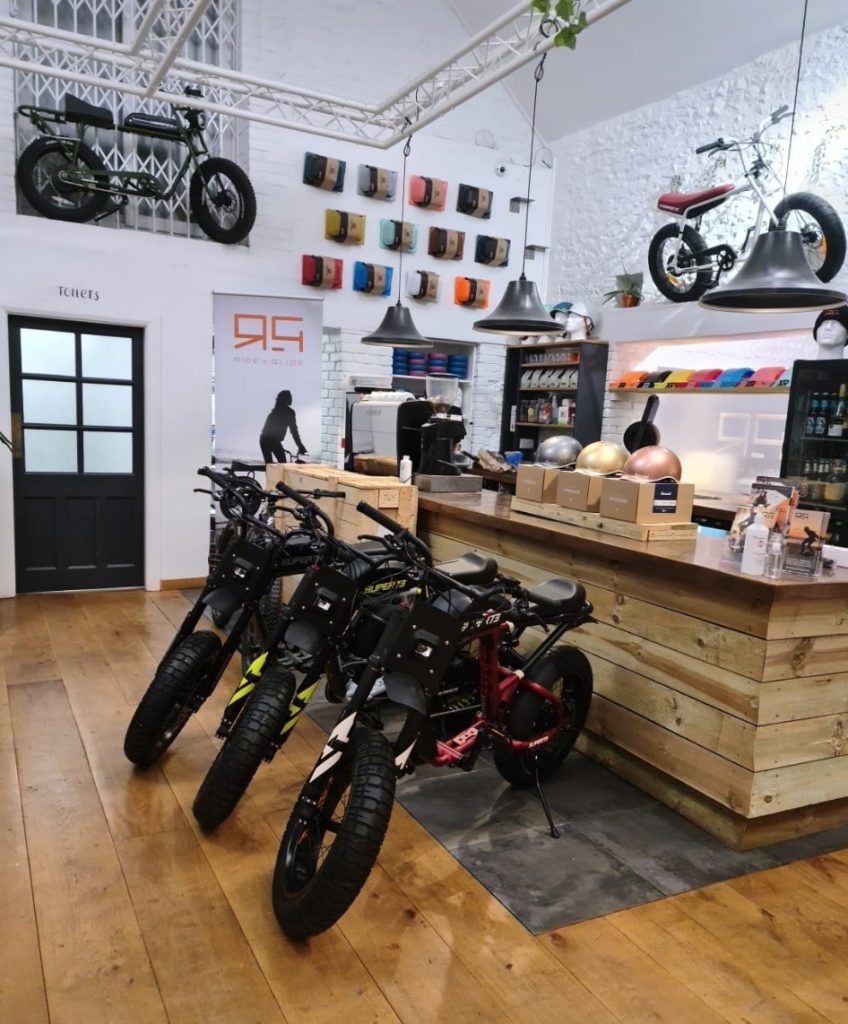 An Electric Revolution
A few years ago, e-bikes and scooters were regarded as novelties. On the other hand, Californians were wild about dockless electric scooters in 2018. They praised electric scooters as a practical last-mile transportation option for getting from one's home or workplace to a train or metro terminal. Nathan, project manager of a local fintech startup, has stopped taking the Muni and now commutes 90% of the time on his electric scooter.
"It's a no-brainer for me, given the ongoing lockdowns, work from home policies, and rising crime rates. Electric scooters are so much easier to use that there is no longer any need to wait. I'm free to go whenever I want."

Nathan, San Francisco
In 2020, the global market for e-scooters was predicted to be worth USD 19.4 billion. From 2021 to 2028, experts predict that the global electric scooter market will develop at a compound annual growth rate of 7.6%. The market is increasing to the point where it is steadily displacing public transportation, taxis, and ride-sharing applications due to a rise in demand for non-conventional forms of transportation and the associated social distancing.
Furthermore, the conflict between Ukraine and Russia resulted in oil sanctions, which prompted gas prices to soar even higher. According to some manufacturers, E-scooters are seeing a resurgence, with sales jumping by 70%!
California is Electric
San Francisco has already witnessed an increased demand for e-bikes and scooters. Consider the scooter firm Bird, which had a 50 percent rise in daily riding between February and March. Switching to electric bikes and scooters makes sense because the average American spends $150 to $200 monthly on gas.
Since California has the highest gas prices, only about a quarter of people are prepared to pay the total amount, while the rest don't drive or drive less. According to a GoBankingRates poll of 1,000 individuals in the United States, more than half are going less due to increased gas prices.
Saving Money
Electric scooters may range from $300 to $5,000, depending on features, stability, and battery life. Even at current gas prices, though, the savings might add up. Furthermore, a commuter may save two or three gallons of gasoline with a 50-cent scooter charge. The Department of Energy (DOE) found in a study published in 2020 that charging is substantially less expensive than pumping gasoline. Based on a state-by-state analysis of EV charging fees, the study's results were far more precise than previous research.
"I'm saving so much money, more importantly time. I'm no waiting for these dirty buses, some are delayed for 30 minutes at a time. It can be tough to commute to work on time now adays."

Adrian, New York City
The average cost of charging an EV is $0.15 per kWh, resulting in fuel savings of up to $14,500 over 15 years. While the rise in gas prices has increased the incentive for individuals to try e-vehicles to save time and money, not all are rushing to buy them. On the other hand, the increase in gas prices has driven consumers to explore other options.
Trend or future?
Nonetheless, it is reasonable to expect that e-bikes and e-scooters will remain popular even if gas prices decline. They have benefits over conventional cars, such as the ability to skip traffic and park more easily. Furthermore, they are, by definition, more environmentally friendly than their gas-powered counterparts. So, what are your feelings on e-bikes and e-scooters, especially in light of the current gas prices? Would you be interested in purchasing one?
Disclaimer: The information presented in this article is derived from extensive research, user reviews, and publicly available information. Our aim is to provide accurate and up-to-date content; however, it is crucial to understand that the opinions expressed are based on the information available at the time of writing. We strongly encourage readers to conduct their own thorough research and carefully evaluate their individual needs before making any purchasing decisions.
eWheels 2023 Summer Deals and New Launches are here!!!
Cheap, reliable, and powerful! TurboAnt Electric Scooters 2023 Sale!
Hi guys! This post may contain affiliate links, sponsored content, and advertisements. We get a small commission for covering topics that interest us (helps us keep the doors open). For more information, please see our privacy policy and disclaimer. Ride safe yall!
2023 Electric Unicycles:
Coupons & Deals:
Apollo Scooters: Get $50 USD worth of free accessories, upgrades, or spare parts with the purchase of a scooter. Code: VROOOMIN
REV Rides: Save $50 off Scooters and EUC's, Code: VROOOMIN
EVOLV Electric Scooters: Free Folding Lock (worth C$80) for every EVOLV model! Use Code: VROOOMIN-LOCK
To keep the site running and information flowing, Vrooomin.com participates in affiliate linking programs. We're also an Amazon Associate, which means we get paid for referring people to Amazon. Please support the channel by clicking on our links.