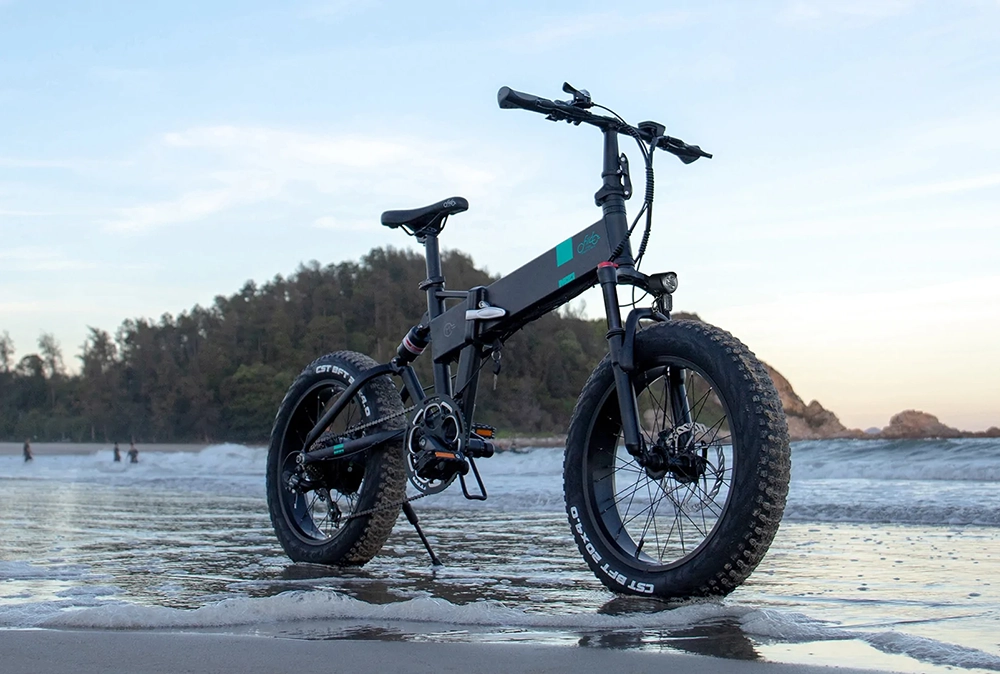 Affordable Fiido M21 Fat Tire Electric Bike with Torque Sensor
Fiido's Affordable Folding E-bike
The Fiido M21 fat tire bike appears to be pretty enticing; you can fold it, ride it, charge it, and take it off the road. With its vast, aggressive looks, fat tires, and full suspension, it exudes a rugged attitude that screams off-road adventure. The Fiido M21 has a powerful torque sensor that understands your needs, efforts, wants, and intentions.
She's Fast
Make sure to enjoy with a helmet
The M21 can reach speeds of up to 24 mph and has a maximum range of 62 miles. That's not terrible at all for an e-bike. The 556WH pack is concealed within the frame so that no one can pilfer it from you. This full-suspension off-road bike is all business and ready for action.
Fold it Up
Easier to store and transport
When you're through riding, fold the seat and handlebars for more straightforward carrying. Even though the bike can fold, keep in mind that it weighs 55 pounds, so it will require some muscle to move, but not too much.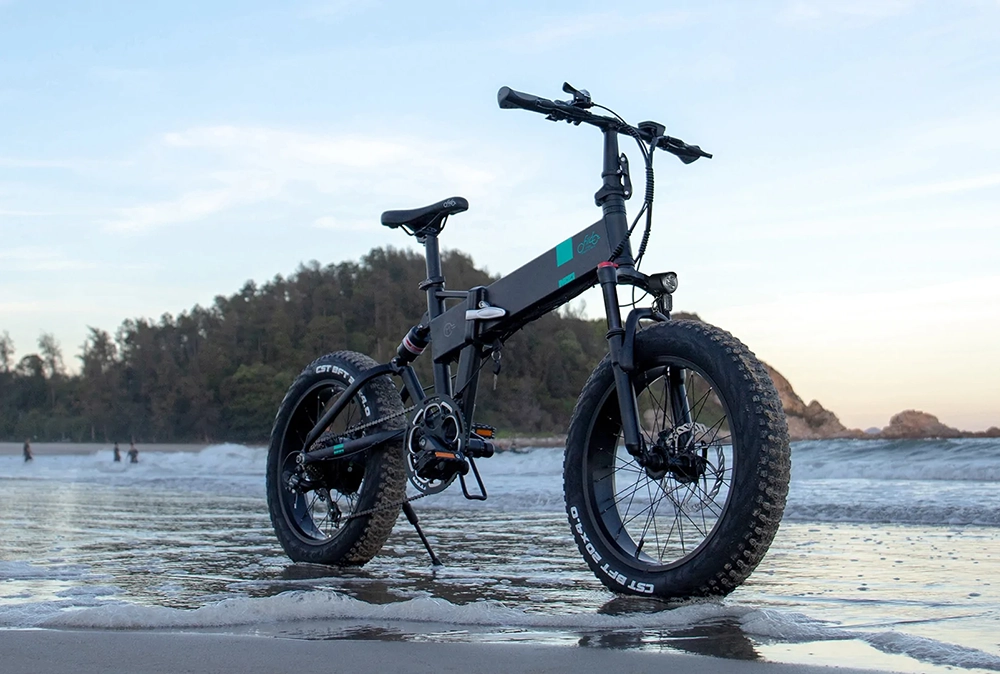 Affordable E-bike
Affordable 24 MPH E-bike
The action-ready M21 is available now and starts at $1,499, which is a reasonable price for all of the performance.
M21 Technical Features
ACCURATE TORQUE SENSOR – Complementing this with a torque sensor to detect pedal force is a considerable advance that can achieve low latency, accuracy, and maintenance-free operation. This improves the bike's handling, making it more natural and pleasurable to ride while also making it safer.
500W strong motor – With a 500W actual power motor and a wide-range 7-speed derailleur, the top speed of the M21 can reach 40Km/h, allowing you to get at your destination quickly regardless of terrain or weather conditions. The 7-speed seamless shift gives complete freewheeling control. The motor is designated as 250W for EN certification.
20″*4.0″ OFF-ROAD FAT TIRE – The 20*4-inch wheels with ultra-wide rims work in tandem with all-terrain fat tires, and the anti-skid tread pattern design allows you to easily travel the jungle, sand, rocky beach, puddles, and other difficult terrains.
HYDRAULIC COIL SPRUNG FORK – The suspension forks smooth out bumps, and the extra space they give the front wheel makes it easier to ride on rough trails. It also makes it easier for the rider to stay in control on rough terrain, which makes the M21 a safer and smoother bike to ride.
500 TIMES RECHARGEABLE – The high-torque 48V battery has a quick start-up speed and a maximum range of 100KM on a fully charged 11.6Ah, so you can easily travel long distances. It can be fully charged in just 7 hours. And since the battery can be charged 500 times, you can go out again whenever you want.
PORTABLE STRUCTURE – With a size of 96*79*45cm when folded, it's easy to carry in a car trunk, on the subway, or on a train. The body of the bike can be adjusted, and it's made to be portable.
M21 Technical Specs
MODEL: Fiido M21
Voltage: 48V
Battery
high quality 48V 11.6Ah battery
Battery cycle times : 800 times
Moped mode range: 100km
Max speed: 40km/h
Working temperature: -10~50°C
Frame material: Aluminium alloy
Color: Black
Max load: 120kg
Net weight : 25kg(with battery)
Tire size (inch): 20″ *4.0″
Saddle Height: 80cm~110cm
Folding size: 960mm(long)
*450mm(width)*790mm(height)
Ebike size: 1720mm(long)
*260mm(width)*1060mm(height)
Charging time: 7 hours
Best Electric Unicycles
Disclaimer: The information presented in this article is derived from extensive research, user reviews, and publicly available information. Our aim is to provide accurate and up-to-date content; however, it is crucial to understand that the opinions expressed are based on the information available at the time of writing. We strongly encourage readers to conduct their own thorough research and carefully evaluate their individual needs before making any purchasing decisions.
eWheels 2023 Summer Deals and New Launches are here!!!
Cheap, reliable, and powerful! TurboAnt Electric Scooters 2023 Sale!
Hi guys! This post may contain affiliate links, sponsored content, and advertisements. We get a small commission for covering topics that interest us (helps us keep the doors open). For more information, please see our privacy policy and disclaimer. Ride safe yall!
2023 Electric Unicycles:
Coupons & Deals:
Apollo Scooters: Get $50 USD worth of free accessories, upgrades, or spare parts with the purchase of a scooter. Code: VROOOMIN
REV Rides: Save $50 off Scooters and EUC's, Code: VROOOMIN
EVOLV Electric Scooters: Free Folding Lock (worth C$80) for every EVOLV model! Use Code: VROOOMIN-LOCK
To keep the site running and information flowing, Vrooomin.com participates in affiliate linking programs. We're also an Amazon Associate, which means we get paid for referring people to Amazon. Please support the channel by clicking on our links.