Pedal Electric AWDIII Electric Motorbike
+28 MPH, 70 Mile Range, Dual Motor, 1008WH Battery Pack
Man, this bike is beautiful. She's big, powerful, and has that magnetic roadster vibe that pulls me in. She's the AWDIII by PEDAL, a twin motor electric hog that's won my heart.
Twin Motors
Are you looking for a heavy-duty, dual-motor cruiser? The good people at PEDAL have released their AWDIII. This electric bike is a black beauty with a top speed of +28 mph and a maximum range of +70 miles! This electric motorbike has many features, are you into it or not? You can ride in tandem, a huge feature that most e-bikes lack nowadays.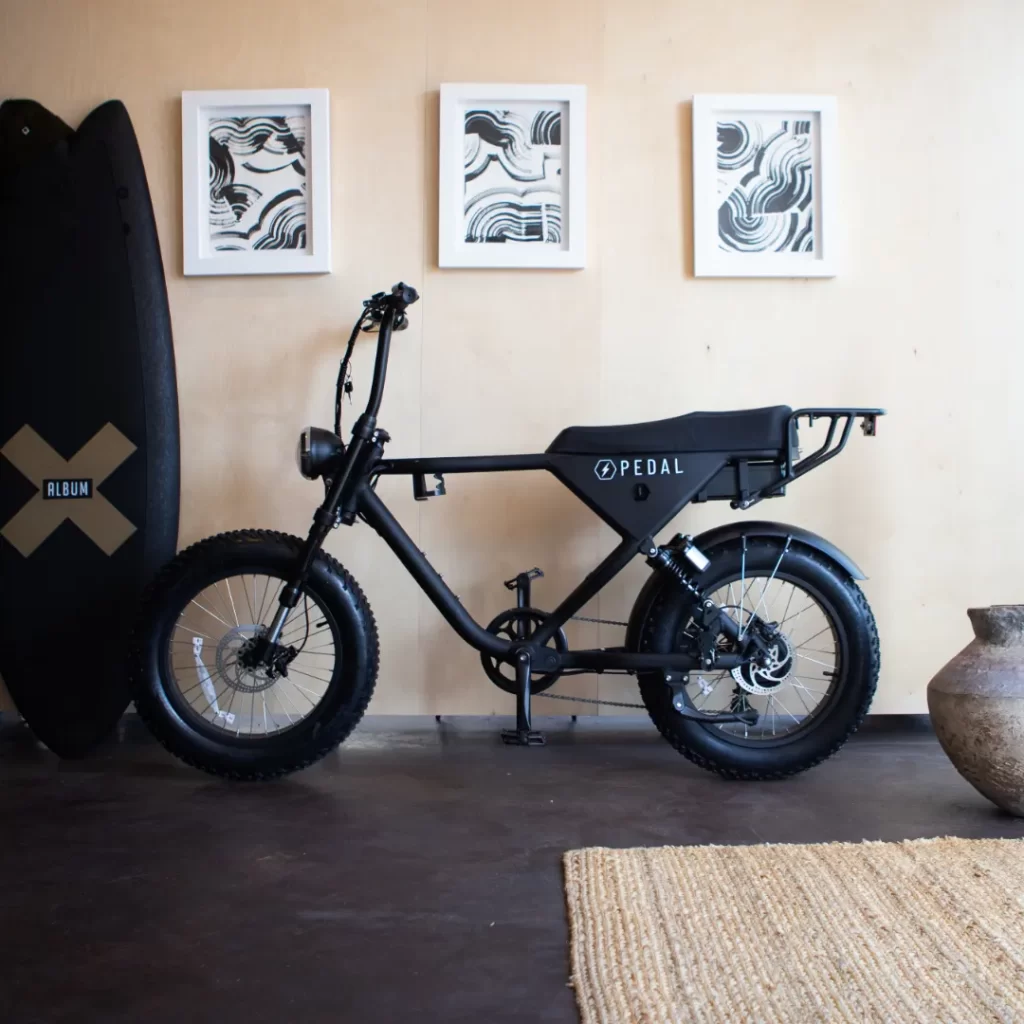 PEDAL is a high-quality alternative to public transportation that also helps the environment and brings people together while telling stories and having fun.
PEDAL's goal is to be a brand in the electric transit space that is built in a way that is good for the environment and inspires a conscious community of people who like to go on adventures and go to work every day. PEDAL Bikes are made with a strong emphasis on quality, style, and function.
They are made to last and handle the wear and tear of daily use on any terrain. By giving people a high-quality electric motorbike, PEDAL gives them the power to drastically reduce their carbon footprint and see nature's playgrounds in a new way.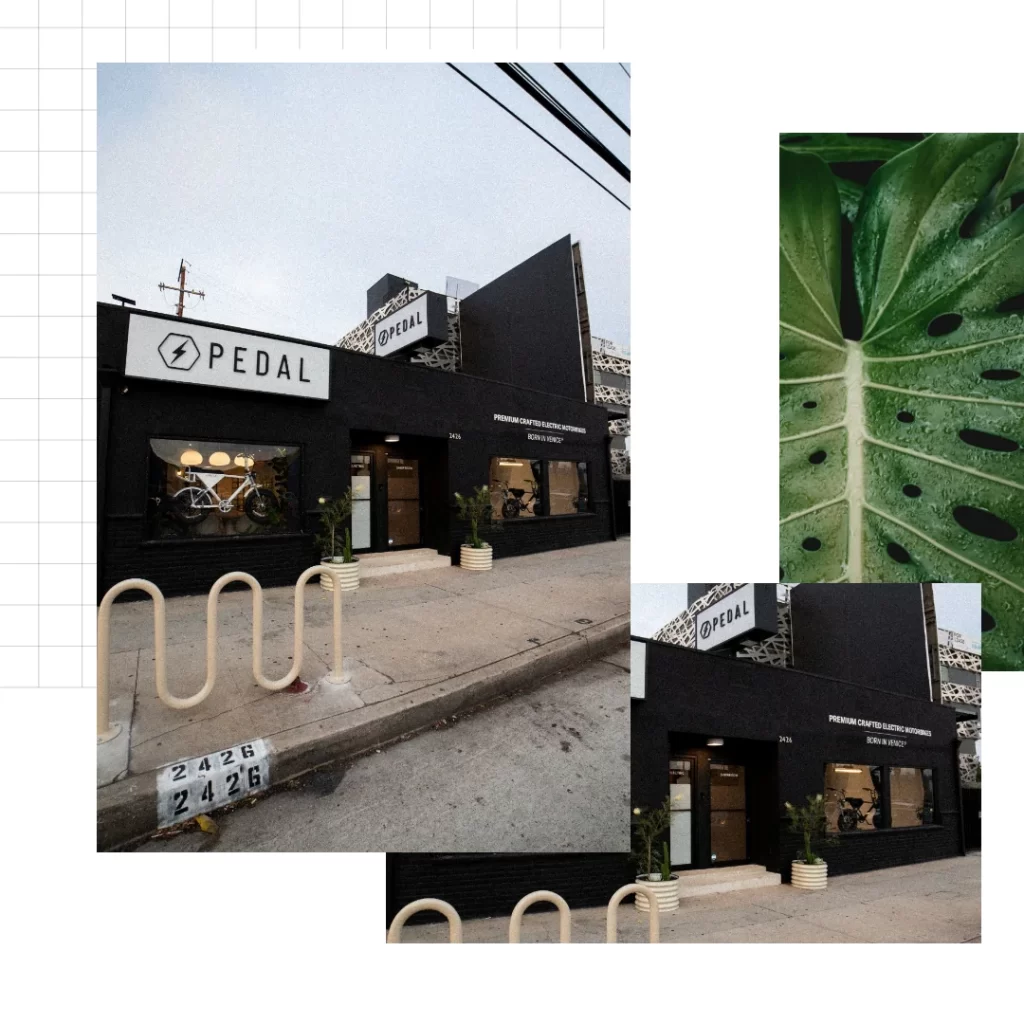 Technical Specs
Modes: 20 MPH | Class 2 , 28 MPH | Class 3 , 30+ MPH | Sport Mode
Top Speed: +28 mph
Range: 40 -75 miles
Battery Pack: 1008WH
Motors: 2 x 1000W
Suspension: Full suspension
Dual 1000W Bafang Motors, 1008WH Battery Pack
The PEDAL AWDIII is the ultimate high-performance adventure companion, new, enhanced, faster, and more robust. This model has a DUAL 1000W BAFANG motor system with our cutting-edge 1008W Lithium Ion battery for long-distance riding.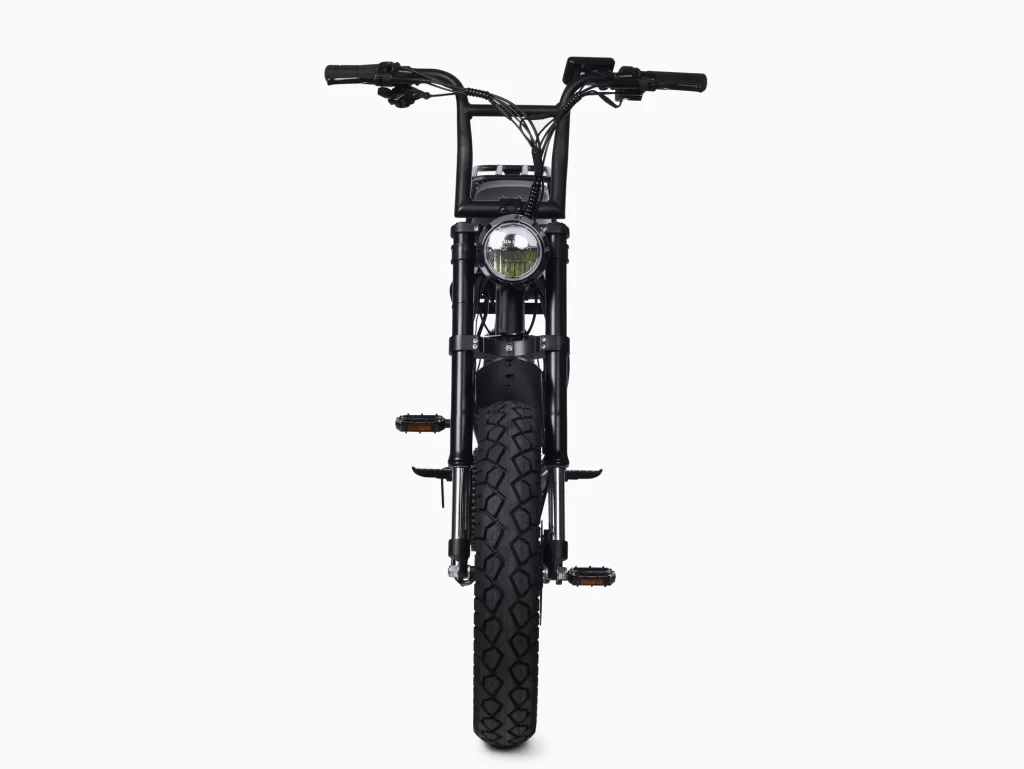 Pedal Electric AWDIII Features:
Motors: The Bafang 1000W motors achieve a balanced power equilibrium to equip you with consistent and fast momentum. The mode of choice for reaching longer durations.
Suspension: Our Rear Suspension features an advanced adjustable dual shock absorption system—ideal for mountain/off-road adventures with complex terrain.
Fender Tires: Front fender for optimal protection and sleek coverage. Ride freely without any concern for mud, sleet, or snow interfering with a smooth ride. The back fender keeps you prepared for all terrain and weather; it provides optimal full-protective coverage, so both wheels constantly push you forward safely and quickly.
Suspension: Our inverted front fork suspension handles every terrain and features premier rebound adjustment equipping you with the best setup for a smoother ride.
Wheel Lock: Introducing the new fully protective lock for your front wheel/handles for complete peace of mind. This mechanism enables an anti-theft provision, preventing the release or turning of the tire.
Hydraulic brakes: Class-leadingTektro Piston hydraulic brakes are a force to perform meticulously for any ride, any condition. Go faster with confidence, your brakes are solid.
Battery Lock: Protect the power! We've set you up with an anti-theft battery casing, accessible by two custom keys provided with every PEDAL. Adventure is on lock.
Saddles: Because sharing the PEDAL experience is truly half the fun. Our two-person saddle seat allows you to speed off with your go-to! We provide a 33.25″ seat height to maximize rider comfort when pedaling. Ideal rider height is 5'5″ – 6'4″
Cargo: Wherever you're going, we've got your additional gear covered with our customized aluminum alloy rear rack. Camping, errands, or surfing just got a lot easier…and more fun! Here to help you haul up to 45 lbs. Towing capacity extends if / when using a trailer system.
AWD Performance
Pedal Electric AWDIII Electric Bike
The AWDIII has improved performance control, revised puncture-resistant hybrid terrain tires, improved locking systems, and newly integrated turn signals, contributing to increased on and off-road riding safety. The AWDIII is PEDAL's premiere mode of transportation, built for electric adventure and engineered to satisfy the demands of the everyday mindful commuter.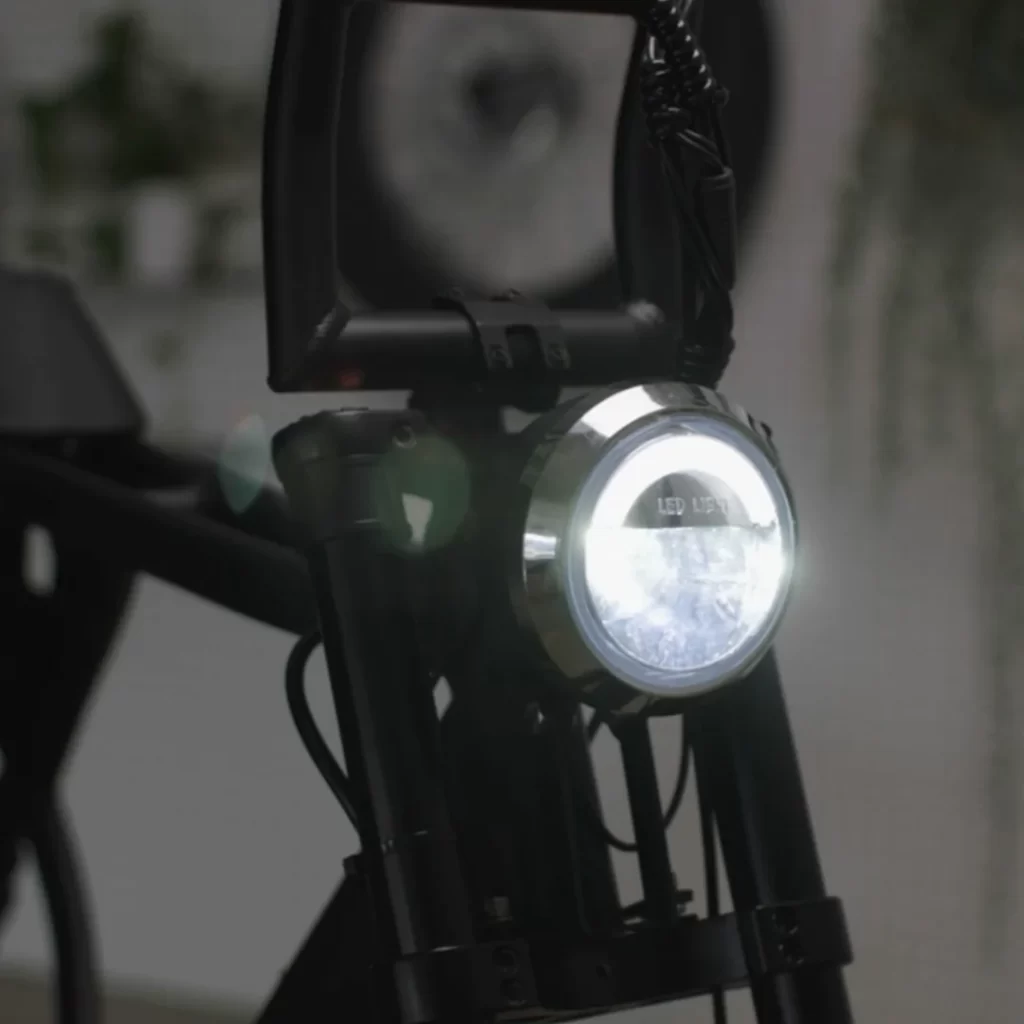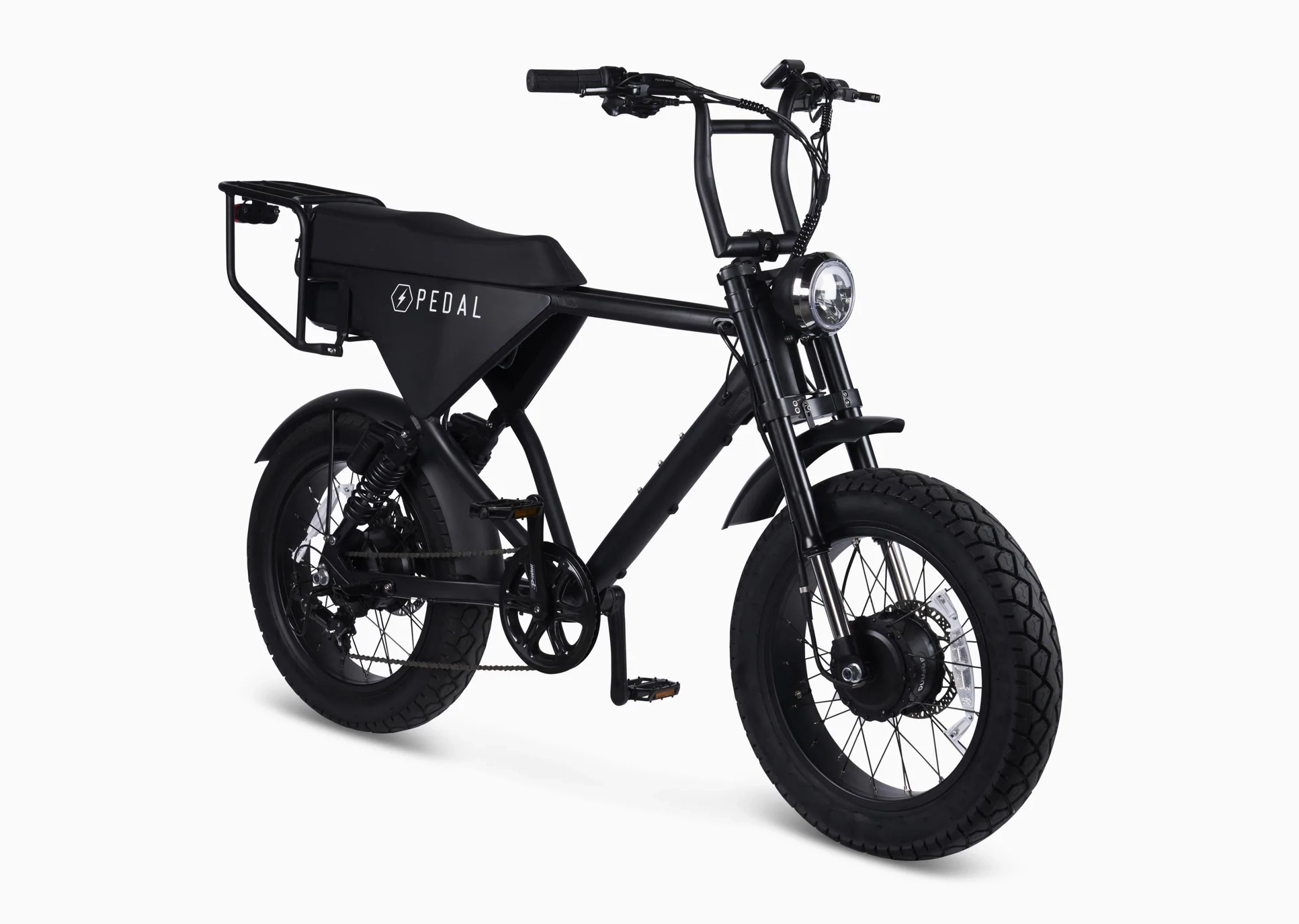 Is the Pedal AWDIII E-Bike Worth it?
She's a beautiful bike, but quite expensive. Let us know what you think in the comment section!
Looking at the specs, the 32 MPH PEDAL AWDIII offers remarkable figures and characteristics that keep it at the top of the dual-motor electric motorbike market. It features the power, pedals, batteries, and motor to make any cost-effective and time-saving journey more enjoyable with one rider or two.
Expensive
I also own a $3,200 Electric Unicycle, so maybe not be the best person to ask
Although expensive, the black chassis, lighting, luggage choices, and mudguards make this premium $3,500 item a complete package. Many readers would propose purchasing a secondhand motorcycle, which is a viable option. The only problem is that it isn't electric and won't fit in your apartment if needed.
I admire the AWDIII offering and would want to see one in person in New York City. It is a bit pricey for my budget, but for those interested, you get the dual motor performance very few other bikes can offer. We've seen Ariel Grizzly's in the wild, and they appear to have comparable chassis and components.
Best Electric Unicycles
Disclaimer: The information presented in this article is derived from extensive research, user reviews, and publicly available information. Our aim is to provide accurate and up-to-date content; however, it is crucial to understand that the opinions expressed are based on the information available at the time of writing. We strongly encourage readers to conduct their own thorough research and carefully evaluate their individual needs before making any purchasing decisions.
eWheels 2023 Summer Deals and New Launches are here!!!
Cheap, reliable, and powerful! TurboAnt Electric Scooters 2023 Sale!
Hi guys! This post may contain affiliate links, sponsored content, and advertisements. We get a small commission for covering topics that interest us (helps us keep the doors open). For more information, please see our privacy policy and disclaimer. Ride safe yall!
2023 Electric Unicycles:
Coupons & Deals:
Apollo Scooters: Get $50 USD worth of free accessories, upgrades, or spare parts with the purchase of a scooter. Code: VROOOMIN
REV Rides: Save $50 off Scooters and EUC's, Code: VROOOMIN
EVOLV Electric Scooters: Free Folding Lock (worth C$80) for every EVOLV model! Use Code: VROOOMIN-LOCK
To keep the site running and information flowing, Vrooomin.com participates in affiliate linking programs. We're also an Amazon Associate, which means we get paid for referring people to Amazon. Please support the channel by clicking on our links.