Are you looking for more torque on your SUPER73? An app update is coming.
More torque, acceleration, and fun!
At long last, guys, the torque update we've all wanted is coming. After an uneasy release with their first promised but unsuccessful torque update, the SUPER73 engineering team is finally confident in their latest firmware update.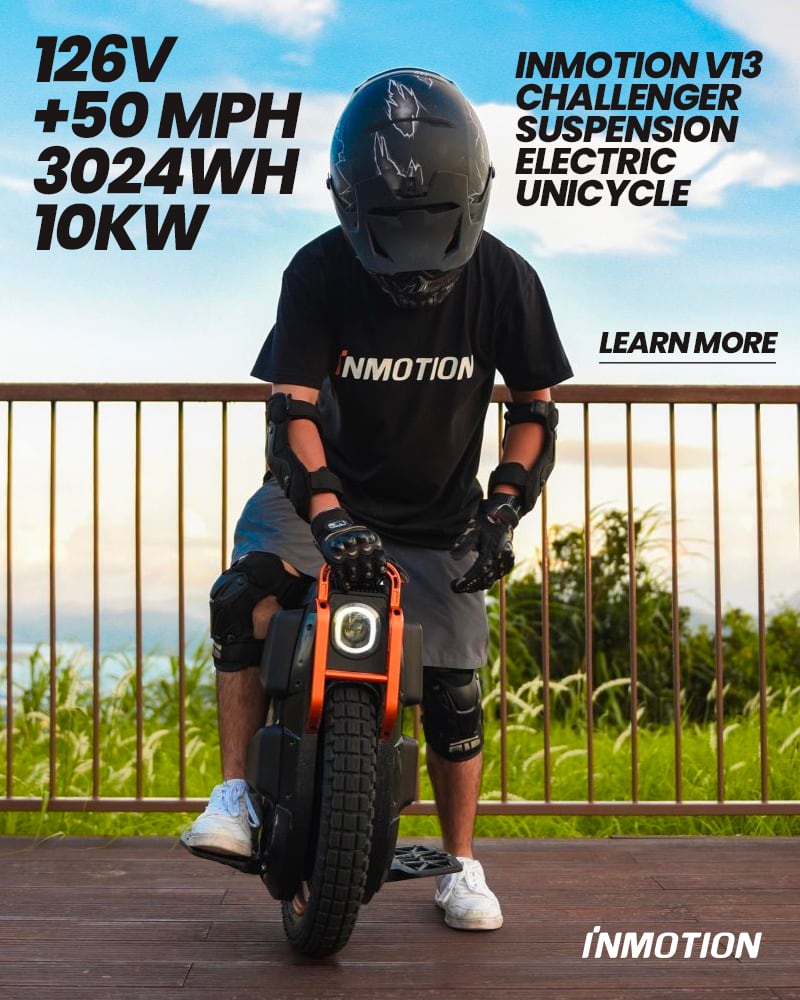 The firmware will be available to riders who own SUPER73s with at least a 2nd generation controller. The first-generation controllers were not eligible at the time. The update will allow riders to experience more torque and acceleration.
Top Speed is the same. Is it worth it?
They burned out a few S2 controllers a year ago…
Speed: The top speed will remain the same due to the battery, motor, and stock drivetrain limitations. Riders are still traumatized from the last controller update SUPER73 sent out, resulting in many bikes blowing their controllers.
Incompatible: The result was terrible, and many riders had to sit idle as SUPER73 ordered new controllers to be sent out, leaving many SUPER73 riders stranded and bike-less as they received new components.
Range: Riders who successfully updated their controllers noticed less battery range, which can be expected with higher amps, current, and acceleration.
Should you update your controller?
It's super tempting, and I always sit tight just in case. Same with my iPhone
Yes, you should…eventually. As a SUPER73 RX owner, I believe SUPER73 is one of the best premium e-bike brands that produce high-quality machines. However, I would sit tight until the masses adopted the firmware update.
Safe: It's better to play it safe than sorry, especially when new controllers can be an effort to change out.
Wait: While it's not hard, I would wait for the rest of the community to perform the update and be on the safe side.
Warranty: Could you imagine how long it would take to get a new controller?
Being as intelligent and experienced as I am, I can wait a little, especially since the update risks damaging some of the existing components. But to each their own, you can enjoy the torque you've always wanted come September 26.
Reddit SUPER73 Riders' experiences last year when updating their ESC firmware:
Check out the Reddit threads from a few owners who upgraded their 73s. The update didn't go well, and these units may have had the first generation controllers or maybe some other software or hardware defect.
From the SUPER73 torque update page:
The Update You've All Been Waiting For
Let's Talk Torque
We know patience is a virtue…but we also know that waiting is the absolute worst. Luckily, your days of crossing your fingers for the torque update are over as we launch the latest in performance boosts for S2 and R-Series owners.
Torque Update
Evolve Your Ride
It's here!! Starting Monday, September 26, S2 and R-Series owners will be prompted to download an update that will give a performance boost to the motor. Make sure you've downloaded the latest version of our app before you upgrade as not doing so could result in critical issues for your bike.
Once upgraded, the overall top speed will remain the same, but you'll see a noticeable increase in acceleration (stoked) and a smoother power ramp. SUPER73-ZX and Z Miami models will already experience a comparable acceleration speed without the torque update, although a Class 2 reset feature will now be enabled.
Keep checking your app so that you don't miss a thing!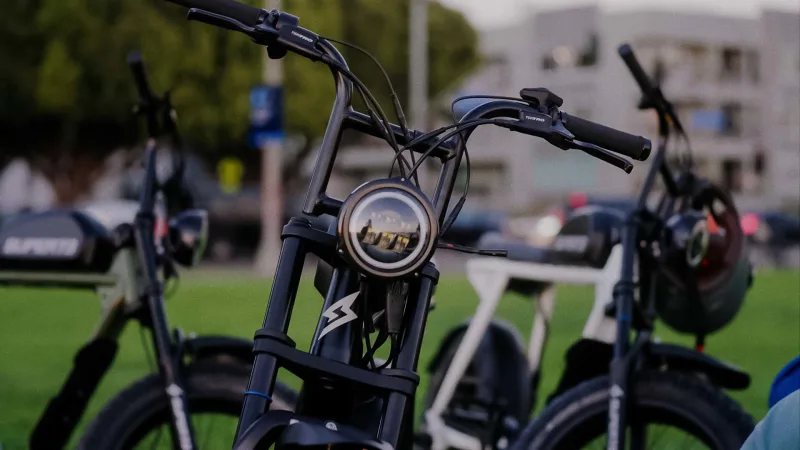 Safe and Sound
To keep up with the evolving regulations of the ever-changing e-bike industry, we've adjusted the class mode functionality to revert to Class 2 every time you power down your bike.
So, say you roll up to your favorite hipster coffee shop in Class 3 and turn off your bike to grab a cold brew; when you hop back on your bike and hit the power button, you'll be in Class 2.
Compatibility
The Perfect Fit
Many of you have been waiting with bated breath (to say the least) for the Torque Update. Part of what has taken so long is ensuring this update is compatible across all models.
Unfortunately, a subset of first-generation controllers will be incompatible with the update and will not be eligible.
You're in Control
This new version is not mandatory at this time, so it is your choice whether you want to update your app. Once updated, you cannot revert to a previous version.
If your app does not receive a notification to update by Monday, October 17th, you can reach out to Customer Care to confirm if your bike is part of the batch that is eligible.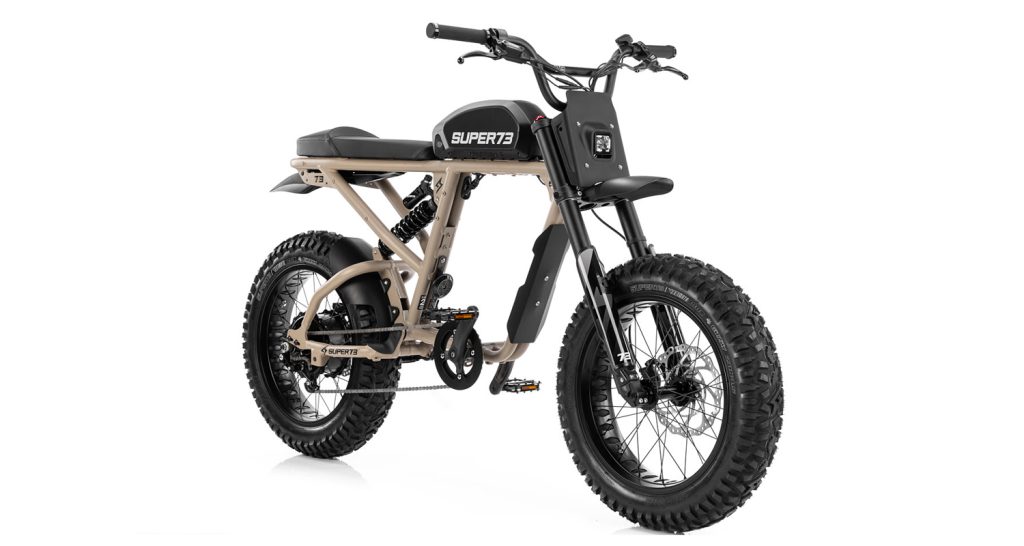 Best Electric Unicycles
Disclaimer: The information presented in this article is derived from extensive research, user reviews, and publicly available information. Our aim is to provide accurate and up-to-date content; however, it is crucial to understand that the opinions expressed are based on the information available at the time of writing. We strongly encourage readers to conduct their own thorough research and carefully evaluate their individual needs before making any purchasing decisions.
eWheels 2023 Summer Deals and New Launches are here!!!
Cheap, reliable, and powerful! TurboAnt Electric Scooters 2023 Sale!
Hi guys! This post may contain affiliate links, sponsored content, and advertisements. We get a small commission for covering topics that interest us (helps us keep the doors open). For more information, please see our privacy policy and disclaimer. Ride safe yall!
2023 Electric Unicycles:
Coupons & Deals:
Apollo Scooters: Get $50 USD worth of free accessories, upgrades, or spare parts with the purchase of a scooter. Code: VROOOMIN
REV Rides: Save $50 off Scooters and EUC's, Code: VROOOMIN
EVOLV Electric Scooters: Free Folding Lock (worth C$80) for every EVOLV model! Use Code: VROOOMIN-LOCK
To keep the site running and information flowing, Vrooomin.com participates in affiliate linking programs. We're also an Amazon Associate, which means we get paid for referring people to Amazon. Please support the channel by clicking on our links.